If you rent your property on Airbnb, you must aspire to maximise your bookings to make more money. Keeping your Airbnb family friendly would attract lots of guests that are willing to stay with family. 
Before Airbnb, many families wouldn't consider taking kids and them on vacations because they would have to fit the entire family in one room and renting a separate room for kids would charge insanely high and would also not be safe for the kids.
After the launch of Airbnb rentals, more and more families are willing to take the kids and have a family vacation because why not. Airbnb rentals cost way less than hotel rooms, and the plus point is they are safer. 
However, Airbnb travellers who have kids usually look more carefully before booking a space. Therefore, it's always a good idea to prepare your Airbnb family-friendly to attract guests with kids and family.
Here are some important key points you should consider to make your rental space more family-friendly.
To keep your Airbnb family friendly do not keep easily breakable things
First things first, you should assess your house for breakability. You would want to keep the kids coming with your kids safe and prevent damage to the property from any breakable object. 
Therefore, to make your Airbnb family-friendly remove all the sharp and fragile things that could potentially get on access to small kids. Put away those delicate vases, lamps and other items when you plan your rent to space for a family.
Having fragile and breakable things around will make guests more stressed than relaxing, which is the last thing you would want. Choose furniture and other household items carefully to put in your Airbnb place. Opt for things that aren't easily breakable.
 Finally, don't forget to install garden gates to prevent little kids from sneaking outside.
To keep your Airbnb family friendly e

quip it with child-friendly items
Certain baby-friendly items are must-haves if you want to make your rental ideal for families. Cots and high chairs are some essentials that families with babies search for in an Airbnb house. It's because they can't carry the big cots and furniture with them. A baby monitor, dishwasher and microwave will be a plus to attract guests with babies.
For families that have toddlers, a stairgate will be essential for the safety of those tiny tots. Also, keeping kid-friendly bowls and spoons will make the staycation of your guests a lot easier. To keep the kids entertained, you can place some kid storybooks or family board games in your house.
Keep your kitchen equipped with kid-friendly items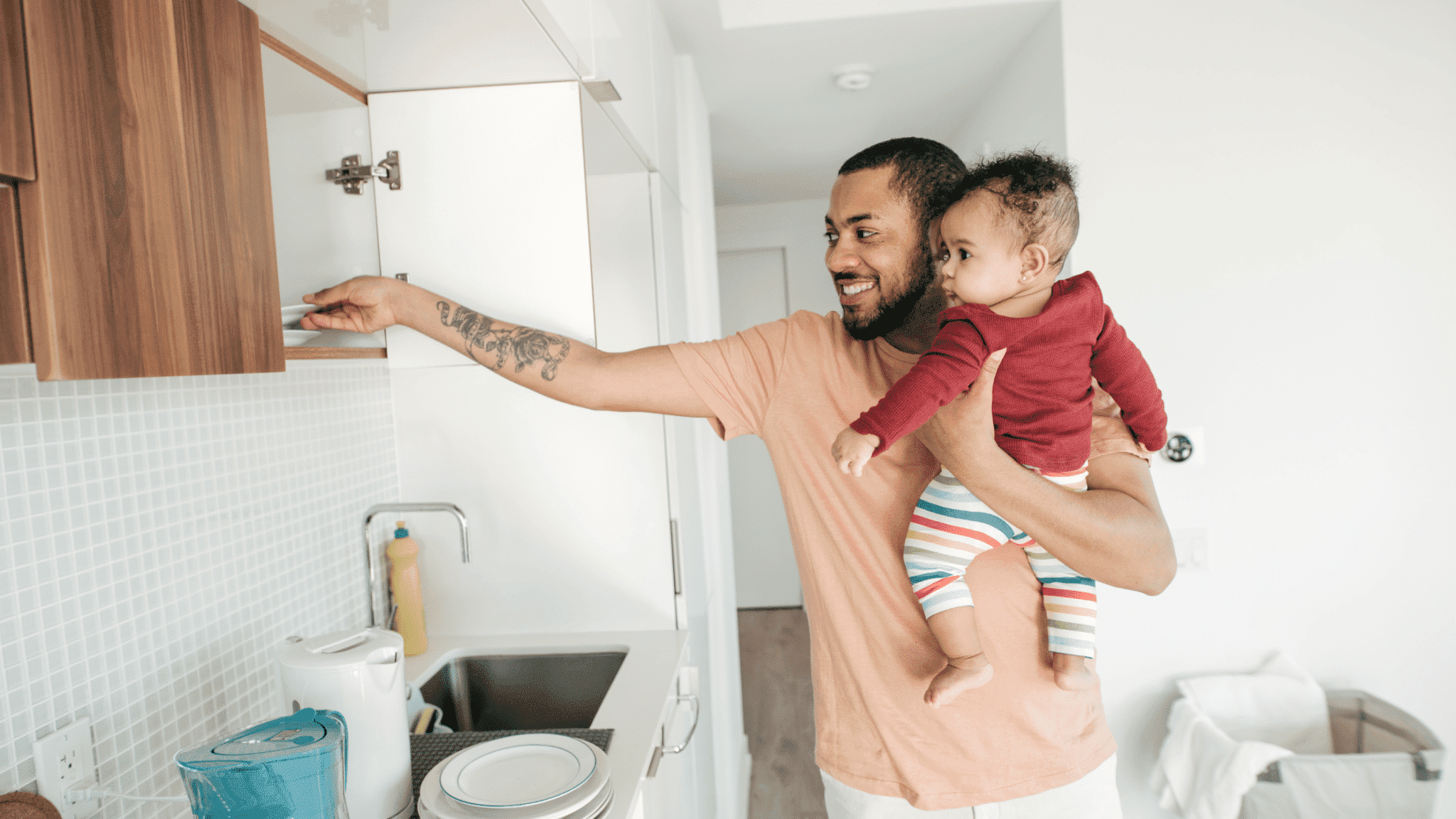 When your guests are travelling with kids, they will probably have to use the kitchen at some point. Keep your house's kitchen stocked with essentials and supplies. Ensure your guests get access to all the kitchen essentials they will need to cook food for their family, such as pans, utensils, cutlery, condiments etc.
You need to keep all the items in your kitchen child-proof too. Don't forget to provide stove knob covers and cabinet locks. Keep all the dangerous supplies in a place where children can't reach to avoid any hazard.
Kids get bored quickly; the best way to keep them entertained is to play them their poems and cartoons.
Internet is the best way to unwind for parents too after they put their kids to bed. What's better than some Netflix time when the kids won't be there to disturb their parents? Do share your Netflix password with your guests to make their stay more relaxing.
To keep your Airbnb family friendly m

ake extra beds available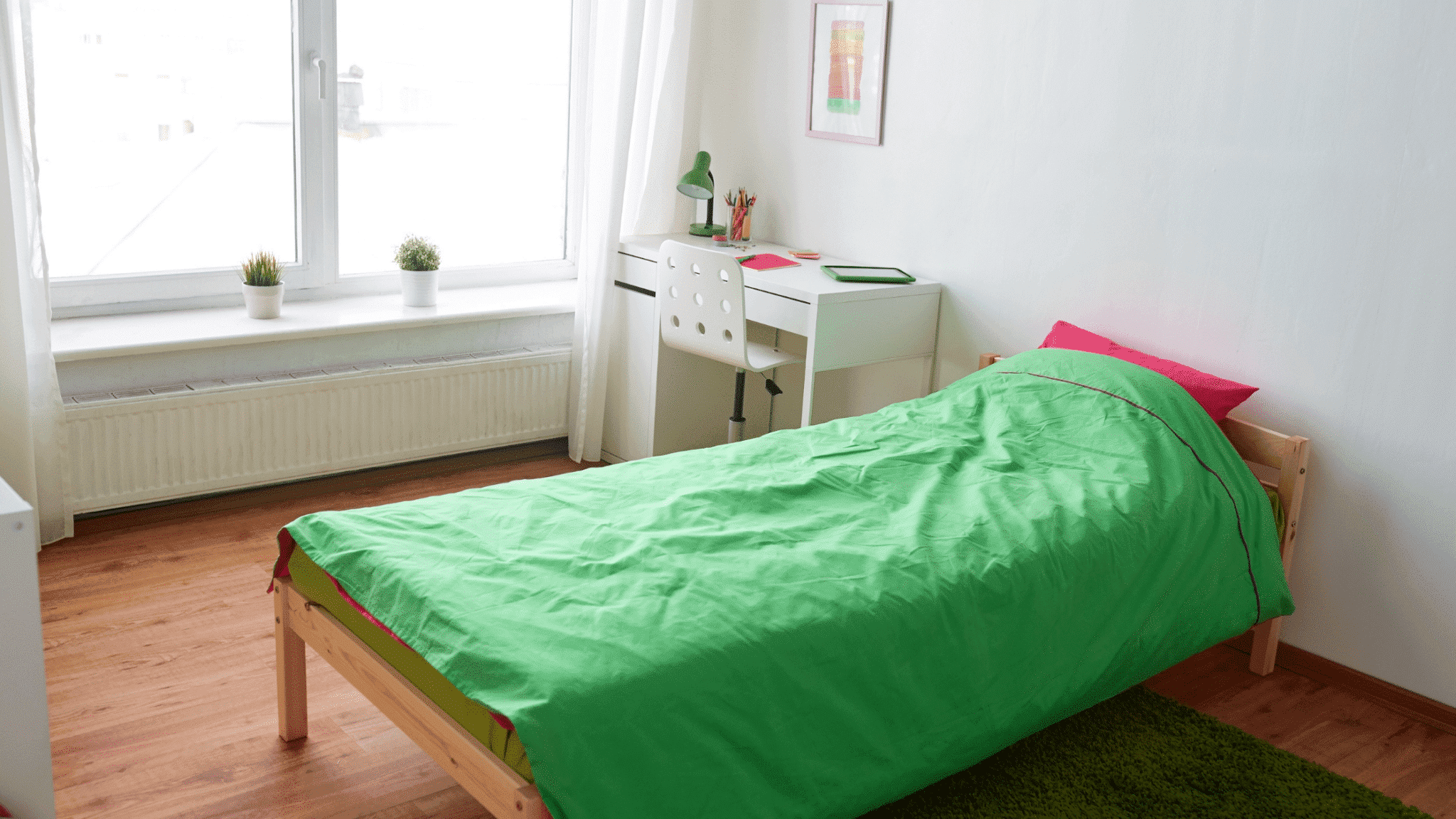 Many Airbnb guests that come with families require different sleeping arrangements than regular guests. Make sure your extra beds are always available so that you can earn extra from additional guests. You can even invest in bunks beds for kids.
Create a children's play area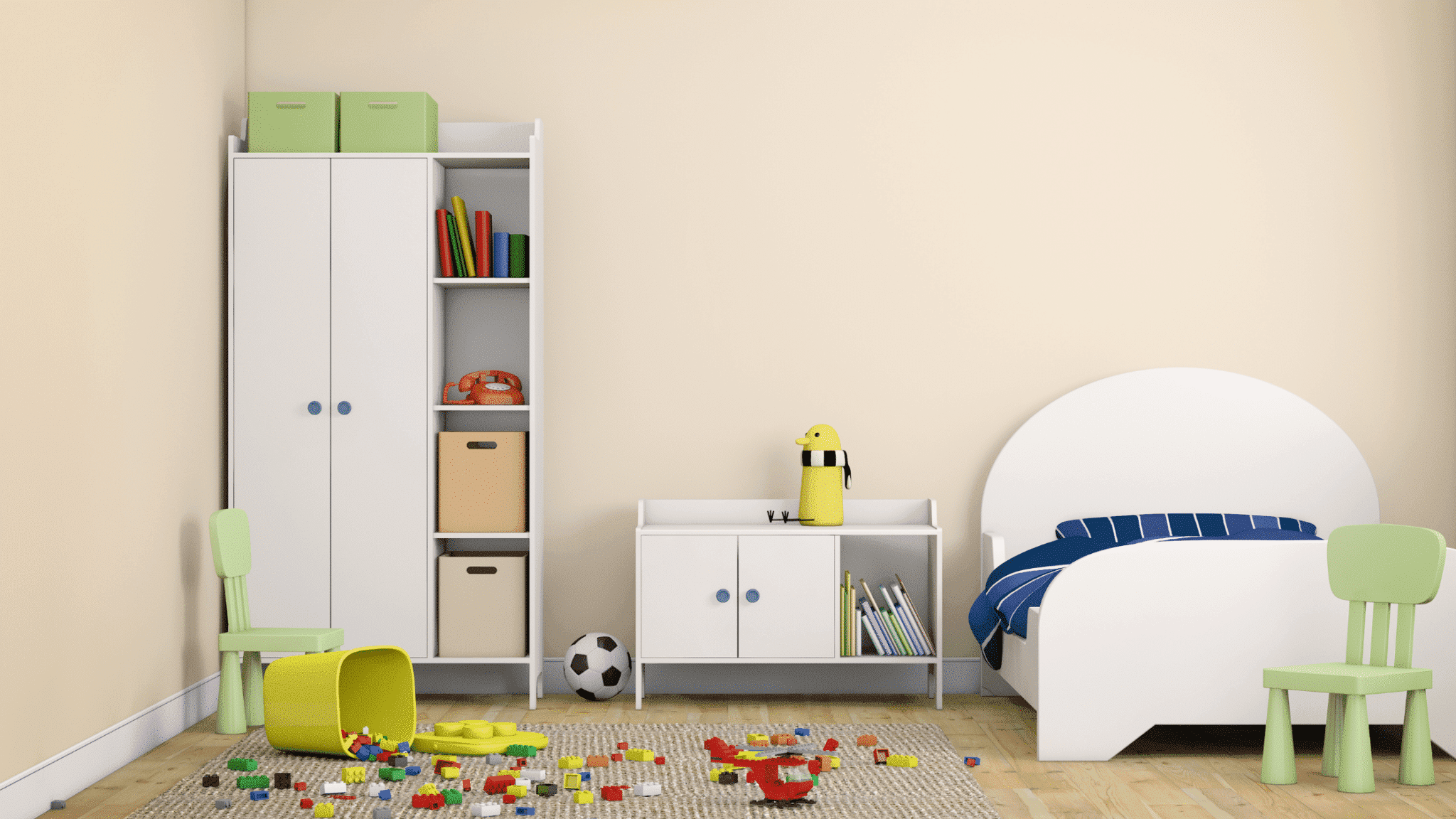 Parents would be delighted to see your place with playing areas stocked with toys to keep their kids busy. Ensure all the toys you intend to keep in your play area do not contain sharp edges and are child-safe.
Invest in some crayons, colouring books, and stuffed toys to keep the kids' entertained throughout their visit. You can even download some kid movies or subscribe to children's TV channels to provide your guests with a five-star experience.
Keep your outdoor space lively
If you have outdoor space in your Airbnb rental, then make sure to make it kid-friendly and safe too. Make sure to keep your walkways safe and do not have anything sharp like broken stones etc. If you have a pool in your outdoor space, don't forget to install a gate before welcoming guests with kids. 
There are also many outdoor kids entertaining material available that you can invest in, like air castles and baby pools to make the kids stay fun and exciting.
If your guests intend to stay at your place for a couple of nights, they may require to wash some clothes. Kids need to change clothes faster than adults, and keeping large suitcases filled with kid's clothes is very inconvenient. Therefore, make sure your washer and dryer are ready so that your guests can use them when they need them.
Storing wet clothes in a bathroom can create a safety hazard, especially for kids, as they easily slip and fall accident. Therefore, it is better to give your guests access to your washer and dryer.
Child-friendly attractions
Vacations mean exploring new places and having fun. When you have kids along, you would want to have a kid's entertainment place nearby your Airbnb. It's a wise idea to mention child-friendly attractions near your Airbnb rental in your Welcome Book.
Highlight all the kid-friendly spots nearby, like parks, restaurants, and play areas near your rental place. Your guests will be impressed by the legwork you've done for them. This will boost the image of you Airbnb family-friendly.
Cleanliness is essential when you're hosting as Airbnb family friendly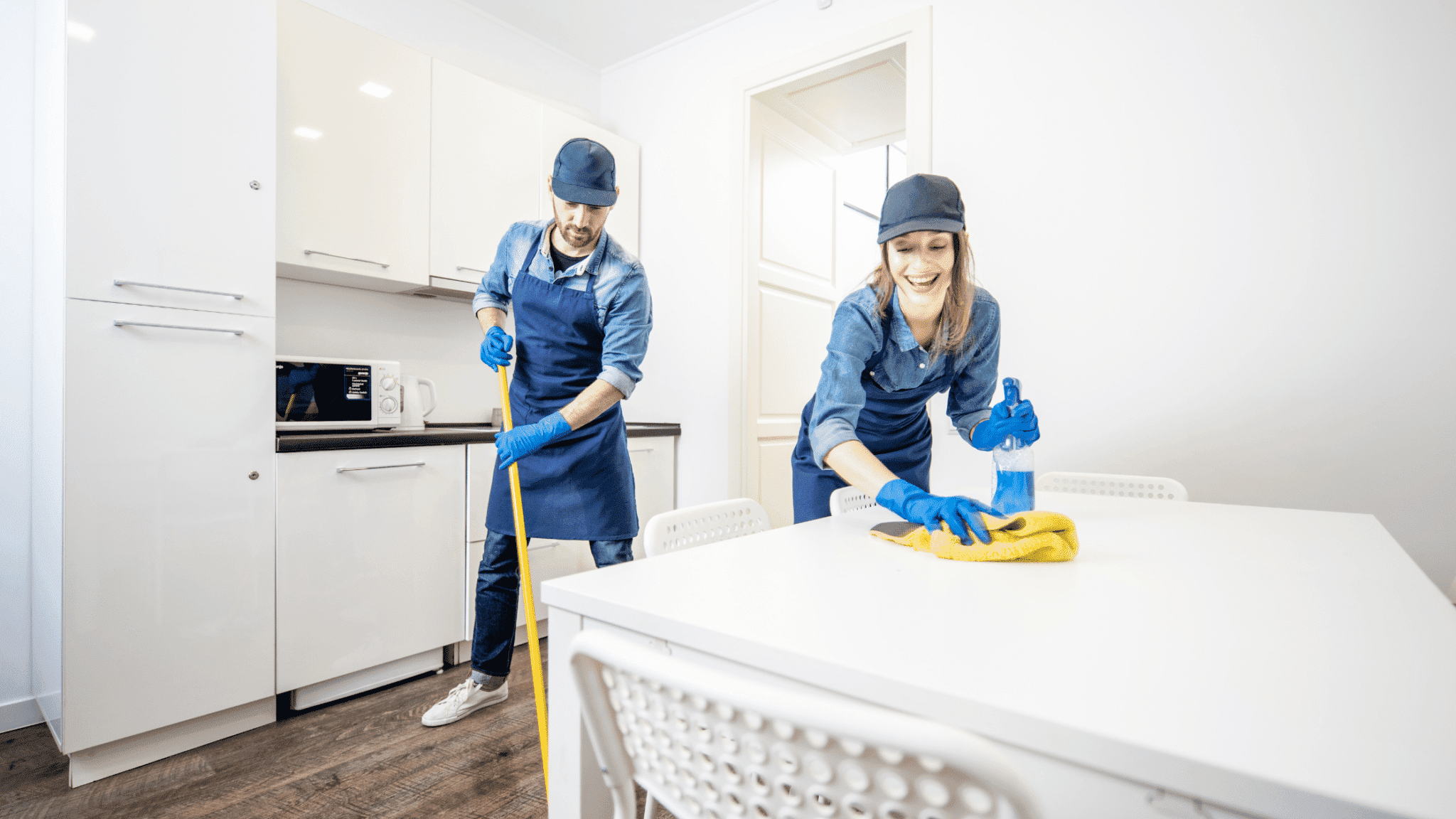 It is usual for parents to become super vigilant about the hygienic condition of the place they are staying at along with their kids. Ensure every part of your Airbnb house is dust free and shining, including the toys and outdoor area.
Do not provide items that cannot be sterilised after use.
Don't forget to display 'kid-proof' amenities in your listing pictures
Why hesitate to display the kid-proof amenities you have invested so much in your listing photos. These pictures will attract guests that are thinking to travel with their family.
You can even add phrases like 'kid-proof' or 'child-friendly' in your Airbnb description to keep your guests aware that you are dedicated to accommodating according to their family needs.
Final words on Airbnb family friendly
Airbnb hosting isn't straightforward and to become an Airbnb family-friendly host is even more difficult because then you have to accommodate your space according to kid's requirements.
The key to keeping everything according to the family requirement is to keep your staff updated about managing guests with family. 
Keep everything organised according to the above-stated guide before the guests arrive. Provide all the child-friendly facilities to your guests and get a five-star review from them.