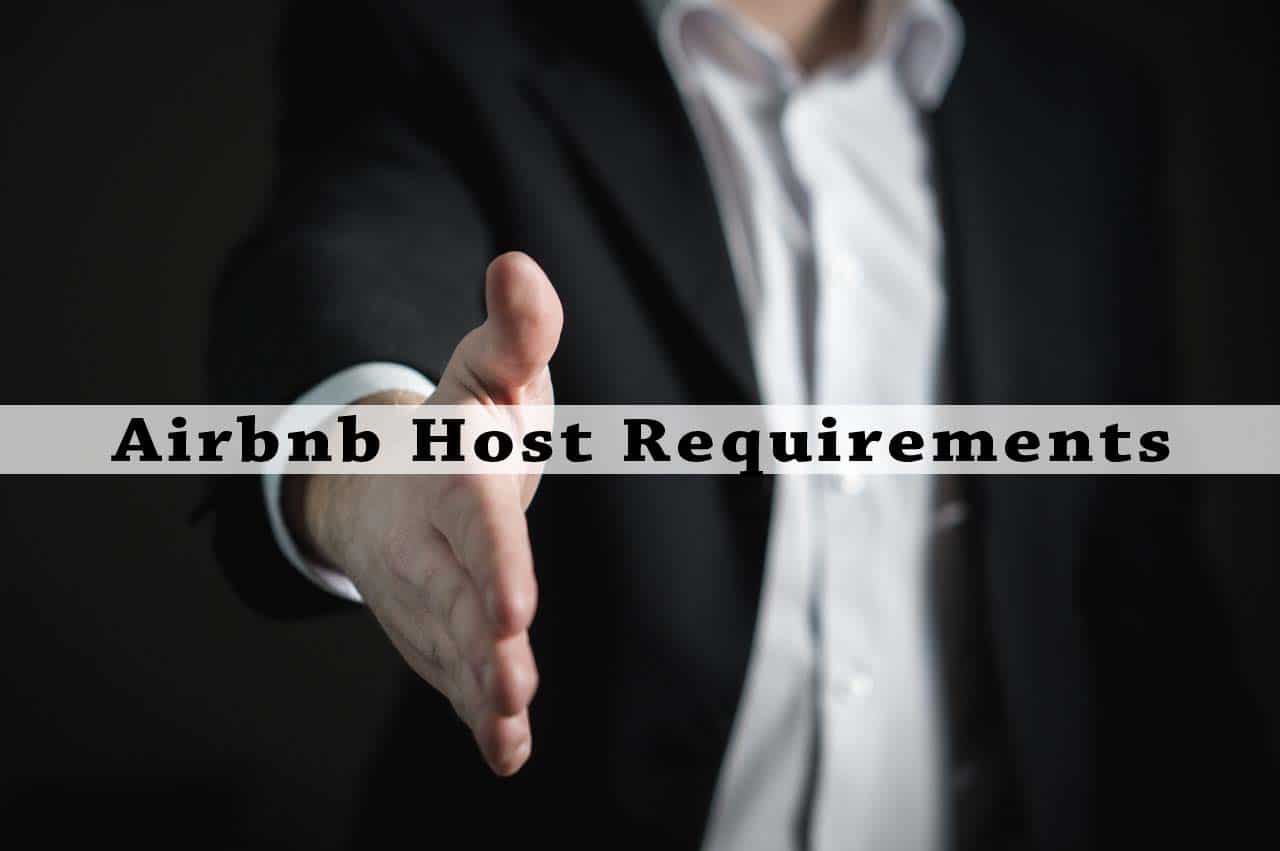 Becoming an Airbnb host is quite a rewarding thing; you choose to pursue it as a side hustle or give it your all and opt for it as your career choice. Whatever the case, to be a successful host, Airbnb has set some Airbnb host requirements that every host must follow.
The foremost priority of yours as a host is your guests' safety. You've scored a booking, and your guests have arrived, but your host duty doesn't end here. It's your responsibility to ensure that guests are safe and comfortable. You have to be there for them if they need your help regarding anything.
Airbnb has set out some specific Airbnb host requirements adhering to which any host can get 5-star ratings and good reviews.
Airbnb host requirements to help you ace your hosting game
Airbnb has set out four basic Airbnb host requirements if you want to remain on the platform and be an excellent host.
1. Maintain a standard minimum rating
An outstanding service ensures you a great review. An honest listing and a great staying experience is the key to delighting your guests and eventually gathering good words in the form of reviews.
A minimum Airbnb rating is not one of the essential Airbnb host requirements to remain on the platform. However, if you want your bookings to keep coming, you need to have people vouch for you in the form of good ratings and reviews.
Also, your ratings and reviews are the critical factors using which Airbnb analyzes your progress as a host. So, always strive to keep your ratings up and get your Airbnb business run smoothly.
2. Always be responsive to any guest queries and complaints.
Say your potential guest is impressed with your listing, but he has a few queries in mind. He messaged you, but you aren't there in time to reply. What would a guest do? Opt for another one who is more responsive to their concerns and queries. It's because fast response increases the credibility of a host and ensures that he is willing to help out their guests even after the booking is made.
No, I'm not asking you to keep checking your phone all day, but to keep your notifications turned on. You can even take help from Airbnb managing apps that can send messages to the guests automatically.
Airbnb does notice the host's response time, and hence the more responsive the host, the more he has the chance to list on the top.
A specific Airbnb host requirement is to reply within 24 hours, but a quicker response is better.
Your Airbnb acceptance rate means how often you accept your decline the booking request. Airbnb takes acceptance rates seriously and therefore has listed it as one of the critical Airbnb host requirements.
What happens is if you keep declining the booking requests, you're risking your status as a super host. Furthermore, if your acceptance rate is very low, you can face penalties from Airbnb, like pausing your listing.
It is important to note that few and occasional declines of bookings don't matter much as Airbnb understands that you cannot just book any guest and have reasons to decline some. However, if Airbnb noticed a consistent pattern of declining requests or no giving no response to them, then things may go against you.
Here's how you can maintain your acceptance rate. Open the booking dates when you really can accept the request and when you need time to clean up the place after guest checkout, or you have other reasons not to accept requests block them immediately. This means that you have to keep your booking calendar constantly updated and open or block the dates as per your convenience.
When a guest books your rental, their vacation plans depend upon you. If you cancel their bookings, you will leave them confused, frustrated, and stranded.
So, to save the guests from these inconveniences, Airbnb host requirements about cancellation are quite strict. You will have to bear some penalties if you cancel any of your guests.
Here are the cancellation penalties rules:
If you cancel a booking seven days before guests check-in, Airbnb can deduct $50 from your next payout.
If you cancel any booking in less than seven days before check-in, then Airbnb is liable to deduct $100 from the next payout.
You may have your calendar blocked after the cancellation so that you won't be able to make another booking on the date of your cancellation.
If you happen to cancel just before the day of check-in, then Airbnb issues an automated review mentioning that you have canceled one of your cancellations.
So, only cancel a booking when you have to and have a genuine reason to give it to your guest.
5. Provide basic amenities
Providing amenities to your guests is a crucial Airbnb host requirement, but we strongly encourage you to provide them. The basic amenities, including a pillow, towels, toilet papers, toiletries, etc., can significantly affect your bookings.
Ask yourself, would you want to stay at a place where you don't even have basic human requirements like sheets, towels, etc. Many guests filter the listing to book a vacation rental that offers basic amenities to them.
You can even mention the amenities you are offering in your listing so that your potential guests may know what essentials they will be provided with.
Conclusion- Airbnb Host Requirements
Being an Airbnb host is not a big task if you have a decent property and abide by every local law. However, there are some basic Airbnb host requirements that you must follow if you wish to have your listing on the top and score more bookings. Moreover, if you don't follow these Airbnb host requirements, you can face penalties or even have your listing frozen. From the points mentioned above, help your Airbnb listing to be recognized as outstanding by Airbnb.