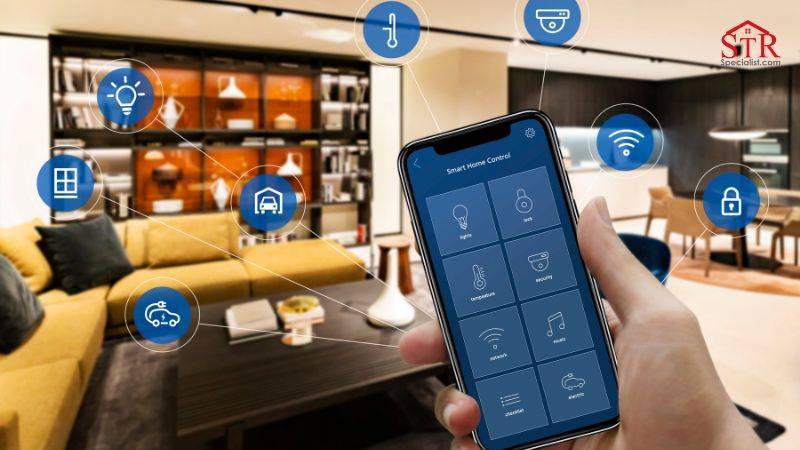 As an expert in managing Airbnb properties, I understand that providing a seamless experience for guests is crucial to running a successful Airbnb business.
Today's travelers are tech-savvy, and incorporating smart home devices into your property can impress guests, increase efficiency, and boost your bottom line.
In this article, I will discuss the best smart home devices to enhance your Airbnb property and make hosting a breeze.
1. Smart Locks
One of the most significant investments you can make for your Airbnb property is a smart lock.
These devices provide keyless entry, allowing guests to access the property with a unique code or their smartphone.
This eliminates the need for physical keys, reducing the risk of lost keys or unauthorised access.
Top Picks:
2. Smart Thermostats
Smart thermostats offer energy-efficient temperature control and can help you save on utility bills.
These devices learn guests' preferences and adjust the temperature accordingly, ensuring a comfortable stay.
You can also monitor and control the thermostat remotely, which is useful for managing multiple properties.
Top Picks:
3. Smart Security Cameras
Investing in smart security cameras can enhance the safety and security of your Airbnb property.
These cameras can monitor the exterior of your property and notify you of any suspicious activity.
Guests will appreciate the added layer of security, and you'll have peace of mind knowing your property is protected.
Top Picks:
4. Smart Lighting
Smart lighting can create a welcoming ambiance for your guests while providing energy-saving benefits.
By allowing guests to control the lights through their smartphones or voice commands, you can offer a customized experience that sets your property apart.
Top Picks:
5. Voice Assistants
Voice assistants like Amazon Echo or Google Home can make your guests' stay more convenient by providing hands-free control over various smart devices.
Guests can ask for local recommendations, check the weather, or control the property's smart devices with simple voice commands.
Top Picks:
6. Smart Plugs
Smart plugs can turn any ordinary appliance into a smart device, allowing guests to control them remotely or set schedules.
This is especially useful for items like coffee makers, fans, and lamps, offering your guests a touch of luxury and convenience
7. Smart Smoke and Carbon Monoxide Detectors
Safety is paramount for any Airbnb property, and smart smoke and carbon monoxide detectors provide an extra layer of protection for your guests.
These devices can send alerts to your smartphone if they detect smoke or dangerous gas levels, allowing you to respond quickly and keep your guests safe.
Top Picks:
8. Smart Water Leak Detectors
A water leak can cause significant damage to your property, resulting in expensive repairs and potential downtime.
Smart water leak detectors can help prevent such incidents by alerting you to any leaks or unusual water usage in real-time.
Top Picks: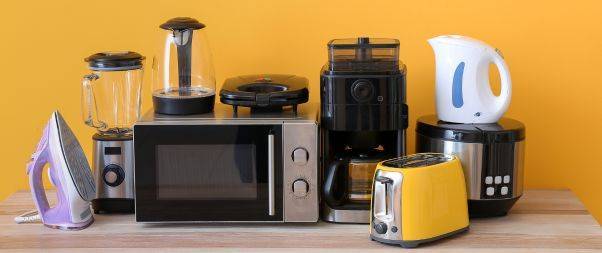 9. Smart Home Hubs
A smart home hub can help you manage and integrate various smart devices in your Airbnb property.
This central control system allows for seamless communication between devices, making it easier for you and your guests to control and customize the smart home experience.
Top Picks:
10. Smart Window Blinds
Smart window blinds can offer your guests privacy and convenience by allowing them to control the blinds with their smartphone or voice commands.
They can also be programmed to open and close at specific times, enhancing energy efficiency and providing a comfortable environment for your guests.
Top Picks:
1. Lutron Serena Smart Shades
2. IKEA FYRTUR Smart Window Blinds
3. AXIS Gear Smart Blinds Controller
11. Smart Doorbells
A smart doorbell is another excellent addition to your Airbnb property. These devices can notify you when someone is at the door, and many models include a built-in camera and two-way communication, allowing you to speak with guests or delivery personnel remotely.
Top Picks:
12. Smart Air Quality Monitors
Air quality is essential for your guests' comfort and well-being. Smart air quality monitors can track indoor air pollution levels and provide recommendations for improving air quality.
These devices can help you maintain a healthy environment for your guests, especially those with allergies or respiratory issues.
Top Picks:
13. Smart Irrigation Controllers
If your Airbnb property has a garden or lawn, a smart irrigation controller can help you maintain a lush, green landscape while conserving water.
These devices can optimize watering schedules based on local weather data and soil conditions, ensuring your outdoor spaces look their best.
Top Picks:
1. Rachio 3 Smart Sprinkler Controller
2. Orbit B-hyve Smart Wi-Fi Sprinkler Timer
3. RainMachine Touch HD-16
Conclusion
Investing in smart home devices for your Airbnb property can significantly enhance your guests' experience and streamline your operations.
From security and safety to convenience and energy efficiency, these devices can set your property apart from the competition and lead to higher guest satisfaction and positive reviews.
As a host, it's essential to carefully consider which smart home devices will have the most significant impact on your property and your guests' experience.
Keep in mind that the right combination of smart devices can vary depending on factors such as location, property size, and guest preferences.
By staying up-to-date with the latest smart home technology and tailoring your selections to your property and target audience, you can create a unique, personalized experience that will keep guests coming back.
Remember, the ultimate goal is to make your Airbnb property a comfortable and inviting space that meets and exceeds your guests' expectations.
With the right smart home devices in place, you'll be well on your way to building a successful Airbnb business.
You may also like,
Airbnb Check Out Instructions Template – Host Essential