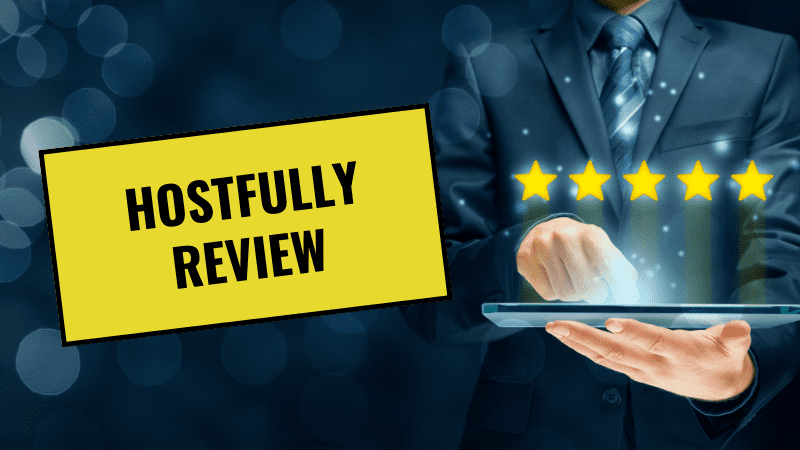 I. Introduction:
As an Airbnb host, your quest for providing exceptional guest experiences while efficiently managing your property never ends. Enter Hostfully, a renowned software solution that offers a game-changing feature – electronic guidebooks. In this in-depth review, we will delve into the world of Hostfully's electronic guidebooks, exploring their benefits, ease of use, and how they can revolutionize your Airbnb hosting experience.
II. Key Points
The Power of Electronic Guidebooks: Hostfully empowers Airbnb hosts to create electronic guidebooks that can be shared with guests. These guides not only enhance the guest experience but also save hosts valuable time by preemptively addressing common guest queries.

Effortless Integration: Learn how to seamlessly incorporate electronic guidebooks into your reservation process, streamlining communication and automating guest information dissemination.

Unlock the Pro Service: Discover how you can gain a competitive edge with Hostfully's Pro service. Use the code "OPTIMIZE" to access two months of this premium service for free.

Insights from the Founder: Dive into an illuminating YouTube video featuring David Jacoby, Hostfully Founder. Gain valuable insights and best practices as he provides a live demonstration of the product.
III. The Indispensability of Electronic Guidebooks
1. A Non-Negotiable Asset
Airbnb hosting is a dynamic field where guest satisfaction and efficient property management are paramount. Hostfully makes a compelling case for electronic guidebooks, emphasizing their indispensability. Think of electronic guidebooks as your secret weapon to outshine the competition. They are not optional; they're essential.
Imagine this scenario: Your guests are arriving at your beautifully decorated Airbnb property, located in a bustling neighborhood. They've just landed in your city, and they're excited to start their adventure. But they have questions: How do they check in? Where can they find the best local restaurants? How does the TV remote work?
Now, you have two options. You can either respond to these questions individually, consuming your precious time and energy, or you can simply direct your guests to your meticulously crafted electronic guidebook. The choice is clear.
Electronic guidebooks provide comprehensive answers to these common queries and more, ensuring your guests have a smooth and enjoyable stay. But their impact goes beyond guest satisfaction; they save you countless hours of repetitive communication.
As an example, consider the frequently asked questions in the hospitality industry:
Wi-Fi Access: Guests often ask for Wi-Fi credentials. With an electronic guidebook, this information is readily available to them, eliminating the need for them to contact you.

Local Recommendations: Many guests seek restaurant and activity recommendations. Your guidebook can include curated lists of your favorite local spots, complete with descriptions and contact information.

Check-In Instructions: Instead of sending check-in instructions individually, you can provide step-by-step guidance in your guidebook. This ensures a hassle-free arrival experience for your guests.

Appliance Manuals: Guests may encounter difficulties operating appliances like the TV or dishwasher. Including user manuals in your guidebook can help them troubleshoot issues independently.
2. Airbnb's Limitations
While Airbnb provides a 'House Manual' feature, it falls short in two critical aspects:
(i) No Organization
Airbnb's house manual feature allows only text, making it challenging for guests to locate specific information. Think of it as a digital stack of unsorted papers.
Guests would have to sift through these pages to find the information they need. It's a cumbersome process that doesn't align with the modern traveler's expectations.
(ii) Timing of Delivery
Another drawback of Airbnb's house manual is the timing of its delivery. Airbnb presents the manual at the time of booking. While it's essential to provide guests with information, presenting it too early can be counterproductive.
The guest does not need this detailed information until they are near check-in. If you present it any sooner, it's information overload, and the guest may start to devalue any additional information you send their way.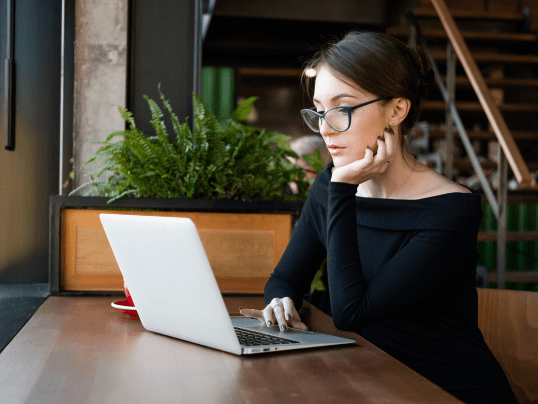 IV. Why Choose Hostfully?
With the need for electronic guidebooks established, you might wonder why Hostfully is the right choice. In a market with several options, Hostfully stands out, thanks to its innovation, progress, and commitment to host success.
1. Influential Blog
Hostfully boasts one of the most popular travel blogs on Medium, even outranking Airbnb's Design and Engineering department. Yours truly has been featured on it a handful of times! This demonstrates Hostfully's dedication to sharing valuable insights and best practices with the hosting community. By choosing Hostfully, you align yourself with a company that not only offers a fantastic product but also supports hosts through knowledge-sharing.
2. Versatile Accessibility
Hostfully's electronic guidebooks are not confined to a specific platform or device. It's not an app; it's a mobile-optimized web page. This means your guidebook will work equally well on computer screens and mobile devices. Your guests can access the information conveniently, whether they're using a laptop or a smartphone.
3. Demo Guidebook
Before diving into creating your guidebook, you can explore a demo guidebook on Hostfully's homepage. While your guidebook won't resemble this demo immediately, it serves as a valuable reference point. You can preview how your guidebook will appear on mobile devices by adjusting your browser window's size. This ensures that you can fine-tune your guidebook's appearance to deliver an exceptional user experience.
4. Printed Guidebooks
Hostfully goes the extra mile by allowing you to print physical copies of your guidebook. If you choose to do this, consider purchasing plastic covers or laminating the pages to keep them looking new. Providing a printed guidebook can be a thoughtful touch for guests who prefer physical copies or face challenges accessing digital content.
5. Hostfully Host Badge
Hostfully provides a badge that you can display on your Airbnb listing to indicate that you are a Hostfully Host. While it may not be the sole factor influencing a guest's decision to book your place, it can serve as a positive differentiator. Consider adding the badge toward the end of your listing's photo gallery to catch the eye of potential guests.
V. Cost and Affordability
Hostfully's pricing structure is designed to cater to both individual hosts and property managers:
Individual Hosts: If you have one or a few properties, you can create and use one guidebook for free. The free version is often sufficient for most hosts, offering robust features without a price tag.

Property Managers: For property managers or individuals with multiple properties, Hostfully offers competitive pricing starting at $7.99 per property per month. This tiered approach ensures that hosts with varying property portfolios can access the tools they need to succeed.

Enterprise Level: If you are a property manager or an individual with five or more properties, Hostfully offers an enterprise-level package. This package is tailored to the needs of hosts with a substantial portfolio and may include additional features and support.
By using the code "OPTIMIZE," you can unlock two months of Hostfully Pro for free. This premium service provides you with even more tools and capabilities to enhance your hosting experience.
VI. What Makes Hostfully Stand Out
While Hostfully offers a comprehensive package for Airbnb hosts, several standout features make it particularly appealing:
1. Streamlined User Experience
Your journey with Hostfully begins with a user-friendly experience. When you create a login on their website, they don't require you to input your password twice. This seemingly small detail can make a significant difference in your overall user experience. It demonstrates Hostfully's commitment to making the process as smooth as possible. Small touches like this can set the tone for a positive and hassle-free interaction with the platform.
2. Inclusive Accessibility
One of Hostfully's most remarkable features is its commitment to inclusivity. They recognize that hosting is not limited to luxury properties with high price tags. Hostfully's philosophy is simple: Every host, regardless of the nightly rate of their property, should have access to professional guidebooks.
Consider this example: You're a host with a cozy room priced at $25 per night. With Hostfully's free plan, you can create a guidebook that rivals those of hosts with $250 per night homes. This inclusivity ensures that all hosts, no matter the scale or budget of their properties, can provide top-notch guest experiences.
It's a powerful testament to Hostfully's belief in democratizing access to hosting tools and resources.
3. Effortless Recommendations
One of the joys of using Hostfully is how easy it is to add recommendations to your guidebook. It's not just efficient; it's enjoyable. Here's how it works:
Type the name of your recommendation.
Hostfully automatically populates the rest of the information, including professional photos.
You have the opportunity to make the recommendation personal by explaining why you're recommending it.
This feature is particularly valuable because it allows you to tailor your recommendations to your typical guest. For example, if your Airbnb property is a budget-friendly option, recommending a Michelin-starred restaurant might not align with your guests' expectations. By keeping your recommendations relevant, you enhance the overall guest experience.
Pro Tip: Have your typical guest in mind when adding recommendations. A Michelin-ranked restaurant for a guest renting a $50 per night Airbnb doesn't make sense.
4. Information Security
Hostfully takes information security seriously. Your guidebooks on Hostfully are not indexed by Google or other search engines. This means that you can confidently include secure information in your guidebook without worrying about it being accessible to the public.
However, as a word of caution, it's advisable to separate sensitive information, such as the property's address and entry details, to add an extra layer of security. This ensures that essential details are protected.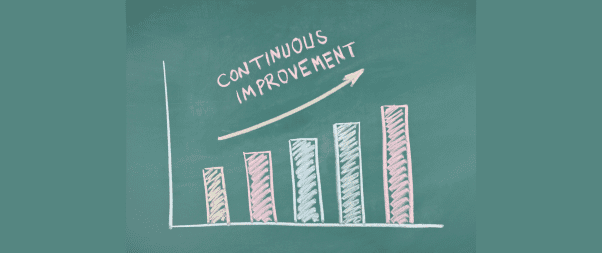 VII. Areas for Improvement
While Hostfully excels in many aspects, there are a few areas where improvement could enhance the user experience:
Initial User Experience: The process of creating a guidebook can be somewhat confusing for first-time users. Clearer guidance during the sign-in process and initial setup would enhance the user experience and reduce friction for new hosts.

Clarification on Terminology: Hostfully occasionally uses terms like 'cards' and 'decks' interchangeably, which can be confusing for users. A more consistent terminology would be beneficial in preventing confusion during guidebook creation.
VIII. Customer Support
Hostfully is a rapidly growing startup with a focus on delivering top-notch customer support. While they don't offer a live chat feature on their website, their email support is prompt and helpful.
They go the extra mile to assist you in making the most of their platform. You can reach out to them at [email protected] for any inquiries or assistance you may need.
IX. Final Thoughts
In conclusion, Hostfully's electronic guidebooks are a game-changer for Airbnb hosts. By investing approximately 30 minutes to create your first guidebook, you can unlock hours of saved time in the future. Your guests will appreciate the comprehensive and user-friendly information you provide, leading to improved reviews and increased bookings.
Hostfully's commitment to excellence is evident in its innovative approach, versatile accessibility, and inclusive pricing structure. Their dedication to helping hosts succeed is further demonstrated through their influential blog and proactive support team.
By choosing Hostfully, you align yourself with a leader in the world of electronic guidebooks, ensuring that your Airbnb hosting journey is marked by professionalism, efficiency, and exceptional guest experiences.
Disclaimer: This article may contain affiliate links. While we strive to provide accurate and up-to-date information, always consult the official website or customer support for the most recent updates and features.
You may also like to read;

Maximizing Airbnb Host Earnings with Tongo: A Comprehensive Guide