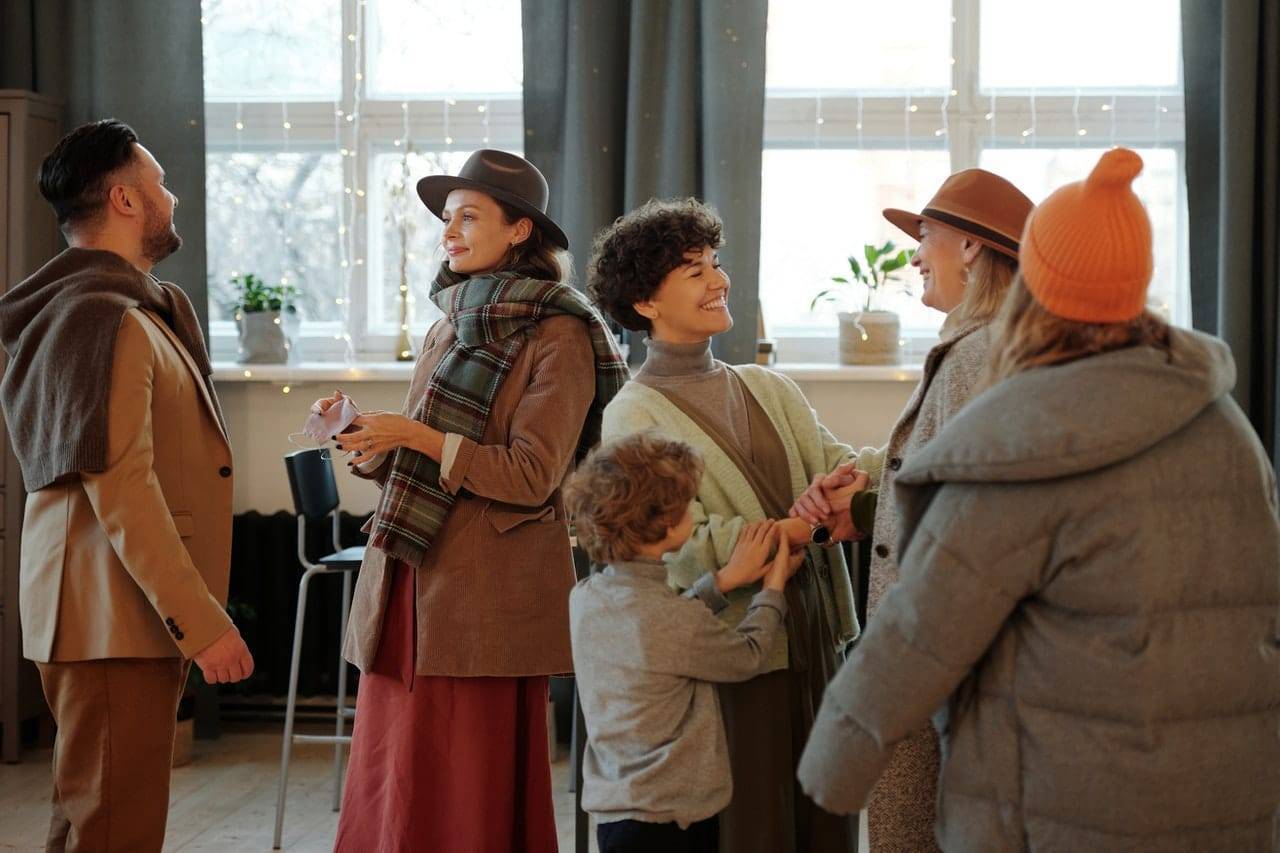 So, you've dived into the sea of Airbnb. This flourishing sea of rental business gives you two choices, either sink or swim. However, swimming isn't as easy as it seems. Other than scoring a booking and ranking your listing high, a good stay experience counts a lot. Let us help you in keeping your rental afloat. Here are a bunch of helpful Airbnb Ideas so that your Airbnb business sails smoothly.
Being an Airbnb host is not just about providing your guests a place to sleep; you need to offer them a good stay experience if you want to keep your Airbnb rental run smoothly. A great stay experience means excellent reviews, and these reviews promise more and more bookings.
But providing an outstanding guest experience can be a task, and many new hosts get confused about what they should do. Don't worry; we have excellent Airbnb ideas to provide your guests with an experience they will never forget.
1. Airbnb Essentials- Airbnb Ideas for A Homely Stay
To provide your guests a good stay, make sure to provide all the amenities that every average Airbnb rental is providing. Remember, you are competing with hundreds of hosts in your area; you have to offer top-notch services to your guests so that they keep coming back and give good reviews.
 Here is the list of Airbnb must-haves:
Airbnb basics- Must-haves
It does not exactly matter if you are renting a one-bed apartment or a whole bungalow; these are some basic amenities that your Airbnb rental should provide:
Hot water
Enough pillows for every guest
Air conditioner or heating unit
WiFi
Private entrance to the property
Iron and ironing board
Washing machine and detergent
Cleaning and hygienic bedding
Complete toiletries
Good quality towels
Furnished kitchen for guests who want to cook their own food
TV with Netflix or cable
2. Airbnb Ideas to Maximize Guest Experience
A good guest experience is one of the most important aspects of running a successful Airbnb rental. Try our Airbnb ideas and see raise your guest experience:
Before Your Guest's Check-In
1. Establish good communication
A prompt and immediate response to any of the guest queries about your rental helps you establish a good impression in the eyes of your potential guests. Professional and thorough replies help build trust. You can use automated messaging or replying apps and software to do the job for you.
2. Maintain your property clean
A clean and hygienic place is a great way to elevate the guest experience. A guest would never want to stay at a home that is dirty and have an unhygienic environment. You may even experience canceled bookings or negative reviews, which is the last thing you would want.
Here is an Airbnb cleaning checklist to help you complete your cleaning tasks:
Dust and vacuum all the carpets, shelves, rugs, and furniture
Disinfect surfaces after cleaning
Wash all linens and towel
Mop all the floors and wipe counters and other surfaces
Remember that this checklist isn't complete, and you need to add more cleaning steps depending upon your Airbnb property.
3. Keep your Airbnb stocked with essentials.
Your Airbnb rental should offer a complete range of Airbnb supplies so that your guests would enjoy their stay without worrying about scanty essentials at your place. Guests do not usually bring the essential supplies, and as an Airbnb host, it's your duty to provide them. If your rental lacks essentials like bathroom supplies, high-quality mattresses, and kitchen essentials, they will get frustrated, and you will end up gathering negatives reviews.
4. Prepare A Welcome Pack.
It's always nice to feel welcomed. Before your guests arrive at your property, leave them a thoughtful welcome pack to help them feel comfortable after they come. This welcome pack will delight your guests and will make their stay memorable.
Here are few Airbnb ideas to add things to your welcome pack:
Create a booklet containing information like WiFi password, email address, phone number, and other necessary instructions, such as setting the alarm or operating the oven.
Prepare a list of house rules that you would want to implement. This content should contain all the dos and don'ts at your property.
Leave a small gift like a souvenir etc., to add a special touch to your welcome pack.
Add a welcome letter to make your guests invited by you in the rental.
Add a list of nearby touristy places and their location maps. You can also add the preferable mode of transportation and information about the local commute.
5. Ensure a Smooth Check-In
As a host, it's your responsibility to ensure your guests a smooth and hassle-free check-in. If the check-in is complicated or confusing, it will significantly frustrate your guests and would be an instant put-off. Sometimes guests would even leave before accessing your rental.
Follow our Airbnb ideas to ensure a seamless and smooth arrival for your guests:
Install an intelligent lockbox for a safe self-check-in option.
Change the password of your lockbox after your guest check-out.
Share clear check-in instructions for easy access to your property.
After your guests check-out
After Your Guests Check Out
Send A Thank You Message And A Good Review.
After your guests check out, make sure to send them a personalized thank you messaged. This is a crucial step, and this is why we have added it to our Airbnb ideas list. 
Mention in your thank-you message that it's always a delight to host responsible guests like them and mention that you will be pleased to have them at their property again.
Message them and ask them politely to give them a review if they are satisfied with their stay. People are more likely to provide a review when asked.
Leave them a good review. This will encourage them to leave you an excellent review too.
Offer them a discount on their next visit as a token of appreciation for them being such a great guest.
Airbnb's business sure is lucrative, but it also requires constant effort to keep it running. You have to perform multitasking and keep an eye on each and every operation and activity.
Some Airbnb ideas help boost the overall guest's experience even if your rental isn't very lavish. The reason is people prefer services and amenities more than anything. A good list of Airbnb ideas can work wonders for your rental.