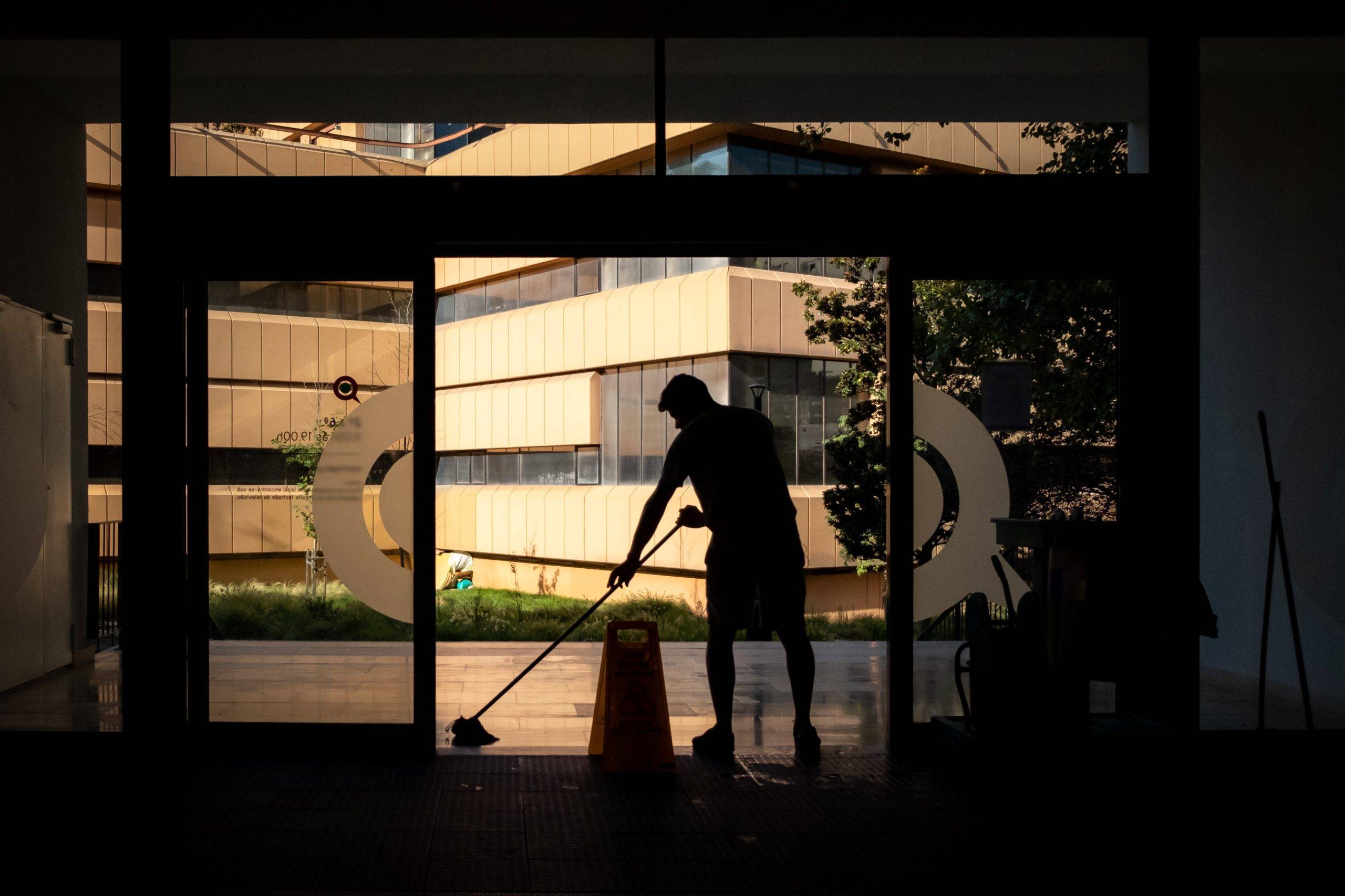 Maintaining your Airbnb rental requires a lot of effort, but when it comes to Airbnb cleaning, it's a task of its own. If you are an Airbnb host, then you might know how crucial it is to keep your Airbnb spotless and shining.
Airbnb renting is indeed a business, and therefore, cleaning requires a proper protocol because to earn from a business, you need to invest in it.
According to Airbnb, one of the essential standards every Airbnb rental owner have to meet is cleanliness.
If your vacation rental scores low in Airbnb cleanliness, then you can even get penalties. This is the reason Airbnb vacation rental owners are so uptight about Airbnb cleaning and the process involved.
Usually, there is very little time between one guest to checkout and the other to arrive, so every Vacation rental owner wants to speeds up the cleaning process. However, cleaning up Airbnb fast doesn't mean they can compromise on the cleaning quality. So, they got to keep their Airbnb spotless, and they have to do it quickly.
Here are some easy ways that can help to attain top-notch Airbnb cleaning and in no time:
1. Appoint Professional Airbnb Cleaning Services
Indeed, Airbnb rentals cannot provide all the services that hotels offer. However, when it comes to cleaning, your hosts would expect the same level of cleaning as hotels. But, keeping up with the Airbnb cleaning and maintaining a squeaky clean rental isn't as of a piece of a cake as one might think. Hotels have whole cleaning crews to do the cleaning jobs, but you are on your own as an Airbnb rental owner.
Well, you don't necessarily need to have to be on your own because cleaning requires more than two hands, in fact, a whole group. The easy solution to this Airbnb cleaning is hiring professional cleaning services to do it for you.
It's impossible to immaculately clean Airbnb rental from top to bottom on your end and do it between the time of guests' arrival, making it even more daunting. Why not let the professional Airbnb cleaning staff do their thing while you enjoy great reviews.
If you are worried about additional cleaning costs, then as I've mentioned above, Airbnb renting is a business; the more you invest, the more profit it will generate.
2. Schedule Deep Cleaning Periodically
While you have your Airbnb rental all cleaned up before your guests' arrival, deep Airbnb cleaning several times in a year.
Well, it's practically the same as spring cleaning of your house when you scrub and mop every nook and corner of your home. Similarly, your Airbnb rental property asks you to have it cleaned from every corner to give off fresh vibes to your guests.
If you choose to do all this cleaning yourself, make sure to hold up renting for a day or two to complete this cleaning task without rushing. If cleaning service is the option, you choose then do inquire them about their deep cleaning protocol.
It would be best to appoint the same Airbnb cleaning for both regular and deep cleaning because they will know your property best and understand where it needs a deep cleaning.
Things you should add in deep cleaning includes:
Cleaning inside and under your kitchen appliances like fridge, oven, etc
Wiping baseboards
Deep cleaning your carpets
Cleaning inside cabinets
Specialized cleaning for bathrooms and toilet
Cleaning closet corners
Cleaning outdoor furniture if you have any
Cleaning your fireplaces
3. Stock up the Toiletries and Other Cleaning Stuff
During cleaning, you need to make sure you have all your toiletries and other cleaning essentials stocked up. When you are having so much on your plate, it's easy to forget this stuff, but that doesn't mean it won't come to the notice of your guests.
Imagine getting a call from your guest in the middle of the night about not having enough toilet paper, or there's no dishwashing liquid in the kitchen. That would be embarrassing, right?
So, to avoid this hassle, ask your cleaning services provider to inspect if you have your toiletries and other supplies stocked up. Ask them to notify you after each Airbnb cleaning session if you need to replenish anything.
This way, you will have your Airbnb all stocked up with the essentials, and your guests won't have to worry about asking you for it.
4. Use Cleaning Supplies That Won't Damage Your Property
Every kind of cleaning reagent won't go for every place of your Airbnb rental. For instance, you may require a milder cleaning agent for your carpets and blinds while a strong one to scrub the sitting mold in your bathroom corners.
Certain cleaning agents contain bleach and therefore be damaging if your floor is of marble. Similarly, you have to use a gentle glass cleaner for your chandeliers and other decoration pieces while a strong one to clean glass windows.
If you hire professional Airbnb cleaning services, make sure to let them know about the types of flooring in different areas of your Airbnb. In fact, you can ask them to show their cleaning supplies for your peace of mind.
5.Change Your Bed Linens and Towels Every Time The Guest Checkout
It's a basic hygienic rule to keep the bed linens and towels separate for each guest. Stock up more than one bed linen so that when one guest checks out, you can have another cleaned one ready to spread. The same goes for towels; stock up more than one set of towels. Sometimes, guests would require it if they stay for more than two days.
6. Conclusion-Airbnb Cleaning
If your guest arrives at your place and finds your Airbnb rental in lousy shape, it will be an instant turn-off. Not only would your guest never, but you would have negative ratings to haunt you. To avoid it, make sure your cleaning is always top-notch. Your guests expect your place to be spotless, and you have to meet their expectations to gather five-star reviews.
Finding a reliable Airbnb cleaning crew isn't hard. Many cleaning companies offer Airbnb cleaning services at reasonable rates. So, when you have other rental-related things to sort, you can take help from professionals to clean your place.