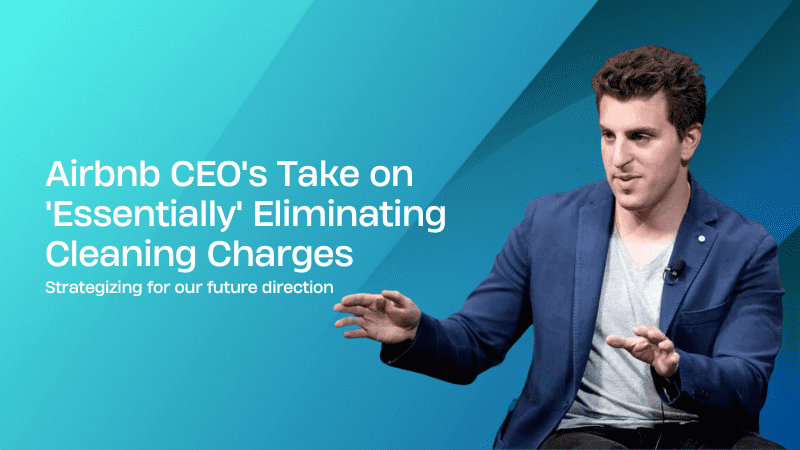 Can Airbnb potentially eliminate cleaning fees? Airbnb CEO Brian Chesky has indicated that it's indeed possible. Chesky provided further insights into the plan regarding cleaning fees during his recent appearance at the Skift Global Forum in New York City.
One notable change introduced by the company last year was a toggle button prominently placed at the top of the app's homepage. This button, labeled "Display total before taxes," allows users to view the total price, including fees, upfront. This approach aims to prevent any sudden price increases right before booking.
Chesky emphasized the significance of this toggle tool, stating that it's the first and most prominent element users encounter on the platform, even larger than the search box.
Airbnb is committed to advancing this feature. According to Airbnb CEO Brian Chesky, from the guest's perspective, when they activate the toggle, cleaning fees will no longer be visible as a separate charge. Instead, they will be seamlessly integrated into the nightly rate, much like hotels that include cleaning fees within their rates.
In terms of search result rankings, Airbnb has given precedence to hosts who offer upfront pricing without additional cleaning fees. This approach aims to avoid surprising guests with unexpectedly high costs at the checkout stage.
Chesky emphasized that this upfront pricing model, coupled with ranking listings based on the best total nightly rate, essentially aligns with the idea of eliminating the perception of cleaning fees.
Since the introduction of Airbnb's total price display feature, Chesky mentioned that hosts for over 260,000 listings have either reduced or completely removed cleaning fees. At that time, there were nearly 3 million listings that did not include a separate cleaning fee.
The objective now is to encourage guests to utilize upfront pricing, with settings designed to retain this preference. Chesky expressed the desire to eventually make upfront pricing the default setting for all users once a sufficient number of American travelers and customers have become accustomed to it.
Chesky clarified that this initiative isn't about reducing prices; it's about increasing transparency in displaying the total cost. He acknowledged that there are valid reasons for hosts to charge cleaning fees, as the cleaning process remains consistent whether a property is rented for a day or a month, often involving outsourcing.
This endeavor coincides with a broader industry trend against additional fees, commonly referred to as junk fees, such as resort fees charged by many hotels for several years. While this sentiment doesn't necessarily encompass cleaning fees, potential regulations regarding this matter in the U.S. may emerge in the future.
Chesky noted, "If there's regulation, then it's a level playing field. But at this point, it's not. We are choosing to show prices more transparently than others."
Correction: An earlier quote from Airbnb CEO Brian Chesky mentioned the "best total nightly," not the "best hotel nightly."