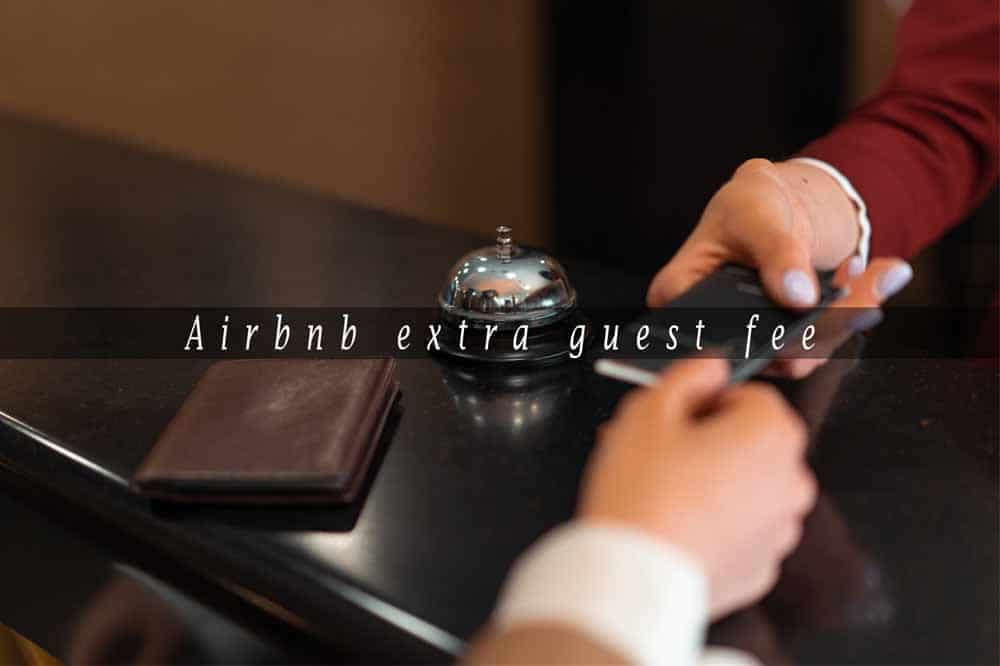 One may think charging an Airbnb extra guest fee is inappropriate. It's not! Let me tell you why.
Airbnb self-check-in system has many advantages; for instance, you don't have to be physically there when your guest's check-in, making your and guests' lives much more accessible. As convenient as the self-check-in system, many guests sadly exploit and violate the rental agreement with the hosts by sneaking in guests that weren't included initially when the booking was made.
As a host, I never knew this could happen until I installed cameras in my short-term rental. Much to my surprise, I was being taken advantage of and that too very frequently.
And this is why I started charging an 'Airbnb extra guest fee.' Do you know that Airbnb offers this built-in feature where you can set for the extra guests, but still, some people choose to be dishonest? These guests are simply breaking the Airbnb agreement, which does not allow bringing additional guests.
1. What can you do when unexpected guests arrive at your Airbnb?
Every host, at some point, comes across with a surprising and unregistered number of guests' arrival. So as an experienced Airbnb host, I have a few tips to share on how you can avoid extra guests and what to do if they do arrive at your place.
From the start, your listing should provide clear policies and instructions so your guests won't get disappointed when they arrive. You should mention your rental place's maximum capacity and explicitly state that you do not permit extra guests in your house rules.
Make them know about your extra Airbnb guest fee if you choose to violate your rules and policies. You may think this is a bit rude or redundant, but trust me, it is crucial to have your bases covered to avoid disputes after checking in.
Some hosts mention no extra guests' policy in their house rule manuals. This way, guests can have a clear idea about your additional guest policies before booking your place and after they arrive at your property. The reason is simple the more the rules or stated clearly, the less likely it is that your guests can claim they didn't' know about them.
3. Modify the Reservation
Even if you have stated in your house rules that you do not allow extra guests and still have some people show up with additional and announced guests at your place, there is a way by you can take advantage out of this situation.
If your property can handle an extra guest, why not have your guests pay for the additional unregistered guests.
You may send guests a message and ask them to change their preservation and add to the number of people staying. After that, politely ask them to pay you the extra Airbnb guest fee.
4. Set Charge per Person Prices
The best thing you can do to not get exploited by extra guests is setting the price per person.
You know you're best part is; Airbnb offers you this option, so why not use it when you can and never get taken advantage of. Here's a link that explains in detail how you can set your Airbnb price per person.
5. Install Exterior Cameras
As I have told you, I learned how my guests are sneaking in extra guests by installing the exterior cameras in my place.
From that day on, I highly recommend every fellow host to install security cameras on the exterior of their rental dresses regardless of whether you suspect your guests are bringing an extra number of people or not. Installing exterior cameras keeps my mind at peace as it makes sure no guest is violating my policies even when I am not physically there.
However, if you have your exterior camera installed, you must notify your guests. Many states require this by law. Also, it's an excellent hosting practice that will make your guests trust your name. Because none likes to feel like they are being watched, and if you did not mention the installation of cameras, it could create unnecessary tension between your guess and you.
I'm not telling you to install the cameras inside your place, but it makes sense to have a camera installed at every entry point of your rental property. Not only do these cameras protect your guests from any security threats, but they also protect you from many dishonest guests.
Also, sometimes you will require having solid proof such as video evidence if your guests refused to have sneaked in an extra guest to avoid Airbnb additional guest fee.
In your hosting career, you may come across stubborn guests that would never accept that they have done anything wrong by sneaking in the unregistered guests. They would refuse to submit the extra Airbnb guest fee.
So if you are lucky to make your guests pay the extra Airbnb guest fee, it's great as both of you benefit from it. If your guess is not willing to pay an additional Airbnb guest fee, you must report them to Airbnb.
You can file a resolution request with Airbnb and report your guests who have brought unregistered people to your rental property. However, for that, you need enough evidence to prove the trespassing.
Your guests will receive a notification from your Airbnb resolution centre and will be asked to respond. If they decline or ignore your request, you can always tell Airbnb to take action on your behalf after 24 hours.
7. Conclusion- Airbnb Extra Guest Fee
Additional or unannounced guests are a nuisance everywhere, be it a gathering, or a party, or your Airbnb rental. You can never host an Airbnb vacation rental without coming across these interlopers. But there is an effective way by which you can turn the situation in your favor by adding an extra Airbnb guest fee if any guest sneaks in more than the registered number of people.
Many hosts let them go and tolerate the extra influx in their property. But as an experienced Airbnb host, take my words, don't let these guests take advantage of you.