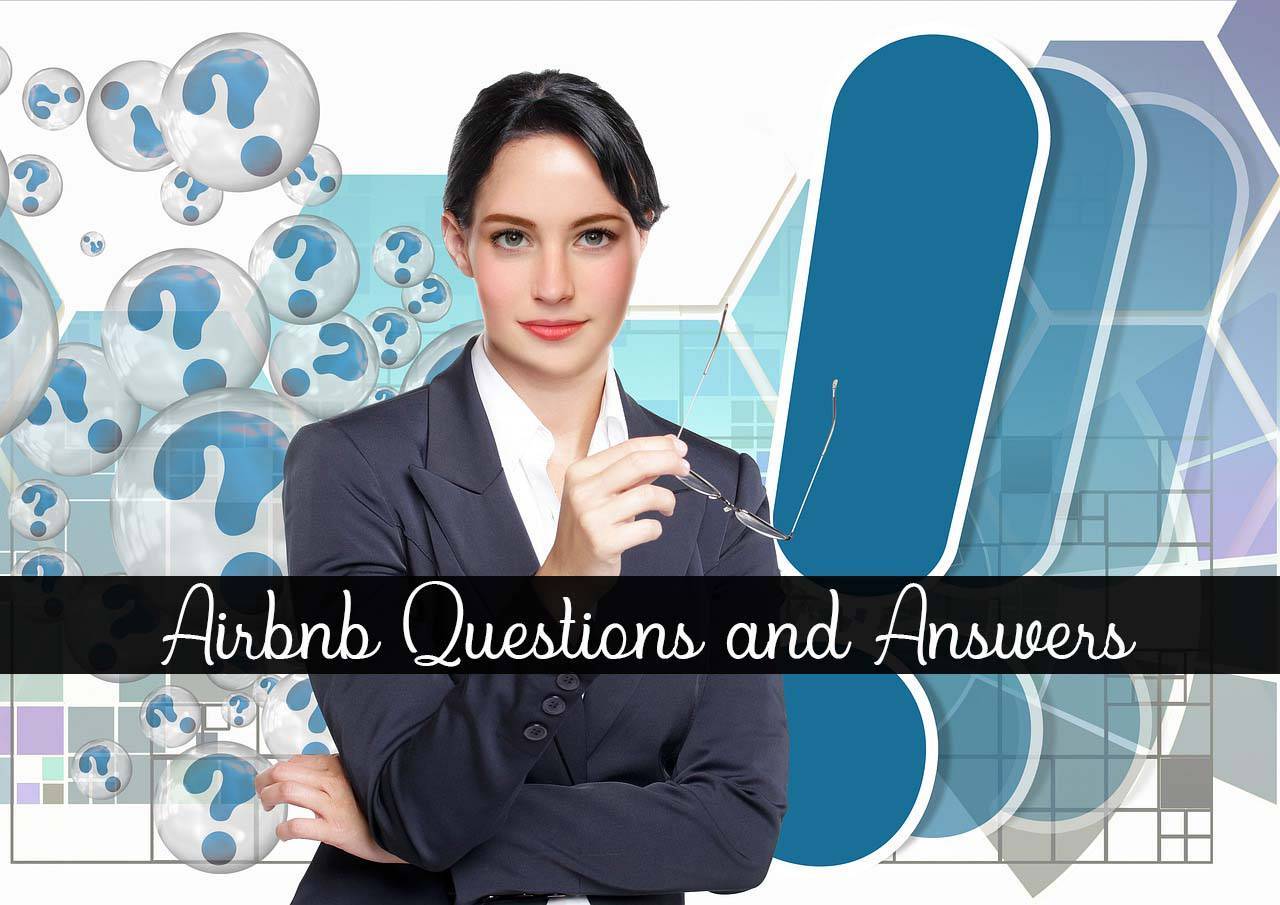 As an aspiring host, Airbnb question and answers helps you take your first step and clear all your confusions related to Airbnb.
Many things would come into your mind before starting your own Airbnb rental business.
How to gain good reviews on how can you welcome a stranger in your house? There are many questions that a new host would want to know.
 Initially, you need to familiarize yourself with the platform and how it works.
People have so many questions regarding Airbnb and do not have comprehensive and well-described answers. In this article, we have summed up your frequently asked questions and answers so that you can enjoy hosting without having any questions nagging in your mind.
Here are few questions answered by an Airbnb expert:
1. How safe is it to host on Airbnb?
Many myths and misconceptions surround Airbnb; one of them is that it's not as safe as advertised. Every host's worst nightmare is a shady guest.
Many people think that their property will be destroyed if they welcome a nightmare guest. Obviously, there are risks of minor wear and tears, but there is no way a guest would trash your house down to the ground.
This nuisance of a guest is not entirely avoidable, but this happens in one in hundred bookings, and the damage a host could cost is still not that much. The percentage of terrible guest stays makes up a tiny amount, barely a fraction of 1%.
Moreover, Airbnb does not leave you at the mercy of the guest. Some rules and regulations are implemented to protect host property.
.
2. Money exchange is never physical.
Host and guests never exchange money, and the payment transaction and receiving is done through the Airbnb platform. Therefore, there is no one can get scammed, either a host or a guest.
The host can ask for a government-issued ID to see and can see guests' profiles.
As a host, you can ask your guest to show a government-issued ID or passport, or driver's license to verify the guest's identity. You can even ask for a personal email address; social media handle links, their phone number to have complete satisfaction.
3. You can set your guest's preferences.
As a host, you have all the right to choose which kind of guests you can welcome. You can set your desired nightly pricing and minimum stay requirements so that your listing would attract guests that you prefer
4. You can make your own house rules.
You can make it clear to every guest what is allowed and what's not by implementing your own house rules. Moreover, you can even set a security deposit so that guests have a financial stake if they don't follow your rules.
5. What are the factors that can affect my listing ranking in search results?
That is one of the most commonly asked Airbnb questions, and the answer to this one is quite simple.
Airbnb has a specific algorithm that looks for many signals before ranking the listings. Most of these are the ones that guest Carr about the most, and these include positive reviews, ratings, and photos.
The reason is hosts are more likely to score a booking is a potential guest finds the type of rental place they're looking for. Airbnb gets information from the guests about what they prefer in a home and then ranks the listings according to the match.
But keep in mind that not every signal is considered equal, so you don't have to have an extra exotic property or a lucrative location to rank well. However, some signs influence the most, like how often your listing gets clicked by the guests in search results, how often guests contact you, and the number of bookings you accept.
6. How to improve Airbnb listing ranking in search results?
Your lifting requires a little bit of effort to get ranked high. Here are few things that you do to rank your listing high in search results:
7. Work on your first impression
The first impression is always long-lasting. If you give an outstanding first impression to your potential guests, they will always come back to you no matter how many listings they search.
To build an excellent first impression, make sure the first picture you upload is horizontal and of high quality, attractive and bright.
 The more the clicks, the higher your ranking will be, and an enticing first picture is a way to grab the site visitor's attention.
8. Set your price smartly
Guests always look for a place that will provide value for money. So, keep your price reasonable yet competitive. You can use pricing apps and software to help you set the right price
When it comes to Airbnb questions and answers, we think this is the most important one. Every host must know the legalities that come with it.
Legally running an Airbnb rental largely depends on where your property is. Each municipality has its set of regulations when it comes to Airbnb. It is crucial to research the laws and regulations in your area and make sure you abide by every single one of them.
Airbnb hosting is downright illegal in certain areas, so obviously, you can run an Airbnb rental there.
10 If guests add my listing to their wishlist, will it affect my search results?
Yes! When site visitors add your listing to their wishlist, it will boost your search results. However, one wishlist addition does not make much difference, but if your guests add your listing to their wishlist over several months, it will rank high. Airbnb uses the listings that guests have added to their wishlist to give them a better search experience, and they will likely see you listing again and again.
Conclusion- Airbnb questions and answers
Running a successful Airbnb rental requires adequate time and effort from a host. You need to check many boxes before listing your property. Also, much of the action is necessary to keep your ranking high on the Airbnb site.
In this article, we have tried to answer your frequently asked Airbnb questions and answers to help you run a smooth Airbnb rental.