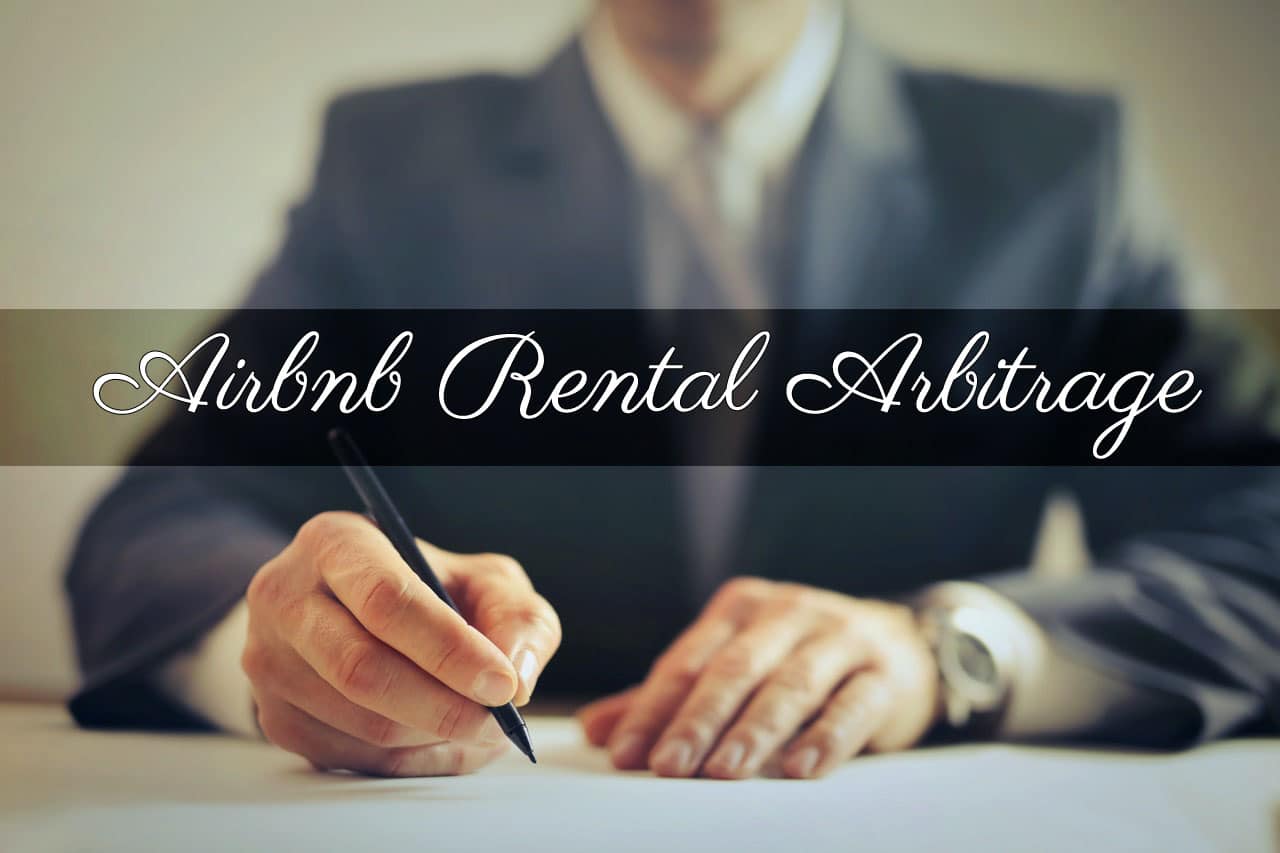 Airbnb business is a top-rated and increasingly versatile business. Many people are earning decent using Airbnb, and you know what's surprising you don't necessarily have to own a property to start a short-term rental business.
You might be thinking, how is it possible to earn on Airbnb when you don't have any property in your name. Well, the answer is Airbnb rental arbitrage. 
Let's take a deep dig into this topic and learn how many smart entrepreneurs are making steady money using Airbnb rental arbitrage.
What is Airbnb arbitrage?
Airbnb rental arbitrage, in simple words, means renting a property to re-rent or sublet on Airbnb. In other words, you can list a property that you have taken on rent on Airbnb and earn from it if you can make more than your rent and has all the other business-related expenses covered.
Doesn't this lucrative and easy? Well, let me tell you, it's not as piece-of-a-cake as you think. There are many legal issues that you need to consider and handle accordingly before you decide to put up your rental place to Airbnb.
There are both benefits and downsides of Airbnb rental arbitrage. Let's look at both of them briefly
Benefits of Airbnb rental arbitrage
1. You don't have to own a property.
There's no denying that Airbnb rental business is extremely profitable, even for those who don't have any documented property. This is the most appealing part of rental arbitrage.
You don't have to invest capital money of millions in a property to start an Airbnb rental business. Instead, you can invest a considerably less sum in renting a place that you can sublet on Airbnb.
In current times it becomes challenging for an average moderately-earning individual to buy their property. Airbnb rental arbitrage provides an opportunity for the average person to earn via short-term rental business.
While renting arbitrage seems a little tricky and complex, but once you overcome all these hurdles, you will be delighted to make a good amount of profit from it.
Suppose you are renting a place for $2000 and making $5000 from it. If you subtract the $1000 maintenance and other related expenses from the gross amount, you still will make $2000 per month, which is quite a good amount.
However, you need to do some hard work for it, like finding the right landlord and managing all the legalities well. If everything goes according to your planned steps, then you can earn 1.5 to 3x more profit than the cost of your rental.
Airbnb rental arbitrage offers you more autonomy than the property management business model. In the property management business type where you manage properties for the homeowners, you have to share the property's profit. 
Moreover, if the homeowner decides not to give property on short-term rent when you already have accepted a booking from a guest, you will be in hot waters.
In contrast, Airbnb rental arbitrage business gives all the autonomy of business in your hands. You just have to pay the rent to the landlord and take the 100% of the profit you earned from the Airbnb rental business. Isn't this a win-win?
Downsides of Airbnb rental arbitrage
Airbnb rental arbitrage does seem to have high business potential; it looks lucrative, to be honest. But, along with all its advantages, there are also some downsides that are crucial to consider before starting Airbnb rental arbitrage.
Let's have a look at some disadvantages.
The foremost requirement to make money out of the arbitrage business without any risk is to compete with all the legalities. Your landlord must know what you intend to drift; it's the property, and they have no objection to it.
It isn't easy to convince a homeowner to let others rent their property. They are all the reasons to be skeptical, and it's your job to satisfy them with your justified reasons.
Since you are giving the place on rent, it's your responsibility to maintain it in top condition. As a leaseholder, you must get repair any sort of damage done by the guest. In some cases, Airbnb or your insurance provider does cover the cost, but if anything gets damaged within the property, the homeowner will only ask you and hold you responsible.
The leasehold documentation isn't very easy when it comes to arbitrage business. You are responsible for writing a comprehensive and detailed lease agreement with the homeowner to make sure both the landlord and your guests are protected.
This documentation can consume a lot of time and could be costly. You may even require some help from the lawyer to get things done properly.
You will be liable to pay an agreed amount to your landlord whether or not you had enough bookings to cover that cost. If you don't have enough bookings and somehow fail to pay the rent in time, you may face eviction, charges, or even lawsuits. 
Market conditions fluctuate according to the season and trends, but the landlord doesn't have to do anything with it. Some months of the year can be fantastic, while some can crickets. Therefore, you will have to choose a place where the marker condition remains steady all year round, like in a business hub. 
However, it's not easy as it sounds. You will have to do tedious research before renting a property; otherwise, you may face losses.
6. Is Airbnb rental arbitrage legal?
Yes, Airbnb rental arbitrage is legal. However, you need to give a comprehensive check of your local short-term rental rules. Since the launch of Airbnb and artist's massive success, many large cities are implementing new rules. 
Some states only allow a limited number of nights for guests to stay; others require you to have a hospitality license before you can try your luck at this business. This is the reason initial research before starting Airbnb rental arbitrage is crucial. 
After that, make sure the landlord agrees to all of your clauses before giving their place on rent.