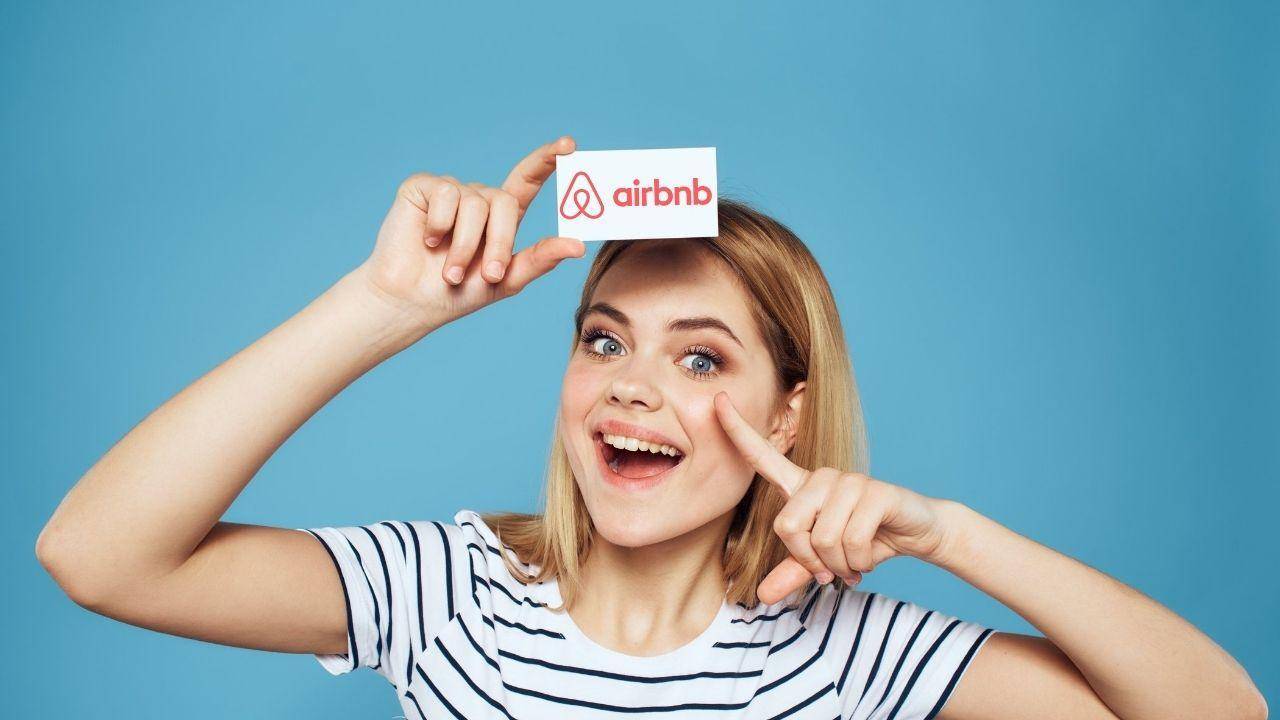 A business card may be a small tool in an entrepreneur's arsenal, but these can significantly impact the success of any business, even in today's digital world. Your business card provides your contact information in a straightforward yet creative and effective way. Do you want to make a lasting and impressive impression on your business partner, potential client, or potential guest? Just hand them over your business card. Like every other business, Airbnb business cards hold pretty importance.
Some people do not buy the idea of business cards since this short-term rental business is entirely online-based. The whole concept of Airbnb business cards is similar to that of other companies. Business cards promote brands and get your name our theirs; similarly, Airbnb business cards help you encourage your short-term rental business and promote your name in the market.
With all the costs that come with rental business, business cards would feel like an added burden to your budget. But, this isn't the case, as you don't have to spend an insane amount on bespoke business card designs. You can get accessible and affordable tools to help you design your business cards yourself.
But first things first, you will have to think about the information you would want to include on your Airbnb business card. You would never want your Airbnb business cards to be boring enough to go to the trash after they've been handed, would you? So, follow this article to include crucial elements in your Airbnb business card and make it attractive.
1. Airbnb Business Cards - Logo and Tagline

A catchy tagline always attracts the reader, and therefore like your vacation rental website, adding a tagline with your rental property logo would immediately catch attention. Your business card is usually the impression of your business when in-person marketing is concerned. Airbnb business cards can help you legitimize your rental property in the eyes of your potential guest.
For this reason, your business cards should be able to deliver a clear message and has something that makes them immediately remembered.
2. Airbnb Business Cards - Name and Job Title

Name and job title are some of the crucial features of Airbnb business cards. The name and title of position help the client or guest in the case of an Airbnb business to understand who the card belongs to and whom they will be connected to if they follow the contact information mentioned in the card. Your potential guests will know who they will have to refer back to later on.
Well, that's obvious that you don't have to put the position or title if you have another job besides running an Airbnb business. If you're the sole owner of the rental property, then write 'property owner' as your title.
3. Airbnb Business Cards - Contact Details

If you want your potential guest to contact you, it is crucial that you give proper contact details to them, and this is why contact details are a prominent part of Airbnb business cards. Try to provide the direct contact information as it is more convenient. Add your contact number, email name, and residential address on your Airbnb business card.
If you are concerned about residential addresses taking too much space, you can write only property names if you welcome local guests or people from the surrounding area. However, suppose your property caters to foreign guests. In that case, you will have to have a complete residential address on your Airbnb business card because the foreigners might not be able to identify the location of your property just by the property name.
Going digital or going home is the mantra of success in today's time. Every business has its website, and when it comes to Airbnb business, the site listing your property is essential to get bookings. Therefore, including a link to the area in your Airbnb business card is a no-brainer.
`if you want your Airbnb business cards to be more impactful, you can create a custom landing page for those that reach the site via the URL mentioned on your card. You can offer a discount on this page or a coupon, or a detailed guide to the area where your rental home is located to make it more attractive.
But you will have to work a little and be creative to keep your URL short and effective. Anyone would be annoyed to type a persistent URL.
Facebook and Instagram are excellent marketing tools, and many businesses are taking advantage of them by making complete profiles of their business on them. Many short-term property owners also make an organized profile of Facebook, Instagram, and other social media handles.
If you have any social media profiles of your property, you can add the link to your Airbnb business cards and get more followers on them. Always add decent and aesthetical pictures on your social media profile to secure more bookings.
However, make sure not to add more than two social media links to avoid your Airbnb business cards looking crowded and confusing.
Your business card is the first image of your business, and cluttering with meaningless graphics and words would be off-putting. There is a reason why business cards are pocket-sized. You have to include meaningful and precise information in your business card if you want to keep your card looking decent.
Negative space or blank space balance the design and content so that all the information on your card won't look "in your face."
Conclusion- Airbnb Business Cards
The more marketing any business, the more revenue it will generate. The same is the case with Airbnb rental business. Business cards can be rightfully said as physical marketing, and therefore the importance of business cards in the Airbnb business is similar to any other company.
Airbnb business cards can help the world with your property and the amenities you provide out there. Therefore one must follow a particular template to design their Airbnb business cards. Remember, you will have to keep your Airbnb business cards precise yet include all the necessary information about your short-term vacation rental property.
Once you have the design ready, you can easily order business cards for print from Vista anywhere in the world.