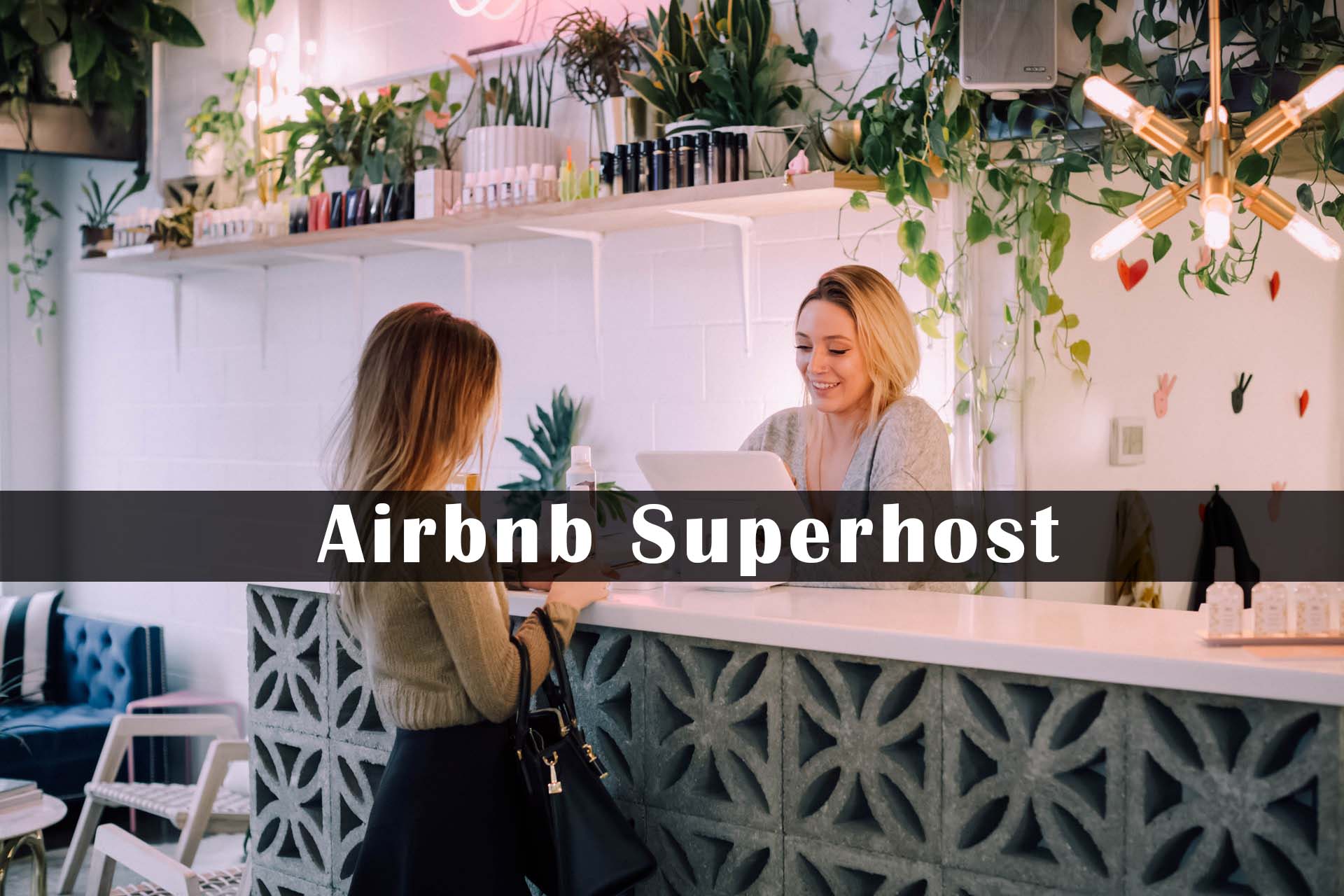 Did you know that superhosts receive up to 22% more bookings than other hosts? But, gaining the title of superhost isn't easy. There are few Airbnb superhost requirements that you need to fulfill to be recognized as a superhost to your potential guests.
Not only more bookings, but superhosts also enjoy a variety of other benefits like higher host referral, $100 travel credit, increased exposure, and higher ranking on the Airbnb homepage, etc.
But before you know what Airbnb superhost requirements are, you must understand what superhosts are.
1. What Is An Airbnb Superhost?
Superhost is one Airbnb host that provides exceptional services to its short-term rental guests. Airbnb sets a list of criteria, and when a host completes all of the Airbnb superhost requirements, he is awarded this title. This Airbnb superhost title increases the credibility and reliability of the host and hence more bookings.
2. Why Should You Care About Being An Airbnb Superhost?
There are many perks of being an Airbnb superhost. Some of these include:
Increased bookings hence increased earnings
High ranking of your Airbnb listing
Airbnb host referral payouts
Superhosts are bound not to cancel any booking if they want to retain the title. Therefore, from a traveler's perspective, it's a plus point that he doesn't have to worry about booking cancellation. This reassurance persuades any potential host to book property of superhost. In a high-density or touristy area, travelers usually worry about booking cancellations because they may happen due to high Airbnb demand. But, with a superhost that can have ease of mind in terms of booking cancellation.
One important perk that only Airbnb superhosts enjoy is significantly improved visibility of their listing, and hence they can score more bookings. Airbnb includes the names of its superhosts in their newsletters, their homepage, and in their emails, hence the elevated visibility.
Airbnb provides an option to guests to search for properties with superhosts only, so by being a superhost, and you will be effectively shortlisted by Airbnb.
3. Airbnb Superhost Requirements and Criteria
As mentioned above, Airbnb has set specific criteria for any rental owner to qualify as a superhost. These Airbnb host requirements include:
Have at least ten bookings of guests trip or has completed three extended reservations that compromise 100 nights.
Maintain a 50% or higher rate of review
Maintain a 90% or higher response rate
There should be no cancellations except for the ones that are according to Airbnb's extenuating circumstances policy.
Airbnb carries an assessment for superhost or whether qualifying hosts follow all Airbnb superhost requirements four times a year on January 1, April 1, July 1, and October 1. This assessment reviews your performance as a host over a year leading up to the assessment date.
It can take a couple of days for a superhost badge to appear on your profile. If you want to see your superhost status, all you have to do is inspect your Airbnb dashboard.
4. How Can You Become An Airbnb Superhost?
So, you've already read the Airbnb superhost requirements above, but do you know how to fulfill these criteria set by Airbnb? Follow the below-mentioned steps and be an Airbnb superhost:
No cancellations except Airbnb extenuating circumstances are one of the essential Airbnb superhost requirements. It's not that hard, and all you have to do is put some effort into managing your calendar and always keeping it up to date. The key is only to list dates on your Airbnb calendar when you can accept reservations. If you have any doubt about the availability of your place in the coming month, block the dates immediately and only open those dates when you're sure about the availability. Blocking dates of coming months prevents any booking that you would have to cancel.
b. Maintain A 90% or Higher Response Rate
From the guest's perspective, the most responsive host is more reliable and convenient to talk to. One of the Airbnb superhost requirements is that a superhost must reply to 90% of messages or queries and reply to them within 24 hours.
To keep your response rate high, download the Airbnb app on your mobile phone as it is more handy and accessible while you're out of the house or busy somewhere. You can also use some help from Airbnb managing apps and software to automate your replies for a swift response.
c. Maintain Your Rating Of 4.8 or Higher
While maintaining the rating of 4.8 sure is difficult, but it isn't impossible. You will have to work on all the aspects that guests consider.  Below are few things that guests usually use to rate a host.
Keep the description of your property and listing the same. If your guests find anything different, it will not just affect your credibility but will also affect your ratings and reviews. Why would a guest give you good ratings if they feel deceived by the description of the listing?
For this reason, I advise you to be as truthful as you can. You don't have to mention your property's flaws right in your listing but mention not-so-great things about your rental in an enticing way. For instance, if your Airbnb rental isn't very big mention, it is 'small and cozy.'
Make your communication as direct as you can with your potential host. Keep your tone friendly and polite and answer them in clear words
Living in someone else's place comes with uncertainty about the hygienic environment. Make sure your rental welcomes your guests with a clean and healthy atmosphere so that they can feel at home.
A straightforward and easy check-in process is always appreciated by the guests. A complicated check-in system will annoy your guests even before they have access to your property, and you wouldn't want that
i. Have A 50% or More Review Rate
This one is essentially important among other Airbnb superhost requirements because reviews are essential in scoring more bookings.
Scoring a good review is always guaranteed by a good service and amenities provided. So naturally, you have to keep your service game in point.
Besides services and amenities, a good review given to a guest can also help you attain one. Most of the guests will reciprocate the gesture, and hence you will be able to gather a good review.