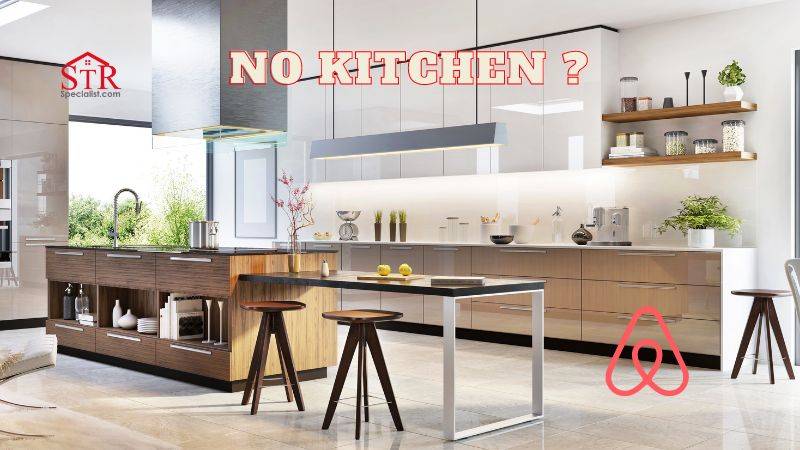 New Airbnb hosts often wonder, "Is it possible to host without kitchen amenities?" and "Should I invest in a kitchenette for my Airbnb?" While having a fully-equipped kitchen can certainly boost your hosting reputation, it is not a deal-breaker if you don't have one.
Many guests do not necessarily require a cooking or food preparation area, particularly if their stay is brief or if there are plenty of budget-friendly dining options nearby. 
However, if you wish to offer a semblance of a kitchen experience without the hassle of constructing a new kitchen or granting access to your own personal space, we have compiled seven strategies to manage an Airbnb without a kitchen.
1. Prioritize Compact Kitchen Gadgets and Tools
If your Airbnb property lacks a dedicated kitchen, it likely appeals to smaller groups such as couples, a few friends, or solo travelers. You can still offer them key functions of a full kitchen, like brewing coffee, blending fruits, or frying an egg. 
The likelihood of a guest needing to bake a cake or roast a turkey while staying at an Airbnb is low. Key appliances that simulate a home kitchen feel include a coffee maker, electric kettle, blender, french press, compact microwave, toaster, mini-fridge, and a double burner tabletop stove, along with a few small pots and a pan. 
For example, consider investing in a double burner like the Ovente model, known for its quick heat-up time, temperature control, and easy cleanup. Remember to also include essential, durable utensils like spatulas, spoons, whisks, serving utensils, knives, cutting boards, and bowls.
2. Leverage Innovative Architectural Designs to Optimize Space
With thoughtful planning and smart design, you can transform any constrained space into a functional kitchenette equipped with necessary food prep and cooking items. 
Whether it's an area between the bedroom and the living room or a hallway leading to the living area, brainstorm and experiment with different design concepts to seamlessly incorporate a kitchenette into the available space.
You can opt for slimline cabinets, bar sinks, wall-mounted shelves, hooks, and other streamlined kitchen essentials to make your kitchenette appear fully equipped. 
For example, you could pair this compact iAnomla bar sink with a sleek ESOW faucet for an unobtrusive yet practical addition to food preparation. The bar sink serves a dual function as both a workspace and a sink – isn't that clever?
3. Choose Shelves and Rails Over Large Cabinets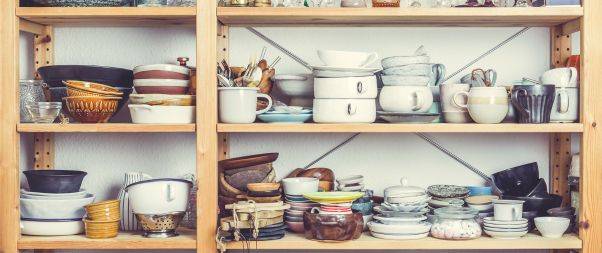 The duration of a guest's stay often determines their needs. Guests planning a long-term stay are likely to prefer a property with a full kitchen, as dining out or relying on minimalist meal prep may not suit them.
In contrast, short-term guests may not require a full kitchen, perhaps needing only basic meal preparation amenities. The utensils, seasonings, and ingredients they require can be conveniently stored on a shelf above the bar sink. 
Alternatively, consider using a rail with hooks for hanging utensils, like this Wallniture Gourmet kitchen rail that comes with ten hooks, perfect for hanging pans, whisks, spoons, mugs, and pots.
4. Seamlessly Integrate the Kitchenette into the Room
A small space doesn't have to appear cluttered. With careful arrangement and tasteful decor choices, you can design an appealing kitchenette that makes food and snack preparation straightforward for your guests. 
The selection of paint, wall decorations, cabinet designs, shelves, and appliances should harmonize with the rest of the room. For example, coordinate the colors of your cabinets and appliances. 
A stainless steel electric kettle or coffee maker will complement a beige cabinet or countertop, resulting in a balanced, uncluttered kitchen area. This compact Cuisinart coffee maker fits well with most kitchenette color schemes and has a capacity of four cups.
5. Maximize Every Square Foot
Even in the tiniest of spaces, you can design a fully-equipped kitchenette. The trick is to use every bit of available space for functional aspects of the food preparation area. 
Whether it's positioning a mini-fridge beneath a bar sink or fitting a corner worktable in the unused area behind a door, every inch of your small Airbnb can serve a purpose.
When dealing with small spaces, it's important to choose compact appliances as standard ones might not fit. For example, this stylish Comfee microwave is compact enough to sit on a small countertop and features a user-friendly bright digital display.
6. Add a Personal Touch to the Kitchenette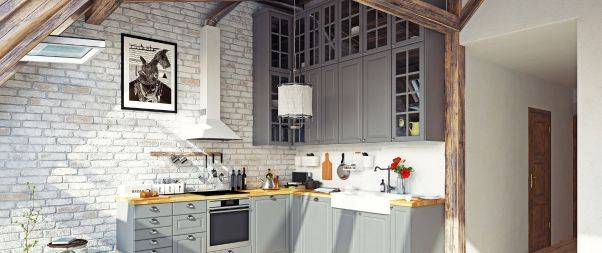 To make your kitchenette more appealing, aim to create a warm and welcoming food prep and cooking space. Guests may overlook the small size of the area if it feels cozy, relaxed, or inspirational. 
Rustic wall art, charming vintage utensils, and handmade floor mats can add a personalized touch. Be imaginative by combining elements from the best kitchenette designs seen in other Airbnbs with your own preferences. 
For instance, you could incorporate a sense of humor and lay out kitchen rules for your guests with decorative wooden plaques featuring amusing messages, like this funny canvas print from Pinetree Art.
7. Draw Inspiration from Other Efficiently Designed Kitchenettes
If you're new to hosting, you can gain valuable insights from experienced superhosts on how to design and utilize space in your rental. Investigate top-rated kitchenette designs on Airbnb, paying attention to the choice of appliances, color palettes, decor, and architectural features.
This compact kitchenette demonstrates how minimalist techniques can deliver a luxurious kitchen experience in a small space. Notice how the superhost has employed overhead shelving to house kitchen essentials like ingredients, spices, and utensils. 
You can replicate this style with these Lehom floating shelves.
In Conclusion
Many Airbnb guests value having a specific area for food preparation and cooking. If your property doesn't include a full kitchen, or if you'd prefer guests not to share your main kitchen, you can set up a kitchenette within your rental space. 
The strategies mentioned above will assist you in crafting a suitable and inviting kitchenette for your guests.
You may also like:
Understanding Airbnb Cleaning Fees: A Comprehensive Guide
Dealing with Complaints from Airbnb Neighbors: How to Take Action