While surfing about vacation rental platforms or maybe from some other source, you might have heard of the name Vrbo. But what does the platform offer? What is Vrbo?
How is it different from all other rental platforms or websites that the internet offers?
Why should a guest book from this platform over others? 
Why should a property owner list their property here instead of the other platforms? 
What is the story of Vrbo, and what makes it unique? Let's find out.
What is VRBO: Brief History
Vrbo was set up in 1995 and was initially labelled as VRBO (in all capital letters).
The abbreviation stands for Vacation Rentals By Owner. Though its headquarters are in Austin, Texas, the platform operates internationally in over 190 countries. It is mainly established in Northern America, considering it originated from there.
The company offers a platform where rental owners or managers can catalogue information regarding their property.
Travellers seeking accommodation can book property of their choice from this catalogue.
It was one of the first platforms which offered individual private properties as a viable vacation rental option without involving middle-management through the property management company.
It provided a space like a home with convenience and amenities to its guests.
The properties offered vary from houses, condos/apartments, cabins, studios, cottages, bungalows, townhouses, villas, resorts, hotels, guest houses, chalets, lodges, caravans, farmhouses, estates, country houses, barns, houseboats, yachts, towers, castles, and boats.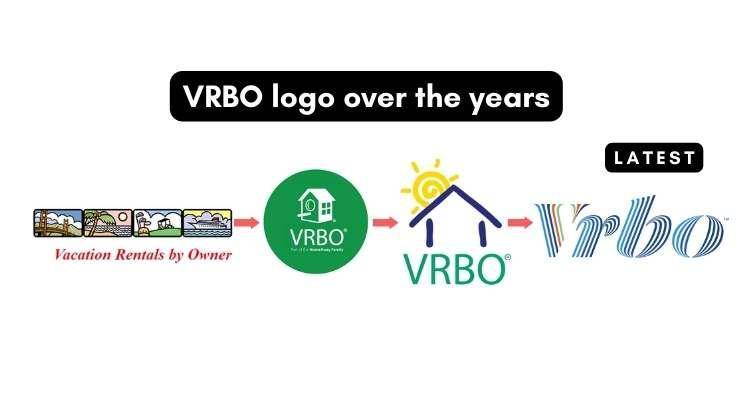 What is Vrbo: Acquisitions
HomeAway acquired the company in 2006 for eight years. In 2015, Expedia Group bought both HomeAway and VRBO. 
The Expedia Group is known for their travelling companies, with other important brands such as Trivago, Expedia.com etc. In 2020, the HomeAway and VRGO were rebranded and merged under Vrbo, without the capitals but with a new pronunciation and logo. 
The original meaning of the name was separated from the label. The name is now pronounced as "ver-boh" or "ver-bow."
 This new brand owns CyberRentals, CanadaStays, VacationRentals.com, Travelmob, Homelidays, Stayz, OwnersDirect, Bookabach, Arbitel, Toprural, FeWo-Direkt, and Alugue Temporada.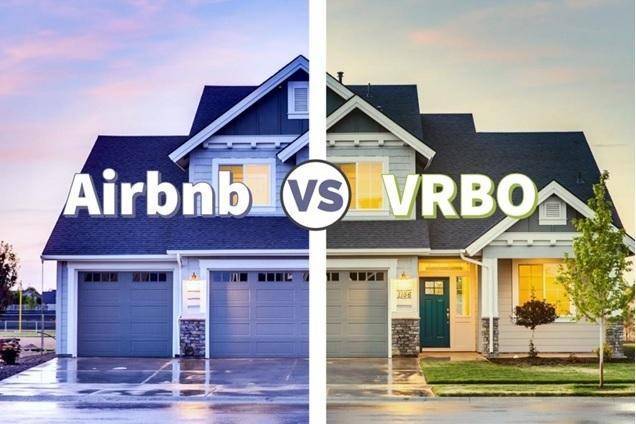 Vrbo is different from other platforms such as Airbnb due to the exclusivity it provides of the property offered. In simpler words, Vrbo doesn't offer a shared space like Airbnb; it provides the entire house/property to the guests.
While this means that there might be fewer options available on their platform, it assures the guest that their privacy will remain intact as their chosen property will be entirely theirs during their stay.
With companies dealing with vacation properties, safety remains a vital concern. Vrbo takes quite a few measures to ensure safety for both the guests and the owners. To create an environment of comfort, trust and protection, Vrbo offers services such as:
Online payment processing to ensure secure collection and distribution of rental income
Verification of traveller to protect against potential frauds
Liability insurance provides up to 1,000,000 US dollars as coverage
Authenticating reviews of both travellers and guests
Accidental damage coverage of the property up to 5,000 US dollars
Verification of listed properties to avoid potential fraud
Providing a platform for direct communication between the owner and the potential guest to ensure a thorough verification process and avoid fraudulently
Establishment of personal property rules by the owners to regulate guests
From Guests
Vrbo charges its guests a minimal fee which ranges from 6% to 15% of the booking's subtotal. These charges are based on service fees which make them quite varied. Usually, a booking with a higher reservation cost will have to pay a lesser percentage of the subtotal. 
Vrbo even offers its guests to buy travel insurance during payment of their reservation of chosen properties. There are more insurance options for guests even after the booking. These insurances provide a safety net in delays, interruptions or cancellations.
The guests are requested to thoroughly read the descriptive terms and conditions of these insurances beforehand to ensure the best deal and check if it's suitable for their needs.
From Owners
On the other hand, Vrbo provides two payment methods to Vrbo owners. The first and most standard way is to pay 8% as commission. This percentage is 5% for the service fee and 3% for card payment costs.
The second method requires the owners to pay an annual payment rate of 499 US dollars regardless of the number of bookings. However, one needs to keep in mind that there is no guaranteed steady tentative income for the owners.
Potential earnings as host on Vrbo
The potential earning for the owner depends on various factors, such as its location, size and amenities provided etc.
The 2018 survey of the Denver VRBO rental marketplace report recorded that over 750 rental property owners observed that Vrbo vacation rental property owners made a tentative average of 1,500 US dollars per month from these properties.
Half of these property owners reported that the rental income helped them substantially with the payment of the mortgage of the property, covering up to 75% of the price.
Vrbo even provides its users with an online calculator that helps the property owners form a tentative idea regarding how much their potential income would be if they register their property in the vacation rental listings of the company.
This potential income is measured on factors such as the location of the property and its features. However, one should keep in mind that not every city allows a short-term vacation rental.
Things to considers as a Vrbo host
To ensure that the one's property is one the profitable ones, the owners ought to make sure to:
Select top location spots for their vacation rental property.
Sell them through advertising their unique selling point
Maintain it in an above-average condition
Have additional lucrative features or amenities
Nevertheless, it is safe to say Vrbo is a good and well-established platform for all its users. Be it a traveller looking for an ideal stay suited for their best interests, or a property owner who wants to engage in the rental business while maintaining autonomy over their property.