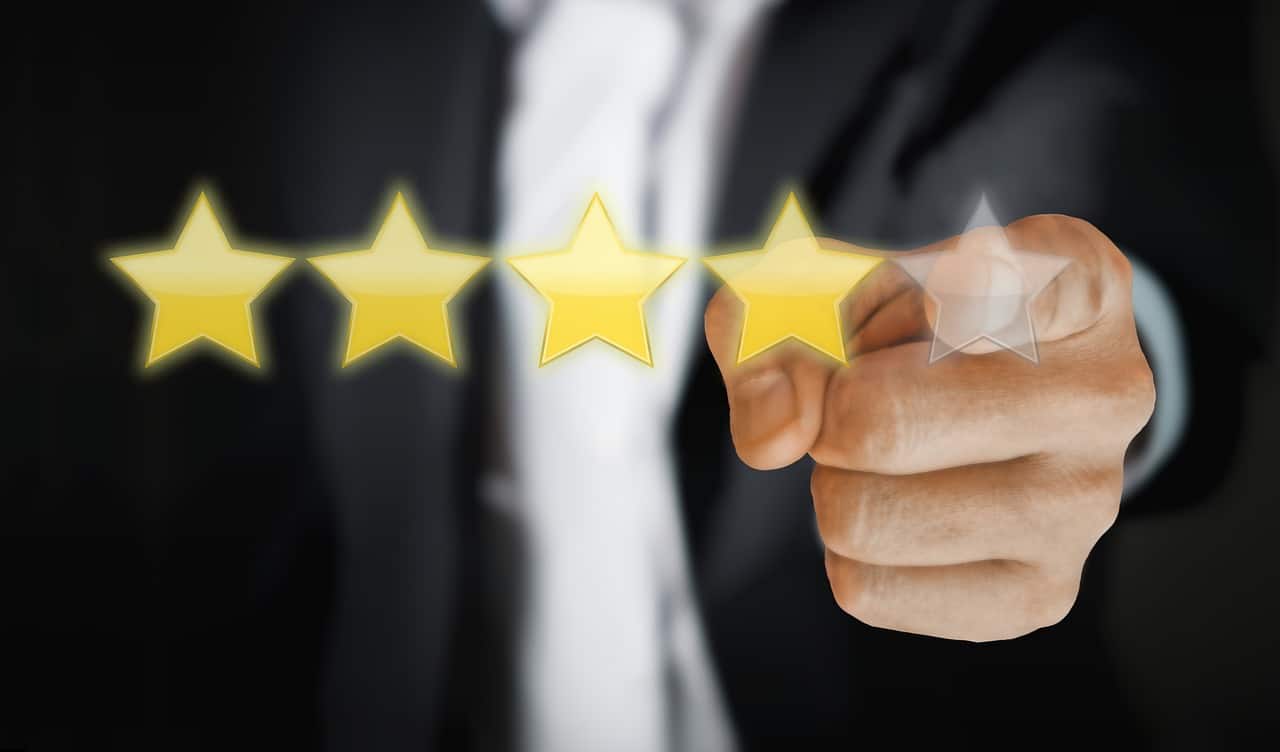 Reviews and ratings play a pivotal role when you are purchasing anything online. The same goes for accommodation facilities at Airbnb.  Airbnb ratings are crucial in ranking any listing.
Well, obviously, the more good ratings a host will have, the more bookings he will score. Similarly, to be recognized as a reliable guest that every host would offer their property, it is essential for guests to have good ratings too.
1. Airbnb Ratings for Hosts
Here are some reasons why every host should strive to gain a five-stars rating:
a. Reliability And Credibility
When it comes to purchasing things, no buyer would want to procure a product that has a rating of less than 3.3 out of 5, but if any product has a rating of more than 4 or 4.5, he will obviously get inclined to that item.
The same is the case for the Airbnb business. You can upload the best pictures of your place and write a good listing, but if your rental has low Airbnb ratings, then you will have a hard time scoring bookings of your rental home.
Having high ratings means your previous guests have enjoyed their stay and your services and amenities are exemplary. Similarly, your low ratings depict that your place isn't as much of a top-notch as you have described in your listing and shown in pictures. This can affect the credibility of your listing in the long run.
Airbnb grants a superhost status to those hosts that have successfully gathered a 5-star Airbnb rating and have 80% positive reviews. This status will be visible in the form of a badge on your listing.
For many people, vacation trips are special, and they don't want any hustle which they are enjoying their time. Therefore, many guests tend to choose superhosts only because they are confident that they will offer the best place to stay and exceptional services. Least to say, superhosts are the most reliable hosts on Airbnb.
No matter how alluring one paints their listing, Airbnb ratings show off their actual picture. However, guests aren't always generous and are a bit stubborn when it comes to rating your place. But, you shouldn't worry about it because most of the guest's ratings are honest, and therefore, one can say that these Airbnb ratings are genuine and show the accuracy of the listing.
2. Airbnb Ratings for Guests
Yes, hosts too can rate their guests. However, these Airbnb ratings of guests won't show until the guest has left the ratings and 14 days has passed after the check-out.
The host rating their guests is the exact reason why guests rate the hosts.
One may think that as a guest, their Airbnb ratings aren't that important. Who would decline a booking request, right? Wrong! A host can decline your booking request anytime if they sense anything suspicious, and Airbnb ratings show your credibility as a guest.
Your ratings as a guest show how easy or stubborn you are to work with or whether you will follow all the house or not.
These guest ratings help other hosts to know how reliable the guest is and whether or not they should accept their booking.
Many guests are a nuisance, and some would even damage the host property with no remorse. So, to keep these trouble-making guests exploit hosts further, Airbnb gives opportunities to hosts to rank their guests.
Usually, Airbnb sends a message to a host after the guest check-out to rate them.
3. How Can You See Your Airbnb Ratings?
You have to log in to your Airbnb account from a computer to view your Airbnb ratings when navigating through the rating section. You have all the instructions there to help you reach your Airbnb ratings.
4. How to See Your Airbnb Ratings as A Guest?
Login to Airbnb.com from your computer
On the top right of your Airbnb page, you will see your profile icon after logging in.
On your profile icon, you will have a drop-down menu. From this menu, select the 'account option.'
Now, on the very top of your 'account' page, you will see an option that reads 'go to profile'- Click that option.
This will lead to your profile page, where you can see all the details of your profile like account verification, picture, etc. this page will also show your Airbnb ratings that how much you have scored out of 5 stars. There also be a review section that has words about you written by the hosts you have booked.
5. How to See Ratings as a Host?
We have already discussed above how crucial it is to maintain a good rating as a host. To evaluate your Airbnb ratings progress, you must have to view your ratings regularly.
When you make a hosting account on Airbnb, there are two hosting tools options that you will have to choose from. If you've chosen the traditional hosting tools, then follow these steps to view your Airbnb ratings:
Login to your Airbnb account and navigate to the 'progress page.
On the 'progress page,' you will see the 'reviews' option- click it.
This will allow you to view your Airbnb ratings out of five stars and also all your reviews submitted by your guests,
You can even break down your ratings into categories like communication, cleanliness, check-in, value accuracy, and location.
You probably would've chosen professional hosting, too, if you manage more than one Airbnb rental property. Follow these steps if you use professional tools:
Locate your 'progress' page after logging in.
Find the 'quality' tab on your performance page.
On this page, you can view your progress, Airbnb ratings, and reviews of different properties.
6. Conclusion-Airbnb Ratings
Reviews and ratings are crucial in this Airbnb rental business. They help both the hosts and guests know about each other, their reliability, and credibility.
Giving your property off to a stranger is something that needs trust. Similarly, when you are in a foreign place, you would want to stay at a safe and trustworthy place. Airbnb ratings help to build up the trust between hosts and guests and show them what others have experienced dealing with them.