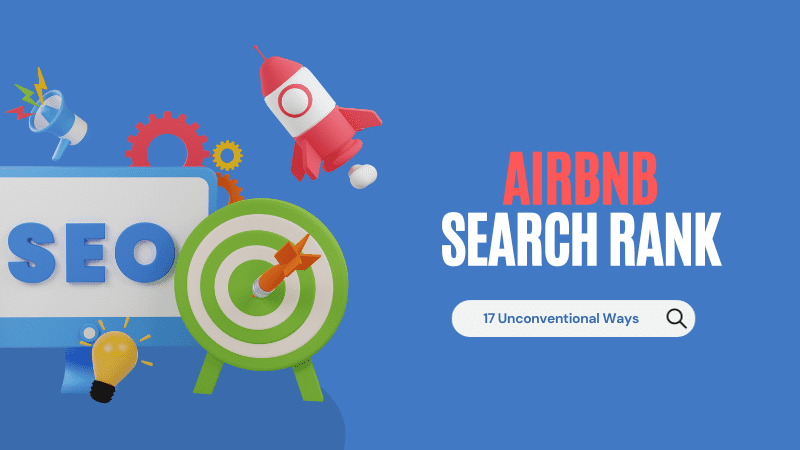 Introduction
The success of an Airbnb listing often hinges on its search rank. The higher your listing appears in search results, the more bookings you're likely to secure.
While many hosts focus on the basics, there are several unconventional strategies that can give you an edge in the competitive world of Airbnb hosting. In this article, we'll explore 17 advanced techniques to boost your Airbnb search rank, ensuring your property stands out and gets booked more frequently.
Section 1: The Momentum-Based Nature of Airbnb
How Airbnb Rewards Positive Guest Experiences
Airbnb operates on a momentum-based model where you're rewarded for providing positive guest experiences. Think of it this way: if a first-time guest stays at your place and has a bad experience, they're unlikely to return to Airbnb, resulting in a loss of future revenue.
However, consistently delivering a positive guest experience not only earns you money with each reservation but also compounds Airbnb's future revenues, as satisfied guests are more likely to return and book through the platform.
For example, imagine you have a beautifully decorated listing in a prime location, but if guests face issues like a broken shower or poor communication, their experience can be soured. This can lead to negative reviews and lower search rankings. So, always prioritize creating memorable guest experiences.
The Impact of Wish List Saves on Search Rank
Wish list saves are a driving force for your Airbnb search rank. When a guest adds your listing to their wish list, it signals to Airbnb that your property is desirable, increasing its visibility in search results.
To boost your wish list saves, encourage your friends and family to save your listing and share it on social media. These actions create valuable backlinks to your listing and drive more views.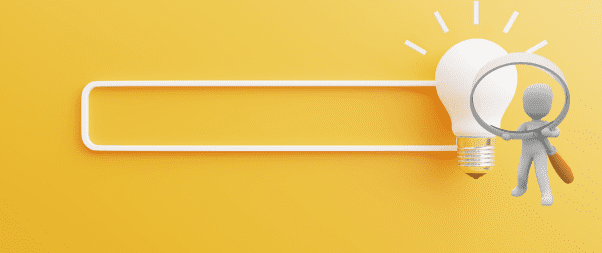 Section 2: Advanced Strategies for Airbnb Search Rank
Exploring Non-Generic Techniques
Now that we understand the importance of Airbnb's momentum-based model and wish list saves, let's delve into advanced strategies that can elevate your search rank. These techniques are often overlooked by hosts, giving you a unique advantage.
Leveraging Advanced Strategies for Success
Advanced doesn't mean hard to implement; it means few hosts take advantage of these techniques. Airbnb search rank is about more than just having a great property; it's about how you present it to potential guests and the overall experience you provide. So, let's explore these unconventional tactics.
Section 3: Hosting Abilities vs. Search Rank
The Role of Hosting Abilities in Airbnb Search Rank
While hosting abilities, such as receiving 5-star reviews, play a crucial role in search rank, these advanced strategies focus on increasing your property's visibility in search results. The theory is simple: the more your listing appears in relevant search results, the more likely it is to get booked. And the more bookings you secure with positive reviews, the higher Airbnb ranks your property.
Section 4: Unconventional Ways to Improve Your Search Rank
Add All Home Safety Features
Safety is paramount for Airbnb guests, and it's equally important to Airbnb. By installing all available safety features in your listing, such as smoke detectors and carbon monoxide detectors, you not only ensure the well-being of your guests but also increase your search rank. In fact, having both smoke and carbon monoxide detectors is a requirement for a Business Travel Ready listing.
Embrace a More Flexible Cancellation Policy
Airbnb has been encouraging hosts to adopt flexible cancellation policies. By offering flexibility to your guests, you increase the likelihood of your listing appearing in search results, as Airbnb promotes such listings. It's a win-win situation—your guests have peace of mind, and you enhance your search rank.
Lower Your Minimum Stay Requirement
Reducing your minimum stay requirement can significantly expand your reach. If your minimum stay is three nights, you might miss out on guests searching for just one or two nights. Consider offering one-night minimum stays, but be prepared to scrutinize guest profiles to avoid potential issues.
Section 5: Pricing Strategies for Search Rank
Lower Your Pricing Strategically
While it may seem counterintuitive, lowering your prices can boost your search rank. Airbnb favors more economical listings, and even a small price decrease, like $10, can make a difference. For hosts with high nightly rates, lowering the rate by $15 or $20 can result in exponential growth in search results.
Uncover the Airbnb Pricing Hack
Connecting to a third-party pricing partner like PriceLabs can give you more visibility. PriceLabs can optimize your pricing strategy and keep your calendar competitive, ensuring your property appears in more search results.
Offer Discounts for Search Boost
Consider offering discounts to guests who book longer stays or well in advance. This strategy can attract more bookings and improve your search rank. Just remember to remove discounts during peak seasons to maximize your revenue.
Section 6: Language and Listing Enhancements
Speak More Than One Language
If you or someone in your household speaks another language, list it in your property's description. Guests can search for hosts who speak specific languages, giving you a search rank advantage. The more languages you offer, the broader your guest base becomes.
Add Places of Interest to Your Guidebook
Enhance your guidebook by adding popular tourist destinations and attractions near your property. These locations are searchable within Airbnb, increasing the chances of your listing appearing in relevant searches.
Turn Your Sofa into a Bed
Even if your sofa isn't a sleeper sofa, listing it as an additional bed can expand your search rank. Providing options for more guests can be appealing, but remember that more guests can lead to increased noise levels.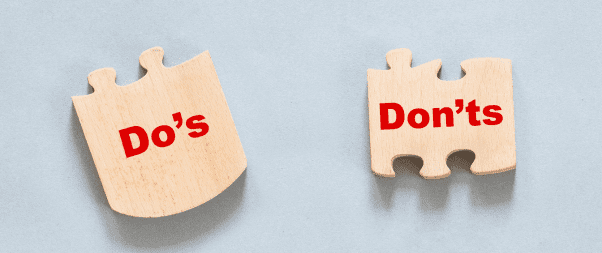 Section 7: Listing Amenities and Restrictions
Smoking Allowed vs. No Smoking Listings
Consider allowing smoking on your property if it's permitted in designated areas like patios or backyards. Many smokers prefer outdoor spaces, and accommodating them can broaden your guest base. However, clarify your smoking rules in your listing to set clear expectations.
Be Suitable for Events and Photoshoots
If possible, mark your listing as "Suitable for events." Some guests specifically search for spaces that can accommodate events or photoshoots. Additionally, you can charge more for commercial use of your property.
Allow Pets for a Broader Guest Base
Pet-friendly listings attract a broader range of guests. Many travelers prefer to bring their furry friends along. Just ensure that your property is pet-friendly and safe for pets.
Section 8: Guest Reviews and Managing Expectations
Setting Realistic Expectations with Guest Reviews
Managing guest expectations is vital to your listing's success. Be honest in your listing description and don't oversell. If guests have unrealistic expectations, they may leave negative reviews, impacting your search rank.
The Importance of Honest Negative Reviews
Negative reviews are essential as they provide insights into your property's drawbacks. Use them as an opportunity to address issues and improve your listing. Remember, potential guests often pay more attention to negative reviews.
Section 9: Final Thoughts
Tips for Hosts in Maximizing Airbnb Search Rank
In conclusion, mastering your Airbnb search rank involves a combination of traditional hosting excellence and innovative strategies.
By adopting these unconventional techniques, you can increase your listing's visibility, attract more bookings, and ultimately achieve Airbnb success.
Conclusion
In the competitive world of Airbnb hosting, standing out is essential. These 17 unconventional ways to boost your Airbnb search rank can give you the edge you need to succeed. Embrace these strategies, and you'll see your property rise to the top of search results, ensuring a steady stream of bookings and satisfied guests.
You may also like to read;