Irrespective of who does the cleaning, to maintain a certain standard of cleanliness, you need to have an Airbnb cleaning checklist to follow during each changeover.
You can get away with everything else but not cleanliness. It is the single most crucial factor which can make or break your Airbnb business.
You cleaning checking should include what needs to be wiped in each room, how the pillows should be set up, and the kitchen utensils and appliances to be cleaned. 
Setup Cleaning Team
Cleaning Plan
Linen Service
Regular Airbnb Cleaning Checks
Keep Cleaning Supplies Topped Up
Additional points to keep in mind
Optional rules to add
Whether you hire a professional vacation rental cleaning crew or do it yourself, cleanliness is one of the most important criteria that the Airbnb hosts are required to meet sky-high guest expectations Airbnb sets on the platform. 
Note: You can use Bark to find cleaners in your area easily. It also offers a great way to collaborate with cleaners if you use a few of them at the same time.
2. Airbnb Cleaning Checklist - Cleaning Plan
Broadly, cleaning should include these these essential services:
Airbnb cleaning checklist #1
For each turnover:
Change linen and make the beds
Clean and put away the dishes, toaster, kettle, stove and other utensils
Sweep and mop floors
Vacuum carpets and rugs
Clean toilets, bathtubs, and showers
Take out the trash
Wipe countertops, door handles, and light switches
Check for damages and report low inventory
Keep tabs on toiletries and supplies
Along with this, you should schedule periodic Airbnb cleaning at least once every year. It's best to keep the same cleaning team to do both regular and deep cleaning because they will already be familiar with your property and its unique requirements.
Airbnb Cleaning Checklist #2
Deep cleaning services can include:
Wiping baseboards
Cleaning under the oven and refrigerator
Shampooing carpets
Cleaning cabinets
Cleaning closet corners
Cleaning kitchen appliances
Cleaning fans and light bulbs
Cleaning windows and doors (includes external window washing)
Sofa, carpet and other upholstery cleanings
Cleaning walls
Animal waste removal
Mould removal
Cleaning surfaces above arms reach
Wash mattress protectors
It is best to sign a written contract with the cleaning team, clearly stating their responsibilities.
3. Airbnb Cleaning Checklist - Linen Service
During every changeover, dirty laundry has to go for washing, and a fresh one should come for the cleaners to set up. 
It is best if your cleaning team does laundry too, else check with a launderette nearby if they provide laundry services along with pickup and drop.
The cleaning and laundry team need to work very closely. Cleaning cannot finish without fresh laundry, and dirty laundry has to go at the same time a fresh one is delivered.
4. Regular Airbnb Cleaning Checklist
Whether you have contracted a cleaning company, or you do it yourself, periodic checks to look after specific aspects of cleaning in regular changeover is vital before the dust starts to accumulate in those hideous parts of your property.
The most common things to go over in this stage are:
Living Room:

Fan
Blinds
Windows
Display items
Bulbs or tube lights
Under the sofa cushions (sometimes a pin or a tissue paper finds its way between the cushions)
Electric appliances (t.v., heater, etc.)
Bedroom:

Fan
Blinds
Windows
Under the beds
Display items
Mattress protector
Bedside lamps
Electric appliances(air conditioner, heater, etc.)
Bathroom:

Counters and shelves
Faucets
Wash basin
Mirrors
Windows
Drains
Toilet
Bathtub
Floor (sometimes hard water leaves stubborn marks)
Water heater if you have
Kitchen:

Counters and shelves
Faucets
Sink
Towels
Mats
Microwave
Toaster
Dishwasher
Kitchen cloth
Refrigerator
Entryway:

Shelves
Table tops
Baseboards
Storage
Displays
Dining Room:

Table
Chairs
Bar
Baseboards
Windows 
5. Keep Cleaning Supplies Topped Up
Do a regular check on supplies and don't always rely on your cleaning team to tell you about a shortage, as you will be surprised how quickly some items get consumed. 
For my busiest properties, I ask my cleaners to purchase cleaning stuff they need and send me the original receipt. This keeps things simple and convenient for the cleaners and me and this is a crucial part to play along with keep Airbnb cleaning checklist.
Some items I recommend you should keep a tab on at least once every two months are:
Window cleaner
All-purpose cleaner
Foaming shower cleaner
Wood cleaner
Mop
Mopping liquid
Bucket
Broom
Duster
Paper towels
Vacuum bags
Scrubbing brush
Sponges
Laundry basket
Washing up liquid
Detergent
6. Airbnb Cleaning Checklist - Important Points
Whether you are going to use a professional cleaning agency or clean it yourself, keep the following key points in mind:
Do not buy substandard furnishings to avoid colour bleeds, shrinkage and pilling. They look very untidy and ragged.
Purchase three sets of towels, sheets, covers etc. One is always in use, and the other one goes for washing and third stays in reserve for contingency.
You do not need to clean every day. Cleaning is done at the start of each stay. If the guests want cleaning in between they should pay extra for that, and you can request additional servicing fee via 'request money' function in the menu.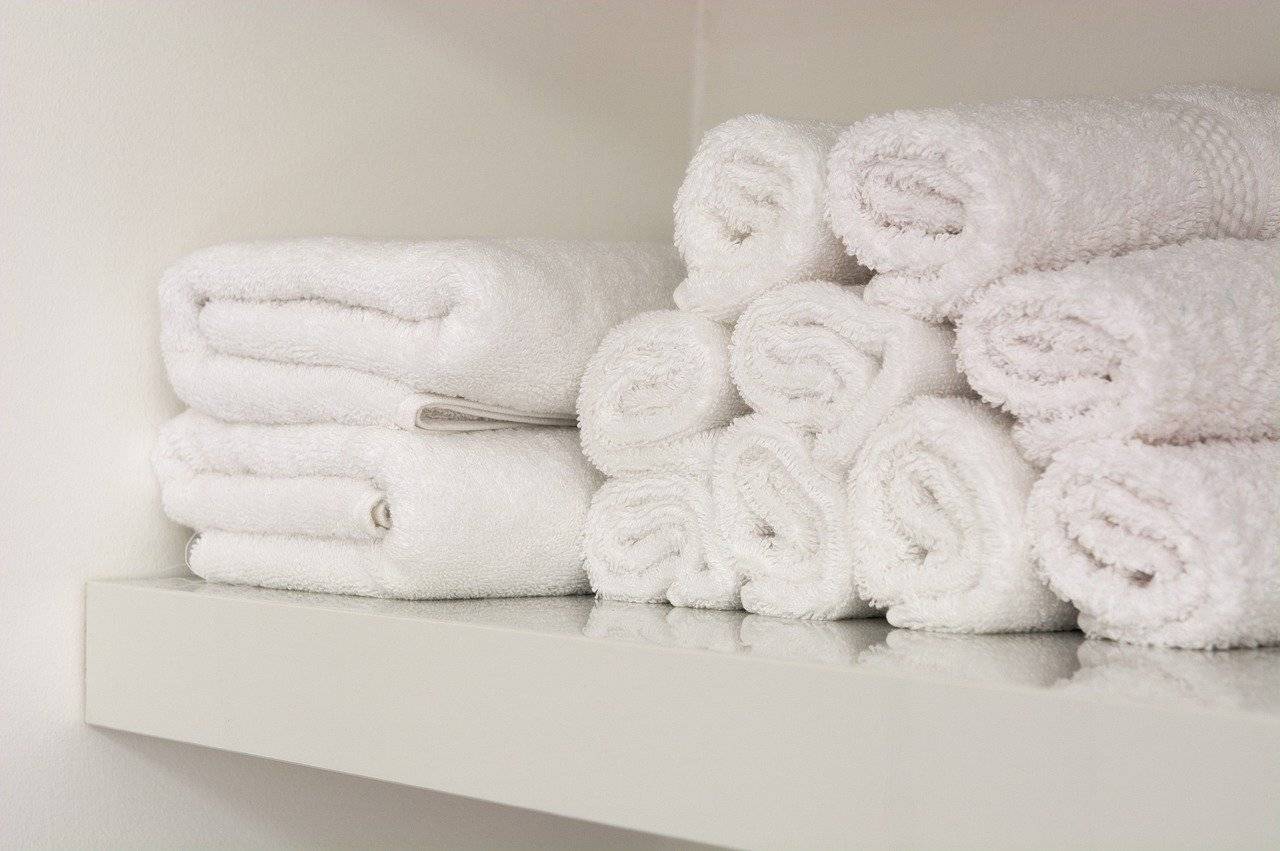 Preferably provide

white bed linen

and towels for two reasons:
It shows the property is professionally managed.

It is

easier to take stains off

from white fabric by bleaching it.
I have always provided white, cotton fabric (thread count >400) linen.

 
Always use right quality fabric – it will save you a lot of time and money in the long run.

 
Always keep a printed copy of your Airbnb cleaning checklist at an accessible location so your cleaners can refer to it easily when needed.
Keep cleaning supplies stocked in the property and

accessible to guests

when needed, but put a combination lock over the storage to prevent unauthorised use.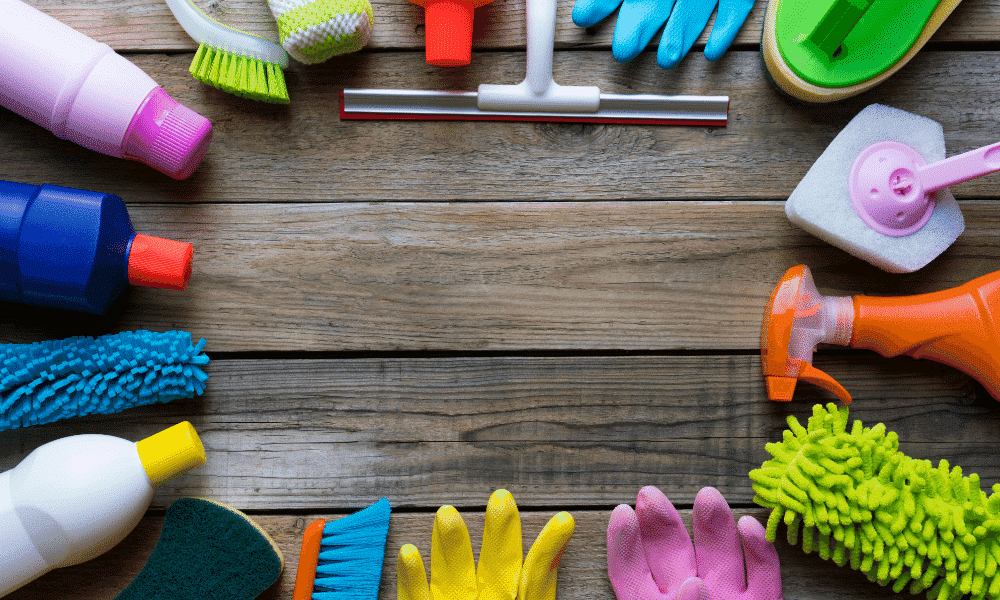 Keep reminding your cleaning team about the cleaning steps to follow.
Plan a monthly inspection if you can, to maintain excellent standards.
If you get a review comment about cleanliness, make sure you pass it on to the cleaners. 
If different providers do cleaning and laundry, make sure they work together well and communicate.
Make sure dirty/wet laundry is never left in the property overnight.
For late checkout requests, ask them to leave the luggage behind and let them come back and pick it up before the next guest arrives (i.e. check-in time).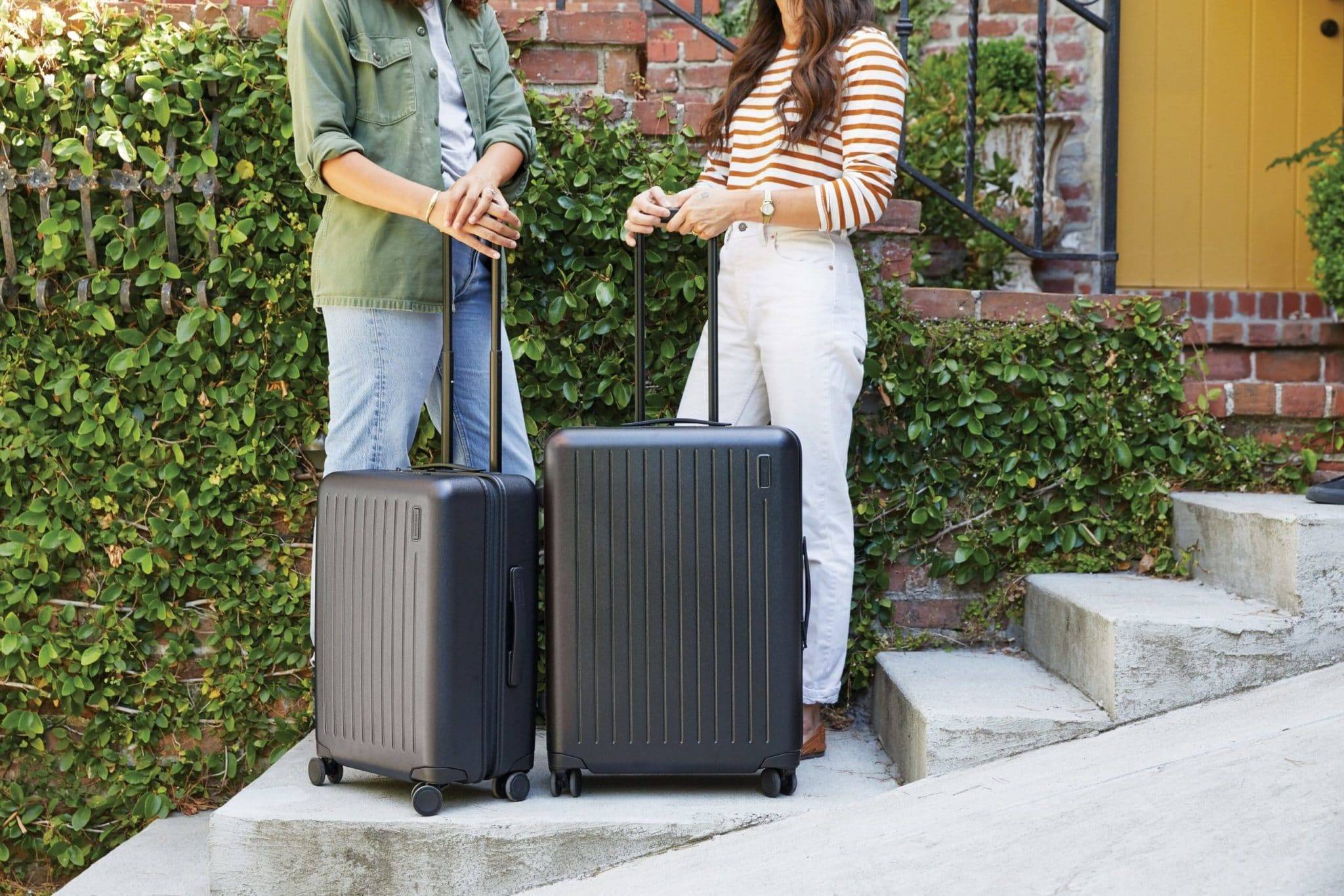 This will give you enough time to get the place cleaned up. Strictly ask the guests not to use the facilities in the property when they come back to pick up the luggage. They will try to use the toilet and grab a glass of water before they finally depart, so be aware.
NEVER 

let the previous guest check out late, and next guest checks in early on the same day and always give priority to the incoming guest. 
Though some hosts add the rule to 'do the dishes', it is an 

OUT-AND-OUT 'NO'

 for a guest on vacation. Instead, I prefer to add an Airbnb cleaning fee and get the job done.
7. Optional house rules to add
No eatables in the bedroom
This Airbnb house rule may save time as well as money, but if you provide a kitchen, this is something you can't avoid. It's preferable to ask for compensation if any stain occurs (again I will mention – white bed-linen, that can be bleached, is the safest option to use). 
No shoes inside the property
If you have delicate floor boards or a carpet you just cannot see going black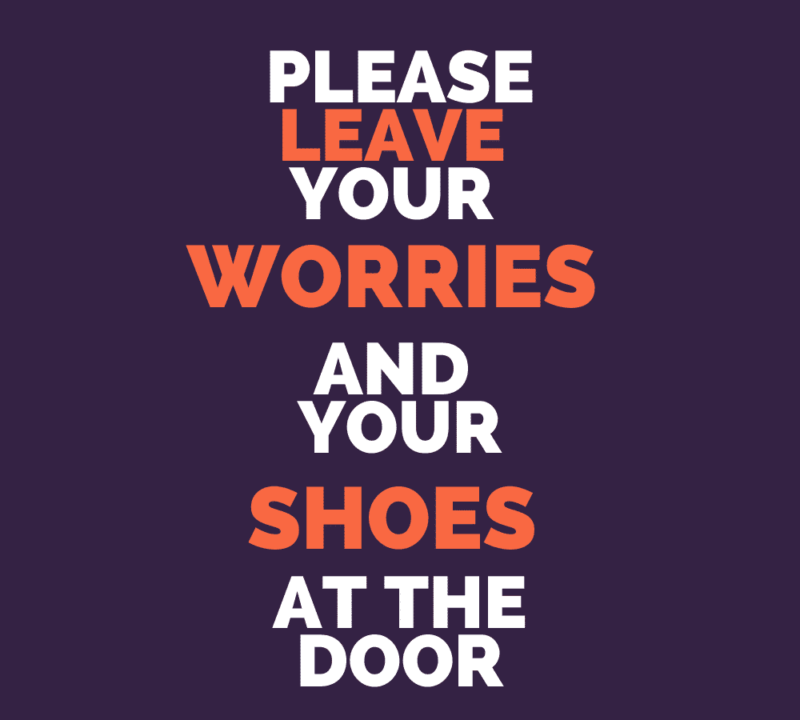 As a host, do your best every time a new guest arrives, instead of going slack after the first few stays and reviews.
There is no looking back if you provide consistent quality every time. Just keep reminding the team of your Airbnb cleaning checklist regularly.
Good luck and happy hosting :)