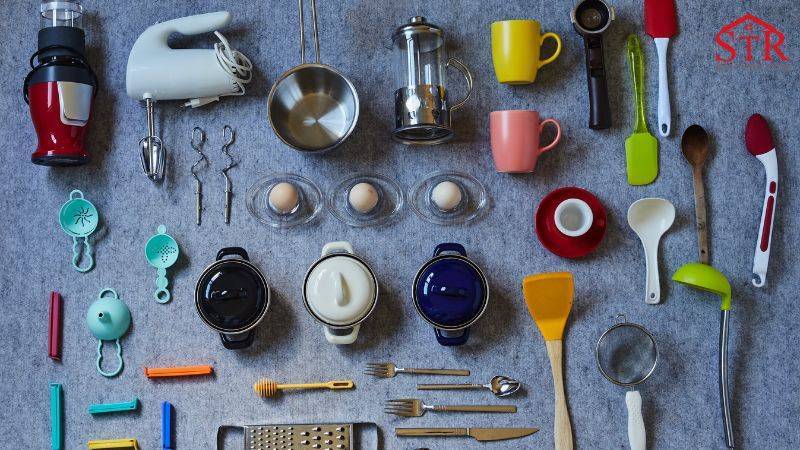 As an Airbnb Superhost, we understand that preparing your new short-term rental may seem overwhelming. Figuring out what to provide and determining your budget can be challenging.
However, with our experience, we've discovered the most effective items to satisfy both our needs and those of our guests. Offering a memorable experience doesn't require purchasing the priciest products.
Since it's unclear whether guests prefer dining out or cooking in, it's vital to equip your Airbnb with essential kitchen items. Here's a fail-safe checklist to outfit your short-term rental perfectly!
Kitchen Fundamentals:
Focus on sturdy, timeless kitchen necessities. We've experienced remarkable success with the following items:
8-Piece Glassware Set
These versatile glasses cater to your guests' diverse beverage preferences while offering exceptional durability, sparing you the concern of frequent replacements due to breakage.
100% Cotton Towels
It's advisable to provide a minimum of four kitchen towels for your guests' convenience, while maintaining a straightforward color scheme.
20 Piece Stainless Steel Flatware Set
Opt for a reasonably priced and classic flatware set, ensuring you have a spare set in your storage closet. As forks and spoons may occasionally disappear, having a backup set enables you to maintain a well-equipped kitchen for your guests.
Flatware Organizer
Make sure to purchase an organizer for your flatware!
Silicone Pot Holders
Potholders can be easily overlooked, but they're a must-have if your guests plan on cooking. We suggest opting for silicone potholders as they offer superior heat protection compared to the conventional cotton ones.
Pots and Pans
Obtain a set of pots, pans, and cooking utensils at a reasonable cost. Your guests will appreciate having the opportunity to prepare their meals!
Knife Set
Investing in a mid-range knife set is a wise choice. While you wouldn't want to overspend, it's important to avoid low-quality options as your guests may take notice.
Dinnerware
For your dinnerware, it is advisable to opt for a simple style and color scheme. Avoid using fragile or bulky plates and bowls. We have been using this set, which is both economical and functional, and it has served us well as an essential part of our kitchen.
Wine Glasses
After renting out our initial property, we discovered that numerous guests were inquiring about wine glasses. Consequently, we made it a standard provision in all our properties. We recommend the use of stemless, shatter-resistant glasses.
Wine Bottle Opener
Kindly share your thoughts in the comments section on the items that you believe are necessary for an Airbnb kitchen.