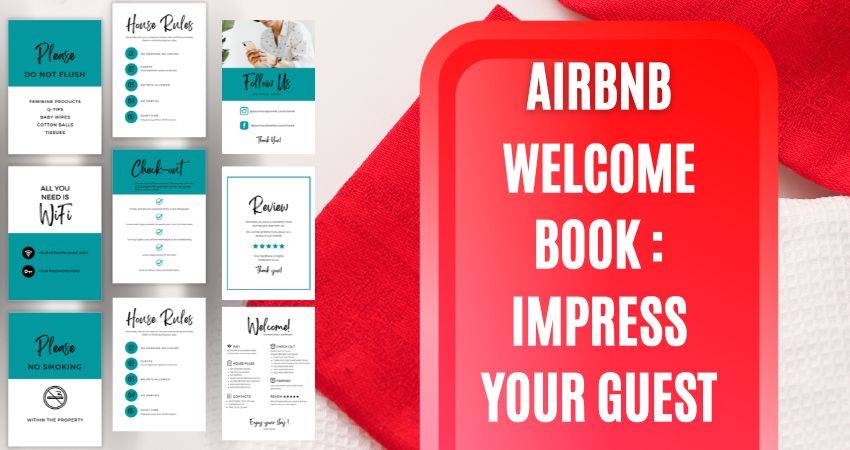 Crafting a thoughtfully designed welcome book that impress your guests and lets you greet your guests warmly, even in your absence.
This essential tool helps you establish a positive initial impression and equips your guests with valuable insights about your rental space, ensuring they have a delightful and memorable stay.
To create a welcoming atmosphere and facilitate a seamless, worry-free experience for your guests, consider including the following information in your welcome book.
Need for an Airbnb Welcome Book
The importance of a well-crafted welcome book cannot be overstated. It is an indispensable component of every listing, often serving as the initial point of contact between you and your guests, showcasing your commitment to their comfort and well-being.
Consider your Airbnb welcome book a valuable resource, guiding your guests on optimising their stay at your property and encouraging them to treat your home respectfully.
Your guests will undoubtedly appreciate your attentive hosting approach by providing essential information for navigating your space and sharing local recommendations for must-visit spots and activities.
Bear in mind that Airbnb guests expect a top-notch experience. They desire a sense of home away from home and highly value effective communication.
A comprehensive welcome book is just one aspect of meeting these expectations. Responding to their messages and promptly addressing their inquiries is equally essential.
Although being available to your guests around the clock can be demanding, utilizing communication automation tools such as Hospitable.com can help streamline interactions and ensure consistent, timely responses.
Contents for an Airbnb Welcome Book
Incorporating ample details in your welcome book can greatly enhance your guests' experience. Let's delve into the essential components to include in your guestbook to leave a lasting impression on your visitors.
Welcome Information:
Initiate your welcome book with a warm greeting, expressing your delight in hosting them. Include crucial information they need upon arrival, such as:
Your contact details and rental property address
Emergency services contact information
Front gate access code
Parking specifics
Wi-Fi password
Check-out instructions
Even if guests don't read the entire welcome book, having vital details upfront minimizes calls for assistance.
Pro tip: Adding a personal touch, such as a photo and brief introduction about your family, hobbies, pets, and hosting journey, fosters trust and rapport, potentially encouraging repeat bookings.
House Rules:
Reiterate your house rules from the Airbnb listing and pre-arrival message, ensuring easy access throughout their stay. This helps prevent issues, neighbor complaints, and property damage.
Appliance How-To Instructions:
Create a detailed troubleshooting section to address potential questions about appliances and electronics, including smart locks, thermostats, washer and dryer, TV remote, air conditioner, kitchen appliances, and Wi-Fi.
This saves time and ensures guest comfort.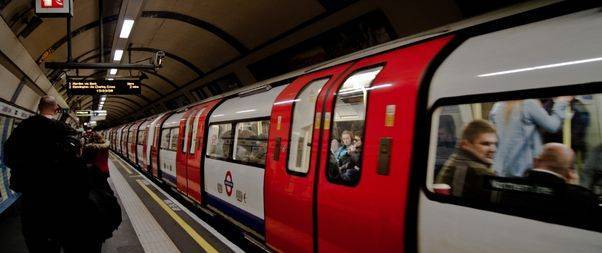 Local Transportation Information:
Provide transportation options, particularly for rentals outside city limits. Include bus and train schedules, taxi service contacts, local maps, and car rental information.
Local Attractions and Activities:
Offer recommendations for a genuine local experience, covering:
Tourist attractions (museums, parks, beaches, historical sites)
Shopping centers and grocery stores
Favorite restaurants and coffee shops
Fairs and festivals (farmers' markets, street fairs, annual events)
Nightlife (clubs, bars, casinos, breweries, live music)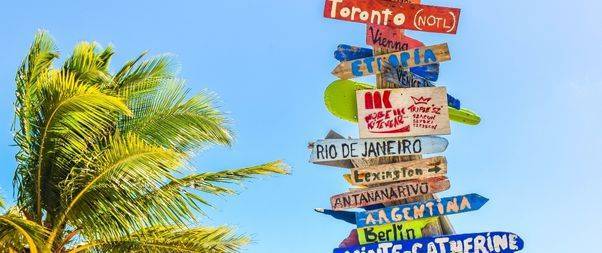 Pro tip: Create an engaging digital Airbnb guidebook featuring sightseeing, dining, unique shops, and outdoor experiences, complete with photos.
You can further enhance your welcome book with information on local weather, helpful phrases for international travelers, and a discount code for direct booking through your website.
Hospitable.com offers an easy way to create a vacation rental website and automate 90% of routine management tasks, even without coding expertise.
What Kinds of Alternatives Are There?
Crafting a basic welcome book on your computer, printing it, and binding it together is sufficient to start. Utilizing online templates can enhance the visual appeal of your book as well.
However, if you feel a printed welcome book is too rudimentary for modern times, consider creating an informative video covering essential details for your guests.
Upload the video to YouTube as an unlisted file, then share the link with guests who book your rental space.
Using Hospitable, you can easily automate the process of sending this link as a message to your guests, providing a contemporary and engaging approach to sharing important information.
Final Thought
Your welcome book should effectively address your guests' potential queries, reducing the need for them to contact you.
Strive to make it captivating and enjoyable to read, ultimately contributing to an unforgettable experience and garnering 5-star reviews for your property.
Enhancing the initial impression on your guests and making them feel valued can be achieved by creating a thoughtful welcome pack. To discover tips on crafting an impressive Airbnb welcome basket that wows your guests, explore our informative article on the topic.
You may also like:
Which is Better Airbnb or Vrbo
What is Vrbo? What does it stand for?
How does VRBO Work In 2023
Best Airbnb pricing tools
Planning Permission For Airbnb: How To Find Airbnb Restrictions In Your Area