Just noticed this really cool new functionality to edit Airbnb photos directly on the listing – pretty sure it wasn't there few weeks back. 
This edit option is available for each individual photo that's uploaded on your listing and allows you to do these possible adjustments:
Rotate
Crop
Adjust

Brightness
Contrast
Airbnb filter (which is a predefined optimal setting by Airbnb)
Edit Airbnb Photos
Step 1: go to your listing under your hosting profile and choose 'Edit' option in the photo section.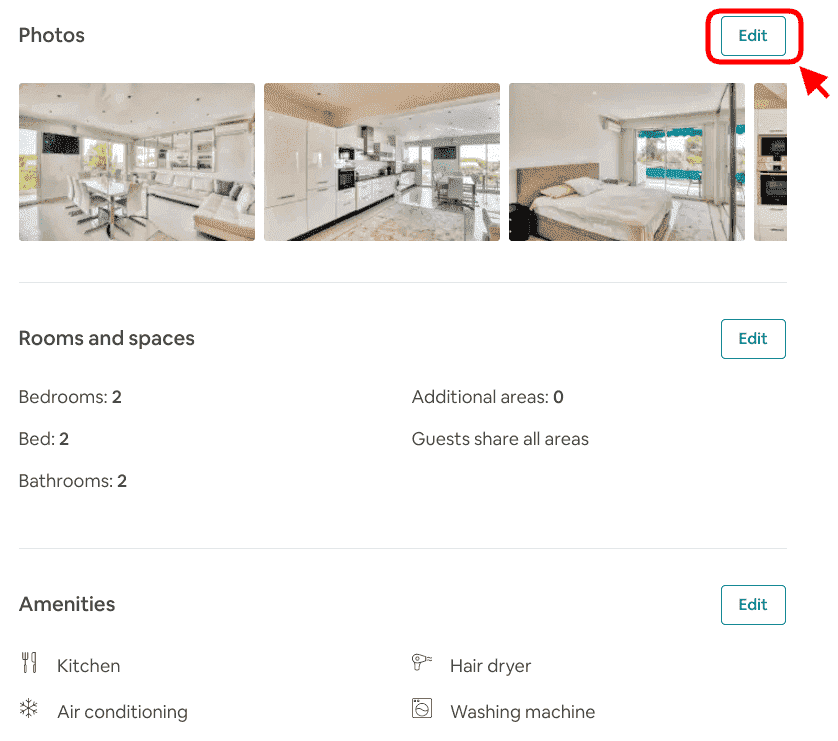 Step 2: Click on a photo which you wish to edit or enhance.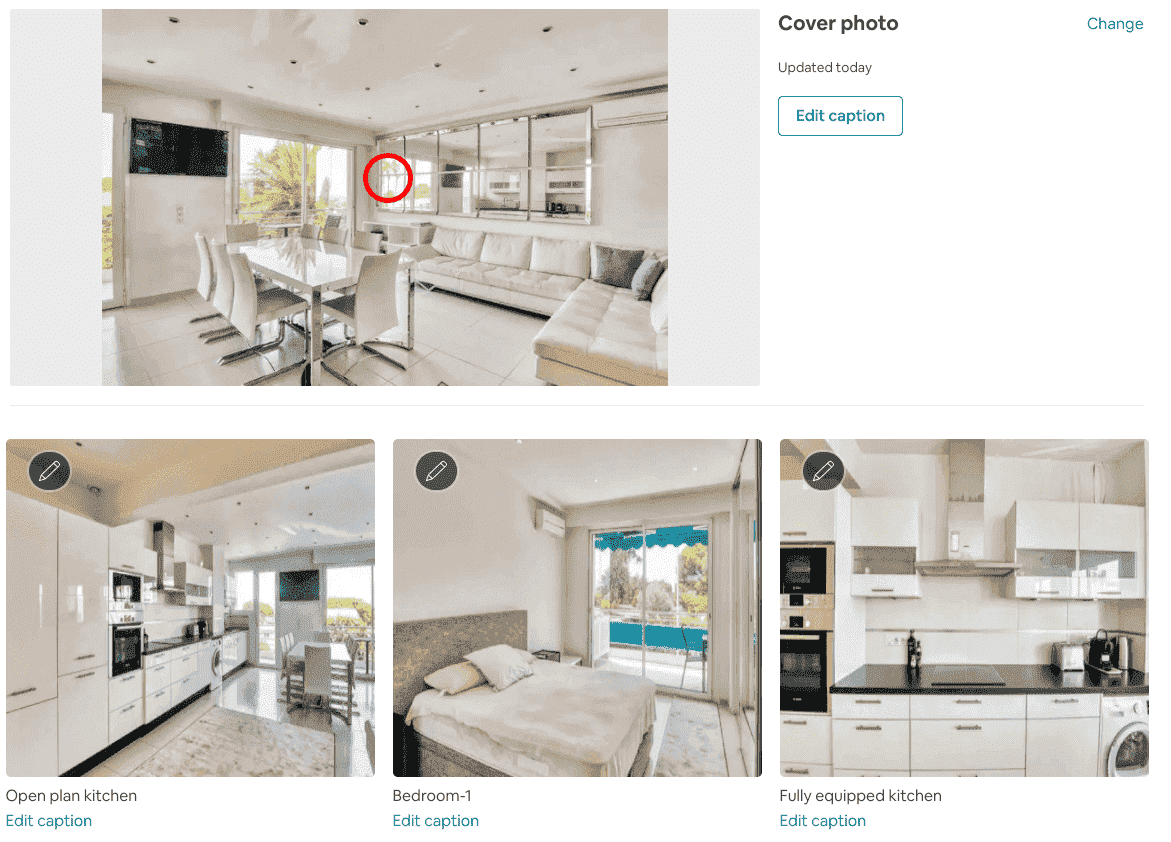 Step 3: Click on the 'Edit' pencil at the bottom right of the photo on next screen.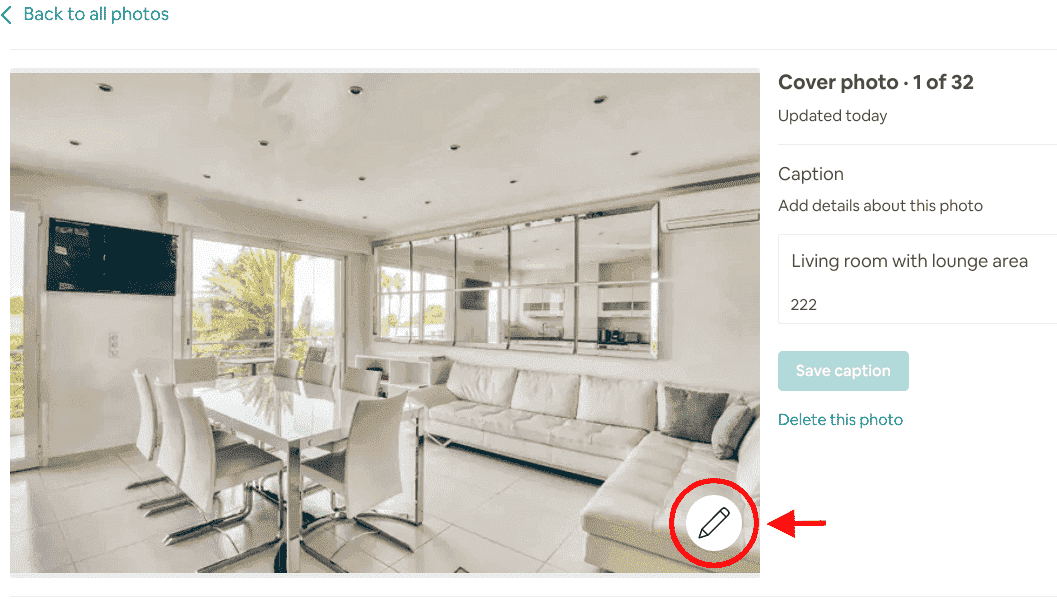 Step 4: At the bottom of next screen you will see the three options to edit or enhance your image.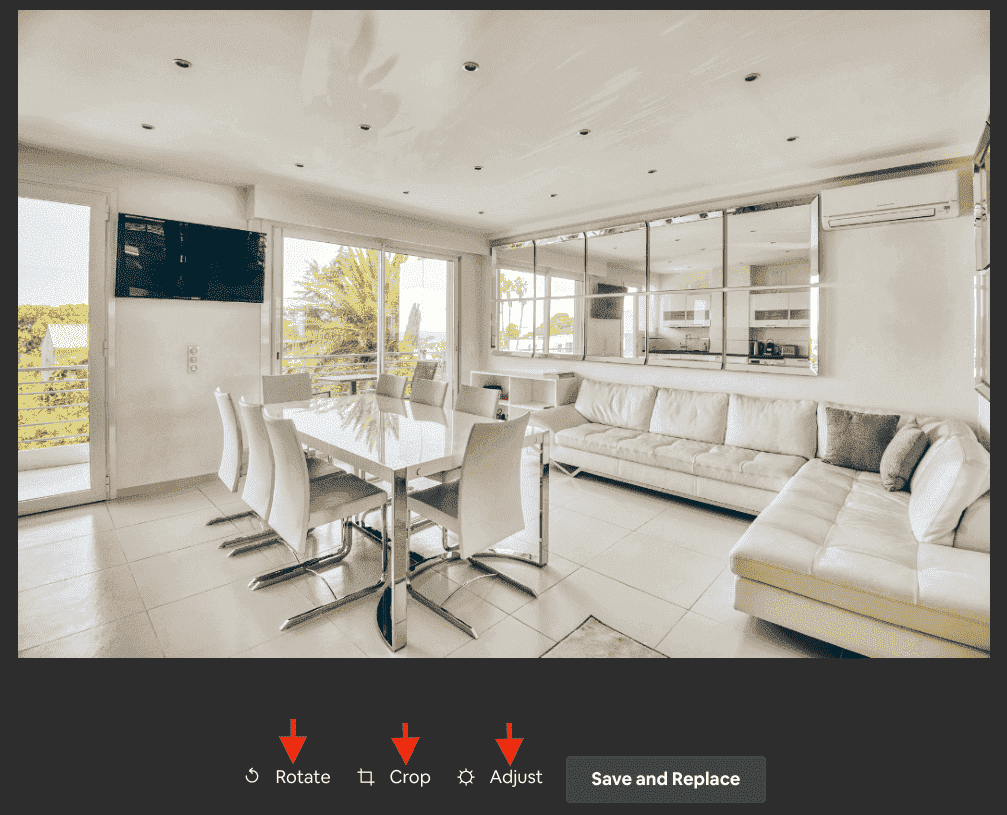 Step 5: Rotate and Crop options are pretty simple to deal with. 
Under 'Adjust' you get the other two options to adjust 'Brightness' and 'Contrast' along with the Airbnb filter option which I personally like as it adds a little warmth to the photos which I believe is a harmless thing to do.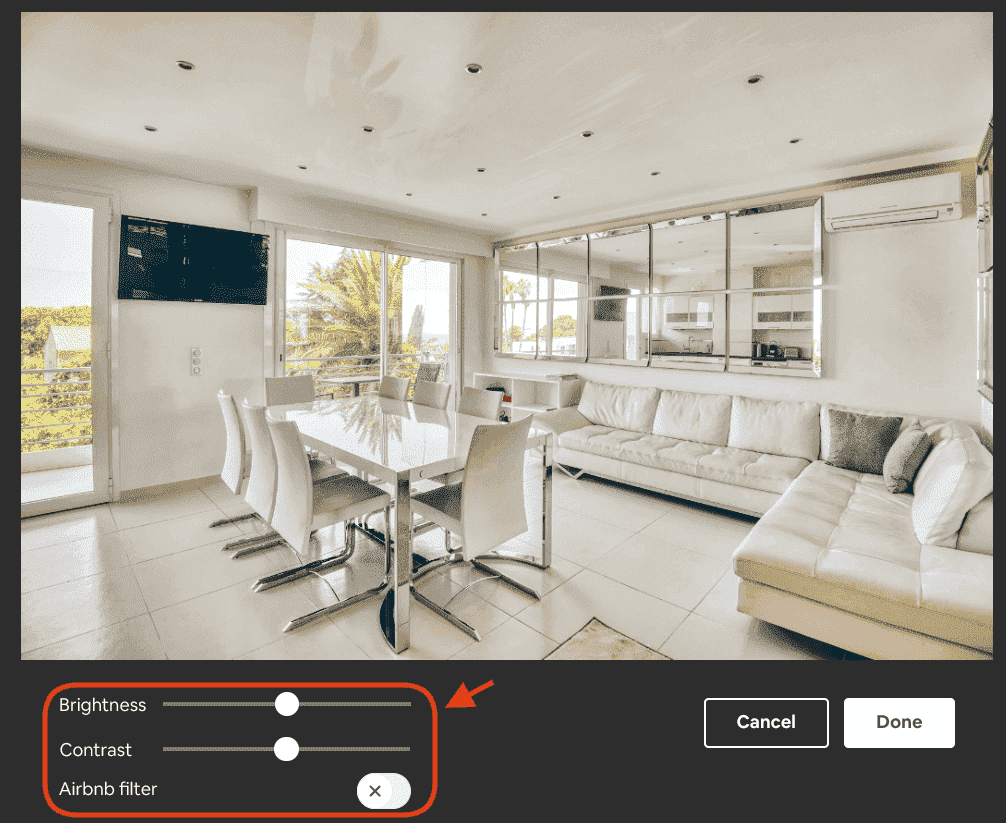 Don't forget to press 'Save & Replace' in the end and that should change your existing photo with the new edited one, happy editing :)
I believe this is a cool way to edit Airbnb photos without the hassle of looking for the original photos and editing them on a fancy photo editing software.
Side note: If you are an existing host and planning to start hosting, you should always keep the ways to contact Airbnb handy.