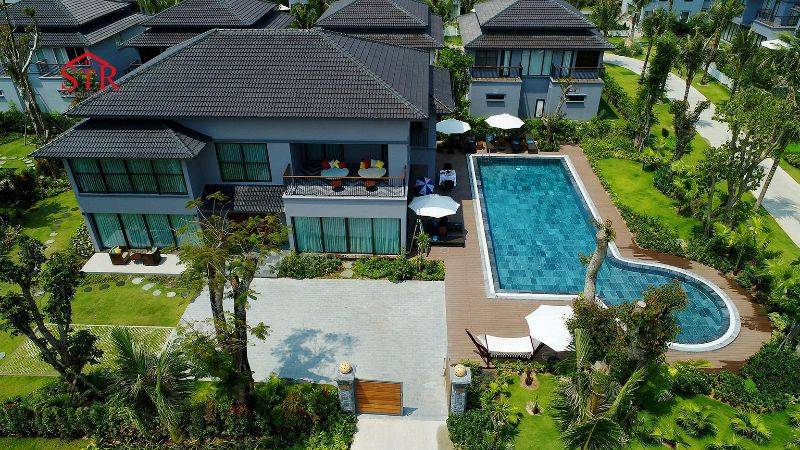 From humble beginnings as an air mattress rental service, Airbnb has grown into one of the largest online travel platforms, catering to diverse budgets and travel requirements. 
Now, homeowners with luxurious properties in sought-after destinations have the opportunity to tap into the affluent traveler market through the Airbnb Luxe program. 
Discover how you can leverage this platform to showcase your high-end property and cater to discerning guests seeking exceptional experiences.
Unlocking Airbnb Luxe: Qualification and Getting Started
With over 6 million listings worldwide, Airbnb offers a wide range of accommodations, including entire apartments, family homes, private rooms, unique tiny houses, cozy cottages, RVs, opulent mansions, glamorous glamping facilities, and even enchanting castles.
However, regardless of the type of accommodation you provide, your success as a host hinges on your commitment to ensuring an enjoyable stay for your guests. This entails assuming numerous responsibilities and managing routine tasks, prompting many hosts to turn to vacation rental software like Hospitable for operational efficiency.
Introducing Airbnb Luxe: Elevating Luxury Travel Experiences
Airbnb Luxe represents a distinct category within the Airbnb platform, offering guests the opportunity to indulge in lavish accommodations and tailor-made experiences. This concept, known as "bespoke travel," was introduced in 2019, following Airbnb's acquisition of Luxury Retreats, a renowned provider of high-end rentals.
Unveiling an exquisite collection of properties that surpass traditional vacation rentals, Airbnb Luxe presents a handpicked selection of the world's most extraordinary dwellings. 
These meticulously vetted luxury rentals exude opulence, boasting 5-star amenities, impeccable service, and utmost privacy. Managed by Luxury Retreats, these properties epitomize unrivaled excellence.
Yet, Airbnb Luxe extends beyond the realm of exceptional homes and prestigious locations. Each property offers a dedicated trip designer, an invaluable inclusion regardless of the nightly rate. 
These trip designers are available 24/7 and collaborate closely with guests, crafting tailor-made experiences that align with their unique preferences and desires.
Qualifying for Airbnb Luxe: A Step-by-Step Guide
If you own a luxury property and wish to apply for Airbnb Luxe, the process is straightforward. Begin by filling out the application form available at airbnb.com/luxury. Following this, an Airbnb Luxe representative will reach out to you to arrange an onboarding walkthrough conducted by a local Airbnb Home Consultant.
During the walkthrough, the Home Consultant will meticulously review your property, adhering to a comprehensive checklist. They will assess the functionality of amenities, ensure the property is in excellent condition and ready to accommodate guests. 
Utilizing a mobile app, the consultant will document their findings, capturing notes and photographs of the entire property, including furnishings, kitchen amenities, appliances, and more. 
The insights gained from this visit will play a crucial role in Airbnb's decision to include your listing and accurately portray your property.
To meet the qualifications for Airbnb Luxe, your property must successfully pass a rigorous inspection encompassing over 300 criteria, satisfying standards related to interior design and functionality. 
Additionally, Luxe homes are evaluated based on their unique features, location, surroundings, and available services such as private chef, childcare, butler, driver, housekeeping, in-house massage therapist, and more.
Within two business days following the onboarding walkthrough, you will receive feedback via email. If any issues are identified, it is essential to confirm your commitment to resolving them before progressing to the next stage of the onboarding process.
The Luxe team collaborates with you to create Airbnb luxury listings that align with their internal formatting, ensuring a consistent user experience for travelers browsing the platform. 
Using the onboarding walkthrough report, professional photos of your rental property, and information from your listing's website, the team will generate a draft listing on your behalf.
This step typically takes three business days, after which the draft listing undergoes internal quality assurance. Subsequently, the draft will be shared with you for review, and specific requirements must be fulfilled before the listing can go live and begin receiving bookings. 
These requirements may include providing information about tax rates and permits, as well as confirming the presence of smoke and carbon monoxide detectors in your property.
Once you have approved the listing and completed the necessary requirements, the Airbnb Luxe team will activate your listing and notify you via email. Your property will then be ready to accept reservations, opening doors to the world of Airbnb Luxe.
Managing Your Luxe Listing: Best Practices and Communication
As a Luxe host, you have the flexibility to update various details of your listing, including location, check-in and check-out instructions, house rules, house manual, and cancellation policies. Additionally, you can configure parameters for guest bookings. 
However, for modifications to listing details such as title, description, photos, services, amenities, or points of interest, it is necessary to contact the Luxe team for assistance.
Guests have the option to directly book your Luxe property or utilize the Assisted Booking feature with the support of a trip designer. The management of your reservations will depend on whether you have enabled Instant Book or have chosen the Request to Book option in your booking settings.
When a guest or a trip designer on their behalf submits a booking request for your Airbnb luxury rental, you will receive an email notification. If it is a guest-initiated request, you will have 24 hours to accept or decline before the request expires. In the case of a request made with the assistance of a trip designer, you will have 72 hours to respond.
Until you accept or decline the pending request, the booking dates will be automatically blocked on your calendar. If you have enabled Instant Book, guests and trip designers can make bookings without prior communication. For Instant Book reservations, a trip designer will be assigned within 24 hours.
Luxe trip designers play a vital role in delivering exceptional trip-planning services to guests, and your cooperation is crucial in ensuring a unique and memorable stay. Communication with both guests and trip designers should take place via the 3-way messaging feature in the Airbnb inbox throughout different stages of a guest's trip.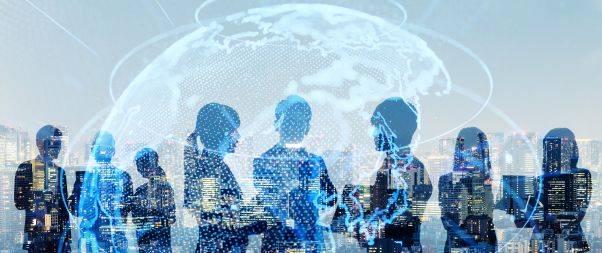 To uphold best practices as a Luxe host, it is advised to:
Respond promptly to trip designers and address any queries they may have in the chat.


Proactively engage with guests before their arrival to facilitate a seamless check-in process.


Maintain an active conversation with guests during their stay, being readily available and responsive in case of emergencies or any concerns.


When uncertain or dealing with sensitive situations within the 3-way messaging thread, reach out directly to trip designers via email for further clarification or discussion.
By adhering to these best practices and maintaining open lines of communication, you can optimize the Luxe hosting experience and ensure a high level of guest satisfaction.
Unveiling Extraordinary Airbnb Luxury Rentals
Airbnb Luxe presents an exclusive collection of remarkable properties that offer unrivaled experiences, complemented by dedicated trip designers who curate personalized stays. 
These Airbnb luxury rentals are renowned for their distinctiveness and are situated in prestigious neighborhoods within bustling cities or in remote, picturesque locations that showcase breathtaking views.
Elevate Your Airbnb Experience: Must-Have Luxury Items to Impress Guests
Achieving Airbnb Luxe status may be challenging, as only the finest properties are selected. However, if you aspire to take your vacation rental to new heights, incorporating high-end amenities and luxury items can make a significant difference. 
These additions will distinguish your Airbnb property from others, offering guests enhanced convenience and comfort while leaving a lasting impression. Consider investing in the following luxurious items:
Plush towels, high thread count sheets, and memory foam pillows.


A range of premium personal care products, including makeup remover, skincare essentials, shower gel, soap, body lotion, shampoo, hair conditioner, moisturizer, and shaving cream.


Air conditioning to ensure optimal comfort during hot seasons.


A pod coffee machine for a touch of sophistication and convenience.


An ice maker to provide guests with refreshing beverages.


An outdoor gas fire pit or indoor fireplace, adding warmth and ambiance to the space.


A home gym for fitness enthusiasts who wish to maintain their routine while traveling.


An outdoor hot tub or swimming pool, offering a luxurious and relaxing retreat.
By incorporating these luxurious amenities, you can impress your guests and create a pampered and exclusive experience. Even if your property does not meet the Airbnb Luxe criteria, investing in these upscale Airbnb amenities will undoubtedly contribute to consistently earning 5-star reviews and attracting more bookings.
You may also like:
Top 5 Guest-Favorite Items to Offer for Sale in Your Airbnb
Enhanced Solutions for Automated Messages in VRBO: Built-in Features and Superior Alternatives