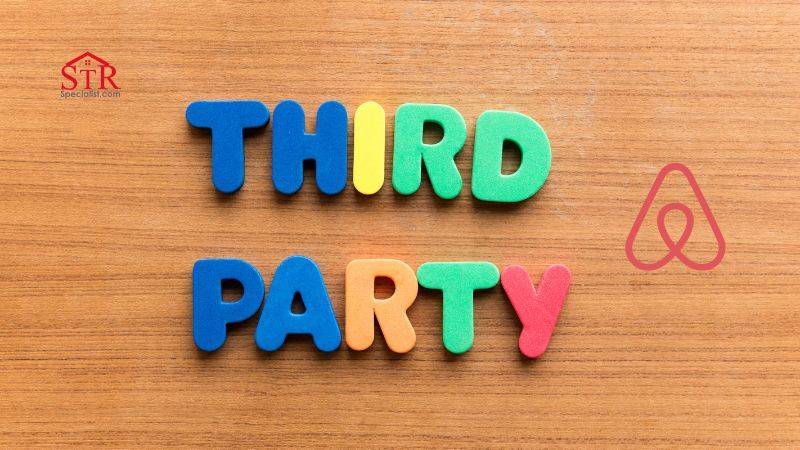 One common mistake that both hosts and guests often overlook on Airbnb is the issue of third-party bookings. As an experienced Airbnb host, I have witnessed this scenario time and time again, and it's crucial to grasp the potential consequences. So, let's delve into the question: Does Airbnb allow third-party bookings?
The answer is no, Airbnb does not permit third-party bookings. Their policy explicitly states that the individual who made the reservation must be the one staying at the property. 
It's important to note that third-party bookings are not covered by Airbnb's insurance policy, adding an additional layer of risk.
To shed more light on this matter, I have dedicated this article to provide a detailed explanation. It is essential for both hosts and guests to familiarize themselves with these guidelines. However, there are certain exceptions or "loopholes" that I will elaborate on below.
Understanding Airbnb Third-Party Bookings
Curious about what constitutes a third-party booking on Airbnb and whether or not they are allowed? Let's delve into a common scenario that frequently arises with third-party bookings on Airbnb.
Imagine this: Your daughter is attending an event in a nearby city and has never used Airbnb before. You kindly offer to book an apartment for her and her partner using your own Airbnb account. 
At first glance, this may seem innocent enough. However, the implications become apparent when the host reviews the booking details.
Hosts typically assess potential guests based on their Airbnb profiles and reviews. In this case, the host would expect a mature woman with an impeccable track record to arrive. Imagine their surprise when a teenager and their partner show up instead. It's easy to understand why the host might feel misled.
Moreover, if the daughter were to cause any damage to the apartment, Airbnb's insurance would not cover her. This is because she did not personally agree to Airbnb's terms and conditions during the booking process. 
For a more comprehensive discussion on this topic, I recommend reading my article on whether Airbnb is covered by travel insurance.
It becomes evident that third-party bookings pose risks for both hosts and guests alike.
Is Third-Party Booking Permitted on Airbnb?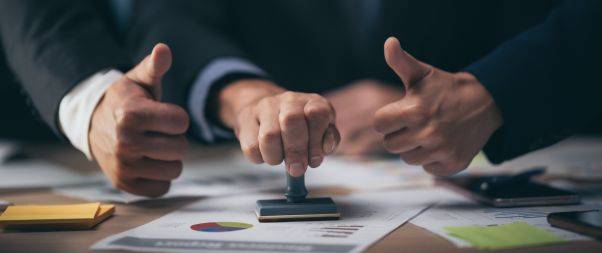 In regards to third-party bookings, Airbnb does not allow them. Airbnb emphasizes the importance of transparency and trust within their platform, which means the person who made the booking must be the one staying at the property.
According to Airbnb's official policy, reservations made for personal travel should be booked by the individual who intends to stay at the listing. This policy ensures that hosts can rely on the information provided on a guest's profile page to determine if they are a suitable fit for their property.
In summary, Airbnb's stance on third-party bookings is clear: the person making the reservation must be the one who will be occupying the accommodation.
Exploring Alternatives for Third-Party Bookings
If you find yourself in a situation where you need to accommodate someone without an Airbnb account, or if someone else has made the booking for you, or even if your employer has arranged an apartment for your stay, here are some alternatives to consider as a host:
1. Cancel the Booking Penalty-Free:
If you discover that your guest has made a booking on behalf of someone else, you can contact Airbnb and request the cancellation of the reservation. The cancellation can be done without incurring any fees or negative impact on your Superhost status.
In the event that the individuals who made the booking are not the ones staying at your property, you have the option to discuss the situation with your guest. One possible solution is to ask unregistered guests to create their own Airbnb account and book the accommodation using their own credentials.
Keep in mind that the person who initially made the booking may face a cancellation fee. However, this is a preferable outcome compared to hosting an uninsured guest, which could potentially result in greater costs and risks.
3. Request ID Verification and Signed Form:
If you decide to proceed with the booking for any particular reason, it is advisable to take precautionary measures. These precautions may include requesting a copy of the ID or passport from the guests, having them sign a waiver form, or engaging in written communication through the Airbnb app where the third party acknowledges and accepts all associated risks.
It's important to note that allowing third-party bookings always carries inherent risks. Airbnb evaluates such bookings on a case-by-case basis, and their acceptance or scrutiny will depend on the specific circumstances involved.
Finding Solutions for Guests in Third Party Booking Situations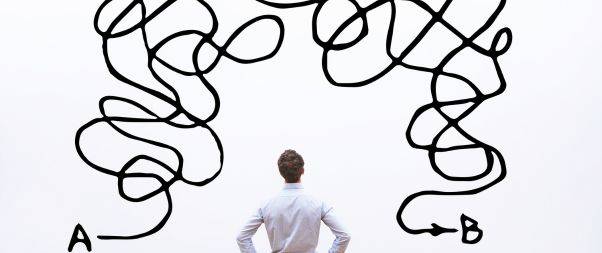 If you're a guest facing the need for a third-party booking on Airbnb, don't worry – there are workarounds available. Consider the following ideas:
1. Create Your Own Account and Get a Free Credit:
Take advantage of Airbnb's referral program. If a friend refers you to Airbnb, you can receive a credit towards your first stay. If you don't know anyone with an Airbnb account, there are special referral codes available. You can also explore my guide on Airbnb's first booking coupon code for more information on this subject.
2. Transfer Third-Party Booking to Another Account:
If you've already made a booking for a friend and realize that it's not allowed, there are options to rectify the situation. Contact Airbnb and explain the circumstances. 
While success may vary depending on the customer service representative, Airbnb may allow you to transfer the booking to your friend's account without incurring any fees. 
Have your friend create an Airbnb account (using your referral credit, if applicable), and request to change the booking to their account. Communicate with the host, explaining the situation and your intention to transfer the booking. 
Ideally, obtain written confirmation through the Airbnb app. Your next step is to contact customer service and request the necessary changes.
3. Sign Up with Airbnb for Work:
Consider utilizing Airbnb's Work Collection feature. This feature is specifically designed for work-related trips and takes third-party bookings into account. If you are a company, regardless of size, and have employees who require accommodation during their travels, explore Airbnb for Work. It serves as an ideal workaround for third-party bookings on Airbnb.
By exploring these alternatives, you can navigate the complexities of third-party bookings and find suitable solutions as a guest on Airbnb.
Let's explore how Airbnb for Work functions and the process of adding guests to your Airbnb reservation.
What is Airbnb for Work?
Airbnb for Work is an innovative solution by Airbnb that simplifies the process of booking travel for employees. It addresses the need for third-party bookings and offers a seamless experience for employers.
Signing up for Airbnb for Work is free, and upon registration, you gain access to the Airbnb for Work dashboard, which is divided into four sections:
1. Trips:
This section provides an overview of all the trips you have booked, displaying the status of your employees' trips—whether they are confirmed, active, or completed.
2. Reporting:
The reporting tab allows you to track your spending, average daily rates, and the number of nights booked. Additionally, you can export CSV reports for easy accounting purposes.
Here, you can view your invoices for all your bookings, with the option to sort them by individual employee or employee group.
4. People:
In this section, you can manage your employee accounts, including adding new staff members and editing existing employee details.
How to Book with Airbnb for Work: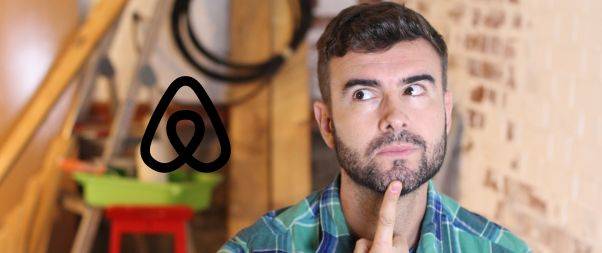 A convenient feature of Airbnb for Work is the Work Trip filter, which enables you to search for accommodations that suit your employees' needs. 
This filter will display work-ready properties that meet Airbnb for Work criteria, including having at least one business review, a rating from business guests of 4.8 stars or above, and an overall review rating of 4.7 stars or above. The property must also have smoke and carbon monoxide alarms installed.
Once you find a suitable property, you can make a booking and add your employee to the reservation. The employee will then be able to view the booking, access check-in details, and communicate directly with the host.
Adding Guests to Your Airbnb Reservation:
Adding guests to your reservation is a straightforward process. Follow these steps:
Amend Your Airbnb Reservation:
Go to your trips section and select the reservation you want to add guests to.


Click on the small photo of the listing to access your reservation details.


Click on "Manage," which is located next to "Who's coming."


Enter the guests' full names and email addresses, and click "Invite" to send the invitation.
If you initially booked for a certain number of guests but want to add more, you will need to modify the reservation. Click on "Edit guests" and adjust the guest count accordingly.
Note that some hosts may charge additional fees for adding extra guests. If applicable, the new total amount will be displayed once you add the extra guests. Proceed by clicking "Continue" and accepting the changes. Airbnb will automatically update your third-party booking accordingly.
To add an extra guest, return to the trips page and follow the same steps as mentioned above.
It's important to keep in mind that paying for someone else's Airbnb reservation or making third-party bookings, is generally not allowed according to Airbnb's policies. 
However, Airbnb for Work offers a suitable solution for employers to manage travel bookings for their employees.
Can I Pay for Someone Else's Airbnb Stay?
Unfortunately, Airbnb does not allow you to pay for someone else's stay as a gift or make third-party bookings on their behalf. However, there is a workaround available. You can purchase Airbnb gift vouchers that can be redeemed by your friends or family members to cover their stay. 
This allows you to contribute towards their accommodation without making the booking directly. Additionally, if they don't have an Airbnb account, you can share your referral code with them, which will provide them with extra funds to spend and give you a credit in return.
Can You Have Guests in Airbnb?
The ability to have guests or invite friends over to your Airbnb property depends on the specific rules set by the host. When booking an Airbnb, you will typically come across a list of house rules that must be followed. 
One common rule is that only registered guests are allowed on the property. This rule exists because Airbnb's insurance coverage extends only to registered guests. If you plan on having friends or hosting a gathering during your stay, it is important to communicate with your host and seek their permission before making the booking. 
While most hosts may allow it, some may have stricter rules and expect guests to comply with them.
Summary of Third-Party Bookings
Understanding the importance of not accepting third-party bookings is crucial for Airbnb hosts. Similarly, guests should be aware of the risks associated with careless booking practices. 
Airbnb's policy clearly states that third-party bookings are not permitted, and if something goes wrong during the stay, Airbnb's insurance coverage will not apply. Therefore, it is wise to avoid taking unnecessary risks.
If you accidentally make a third-party booking, Airbnb is generally willing to assist you in amending the reservation. Another option to consider is utilizing the Airbnb for Work collection, which specifically allows for third-party bookings and is ideal for work-related travel.
You may also like:
Is Airbnb a Secure Accommodation Option?
Exploring Airbnb Luxe: A Guide for Hosts on Providing Luxury Accommodations