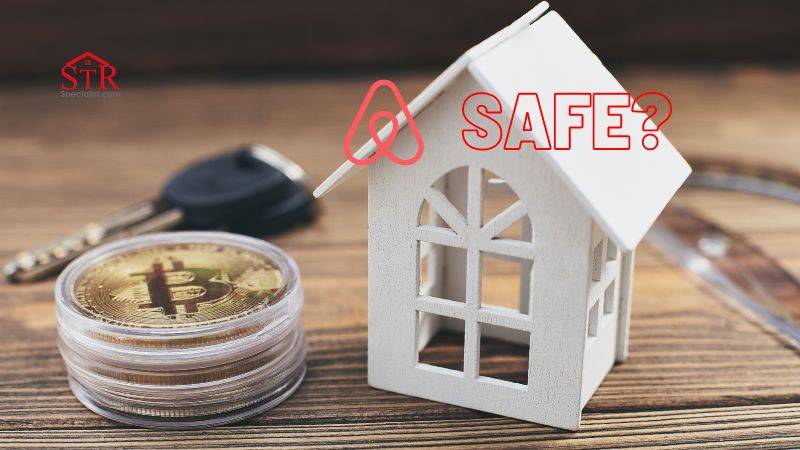 Discover the truth about Airbnb's safety measures in this comprehensive guide. Get all the answers to your burning questions and learn how to enhance your safety while booking with Airbnb.
With 15 actionable tips and insights from personal experiences, this article is your go-to resource for ensuring a secure and worry-free stay. Bid farewell to uncertainties and embark on your Airbnb adventures with confidence.
Exploring the Safety of Airbnb Accommodations
Curious about the safety of staying in an Airbnb? Rest assured, your safety is of utmost importance to Airbnb. To gain a better understanding of their safety protocols, we recommend visiting the Airbnb safety process page. Here, you'll discover the comprehensive measures taken to ensure the safety and well-being of guests during their stays.
Ensuring Safety on Airbnb: 15 Essential Tips
Are you concerned about the safety of using Airbnb? Fear not! In this article, we present 15 compelling reasons why Airbnb is a secure platform for your accommodation needs. 
Stay informed and discover valuable tips to maximize your safety while using Airbnb. Embrace worry-free travel with confidence and peace of mind.
1. Harnessing the Power of Reviews and Ratings on Airbnb for Safety
When it comes to ensuring your safety on Airbnb, there's one golden rule: always check the reviews. Just as I do, you should never book an Airbnb without thoroughly examining the reviews first. Let me guide you through the process.
First and foremost, focus on the average ratings and total number of stays hosted by the host. Look for hosts who have hosted a significant number of stays (ideally over 50) and maintain an average rating of 4.8 stars or higher.
Imagine discovering a listing with an impressive average rating of 4.95 stars and 130 hosted stays. It's highly likely that staying in this Airbnb will be a safe experience, wouldn't you agree?
Once you find a listing that catches your attention, it's time to dive into the guest reviews. Reviews provide invaluable insights. Guests often share their experiences, including any negative aspects they encountered.
By carefully reading reviews, you may uncover recurring patterns. Guests might mention unsafe stairs leading to the Airbnb or express concerns about the neighborhood's safety. These red flags will become evident.
Moreover, guests are quick to expose any unsafe Airbnb hosts. If a host consistently receives negative reviews, Airbnb takes action and removes their listing. This is precisely why the review system plays a crucial role in maintaining safety standards.
2. Utilize the Airbnb Review Filter: Unveiling Hidden Insights
Let's continue our exploration of Airbnb reviews by delving into the remarkable tool that deserves its own spotlight: the Airbnb review filter.
Did you know that Airbnb offers a convenient review filter that allows you to search for specific keywords? This feature proves invaluable in identifying reviews with particular keywords and unveiling patterns, as discussed in the previous section.
Furthermore, the review filter provides a detailed breakdown of the average star ratings across six categories: location, communication, check-in, cleanliness, accuracy, and value. Examining these category ratings can swiftly highlight any potential red flags indicating an unsafe Airbnb.
Clearly, this review filter is a powerful tool at your disposal! Consider searching for keywords like "safe," "unsafe," "bad," "dirty," and others that can assist you in determining whether an Airbnb may not be safe to stay in.
The category ratings themselves also reveal a compelling story. When faced with low cleanliness and accuracy ratings, it becomes crucial to question the trustworthiness of the host.
3. Unlocking Insights through Airbnb Host Profiles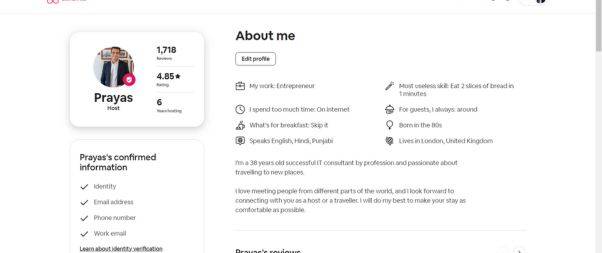 Another valuable tip to ensure your safety is to thoroughly read Airbnb host profiles. Host profiles can provide valuable information that helps you make an informed decision.
First and foremost, attentive hosts will invest time in crafting detailed descriptions about themselves in their profiles. A well-developed profile signifies a commitment to being a responsible Airbnb host.
Secondly, it's prudent to review the identification credentials that hosts provide to Airbnb. Expect a host to have a government ID, phone number, and email listed as a minimum requirement.
Lastly, take advantage of the opportunity to read all the host's reviews on their profile page. This includes reviews from their experiences as both a host and a guest. If the host manages multiple properties, you can access reviews for all their properties on this page.
In summary, it is crucial to always check a host's profile before finalizing a booking. This step enables you to identify any potential red flags early on and avoid making a regrettable mistake. 
I encourage you to explore my comprehensive guide on Airbnb profile examples by visiting the provided link. Who knows, it might even inspire you to create an exceptional profile for yourself!
4. Opt for Safety: Trust Airbnb Superhosts
If your primary concern is safety when booking an Airbnb, then relying on Superhosts is an excellent strategy. But what exactly is an Airbnb Superhost, you may wonder?
Airbnb recognizes and rewards exceptional hosts with the prestigious title of Superhost. Attaining Superhost status is a testament to a host's outstanding performance.
To qualify as an Airbnb Superhost, hosts must meet four criteria. Firstly, they must maintain an average rating of 4.8 stars or higher based on guest reviews. Secondly, they must never cancel bookings, ensuring reliability. 
Thirdly, they should have successfully completed at least 10 or more stays within a calendar year. Lastly, they must maintain a 90% response rate, reflecting their commitment to effective communication.
By booking with Superhosts, you can have confidence in their dedication to providing a safe and enjoyable experience for their guests. Choosing Superhosts enhances your chances of a secure and memorable stay.
Becoming an Airbnb Superhost is undoubtedly a significant achievement. In addition to the host's dedication, there are benefits that extend to guests, including enhanced visibility in search results.
Identifying Superhosts is easy. Simply look for the distinctive Superhost badge displayed next to their profile photo. Furthermore, when browsing a listing, Airbnb prominently showcases the Superhost status.
In conclusion, if your priority is safety on Airbnb, I strongly recommend booking with a Superhost. Their esteemed status and proven track record provide an added layer of assurance for your peace of mind.
5. Broaden Your Search: Explore Multiple Platforms
In your quest for a safe and suitable short-term stay, it's worth considering the multitude of platforms available. Many hosts list their properties across different platforms, which can work to your advantage.
Once you come across a property on Airbnb that catches your interest, take a moment to search for it on other platforms. Personally, I always do this when searching for places to stay as a guest.
Occasionally, you may stumble upon a promising new listing on Airbnb that lacks substantial reviews or ratings, leaving you uncertain about its safety. However, if you find the same property listed on another platform, you may have the opportunity to read reviews from previous guests.
It's possible that the property has recently been added to Airbnb but has a long-standing presence on platforms like HomeAway. This approach offers the advantage of potentially lower prices across different platforms, allowing you to secure a great deal.
By expanding your search and exploring multiple platforms, you increase your chances of finding valuable insights, securing a safe stay, and even snagging a bargain.
6. Decoding Through Images: Safeguarding Your Airbnb Experience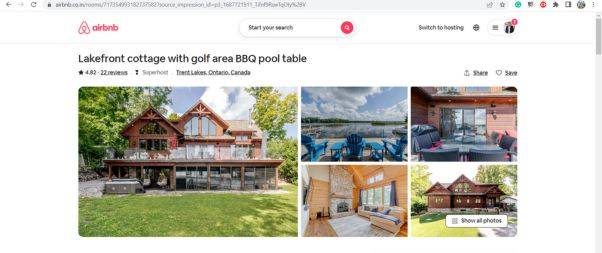 The age-old saying "a picture tells a thousand words" holds immense truth, particularly when it comes to searching for Airbnb accommodations. Carefully examining the listing's photos can greatly contribute to your safety and help you avoid booking a subpar Airbnb.
To begin, ensure that the listing contains an ample number of photos. The more photos available, the better. This abundance of visuals will provide you with a clearer understanding of what to expect upon arrival. 
Pay particular attention to bathroom and bedroom photos, as they offer crucial insights. If a listing lacks any photos (though it may be rare), it's advisable to steer clear of booking it.
Next, consider the accuracy rating within the review section (refer back to point #2). When guests rate a listing poorly for accuracy, it often implies that the photos do not align with reality.
Thirdly, be on the lookout for missing photos, as they tell a tale. Bedrooms, kitchens, bathrooms, and living areas are standard rooms in any property. If these rooms are absent from the listing's photos, it's time to raise questions.
Omitting photos of essential rooms signifies a potential red flag, suggesting that an Airbnb may not be safe. Some hosts may attempt to conceal flaws in their property by excluding specific photos, hoping to avoid losing a booking. Consequently, hosts with low accuracy ratings on their listings are not uncommon.
Additionally, inspect external photos of the property. Focus on features such as the front door, staircases leading to the property, and safety railings. Unpleasant surprises upon check-in should be avoided at all costs.
By carefully analyzing photos, both interior and exterior, you can enhance your safety on Airbnb and minimize the chances of encountering any unpleasant surprises during your stay.
7. Secure Payments: Stick to Airbnb's Platform
One essential aspect of staying safe on Airbnb is to always make payments through the platform itself. Allow me to explain what this means.
As a host, I've received various inquiries from guests, and one common question is whether they can book my place outside of the Airbnb platform and pay in cash. 
On the surface, it may seem like a sensible idea. By avoiding the Airbnb service fee, both guests and hosts can save money. For instance, a property listed for $2,000 per week on Airbnb may be reduced to $1,600 without fees. Appealing, right?
However, think twice. Opting to pay off-platform is not a safe practice on Airbnb and can have long-term consequences. If any issues arise during your stay, you will not be covered by Airbnb's insurance. 
Furthermore, you won't be eligible for a refund if something goes wrong or if the listing does not match its description. Why take such risks? Prioritize your safety and always make payments through Airbnb's secure platform.
8. Effective Communication: It's a Two-Way Street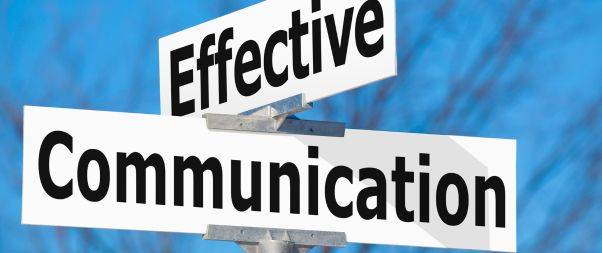 A good Airbnb host is one who maintains clear and proactive communication with guests. Therefore, if your host is unresponsive or impolite, it should raise a red flag. 
However, remember that communication works both ways. As a guest, you also need to actively engage in conversations with your host.
Initiating early and frequent communication is essential. When I book an Airbnb, I introduce myself right away and provide some details about my trip. I also express my interest and ask questions. As a fellow host, I appreciate proactive guests as it signals a positive experience ahead.
You can ask your host various questions, such as recommendations for local attractions or the safety of the neighborhood. The goal is to establish a rapport with them.
By asking relevant questions, you can quickly gauge the quality of your host. A good host responds promptly to messages because, let's face it, most of us carry our phones with us at all times. 
There should be no reason for a host to take hours to reply. When a host ignores your inquiries or responds with curt and brief answers, it should raise concerns.
Tips for Effective Communication:
Always use the Airbnb app for messaging to ensure safety.


Initiate early and frequent communication with your host.


Ask plenty of questions to establish a connection.


Slow response times from hosts are a red flag.


Avoid booking with hosts who have an average communication rating below 4.8 stars.


A good host provides detailed responses rather than short and abrupt replies.


You can also utilize the review section mentioned earlier in point #2 to filter for reliable hosts. Check the host's average star rating for communication. If it falls below 4.8 stars, it's advisable to reconsider booking with them.
For more detailed guidance on host communication, I recommend referring to the article I mentioned earlier. Simply scroll down to section #5. The key points discussed there can help you assess the communication skills of a safe Airbnb host.
9. Online House Manuals: Valuable Information
Did you know that Airbnb hosts have the option to upload a house manual to their listing? This is a valuable resource that can contribute to your safety.
Whenever I make an Airbnb booking, I always check if the host has provided a house manual. It's important to read through it quickly to familiarize yourself with the Airbnb house rules.
In case you're unfamiliar with house manuals, they are documents that hosts create to provide detailed information about their space. A good host will include essential details and instructions to ensure your safety during your stay. You'll find helpful information about the property's amenities, WiFi passwords, and other important guidelines.
10. Researching the Neighborhood: An Essential Step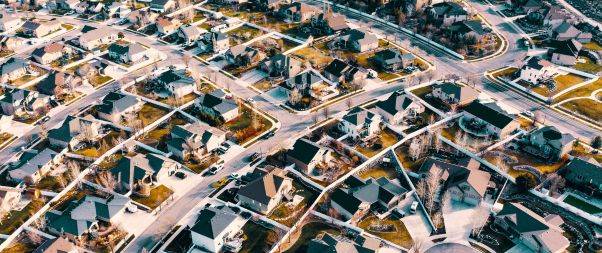 Researching the neighborhood is another crucial aspect of staying safe while using Airbnb. Although it may seem like an obvious step, many guests tend to overlook it.
Firstly, I recommend conducting a quick online search to ensure the neighborhood is safe. Websites like Tripadvisor.com are goldmines of information and may provide specific answers regarding the safety of certain cities.
Next, consider the availability of public transportation from the location to the main attractions you plan to visit. If you don't have a car, reliable public transportation is essential. Additionally, you want to avoid walking through unsafe areas at night, so ensure there are transportation options available.
Reaching out to the host and asking questions is also a good idea. Inquire about safety measures in the property, such as securing doors and windows. General questions about the safety of the Airbnb can provide valuable insights.
Lastly, take the time to read through the reviews left by previous guests. They often mention if they felt unsafe in the area. Use the search filter to find reviews that specifically discuss the neighborhood, as explained in section #2.
Also, pay attention to the average rating for location. Guests are asked to rate the location on a scale of 1 to 5, providing you with a good indication of what previous guests thought of the area.
11. Utilize Airbnb Support: They're There to Help
Airbnb support is always available to ensure your safety, so don't hesitate to reach out to them! You can contact them 24/7 through phone or the online chat service.
If any unexpected issues arise during your stay, such as arriving at a place that doesn't match the description, contact Airbnb immediately. They can provide solutions, such as a full refund or assistance in finding another nearby Airbnb.
Airbnb has a dedicated global support team that operates around the clock, even on public holidays. They offer support in 11 different languages and can assist you with rebooking and refunds.
The presence of Airbnb support is one of the reasons why the platform is considered safe, as guests quickly expose any unsafe properties. If anything concerning occurs during your stay, don't hesitate to contact them right away. Knowing they are just a phone call away can bring you peace of mind.
12. Perform a Safety Check upon Arrival
Upon arrival at your Airbnb, it's important to conduct a safety check. Take a moment to familiarize yourself with the emergency and safety information provided by the host. Additionally, inspect each room for important safety features.
Ensure that smoke detectors are present and functional, and check that doors and windows have secure locks. Familiarize yourself with the location of emergency exits in case of an urgent situation.
Also, pay attention to smaller details, such as the freshness of linens and the cleanliness of cutlery and plates. Check the expiration dates on any food items provided by the host.
It's essential to use your common sense during this check. Remember that perfection is rare, and Airbnb properties may not have maintenance staff readily available like hotels. Exercise caution and keep in mind that you have access to Airbnb support if you ever feel unsafe.
13. Stay Informed: Local Travel Warnings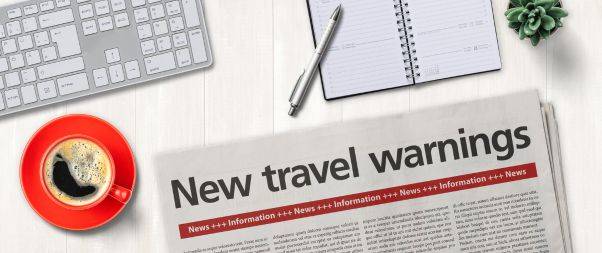 Regardless of whether you're using Airbnb or not, staying informed about local travel warnings is crucial for your safety during your travels.
Before your trip, take the time to research your destination and familiarize yourself with what to expect upon arrival. Check embassy websites or government sources for information.
For example, if you're traveling to the USA, it's advisable to read the Department of State website, which provides travel warnings and guidance on how to prepare yourself.
A recent example of the importance of checking travel warnings is the global outbreak of the coronavirus. During such situations, it becomes even more essential to stay updated on travel advisories and take appropriate precautions.
By keeping yourself informed, you can make informed decisions and prioritize your safety during your Airbnb stay.
14. Looking Up Hosts on Social Media: An Optional Step
While it may seem a bit intrusive, some guests choose to look up their Airbnb hosts on social media as an additional precaution. If something feels off about your host or raises concerns, you may consider searching for them on platforms like Facebook, Twitter, or Instagram.
By checking their social media profiles, you can gain some insights into their character and authenticity. It might help you gauge their trustworthiness and ensure a safer Airbnb experience.
However, it's important to note that this step is not something I personally recommend or endorse. It's a personal decision, and not everyone feels comfortable with this level of investigation. Trusting your instincts, reading reviews, and relying on the Airbnb platform's safety measures are usually sufficient.
15. Airbnb Experiences: A Safe Option
Airbnb Experiences is a relatively new service that allows hosts to offer unique guided tours and activities. These experiences provide an opportunity to explore a city with a local's perspective, offering a different flavor compared to traditional city tours.
In terms of safety, Airbnb Experiences follow similar principles to regular Airbnb bookings. It's essential to read reviews and ratings thoroughly, paying attention to the host's communication style and the quality of their photos. This will help you make an informed decision when booking an experience.
Just like with any other Airbnb booking, exercising caution and using common sense is important. Taking these steps will help ensure a safe and enjoyable experience during your Airbnb stay or while participating in Airbnb Experiences.
Summary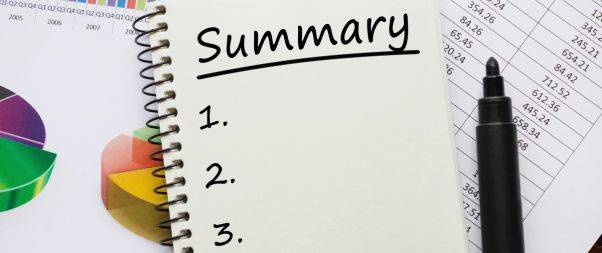 After going through the detailed article, here are the top five ways to ensure your safety when using Airbnb:
Read reviews and ratings: Reviews provide valuable insights into the experiences of previous guests and can help you make an informed decision about a listing.


Review the host's profile: Take a look at the host's profile to get an understanding of their personality and hosting style. A well-detailed profile can indicate a responsible host.


Communicate and pay through Airbnb: It's crucial to communicate with the host through the Airbnb platform and make all payments on the platform as well. This ensures you are covered by Airbnb's insurance and refund policies.


Pay attention to listing photos: Thoroughly examine the listing photos to get a clear idea of what to expect. Lack of photos, especially of important areas like bedrooms and bathrooms, can be a red flag.


Maintain active communication: Introduce yourself and ask questions to build a rapport with the host. Prompt and detailed responses from the host indicate good communication and responsiveness.
By following these guidelines, you can enhance your safety and have a positive experience when using Airbnb.
You may also like:
Top 5 Guest-Favorite Items to Offer for Sale in Your Airbnb
Enhanced Solutions for Automated Messages in VRBO: Built-in Features and Superior Alternatives