Whether you're a novice vacation rental owner or a seasoned Airbnb pro, maintenance stands as a pivotal part of your operation. It guarantees the optimal functioning of all facilities, paving the way for a top-notch guest experience.
In an ideal scenario, Airbnb properties would follow a rigorous maintenance schedule, swiftly meeting deadlines and expectations without any hitch. However, reality often falls short of this perfection. 
Most hosts usually end up dealing with maintenance in a reactive manner, addressing issues only after they arise.
Implementing a systematic maintenance routine is crucial as it enables hosts to foresee both the requirements of the property and guests. 
These pointers on structuring an effective maintenance plan illustrate how you can utilize your time and resources more efficiently, ensuring minimal disruption at your Airbnb property.
Establish a Routine Maintenance Inspection Plan
The initial step in any maintenance routine is to frequently inspect your Airbnb properties. As hosts strive to deliver exceptional guest experiences, they understand the importance of everything running flawlessly, be it consistent water temperature or a fully supplied linen closet.
Each Airbnb location needs to function optimally. While numerous checklists exist for maintenance inspections, adopting the strategy used by Airbnb Plus hosts can equip you for your own checks.
Review the property's layout and aesthetics to ensure everything is well-arranged, operational, and pleasing to the eye. Assess in-house appliances, ensuring that elements like cables and unnecessary clutter remain hidden.
Examine your security systems, smoke alarms, air conditioning, and even Wi-Fi connectivity to verify their advertised efficiency. Inspect the supplies distributed across the house, from kitchen to bedrooms, ensuring all areas are sufficiently stocked.
By assessing all that your Airbnb offers, you can plan maintenance inspections tailored to the duration of guests' stays, ensuring a consistently pleasing experience.
Formulate Standard Operating Procedures (SOPs)
The Airbnb market is fiercely competitive, with success largely hinging on average reviews and seasonal booking volumes. 
While experienced hosts may navigate challenges smoothly, newcomers might experience anxiety when unexpected issues jeopardize their business operations.
To minimize disruption, it's advisable to establish a Standard Operating Procedure (SOP) for property maintenance. With a comprehensive SOP, you can provide clear guidelines for everyone involved in the operation of your Airbnb property. 
You might even think about developing distinct SOPs for cleaning staff or emergency and maintenance teams, ensuring seamless operation.
As a host, it's essential to recognize that you may not always be available to cater to your guests and their needs in person. In such situations, an SOP allows you to uphold consistency, quality, and punctuality in your service. 
The SOP offers explicit instructions for managing emergencies such as fires or injuries, as well as non-emergency situations like late arrivals.
A practical example of an SOP is the self-check-in feature that allows guests to access the property even in the host's absence. 
Digital maintenance assistance apps like Keycafe and Everydoor.io are also useful resources, enabling both keyed and keyless property access for guests and staff, round the clock.
Heed Guest Feedback
Guest feedback forms a vital part of managing an Airbnb, given that subpar services get exposed to the world via reviews and ratings. To prevent downtimes prompted by negative feedback, it's essential to take guest complaints seriously.
If one guest has raised an issue, there's a likelihood that another guest might encounter the same problem. Thus, you should keenly pay attention to every piece of feedback from your guests.
Common guest grievances often involve issues like air-conditioning malfunctions or pipe leaks. As a host, promptly addressing these maintenance problems as they crop up is beneficial. However, demonstrating true proficiency involves preventing such issues from happening in the first place.
For instance, a leaky pipe in the bathroom might appear insignificant initially, but in certain situations, it can make the floor slippery, potentially causing accidents, or even produce an unpleasant, musty smell.
As a host, you need to tackle such problems as they emerge. Don't postpone addressing the issue. Embrace accountability for the problem to foster trust with your guests, recognizing that no Airbnb stay is flawless.
Leverage Property Maintenance Software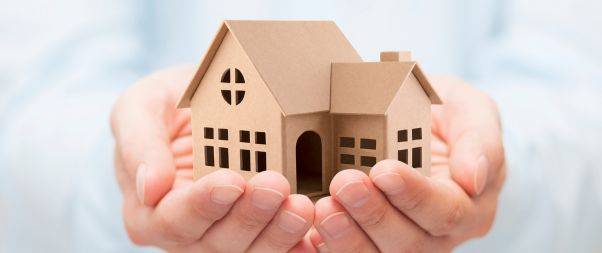 Managing an Airbnb can be as demanding as a full-time job if you're not familiar with effective strategies. To alleviate stress from juggling myriad responsibilities, consider utilizing property maintenance software. Such software is gaining popularity as a vital tool for streamlining Airbnb operations.
For hosts overseeing multiple short-term rentals, maintenance software can automate various tasks, handling routine daily chores while minimizing human error, thus cutting costs.
Leading property maintenance software options on the market offer features like guest messaging, review generation, cleaning coordination, and pricing management. 
These tools offer numerous benefits to hosts, including enhanced guest communication, improved Airbnb ranking, and seamless calendar synchronization.
Handling the schedules of multiple Airbnb properties becomes more manageable with software that assists in honing your skills as a host.
Maintain Comprehensive Maintenance Records
No maintenance plan is truly complete without maintaining meticulous logs or records. As an Airbnb host, keeping a record of all equipment and their operational status enhances your responsiveness.
Instead of relying on assumptions or reacting solely to emergencies, logs bring data-driven insights into your maintenance strategy. While keeping maintenance logs might not be the most thrilling part of managing an Airbnb, it's an essential aspect for ensuring efficiency.
When transforming spaces into Airbnb properties, there are numerous aspects to consider, including purchases and installations. Maintenance records offer a reference that helps guide your actions when guests report faults or necessary repairs.
For instance, maintenance logs can detail the models, serial numbers, manufacturers, and warranties of your valuable items. Therefore, when repairs or other activities are required, your maintenance records safeguard you and eliminate uncertainty from your routine maintenance efforts.
Always Be Ready for Maintenance in Airbnb Operations
Operating an Airbnb hinges on the hosts' capacity to deliver an exceptional vacation experience for guests. In practice, this involves predicting their needs during the stay and swiftly addressing any emerging issues. 
While no maintenance schedule can claim perfection, these tips underscore that being prepared is the cornerstone of success.
As a host, having set routines for maintenance and inspections alleviates pressure when unexpected incidents occur. Leveraging technology, such as maintenance software, can help you operate an outstanding Airbnb. 
Ultimately, bear in mind that while errors are inevitable, possessing a well-thought-out response plan can make a significant difference for both you and your guests.
You may also like:
Dealing with Airbnb Refund Pursuers: A Guide
Mastering Airbnb Categories: Strategies for Hosts to Maximize Search Potential