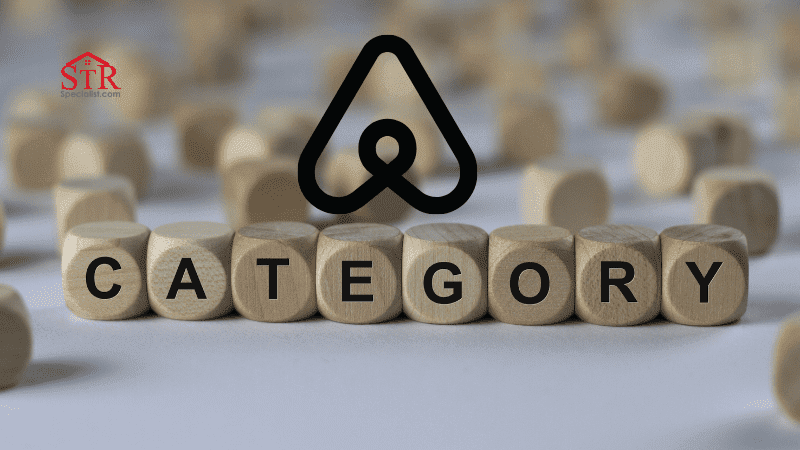 In May 2022, Airbnb unveiled a groundbreaking feature known as Airbnb Categories, marking a significant milestone for the platform. This innovative addition allows guests to explore a vast array of unique accommodations worldwide, even if they are unsure of the exact search terms. 
Airbnb boldly declared this enhancement as the most significant change to their platform in the past decade.
While guests embrace this transformative search algorithm, it's natural for Airbnb hosts to wonder how this evolution affects their listings. Are there specific steps hosts can take to ensure their properties are correctly categorized within Airbnb's system? 
In this article, we delve into the intricacies of Airbnb Categories and unveil strategies that empower hosts to optimize their listings within this novel framework. 
By capitalizing on these insights, hosts can maximize their exposure, attract more guests, and fully leverage the potential of Airbnb Categories.
Introducing Airbnb Categories: Expanding Search Horizons for Guests and Hosts
Airbnb Categories revolutionize the way vacation rentals are organized, grouping them into curated collections across the globe. With over 60 categories available, encompassing various styles, locations, and nearby activities, hosts can showcase their rental spaces more effectively, ranging from budget-friendly rooms to luxurious mansions and even castles.
By searching through categories, travelers gain access to a plethora of unique accommodations they may not have otherwise discovered, expanding their options beyond typical tourist destinations. 
This expanded search capability benefits hosts with listings in less prominent locations, exposing their properties to a broader audience of potential guests.
What's more, having your listing appear in multiple categories can attract the attention of diverse types of travelers, significantly boosting your booking prospects and transforming your hosting venture into a flourishing business. 
Leveraging tools like Hospitable.com to automate routine tasks further enhances efficiency, allowing hosts to save valuable time and focus on providing exceptional guest experiences.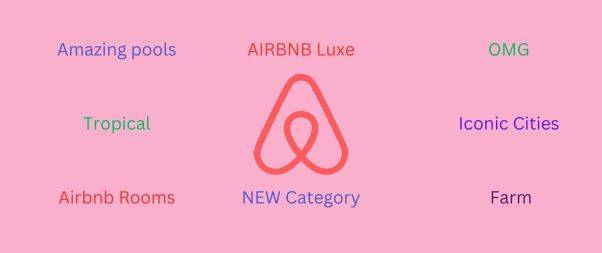 Airbnb employs a categorization system that clusters listings based on various themes, allowing for easier navigation and discovery. Some notable categories include:
Notable Locations or Points of Interest (POI): National Parks, Islands, Desert, Tropical, Countryside, Lake, Arctic, Coastal, Beach, Top of the World, Iconic Cities.
Specific Activities: Camping, Golfing, Skiing, Surfing, Play.
Home-Related Categories: Barns, Trulli, Towers, Hanoks, Shepherd's Huts, Earth Homes, Windmills, Yurts, A-Frames, Historical Homes, Caves, Treehouses, Cabins, Mansions, Castles, and more.
Particular Home Amenities: Creative Spaces, Grand Pianos, Chef's Kitchen, Amazing Pools, Bed & Breakfasts.
Airbnb offers a diverse range of categories to cater to the specific preferences and needs of guests:
Design Category: 
Ideal for guests seeking Instagram-worthy properties, this category comprises 20,000 homes renowned for their iconic architecture and stunning interiors.
Adapted Category: 
This category showcases vacation rental homes with verified accessibility features, ensuring step-free paths into the home, bathroom, and bedroom, providing a seamless experience for guests with mobility needs.
OMG! Category:
Adventurous travelers can explore the OMG! category, which features the most creative and unique vacation rentals on the platform. From gothic-style hobbit holes to UFO houses and mushroom-shaped homes, these listings offer one-of-a-kind experiences.
Airbnb Luxe: 
Handpicked for their exceptional quality, Airbnb Luxe presents high-end homes worldwide that have passed stringent evaluations based on over 300 criteria, guaranteeing superior design and functionality. Additionally, Luxe bookings come with 24/7 access to a dedicated trip designer.
New Category: 
To assist travelers in finding recently added homes, the New category highlights listings that have recently joined the platform, allowing guests to discover fresh options.
Trending Category: 
The Trending category showcases highly rated listings that have received positive feedback from previous guests, ensuring a reliable and satisfying stay.
Airbnb Rooms: 
Launched in May 2023, this category offers a curated selection of over one million private rooms available for rent. 
Hosts in the Rooms category provide a Host Passport, which offers valuable insights about themselves, including their work, hobbies, languages, location, pet's name, fun facts, and what makes their place unique. 
This enhances the personal connection between hosts and guests, fostering a more engaging and tailored stay experience.
Decoding the Categorization Process: How Airbnb Classifies Listings
The categorization of properties on Airbnb involves a meticulous curation process. Each listing within the Airbnb categories undergoes evaluation, drawing upon the power of machine learning to analyze a wide range of data points, including titles, property descriptions, photo captions, guest reviews, and more. 
It can be inferred that Airbnb has developed models that determine the optimal combination of words, photos,
amenities
, and other criteria needed to qualify for each category.
To maintain quality and coherence, Airbnb's dedicated platform curation team carefully reviews listings and handpicks featured photos. This crucial step ensures that each category exhibits consistency and upholds high standards of photo quality.
Mastering the Art of Listing Your Property in Airbnb Categories
Airbnb utilizes various factors to determine the ranking of listings, including quality of service, popularity, price, photo quality, and proximity for location-based searches. 
Therefore, it is crucial to ensure that your listing information is up-to-date, accurate, and comprehensive.
While you may not have direct control over choosing your categories, you can influence the categorization process to a certain extent. 
Consider the specific categories in which you want your rental to be featured and incorporate relevant keywords associated with those categories into your Airbnb name and property description.
For example, If you aspire to qualify for the Tiny Homes category, incorporating the phrase "tiny home" in both your listing title and description can greatly enhance your chances. 
By utilizing this specific keyword, you align your property with the desired category, increasing its visibility to potential guests seeking unique tiny home experiences.
To attract more travelers, Airbnb recommends adding great photos that represent the category and inspire guests. This increases the visibility of your listing and highlights its unique features, such as interior design, amenities, or historical significance.
Focus on creating a welcoming atmosphere and maintaining professional, timely communication with guests. Providing a great experience increases the likelihood of receiving excellent reviews, boosting your listing's appeal and reputation.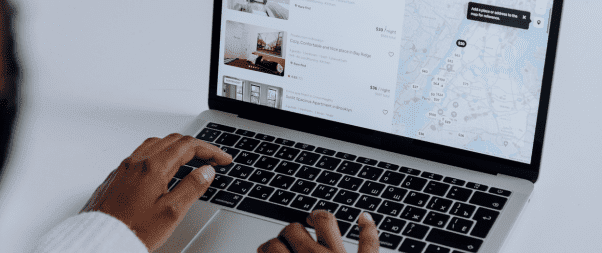 Unveiling Your Airbnb Category: Discovering Where Your Listing Appears
Despite Airbnb's advanced technology and human oversight in categorizing listings, occasional errors can occur. Some listings may be inaccurately categorized or unintentionally omitted from relevant categories. 
As a result, hosts should proactively review their listing categories and reach out to Airbnb if they believe any discrepancies exist.
To check the category assigned to your listing, access your hosting account and select the specific listing you wish to verify. Scroll down to the Categories section, where you will find the name of the assigned category if applicable. 
Furthermore, you can click on "View" to access the category's description and gain a deeper understanding of its attributes.
By regularly monitoring your listing categories and promptly addressing any inaccuracies, you can ensure that your property receives proper visibility and exposure to the right audience on the Airbnb platform.
In Conclusion
Airbnb categories play a vital role in helping travelers discover extraordinary accommodations and fueling their desire to explore new destinations. 
By showcasing a diverse range of options, Airbnb encourages users to venture beyond conventional tourist hotspots and embrace unique experiences in lesser-known locations.
As a host, it is essential to leverage this dynamic feature to your advantage. Take the time to review your listing categories and make any necessary adjustments to ensure your rental is presented in the most appealing and accurate manner possible. 
By aligning your property with the appropriate categories, you increase its visibility and attract the attention of travelers seeking precisely what your listing offers.
By capitalizing on Airbnb categories, you can unlock the full potential of your rental and entice guests to embark on unforgettable journeys to unique destinations.
You may also like:
Furnishing Your Airbnb Property: A Comprehensive Amenities and Furnishings List
Airbnb and Its Background Check Procedures: What Hosts Should Know
Crucial Bathroom Supplies for Your Airbnb: The Ultimate Shopping List
Elevating Your Airbnb's Aesthetic with Cost-Effective, Luxury Wall Art