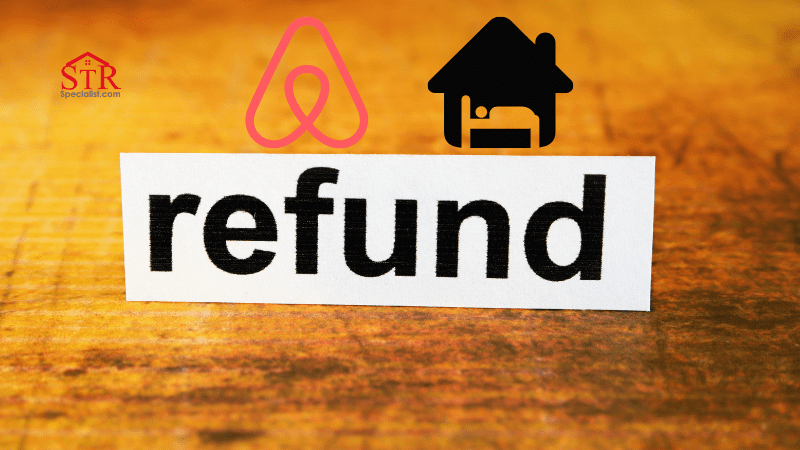 Airbnb's innovation has opened up opportunities for anyone to lease anything from a single room to an entire home in various locations around the world for any duration. 
However, one downside for Airbnb hosts is dealing with guests who abruptly cancel their bookings and request refunds.
Circumstances That Could Prompt a Guest to Request a Refund
Before opening your space to guests via the Airbnb platform, there are certain fundamental prerequisites to be met. These include the following:
Act swiftly to inquiries and reservation proposals.

Approve impending booking requests.
Treat reservations with respect. Don't sidestep cancellation inquiries.
Maintain favorable reviews for your accommodation.
Provide all the promised amenities on your premises.
Not complying with these guidelines could potentially lead to a guest asking for a refund.
Essential Facilities Hosts Should Offer to Minimize Refund Claims from Guests
For a guest's comfortable stay, hosts are required to furnish certain necessary amenities. These include:
Sufficient toilet paper
Hand and body wash
Fresh towels
A pillow for each guest
Clean bed linen and duvet covers for the beds
Typical Reasons Airbnb Guests May Request a Refund
Airbnb might validate a guest's refund plea for several reasons, including:
A host delaying the cancellation of guest reservations
Guests being inadvertently locked out of the property
Inadequate or sluggish internet connection
Inaccurate depiction of the property in the listing
Unclean and unsanitary conditions in the house
Inadequate basic facilities, such as the absence of soap or clean towels
Subpar host responsiveness to guest issues.
Ways for Hosts to Minimize Refund Claims from Guests
Excessive refund requests can stall your business operations. Moreover, those seeking refunds could leave detrimental reviews that might harm your Airbnb enterprise. To dodge such refund requests, consider the following strategies:
Ensure Precise Property Description
It's crucial that your property includes everything mentioned in your listing and that all facilities are functional for guest use. Prospective guests filter accommodation options based on these listed attributes. 
For instance, if you claim to provide Wi-Fi services and a guest finds it absent, it could lead to a negative review. They may also opt to cancel the reservation and seek a refund.
Provide Necessary Facilities
Ensuring the availability of essential amenities, such as clean beds and towels, makes your property more appealing. Nobody wishes to stay in a place lacking basic items like soap and toilet paper. 
Depending on your property's guest capacity, ensure adequate supplies are stocked, with additional reserves for any unforeseen circumstances.
Steer Clear of Eleventh-Hour Reservation Cancellations
Many Airbnb guests are travelers with set itineraries. Abruptly canceling reservations close to their arrival could disrupt their plans. Such cancellations may lead to negative reviews and refund requests. 
Airbnb maintains stringent rules around hosts canceling reservations. If found culpable, they might even terminate your hosting agreement.
How Can Hosts Process a Refund for an Airbnb Guest?
Even with the utmost diligence, a guest might still cancel their reservation or seek a refund. If a guest cancels prior to their stay, Airbnb uses your cancellation policy to calculate the refund amount. It's
essential
to set a policy that suits your hosting model.
Establish a Cancellation Policy
Cancellation policies safeguard you against unforeseen guest cancellations, compelling guests to contemplate the financial implications of their decision. Airbnb offers several policy options for hosts, including: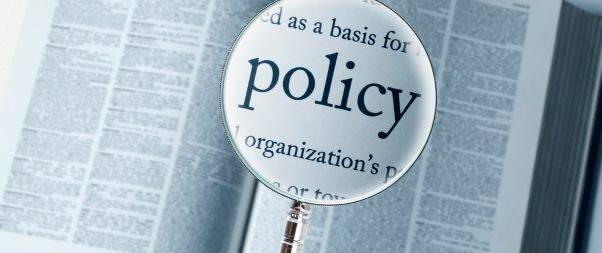 Flexible Policy
True to its name, this policy is highly accommodating. It permits guests to cancel reservations up to 24 hours before check-in. Should they cancel within this period, they receive a full refund. 
However, if they cancel beyond this window or have already commenced their stay, you'll be compensated for the nights they've occupied plus one additional night.
Moderate Policy
This policy allows guests to cancel their bookings up to five days prior to check-in. Should they cancel within this timeframe, they're entitled to a full refund. 
However, if a guest cancels after starting their stay, they're liable for the cost of each night stayed plus one additional night. Additionally, you're entitled to retain half of the amount for the remaining unused nights.
Strict Policy
This policy necessitates guests to cancel reservations within 48 hours of booking and at least two weeks prior to their arrival. If they cancel within this period, they receive 50% of their money back. If they miss the deadline, you retain the full payment.
Strict Long-Term Policy
Reservations of 28 nights or more are classified as long-term stays.
Under the Strict Long-Term Policy, guests are required to cancel within 48 hours of making the booking, and at least 28 days prior to their check-in date.
If a guest cancels after their stay has begun, they're charged for the nights they occupied, in addition to up to thirty extra nights.
Flexible Long-Term Policy
This policy requires guests to cancel at least 30 days before their planned arrival date. If they fail to do this, hosts are compensated for every night the guest has stayed, plus up to an additional 30 days.
Non-Refundable Policy
To protect your Airbnb business against cancellations, you could opt for the non-refundable policy. This allows you to keep 100% of the payment even if the guest cancels their booking. However, this option might deter potential guests who prefer properties offering a refund guarantee.
Procedure for Processing an Airbnb Guest Refund
In case of a reservation cancellation initiated by the host, you're obligated to provide a full refund. You can facilitate this via your Airbnb app or the desktop site by navigating to the resolution center and selecting 'send money', then specify the reason for the transaction. 
Alternatively, you could reach out to Airbnb directly, via phone or their messaging portal, and request that a refund be issued to the guest.
Guests may request a refund either before or after checking into your property. If they cancel prior to check-in, the system automatically processes their refund based on your cancellation policy. 
If they have already commenced their stay, you'll need Airbnb's assistance to facilitate the refund through the Resolution Center.
Conclusion
There are occasions when unavoidable situations prompt a guest to ask for a refund. When faced with such scenarios, simply follow the procedures outlined on the Airbnb app. 
Establishing cancellation policies can assist in automatically processing refunds for your guests as per the circumstances. Offering a refund guarantee might also attract more booking requests for your property. 
However, always stay alert for guests trying to exploit the system by "hunting" for refunds under the pretext of a free stay.
You may also like:
Deciphering Airbnb Scams: A Guide to Identification and Self-Protection
Avoiding Vrbo Frauds: Security Guidelines for Hosts
Airbnb and Its Background Check Procedures: What Hosts Should Know