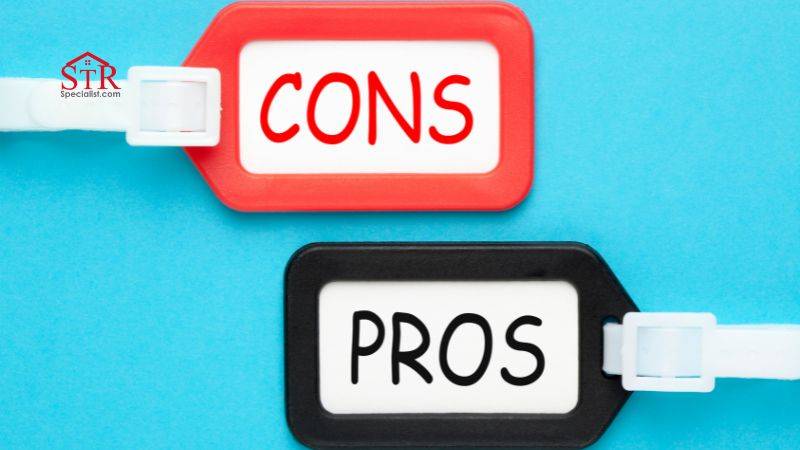 Considering purchasing a vacation property to list on Airbnb? The escalating demand for short-term rentals and the prevalent popularity of this online marketplace make the Airbnb approach an enticing prospect with potentially rewarding financial outcomes.
However, such an investment should not be taken lightly as it does come with its set of obstacles. It's thus crucial to thoroughly consider all the advantages and disadvantages associated with owning an Airbnb property before diving in.
To aid you in deciding whether to become an Airbnb host, we will delve into the rewards and hurdles tied to short-term Airbnb home rentals.
Exploring the Upsides and Downsides of Airbnb Ownership
Airbnb, an online marketplace connecting property owners with travelers seeking accommodations, provides a convenient platform for hosts to generate additional income by renting out their homes or spare rooms.
With Airbnb handling bookings, payments, and guest communication, it offers a hassle-free way for hosts to earn passive income from short-term rentals. 
Hosts have the flexibility to determine their level of involvement, from managing the listing themselves to hiring property managers or co-hosts to handle the responsibilities.
Alternatively, vacation rental software such as Hospitable offers comprehensive features to assist hosts in managing essential tasks and automating daily operations. 
By leveraging these tools, hosts can streamline their short-term rental business, allowing for a more hands-off approach and enabling the property to run smoothly on autopilot.
Before venturing into the realm of Airbnb hosting, it is imperative to carefully consider the benefits and obstacles associated with this business model, aligning them with your personal goals and lifestyle.
By gaining a comprehensive understanding of both the advantages and challenges inherent in the Airbnb hosting experience, you can make a well-informed decision regarding the suitability of investing in an Airbnb property.
Furthermore, this knowledge will empower you to acquire the necessary expertise and skills required to effectively manage a thriving short-term rental enterprise.
Advantages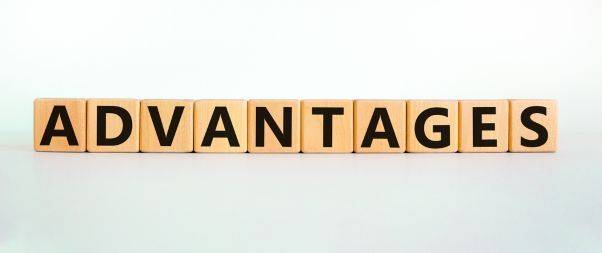 Increased Income Potential: Owning an Airbnb property can provide higher income compared to traditional long-term rentals. By charging nightly rates and adjusting prices based on demand, you can capitalize on peak seasons, weekends, local events, and holidays.


Diversified Guest Portfolio: With Airbnb, you can host multiple guests each month, reducing the dependency on a single long-term tenant. This diversification helps mitigate risks, such as late rent payments or cancellations, as the impact on overall income is minimized.


Flexibility and Control: Airbnb offers flexibility as you can rent your property at your convenience and have control over guest selection and stay duration. You can block off dates for personal use or adjust rates regularly to maximize profitability.


Effective Marketing Platform: Airbnb provides a built-in marketing platform, attracting millions of travelers actively seeking accommodations. Utilizing this platform allows you to leverage its traffic and start building your vacation rental business while focusing on enhancing the guest experience.


Strategic Marketing Opportunities: To succeed in the short-term rental market, implementing a comprehensive Airbnb marketing strategy is crucial. By utilizing both online and offline channels, you can effectively promote your listing, increase occupancy rates, and establish your brand.



Creating a direct booking website, such as through Hospitable, enables you to build your brand, nurture guest relationships, and drive repeat bookings with user-friendly, customizable templates requiring no technical expertise.
Challenges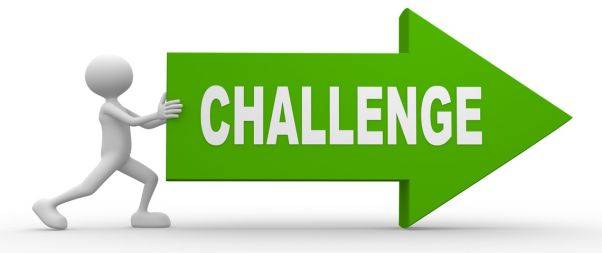 Before reaching a final decision, it is crucial to thoroughly consider the common challenges associated with owning an Airbnb property.
1. Navigating Airbnb Rental Restrictions
Various cities have distinct regulations governing Airbnb rentals, and certain jurisdictions impose stringent rules regarding short-term stays. 
Therefore, it is essential to conduct thorough research to determine the legality of hosting in your specific area and identify any specific requirements you must adhere to.
Many cities implement restrictions on Airbnb rentals to preserve housing availability for local residents. If you choose to operate an Airbnb in a more restrictive city, it can potentially limit your income opportunities.
In such cases, it may be more beneficial to consider long-term renting options or explore alternative cities with more lenient Airbnb regulations. To gain further insights into Airbnb regulations in popular US locations, you may find our blog article a valuable resource.
2. Increased Financial Obligations
Owning an Airbnb property entails higher expenses compared to traditional renting. As a host, you will bear the responsibility of covering initial costs, including repairs and improvements, to enhance the appeal of your rental property and increase its booking potential.
Moreover, investing in high-quality furniture, decor, appliances, and popular amenities is essential to provide a comfortable and enticing stay for your guests. 
Additionally, Airbnb hosts are responsible for covering ongoing expenses such as electricity, water, cable TV, WiFi, and cleaning services, as well as conducting regular property maintenance and necessary repairs.
3. Time and Effort for Success
Achieving success as an Airbnb host requires patience and dedication. While having a perfect property in a sought-after tourist destination is advantageous, it doesn't guarantee bookings every night right from the start.
Building a solid reputation as a host is crucial in attracting guests. To accomplish this, you must strive to provide exceptional experiences that earn 5-star reviews and enhance your overall rating. 
By consistently delivering memorable stays, you increase the likelihood of attracting new guests and securing more bookings over time.
Remember that cultivating a stellar reputation as a host takes effort, but the rewards are worth it in the long run.
4. Thriving in a Competitive Short-Term Rental Market
Entering the Airbnb business requires more than just securing a property in an ideal location and listing it on the platform. To succeed, you must exert effort to connect with your target audience and differentiate your listing from competitors.
Dedicating time and allocating additional resources is essential to exceed guest expectations and cultivate positive reviews. This entails investing in high-quality bedding and bath accessories, capturing professional photos of your property, and providing thoughtful amenities like welcome gift baskets.
Hosting on Airbnb often demands significant time and energy, resembling a full-time job. To alleviate the workload, many hosts turn to vacation rental software like Hospitable, which offers automation capabilities.
By streamlining processes through automation, you gain a competitive edge, increasing the efficiency of your short-term rental business and enhancing the likelihood of achieving success.
In conclusion
While owning an Airbnb property can be a lucrative endeavor, it requires a deep understanding of the responsibilities involved. Running a successful short-term rental business demands patience, diligence, and the willingness to overcome challenges. 
If you possess these qualities and are prepared to put in the necessary effort, Airbnb hosting can be a rewarding and suitable venture for you.
You may also like:
Establishing Protocols for Lengthy Stays