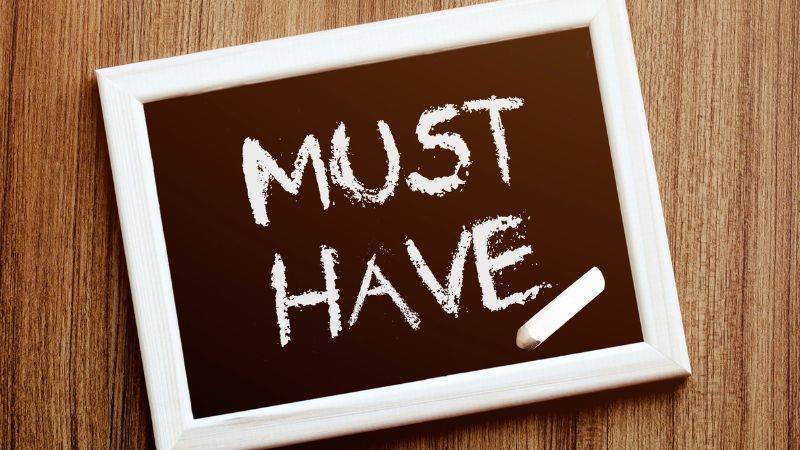 Interested in ensuring your Airbnb is fully equipped with necessary items? We've gathered an extensive list of suggestions directly from seasoned Airbnb hosts to guide you. What's more, every single item on this list comes with a price tag of $25 or less! So, let's jump into shopping – presenting the top 100 indispensable Airbnb products for under $25.
1. Keurig Coffee Pod Holder
The Everie Coffee Pod Carousel holder provides an organized storage solution for up to 40 K-cups, optimizing your counter space and offering your guests a convenient way to locate their preferred coffee.
2. Glass and Diamond Cut Candy Jar
Enhance the charm of your place with the Danmu Colorful Glass and Diamond-Cut Candy Jar. This delightfully whimsical jar can accommodate up to 26 oz. of candy.
3. Matching Silverware
The stylish, black stainless steel cutlery set from WVT, designed for four people, includes dinner knives, dinner forks, dinner spoons, teaspoons, and salad forks. Each piece is designed for comfort, built with rust resistance, and crafted for durability.
4.  Can Opener
A firm-grip, slip-resistant can opener equipped with a magnetic lid lift? Sounds ideal! The PrinChef can opener, with its ergonomic design, serves as a perfect solution for guests who might require additional help when using a can opener.
5. Electric Tea Kettle
The Elite Gourmet electric tea kettle can bring a liter of water to a boil in just 6 minutes. Its 360-degree swivel base offers the convenience of gripping the handle from any direction, ensuring safe water pouring.
6. Iron
Getting rid of wrinkles doesn't require an upscale iron. The Utopia Home steam iron presents excellent value with features like a customizable thermostat, protection against overheating, and a 200-milliliter water tank.
7. Flashlight
LUMINOUS – The S1000 effortlessly lights up an entire space, rendering it an excellent universal flashlight for daily use, outdoor pursuits, and an ideal Father's Day present.
8. Extension Cords
Offering ample and accessible power outlets for guests' numerous devices is essential, and extension cords can provide that flexibility and convenience.
9. Travel First Aid Kit
Safety first. A travel first aid kit is a crucial provision for guests, ensuring they have immediate access to medical essentials in case of minor injuries or emergencies.
10. Outdoor Ashtray
For guests who smoke, providing an outdoor ashtray helps maintain cleanliness, respect for non-smoking guests, and overall aesthetic appeal of your Airbnb.
11. Chess
A classic chess set not only adds a touch of sophistication to your space, but also provides an engaging activity for guests during their downtime.
12. String Lights
They add warmth and ambiance to any space, making your Airbnb feel more cozy and welcoming.
13. Multi Head Phone Charger
As guests come with different devices, a multi-head phone charger caters to all needs, offering a handy, one-stop charging solution.
14. Toothbrush & Toothpaste Kit
Providing these basic toiletries helps guests feel cared for, especially if they've forgotten their own or arrived late.
15. Antibacterial Hand Soap
Promoting hygiene should be a top priority, and providing antibacterial hand soap is a simple way to ensure your guests' health and safety.
16. Tissue Boxes
Essential for daily use, easily accessible tissue boxes add to your guests' comfort and convenience.
17. Razor
Providing a new, clean razor can be a thoughtful touch, especially for guests who are on a short trip or have forgotten their own.
18. Hair Dryer
An expected amenity in most lodgings, a hair dryer is essential for guests who need to prep for a day out or a special event.
19. Bath Mats
They provide safety and comfort, preventing slipping on wet floors and giving guests a plush spot to step post-shower.
20. Toilet Paper
It's a basic necessity, and ensuring an ample supply demonstrates thoughtfulness and attention to detail.
21. Moist Makeup Cleansing Wipes
An extra touch of hospitality, these can help guests maintain their skincare routines while away from home.
22. Fleece Blanket
Offering additional warmth and comfort, a fleece blanket can make guests feel more at home, particularly during colder months.
23. Mattress Protector
Protects your investment and provides an extra layer of hygiene, ensuring guests can sleep with peace of mind.
24. Mixing Bowls
Necessary for guests who choose to cook during their stay, mixing bowls are a staple in any well-equipped kitchen.
25. Kitchen Utensils
From cooking to serving, quality kitchen utensils are key for self-catering guests to feel at home and comfortably prepare meals.
You may also like 
Essential Items For Your Airbnb Bedroom Shopping List
The Best Smart Home Devices for Your Airbnb Property: Enhance Your Guests' Experience and Streamline Your Operations