The cornerstone of the Airbnb community is trust, cultivated through the exchange of reviews between hosts and guests. The Airbnb review policy enables both parties to provide transparent feedback, aiding them in making savvy decisions regarding bookings and hosting.
This article aims to shed light on the intricacies of the Airbnb review process. We'll delve into the nitty-gritty of the Airbnb Review Policy, as well as guide you on how to pursue the deletion of a vengeful review and how to modify an existing Airbnb review.
The Policy for Reviews on Airbnb
Airbnb stresses the importance of maintaining a review policy that supports authenticity, reliability, and value in the feedback exchanged between hosts and guests.
The Airbnb Review Policy mandates that all reviews should be impartial, fact-based, and should accurately encapsulate the real experience of the reviewer during their stay or Airbnb Experience. Furthermore, every review must be compliant with the Airbnb Content Policy.
Let's delve into the functionality of the review system on Airbnb:
Airbnb enables both hosts and guests to pen reviews for stays that have been booked and paid for on this rental listing platform.

After checkout, hosts and guests are given a 14-day period to leave their reviews.

Reviews get published once both the host and guest have submitted their respective reviews, or once the 14-day timeframe has concluded.
If a review left for you doesn't resonate with your experience, you're entitled to submit a public response within 30 days after the review has been posted, allowing you to provide your own viewpoint.
While you can't expunge a review you find objectionable, you're permitted to report it if you believe it contravenes the Airbnb Review Policy.
Securing a multitude of positive reviews is pivotal for a thriving Airbnb business. 5-star reviews not only enhance your search ranking on Airbnb but also lend credibility to your listing, attract a larger number of guests, and consequently, boost bookings and profits.
It's crucial to prompt your guests to provide a sincere review reflecting their unique experience. How can you do this? By reaching out to your guests and reminding them to give their feedback before their check-out. 
Upon submitting your review, Airbnb will prompt your guests to reciprocate the gesture. If they've had an enjoyable and memorable stay, they're more likely to respond positively.
One effective method is to create multiple review templates to save time in crafting unique responses after each stay. However, a more efficient strategy is to automate the entire Airbnb host review process utilizing platforms like Hospitable.com. 
All you need to do is configure your review templates, and Hospitable will randomize, personalize, and dispatch them on your behalf.
If you suspect your guest may not have been fully satisfied with their stay, it's advisable not to post a review immediately after their checkout. 
This gives the guest time to reflect and perhaps even overlook leaving a review within the 14-day window if Airbnb does not prompt them to do so, since you haven't submitted your review yet.
By leveraging the capabilities of Hospitable, you can adeptly handle unfavorable reviews. Simply activate the 'Bad Review' feature for a pending review associated with a problematic guest, and your review will be postponed until the final moment, giving you a strategic advantage.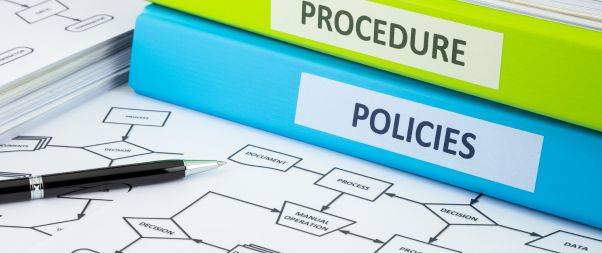 Airbnb's Guidelines on Review Removal
Airbnb strongly promotes the exchange of open and truthful reviews between hosts and guests, however, it does not prescreen reviews before publishing. In general, Airbnb stays out of disputes over the accuracy of reviews. 
While hosts can't expunge unfavorable reviews left by guests, they can reach out to Airbnb and request the deletion of a review if it infringes upon the Airbnb Review Policy.
According to Airbnb, a review may be subject to removal under the following circumstances:
The review infringes upon Airbnb's Content Policy. For instance, if it contains discriminatory language, promotes violence, or includes threatening content or private/confidential information.
The review displays signs of bias. This may occur if the guest was given incentives to leave a positive review, such as a discounted or free stay, or if there are indications that the booking was engineered purely to bolster the host's overall rating.
The review does not directly pertain to the author's personal experience. For example, if it lacks firsthand information about the host, guest, or stay that could assist other members of the Airbnb community in making informed booking or hosting decisions.
Both hosts and guests have the option to delete a review they've authored if it ceases to accurately represent their authentic experience as a host or a guest. 
If you wish to remove a review you've previously posted, you can reach out to Airbnb's customer support team and request the removal of the published review.
As of November 2022, Airbnb has revised its review removal policy to provide greater safeguards for hosts against vindictive reviews. 
Hosts now have the right to challenge retaliatory reviews, regardless of their posting date, if they were submitted by guests who committed severe infractions such as:
Violating the stipulated house rules of the listing
Extending their stay beyond the agreed reservation period
Causing damage to the property
Hosting unauthorized parties
When contesting a review, it's necessary to supply evidence supporting your claim, like photographs or conversation threads with the guests. However, there's no assurance that a vindictive review will be expunged.
Regrettably, despite your best efforts to deliver a flawless stay, a guest may leave a negative review. While this can be disheartening, it's essential to keep your emotions in control.
Allocate some time to thoroughly peruse the review and try to discern what went wrong. This insight can help you avert similar issues in the future.
Always address negative Airbnb reviews promptly to provide additional context, respond to the guest's comments, or offer your viewpoint. This can help to lessen the potential harm a poor review might inflict on your listing.
Acknowledge the guest's less than satisfactory experience and extend an apology even if you don't align with their interpretation of events. 
Express understanding and gratitude for their feedback as it can assist in improving your service going forward, showing you take it seriously. 
Highlight some of the positive elements of the guest's stay. By adopting this strategy, prospective guests will see that you've done your utmost to rectify the situation for the dissatisfied guest.
Want to dodge negative reviews in the future? Start by crafting a precise listing to set clear expectations for your guests. Endeavor to make your rental space as inviting and comfortable as possible to ensure a delightful stay. 
Communication with your guests should be proactive. Demonstrate that you're a consummate host who's quick to respond to their requirements and open to flexibility when necessary.
Fostering an exceptional guest experience is the most potent tactic for securing positive reviews. 
While this requires significant effort, the process can be streamlined by investing in vacation rental software like Hospitable.com and automating your routine tasks.
Consequently, you'll have more time to concentrate on creating joyous experiences for your guests.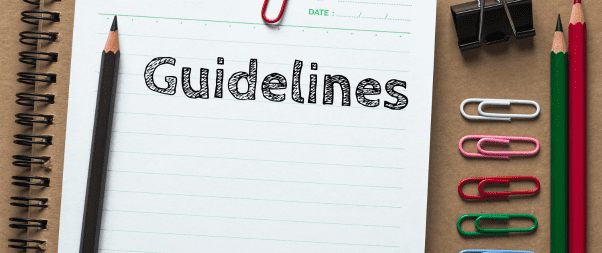 How to Edit Airbnb Review
Airbnb promotes transparency by restricting the ability of hosts and guests to alter a review after it's been posted. If you're the initial party to submit a review, you can modify it within the 14-day review period until the other party submits their review. 
To adjust your recent review, navigate to your Profile, then to Reviews, choose Reviews by you, and proceed to the review you wish to alter.
However, once both the host and the guest have submitted their reviews, or the 14-day review period has elapsed – whichever occurs first – both reviews are automatically and simultaneously published. 
Subsequently, it's no longer possible to edit your review or make any amendments.
Take note: you cannot request changes to a review written about you. The only exception is when you need to contact Airbnb to request an adjustment in the gender pronoun used by the other party to refer to you in their review.
In Conclusion
Achieving success as an Airbnb host isn't merely about offering your guests a comfortable accommodation. It's equally about fostering strong relationships with your guests and establishing trust within the community. 
You may also like: