What does Airbnb mean? Let me first ask you, what would be your preference to stay if you are willing to travel recently: a hefty charging hotel room or someone's house at a reasonable cost? The latter will be the answer to many of us and for all the right reasons.
However, this convenience wasn't available before 2008; we all were bound to pay a considerable sum to stay at a decent place while we travel or have to compromise with the worst ambience and service hotel rooms. Now we all can afford a nice staying home thanks to Airbnb, meaning no more paying extra.
What does Airbnb stand for?
Airbnb is short for air bed and breakfast.
However, unlike traditional 'bed & breakfast' accommodations, breakfast is not typically included in a stay. It's just in the name.
The same goes for Air bed, and you will rarely find an Air bed being provided in a property on this website.
Both these terms exist in the name because that's how the company started – back in 2007, two guys (now founders of Airbnb) decided to earn some extra cash by offering an Airbed in the living room and breakfast to tourists visiting the area.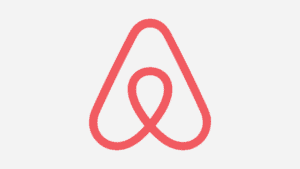 The Airbnb logo is called the Bélo, which is short for 'Belong Anywhere'. 
The short form is easily pronounced by anyone on Earth, or so they say.
The logo combines four simple symbols:
Watch this video explaining how its famous logo was incorporated.
Airbnb is an abbreviation of 'air bed and breakfast.' 
While understanding the its meaning is tricky due to its name, the structure is relatively simple. Before understanding how it works, let's have a look at its history first.
Airbnb is the brainchild of Joe Gebbia, Brian Chesky and Nathan Blecharczyk. What came as a simple idea of renting the air mattress in their apartment to earn some extra cash turned into a whopping 31 billion company. Their concept became an instant hit because it's simple to execute yet useful in making extra bucks. 
They created a simple website, arranged three air mattresses and set a renting room in their loft. 
They made $80 in their first booking and then never looked back. Their reservations skyrocketed and reached the point where the iconic 'Airbnb' is no the go-to hosting site for travellers worldwide.
It now lists over 6 million properties from around 81,000 cities on their website. 
It is worth mentioning here that it has bought luxury Retreats for $300 million, and that's how Airbnb Luxe was created; this made it now rule over the luxury home space renting too.
This company has proved to be the biggest game-changer in the real estate market, and since then, it has upped its game only.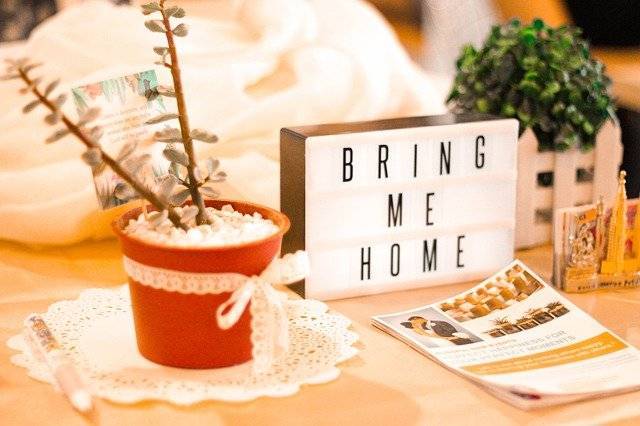 Airbnb is an online platform that connects guests seeking a space to stay to the hosts willing to rent their rooms at much lesser prices than hotels. Airbnb also offers various filters that can help guests find the right rental house.
You can get connected to the host directly using the chat option. Airbnb charges a 3% commission from your bookings and around 6-12% service fee from guests.
Here is my detailed article on how does Airbnb work for hosts.

How to use Airbnb as a guest?
Are you looking for an inexpensive yet decent place to stay, then Airbnb has got you sorted. It helps you find deals in your budget so that you no longer worry about the insanely high hotel room rates. 
If you want to rent a space, all you should do is visit the Airbnb website and search through many filters like area, space (house or room) and the number of guests to find your ideal place. 
First, you need to create a profile, provide relevant information, and provide other required things like a profile picture and ID to use its features. After you have successfully signed-in after providing all the necessary information, you can browse through 800,000 listings worldwide. 
Make you enter the correct information like dates and guests to avoid and inconvenience and find the best deals at the best prices. You can also inquire about the rental space directly from the host. 
When you find a suitable listing, you can either book instantly or request to make a booking depending upon the host's preferences.
Instant booking allows you to book your rental right away without going through additional steps. If the host wanted to approve the bookings beforehand, you would have to opt for the 'Request to book' option, which then prompts you to fill in the payment details and wait for approval from the guest.
How to use Airbnb as a host?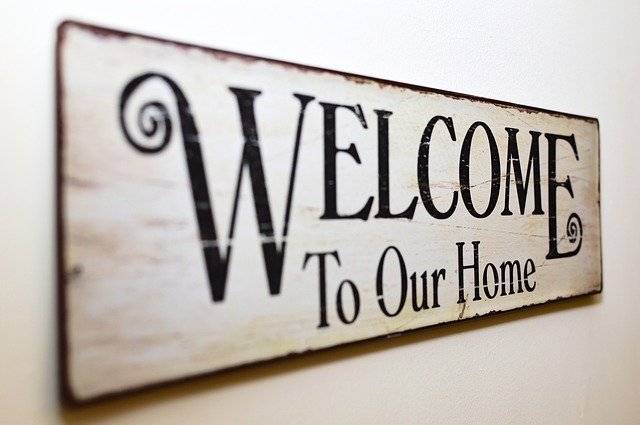 It doesn't matter if you have a room to rent or the entire house; you can easily register your listing on Airbnb by outlining individual specifications like size, area, number of rooms available to rent and other relevant details of your listing.
You must create a host profile initially, add your profile picture and go through various verification and scanning processes that include verifying your ID and phone number. 
Make sure to go through your local Airbnb restrictions before making a listing on Airbnb. This step is important because some areas have imposed laws about renting your place for an extended period; therefore, it is your duty to make sure your listing is entirely legal. In addition to it, you may also be required to alert the HOA or other responsible boards about your listing.
Once you have successfully made your profile, you need to go to the 'List your Space' option, where you need to fill in what kind of listing or lodging you are offering- whether it's an apartment or house or just a room. You are also required to specify your location, availability and the number of guests you can accommodate at a time. It allows you to set the price of listing per night, week or month. 
Once you have created your listing, it offers various services like 24/7 customer support, refunds, reimbursements, booking assistance, insurance programs etc.
Airbnb also handles the payments, but payment options largely depend on the country; however, one can typically pay through wire transfer, PayPal, or make a direct deposit with a 3% additional fee.
Read the comprehensive guide on how to optimize Airbnb listing for maximum occupancy.
What are the positive impacts of Airbnb?
There's no denying that since Airbnb is launched, travel has been much more comfortable and cheaper. The hefty sum that travellers require to pay for decent hotel services makes travellers give a second thought before travelling. 
There are many other positive impacts of Airbnb.
Airbnb boosts economic activity in less touristy areas
Airbnb rentals are now even available in regions where there is little or no tourist traffic. These areas usually lack decent hotel services, which makes it even more challenging to stay there. However, with Airbnb, you can even find hosts in rural or suburban areas.
This can help the local areas generate income that otherwise did not benefit from tourism.
What would be better than a first-hand local experience if you are travelling to a new area? You will be living with locals in local communities and, therefore, would have a more authentic local experience.
What are the negative impacts of Airbnb?
Unfortunately, along with many positive impacts, there are some negative impacts of it also.
Airbnb has proved to be a significant revenue generator; the homeowners have begun to invest in the property more, therefore hiking up local land prices. This has also made properties unaffordable to the locals, making them shift to the cheaper areas. 
Guests can become a nuisance to local communities
They say when in Rome do as the Romans do; however, not everyone follows it, and thus tourists can be ignorant towards the local customs. Tourists may flaunt their expensive gadgets and belongings to the locals, leading to a rise in crime in the local areas.
The Airbnb meaning is simple, and the structure is straightforward. While some people may argue about its economic impacts and whether it is safe or not, no one can deny the fact that it is, in fact, a genius idea that has benefitted many.
Its success has reached heights quickly, and its effect is grand on the local areas' economy.