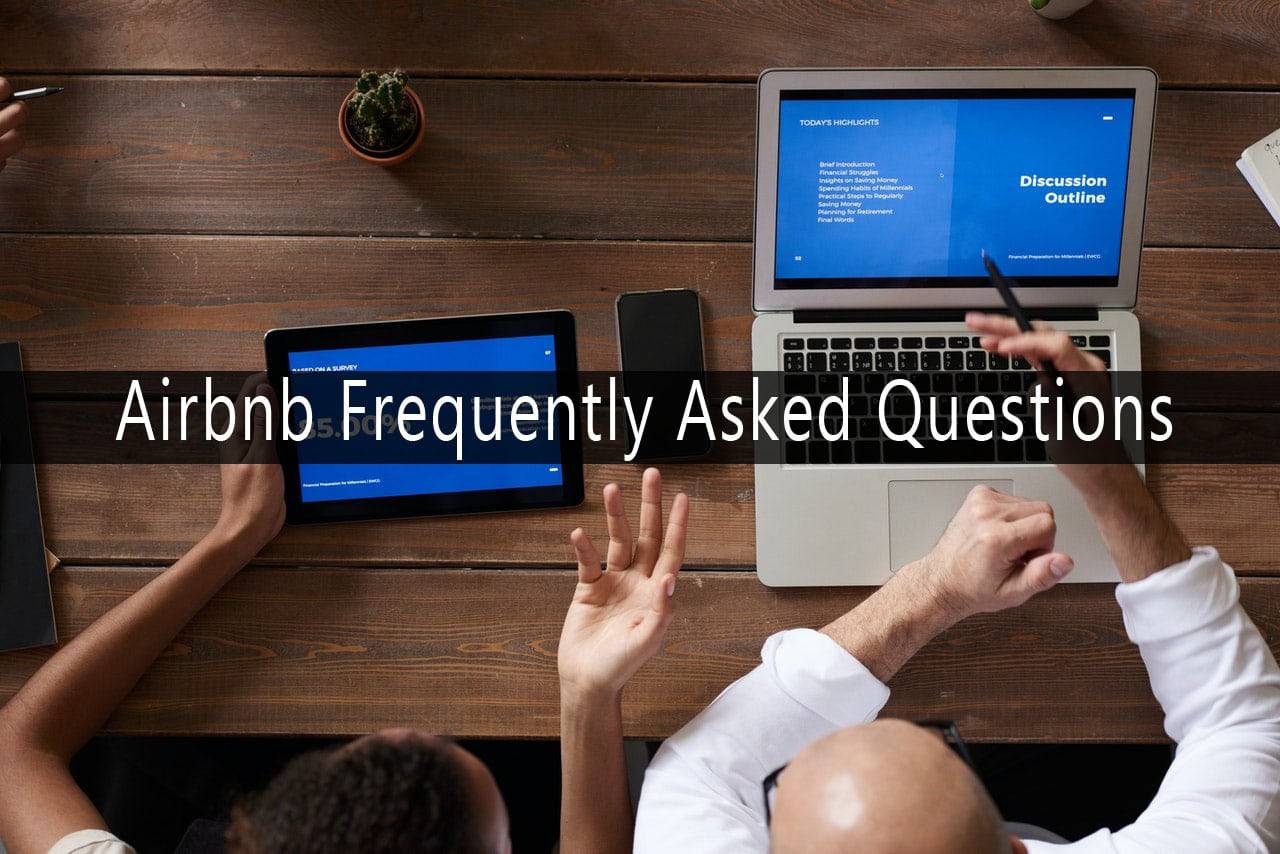 Airbnb has come as a lifesaver when travelling on a budget. Anyone can now plan a vacation without giving much thought to the staying cost. Airbnb vacation rentals are now a choice of travellers for a homely stay even in foreign lands and enjoy a first-hand experience of the local culture. But, there are still many Airbnb frequently asked questions by guests who still have doubts about this easy and accessible travel stay.
So, here's answering all your Airbnb frequently asked questions so that you can book your vacation place without any doubts or second thoughts in mind.
Airbnb is an online operating vacation rental marketplace that lets people or hosts rent their properties (spare rooms or while place) to willing guests in return for a reasonable stay fee.
Renting and booking properties or spare rooms for the short term help both guests and the hosts. By renting their extra place or unoccupied space, hosts can earn some decent money while guests can get a chance to stay at a house in a foreign area at a price lower than hotels and motels. It's a win-win for both.
Airbnb offers their guests to stay at unique places and experience the true essence of the culture. What's better than a raw cultural experience, living between the locals, and all this at a price lesser than hotels?
A list of Airbnb frequently asked questions is never complete without this question. So here's the answer!
Airbnb is a vacation rental marketplace and works similarly to other online markets. Here are a few things about Airbnb to help you understand how Airbnb works.
To score a booking at the Airbnb platform, hosts list their property on its site. An Airbnb host introduces its property to the vacation rental market with this listing. This property listing has everything a guest would want to know about the property, like photos of the place, details of the number of rooms available, amenities host will provide property availability on a specific date, etc.
If the listing succeeds in impressing guests, they will book the place, and then this booking request will be approved by the host. If a guest has more queries regarding the property, they can contact the host and have a word about it with him.
The payment transaction by the guest and receiving by the host are both handled by Airbnb. Airbnb charges both the guests and hosts. It charges 3% of the final booking payment from the host and around 0%-20% from the guests as a transaction fee.
Many guests and hosts would also try to this money exchange without having Airbnb involved to save money, but this is highly risky for both the guests and the hosts, and therefore it is ideal to do things correctly.
Airbnb offers its support to guests and hosts if any problem or dispute arises between check-in and check-out.
Both hosts and guests can review each other. Gathering good reviews can boost bookings for a host, and a bunch of good reviews on the guest profile will increase the guest's credibility in the hosts' eyes.
3. Are there other vacation rental platforms other than Airbnb?
While it's safe to say that Airbnb is a trendsetter of the short-term vacation rental business, but if you have to answer these Airbnb frequently asked questions about other vacation rental platforms, then yes, there are many competitive sites of Airbnb that are offering similar kinds of short-term vacation rental services.
Here are some of the competitor platforms of Airbnb:
Tripping.com

HomeAway.com

Wimbdu.com

OneFineStay.com

VacationRentals.com

FlipKey.com

CouchSurfing.com
4. Airbnb frequently asked questions - Does Airbnb verify its users?

Airbnb is a foolproof platform and considers a lot about the safety of guests. Therefore, Airbnb does verify the hosting account to increase the reliability and credibility of the site.
Here is the verification process of the Airbnb profile:
Upload your picture and a picture of a government-issued ID like a driver's license or passport.
Connect other media handles to your Airbnb profile like Instagram, Facebook, LinkedIn, etc.
Upload a clear Airbnb profile picture and provide an email address and phone number.
Moreover, Airbnb reviews of both guests and hosts are the inherent verification of host and guest's authenticity.
5. Airbnb frequently asked questions - How to contact Airbnb?

This is one of the most common Airbnb frequently asked questions, but the answer is tricky. Well, it can be entirely of a challenge to directly come in contact with Airbnb customer care services. Phone numbers are usually not reachable, and the same is the case with emails. Airbnb uses its direct contact for emergencies.
So, if you want a swift response from Airbnb's side, write a message on their Twitter handle, and you will get a prompt and immediate reply.
6. Does Airbnb refund service fees?
Well, this depends upon the time of cancellation after your booking has been made. Usually, Airbnb refunds the service fee three times a year only if the cancellation has been made 48 hours after the booking.
Please note that Airbnb will not refund the service fee if you cancel your reservation after 48 hours.
7. What to do if the Airbnb host does not respond after the booking?
Most Airbnb hosts cannot frustrate the guests as negative reviews are the last thing they want. So, if a host isn't responding, there must be a sound reason.
Before contacting Airbnb directly, try all measures to get a host like a message, email, call, etc. If the host still doesn't respond, you can contact the Airbnb support centre. Airbnb then will try to get the host, and in case the host isn't reachable to them too, then Airbnb will either help you find another place to stay or refund your money.
Conclusion - Airbnb frequently asked questions
Many guests ask various questions before making a booking, and they have all the right to do. If you're a first-time Airbnb guest, then you can use Airbnb beginner's guide to have all your queries promptly answered.