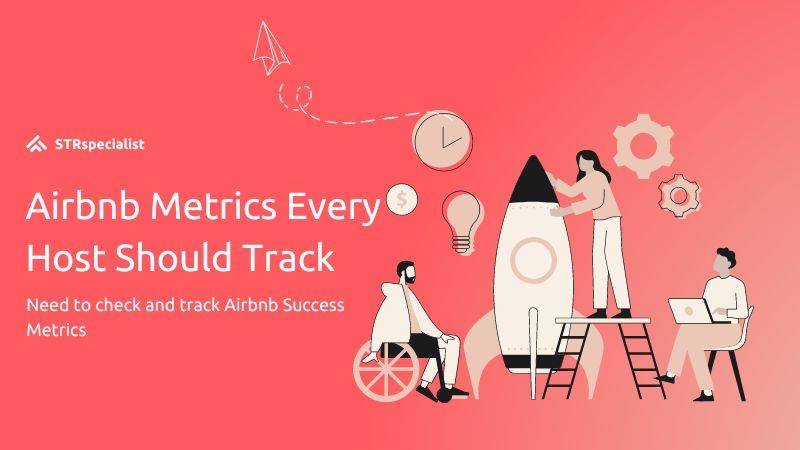 For an Experienced Airbnb host or have just started renting out property short-term, then you must understand Key Airbnb Metrics to run a successful business. If you do not know where to start an Airbnb, then read this guide to learn more about what metrics and KPIs to ensure the right path to achieve short-term and long-term business goals.
Airbnb KPIs reflect the attainment and growth of your Airbnb listing. Airbnb KPIs provide support to identify and understand the trends, which helps to make the vacation rental business better. They help you gain insights into Airbnb KPI's to identify and understand the trends.
Need to check and track Airbnb Success Metrics
Tracking Airbnb listings helps to attract new guests with data analysis. Additionally, this provides numerical proof to support & comprehend how business is doing. These listing also give you a realistic view of business and helps to make strategic decisions faster.
Tracking KPIs will help how to improve processes, and operations and help to understand how the business is doing. Automated Vacation rental software like Hospitable show daily hosting tasks, which will have a positive impact on all your KPIs.
Airbnb Key Metrics :
Following are the Airbnb Key Metrics which will help to grow the business and also to understand how business is doing.
Occupancy rate:
This Percentage of nights that guests stay in your listing and determines the cash flow. It can be used to adjust and compare prices. One can calculate Average occupancy rate by using the following formula.
Avg. occupancy rate= (number of booked nights / numbers of available nights) * 100
If listing's occupancy rates are too high compared to similar properties in your area, it might indicate that your prices are too low.
Average daily rate (ADR)
This metric tells what guests are paying for a specific period in your short-term rental property. It can also tell about earnings potential and is useful for identifying seasonal trends. ADR can be calculated by following formula
ADR = total revenue received from bookings for a specific property / the total number of nights booked
If numbers are too low, then you need to adjust your prices. To increase average daily rate then consider upselling or cross-selling additional services.
Average length of stay
This metric helps Managers and property owners to find how many nights one guest stayed at your place. This can be calculated by following formula: 
Average length of stay = total number of booked nights for the month / total number of bookings
 Welcoming and comfy your rental feels pleasure to your guests. Add more benefits and features to customer to make them feel that they get more in comparison what they paid.
RevPAR (revenue per available room)
In the hospitality industry, this is one of the popular metrics which gives a holistic view of a rental property's performance and helps to compare the performance of the business to that of competitors. This metric also help to manage multiple Airbnb listings and wants to see how different rental properties stack up against one another. RevPAR can be calculated by using the following formula:
RevPAR = average daily rate * occupancy rate
Net operating income
Is the revenue that a rental property has generated after deducting the operating expenses, such as the Airbnb commission fee, cleaning, and maintenance costs, etc. This metric allows to examine Airbnb's profitability and get a more accurate idea of expenses. This metric helps to identify whether operating costs are in control or not.
Revenue per property
This metric helps to know how much revenue multiple Airbnb properties generate. It also helps in finding which property is making maximum revenue and is cost-effective. It can be calculated by using the following formula:
Revenue per property = gross rental revenue for the specific period / total number of your properties
Total revenue for all Vacation rentals
Total revenue is the amount of money received from all bookings during a specific period. Owners and managers can calculate and project how much revenue they can generate in future with this metric. It can be calculated by :
Total revenue for all your vacation rentals = add all the costs guests paid, including nightly rates, cleaning fees, etc.
Revenue per channel
It is possible that the property can be listed on multiple channels (Airbnb, Vrbo, booking.com etc.) then this metric helps to manage and calculate revenue at all platforms/channels. This metric reduces time and effort in calculating the revenue generated by the same property on different channels. Proper and timely decisions can be taken for the property listed on different channels.
Inquiry-to-booking conversion rate
Converting inquiries into booking is the primary and key factor. More conversions into booking give edge to a property and increase its value too. This matric helps to track how many inquiries are converted in booking. It can be calculated by using following formula:
Inquiry-to-booking conversion rate = number of distinct inquiries / the total number of bookings for that rental property
Average response time to an inquiry
Having a good response rate helps Airbnb listings appear higher in guests' searches. Good business practice is to reply to queries/inquiries at the earliest, which gives more confidence to customers to make decisions quickly as they are satisfied with all their queries. 
Using vacation rental software like Hospitable to automate communication with guests. With Hospitable, you can schedule sending automated replies after new booking requests and much more. Average response time to an inquiry can be calculated by using formula:                                                                                                   
Average response time to an inquiry = adding up the time it took to respond to all your different inquiries / total number of inquiries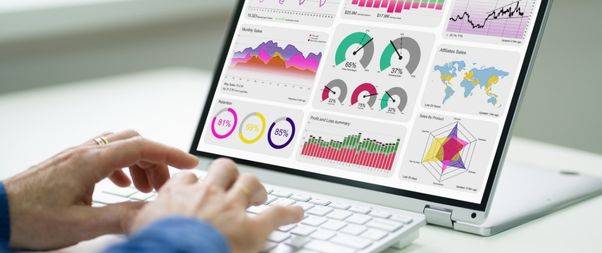 Airbnb Performance Metrics for Expert Hosts
With Airbnb professional hosting tools, owners / Managers can manage and track their multiple hosting performance.
The insights tab is a place which gives many KPI's to manage and track progress.
Airbnb performance metrics are Under Insights section,.
* Conversion—In this section user will get conversion rate, booking lead time, average returning guest rate, average page views, and wish list additions.
* Occupancy & rates—There are four sub-sections which will show data about occupancy rate, cancellation rate, duration of stay, and nigh rate.
* Quality—In this  section show reviews received from guests on the basis of categories as accuracy,  amenities provided, customer check-in, information and communication, cleanliness, location, and value
* Earnings—As the term show  this section gives a complete summary of earnings for each month, this earnings tell patterns and  seasonality for Airbnb property
* Hosting progress—This tab give data required  to go forward in hosting business; it helps to meet the key requirements of the super host program and also show its current status.
Final Thought
For all host and property managers all Airbnb metrics are important . As mentioned in above these metrics keep them informed and also status of different processes.  This also helps them to achieve their targets, make decisions which is required to give the best of vacation rental business.
You may also like,
How to Write Titles for Airbnb Listings That Get More Bookings
Practical Airbnb Ideas to Provide Your Guests The Best Stay Experience