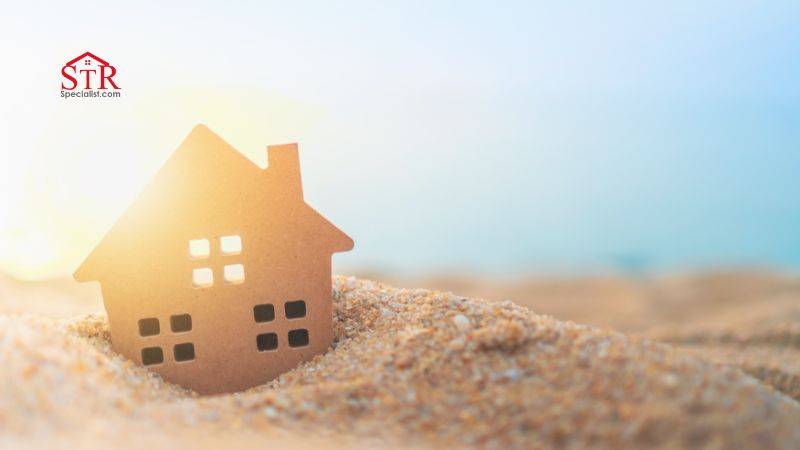 Contemplating the idea of listing your tiny homes on Airbnb? You're in good company. With their eco-friendly and cost-effective features, tiny homes are increasingly attracting a diverse range of travelers. 
Consequently, many people are leveraging the short-term rental (STR) market by featuring their compact properties on platforms such as Airbnb, VRBO, and Booking.com.
This article is designed to assist you in launching your Airbnb journey with helpful tips on managing your small-scale short-term rental. If you're on the hunt for inspiration for your tiny house venture, this blog also showcases some unique tiny homes currently available on top vacation rental sites.
Mastering the Art of Tiny Home Hosting on Airbnb
With tiny homes becoming an increasingly popular travel choice, they offer an ideal rental option for those seeking an affordable, yet unique and cozy lodging experience. Despite their smaller size, these properties exude a special charm and stylish ambiance. 
The rising demand coupled with lower initial expenses makes Airbnb's tiny homes a potentially profitable venture for hosts.
Enhancing your property's aesthetic appeal and furnishing it with all essential amenities for a comfortable stay can significantly increase your chances of a profitable operation. Above all, outstanding customer service is key to ensuring guest satisfaction.
While managing an Airbnb property can be demanding, vacation rental software such as Hospitable can streamline your tasks, freeing up your time to concentrate on crafting unforgettable experiences for your guests. 
Garnering positive reviews from these experiences can lead to a higher booking rate, further fueling your success. However, before you dive headfirst into the realm of Airbnb hosting, it's crucial to ensure that short-term rental of your tiny home is lawful in your locality. 
Reach out to your local governmental bodies to ascertain if there are specific building codes or zoning rules that you need to adhere to.
Preparing Your Tiny Home for an Impeccable Guest Experience
Before initiating your listing on Airbnb, it's essential to gear up your tiny house to receive guests. Here are some fundamental elements you should incorporate to ensure your tiny home Airbnb is guest-ready:
Cozy sleeping facilities
A comfortable living area furnished with a sofa or chairs and a dining table
A clean, operational bathroom equipped with basic amenities such as hand and body soap and towels
Outdoor facilities like a fire pit
Transitioning your tiny home into an Airbnb involves more than meets the eye. Part of the formula for success is furnishing your guests with all they need to feel at home. 
We've compiled a standard host checklist in a blog post that you might find useful. It enumerates all the items you should stock in your tiny home to assure your guests of an enjoyable travel experience.
Listing Your Tiny Home on Airbnb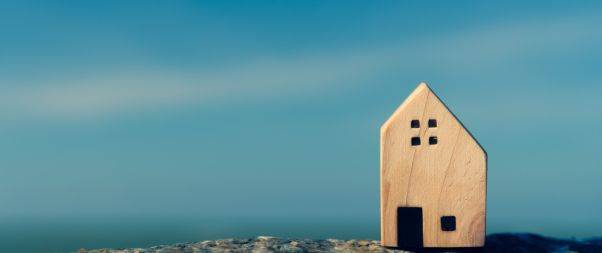 Once your tiny home is ready for guests, it's time to register and put up your rental space on Airbnb. With the rise of the tiny house movement, more such homes are appearing on Airbnb and similar platforms. It's crucial, therefore, to make your tiny home stand out to catch the attention of prospective guests:
Incorporate numerous captivating photos in your listing to emphasize your tiny house's best features and set expectations for your potential guests.


Craft an appealing title and a precise listing description to convey a clear image of your space, underlining its unique attractions.


Include information about the local area to inform guests about potential explorations.


Incorporate terms like "tiny home" and "tiny house", along with other relevant keywords, to ensure your listing appears in the appropriate Airbnb categories.


Set a competitive rate per night for your tiny home. Investigate similar listings in your vicinity to gauge what other hosts charge and adjust your price accordingly. 
Remember to consider all variables that may influence the price, such as your tiny house's size, the amenities provided, your property's location, seasonality, nearby attractions, and so forth.
Enlist a Trustworthy Cleaning Service
Maintaining cleanliness is of utmost importance to travelers, meaning your rental space must always be pristine and inviting. Cleaning a tiny house can pose unique challenges, especially with areas like loft beds or other hard-to-reach corners. 
To overcome these obstacles, consider hiring professional cleaning services or investing in professional-grade cleaning tools, such as a steam-cleaner, to simplify the cleaning process.
Cultivate Your Skills as an Approachable and Prompt Airbnb Host
Effective communication significantly shapes the guest experience, and guests often reflect this in their reviews. Strive to address all booking inquiries swiftly and maintain proactive dialogue with guests before, during, and after their stay. 
By doing so, you can ensure that travelers have all the necessary information promptly when needed.
In Conclusion
With a growing demand for compact living spaces and reduced costs, leasing tiny homes on Airbnb can serve as a lucrative avenue for earning rental income. However, it's crucial to remember that turning your tiny home rental into a profitable venture requires thoughtful research, meticulous preparation, and time. 
The cornerstone to your success lies in ensuring your guests have an outstanding experience during their stay at your tiny home.
You may also like
Guide to Selecting the Ideal Cookware Sets for Your Airbnb Kitchen
Airbnb and Its Background Check Procedures: What Hosts Should Know