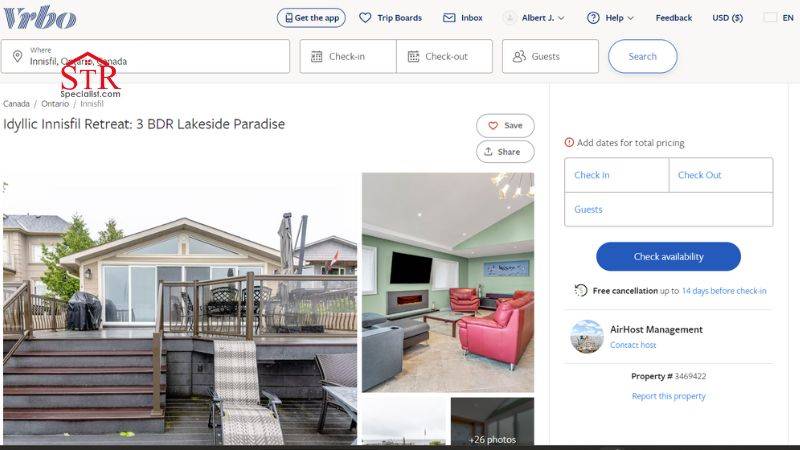 Are you considering renting out your vacation home on Vrbo? Find out the essential requirements you need to meet before creating a listing on this popular OTA platform. 
Learn about local short-term rental regulations and ensure you're prepared to meet Vrbo's criteria for hosting success. Start earning extra income from your property today.
Staying Compliant with Local Vacation Rental Regulations: Vrbo Requirements
As the vacation rental industry expands, numerous state and local governments have implemented laws to regulate short-term rental properties. These regulations vary from one town to another, but certain common policies prevail.
Zoning regulations and ordinances are frequently enforced, designating specific zones for short-term rentals.


Many cities mandate registration, permits, general business licenses, and short-term rental licenses for property owners.


Caps on the number of short-term licenses issued within a jurisdictional boundary are imposed in certain communities.


Some jurisdictions and community HOAs prohibit any form of short-term rentals.


Certain areas require vacation rental owners to collect transient occupancy taxes from guests and remit them to tax authorities.


Parking, building safety, health codes, and liability insurance regulations may also apply.
To ensure compliance with your region's legislation and city ordinances, it is crucial to conduct thorough research, visit government websites, and contact local authorities before creating your Vrbo listing.
Listing Requirements for Vrbo: Ensuring a Successful Vacation Rental Listing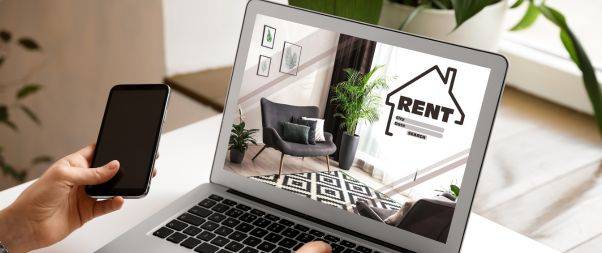 When it comes to listing your property on Vrbo, whether it's your primary residence or a vacation home, you'll find a straightforward process guided by the platform. However, it's important to note that Vrbo specializes in whole homes and does not accept shared spaces.
As a host, you have two options for Vrbo listing fees. You can choose a one-time annual subscription fee of $499, covering all bookings received throughout the year, which is suitable for hosts renting their properties year-round.
Alternatively, you can opt for the pay-per-booking fee, where you are charged a small commission (8% + applicable tax) only after receiving a booking.
To meet Vrbo's host requirements, your listing must accurately describe the rental property and adhere to the platform's Marketplace Standards. These standards ensure a simple, secure, and consistent booking experience for guests, while also enhancing listing visibility for compliant hosts.
To ensure your listing meets basic quality standards, be sure to include the following:
A headline with a minimum of 20 characters


A property description with a minimum of 400 characters


At least six photos showcasing your property


Details about the bedrooms and bathrooms


Accurate property address and latitude/longitude codes


Specification of the property registration number, if required by local jurisdictions


Updated information on bookings and calendar availability, along with transparent rates and fees


A list of top-searched amenities


Clearly stated house rules and policies
It's important to note that all bookings must be processed through the Vrbo marketplace. Therefore, host listings must not include any content that directs travelers to book outside of Vrbo's checkout flow, such as URLs, email addresses, phone numbers, or property addresses.
While platforms like Vrbo, Airbnb, and Booking.com offer excellent exposure to a broad audience and help build trust with new guests, it is also recommended to create a direct booking website to establish guest relationships and secure repeat bookings without incurring OTA fees.
Photo requirements for VRBO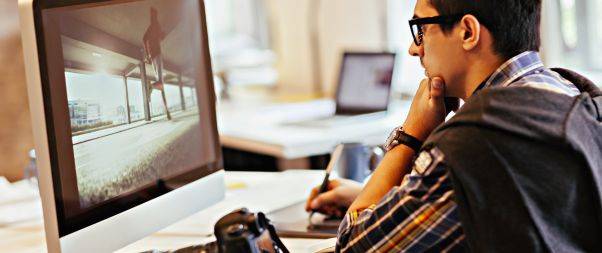 Captivating, high-quality photos of your rental space and its surroundings are crucial to the success of your Vrbo listing. These images help establish an emotional connection with potential travelers and can significantly increase booking potential.
Vrbo recommends including a minimum of 25 sharp, well-lit, high-resolution photos that are in landscape view (horizontal) rather than portrait view (vertical).
To ensure your photos meet Vrbo's requirements, consider the following guidelines:
Minimum resolution of 1024 x 683 pixels: This ensures that your photos are clear and visually appealing.


Maximum file size of 20 MB: Keep the file size within the designated limit to ensure smooth uploading.


Accepted formats: Vrbo allows photos in JPEG/JPG, PNG, or GIF formats.


Avoid low resolution, blurry, or dark photos: Make sure your images are crisp, clear, and well-lit, showcasing your property in the best possible light.


Do not use black and white photos: Color images are preferred to provide an accurate representation of your rental space.


Ensure proper orientation: Make sure your photos are correctly oriented and display your property in the most visually pleasing way.


Use relevant photos: Only include images that accurately represent your property and its surroundings. Avoid unrelated or misleading visuals.


Avoid watermarked, inappropriate, or copied photos: Your photos should be original and adhere to Vrbo's guidelines.
It's worth noting that Vrbo has a feature that identifies photos that do not meet their requirements. If any of your photos are flagged, it is important to replace them with images that align with Vrbo's criteria.
Pro Tip: Enhance your listing by adding a virtual tour. This immersive experience allows travelers to explore your property's layout and amenities, enabling them to make faster decisions and potentially leading to more bookings.
By following Vrbo's photo requirements and utilizing additional features like virtual tours, you can enhance the visual appeal of your listing and increase its overall attractiveness to potential guests.
Ensuring Safety at Your Vacation Rental: Vrbo Host Requirements
Maintaining a safe environment for your guests is of utmost importance as a Vrbo host. Here are essential measures you should take to prioritize the well-being of your guests:
Provide emergency contact information: Furnish your guests with local emergency service contact details and nearby hospital information. Additionally, make sure they are aware of how to reach you promptly should any issues arise during their stay.


Implement fire safety measures: Equip your vacation home with essential fire safety equipment, including smoke detectors, carbon monoxide detectors, and a fire extinguisher. Regularly check and maintain these devices to ensure their proper functionality.


Offer a first aid kit: Place a well-stocked first aid kit in a readily accessible location within your vacation rental. Ensure it contains necessary items to address minor injuries or health concerns.


Communicate about security measures: If your vacation rental property has security cameras or other surveillance systems in place, it is important to inform your guests about their presence. Respect your guests' privacy and provide clear communication regarding any security measures implemented.


Childproof your home: Take necessary precautions to make your vacation rental safe for guests traveling with children. Address potential hazards such as securing furniture, covering electrical outlets, and removing sharp objects to create a child-friendly environment.


Maintain proper ventilation and temperature control: Ensure your vacation rental property is adequately ventilated, allowing for fresh air circulation. Additionally, ensure that the thermostat is in proper working condition to provide a comfortable and safe environment for your guests.
By adhering to these guidelines, you can prioritize guest safety at your vacation rental and enhance their overall experience while staying at your property.
Conclusion
Renting out your property on Vrbo can be a lucrative opportunity, but it's crucial to familiarize yourself with local vacation rental laws and Vrbo requirements as a responsible host. 
By adhering to Vrbo's listing and photo guidelines, you can effectively showcase your property, attract more travelers, and regularly update your listing with accurate and engaging content.
Additionally, it is essential to be a responsible Vrbo host who values good neighbor relations. Encouraging your guests to be considerate of the community and respecting your neighbors' rights is vital. 
By promoting responsible behavior during their stay, you can minimize the likelihood of neighbor complaints and potential enforcement actions, ultimately paving the way for your success as a host.
You may also like:
Is Third-Party Booking Permitted on Airbnb?