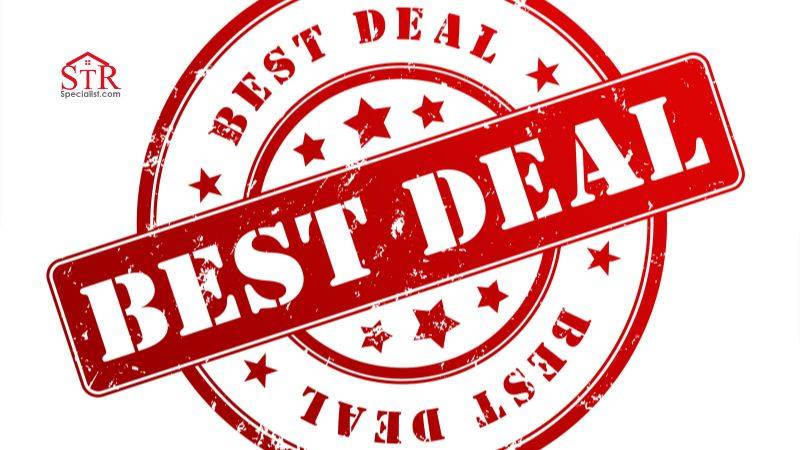 Discover the secrets to securing the ultimate Airbnb deals and never pay full price again. From timing your bookings to selecting the perfect listing, this comprehensive article unveils a plethora of discounts, coupons, and clever tactics that guarantee incredible savings.
Whether it's a short stay or an extended period, follow these expert guides to unlock the best deals and make every booking a budget-friendly success.
Unlocking the Secrets to Finding the Best Airbnb Deals
Discovering incredible accommodation options on Airbnb has become easier than ever. With Airbnb's stringent guidelines for hosts, ensuring quality stays, finding the perfect place has never been more accessible.
When embarking on your search, leverage the power of filters to streamline your experience and eliminate unsuitable listings. 
From narrowing down options based on suitability for kids or pets to selecting the desired type of Airbnb, number of bedrooms, and price range, filters are your key to refining your search. Don't forget to check for essential amenities like heating and cooling to ensure a comfortable stay.
When it comes to finding your ideal Airbnb listing, the key is in the details. Once you've identified the type of listing that suits your needs, take advantage of the map feature to narrow down your search to a specific area. This allows you to ensure central proximity or avoid certain neighborhoods, depending on your preferences.
Reviews play a crucial role in your decision-making process. They provide valuable insights into the experiences of previous guests, giving you a glimpse of what to expect. 
Pay close attention to both positive and negative reviews, as they offer a window into the host's responsiveness and professionalism. A host who handles feedback graciously and professionally is typically a good sign.
With a listing that meets your requirements and favorable reviews in hand, it's time to secure your booking. But before you do, discover the optimal timing for nabbing the best deal. Stay tuned to learn about the strategic approach that maximizes your chances of scoring an incredible offer.
Cracking the Code: Finding the Optimal Time to Book Your Airbnb
Timing is everything when it comes to securing the best deals on Airbnb. To maximize your savings, aim to book your stay approximately six to ten days before your trip. During this window, prices tend to drop by up to 18% as hosts strive to fill their calendars.
However, it's important to consider other factors that can influence prices and availability. In bustling cities with hundreds of listings, hosts often reduce prices to stay competitive, resulting in more affordable options. On the other hand, properties in smaller tourist towns may maintain higher prices due to limited competition.
Avoid booking an Airbnb too far in advance if your goal is to snag a great deal. When you book 30 days or more ahead of your trip, hosts have ample time to sell those dates and offer fewer discounts or incentives.
Unlocking Savings: Extend Your Stay for Better Deals
Believe it or not, booking more nights than you initially need can actually work in your favor when it comes to reducing the price of your stay.
It may sound counterintuitive, but it's true. Many hosts offer attractive weekly and monthly discounts to their guests. So, if you initially planned to stay for just six nights, consider extending your trip by one more day. 
By doing so, you'll qualify for the weekly discount, allowing you to enjoy significant savings on your overall stay.
Cracking the Last-Minute Airbnb Deals Myth
Is Airbnb cheaper when booked last minute? The answer is yes but with some caveats.
Just like hosts offer weekly and monthly discounts, they may also provide last-minute discounts. These discounts are automatically applied when you enter your desired dates. 
However, it's important to note that these last-minute discounts typically range around 5%, making them less reliable for significant savings.
Booking last minute can also present limitations. Since guests have likely already booked the best-value listings, your selection may be limited. As a result, you may not have as many options to choose from compared to booking in advance.
In summary, it is true that Airbnb prices may be cheaper when booked last minute. However, it's important to keep in mind that the selection may be limited, and the discounts may not be substantial. 
So, while it's worth exploring, relying solely on last-minute bookings may not guarantee the best deals.
Unleash the Art of Negotiation: Securing the Best Airbnb Deals
Similar to purchasing a new car, accepting the first offer on Airbnb is not always the best strategy. Negotiation can be a powerful tool to help you secure the ultimate deal, but it requires finesse to avoid missing out on a fantastic property.
The key to successful negotiation with Airbnb hosts lies in being respectful and polite throughout the process. By following these simple steps, you can increase your chances of obtaining that coveted discount:
Mastering the Art of Airbnb Negotiation: Insider Tips
1. Begin by selecting your desired dates and specifying the number of guests. Then, navigate to "The Host" section of the listing and click on the "Contact Host" button.
2. Take this opportunity to communicate with the host and share why you are interested in booking their home. Provide a brief introduction about yourself, fostering a personal connection.
3. Once the host approves your request to book, it's time to inquire about a potential discount. Remember, you're dealing with a homeowner, so approach the negotiation with respect and fairness. Avoid being overly demanding or greedy.
4. If the host agrees to offer a discount, they will send you a special offer for your consideration. Take the time to review the offer thoroughly.
5. If you are satisfied with the negotiated price, go ahead and accept the offer to secure your booking.
By following these insider tips, you can skillfully engage in Airbnb negotiations and increase your chances of obtaining a favorable discount while maintaining a respectful and positive interaction with the host.
1. Explore Other Booking Sites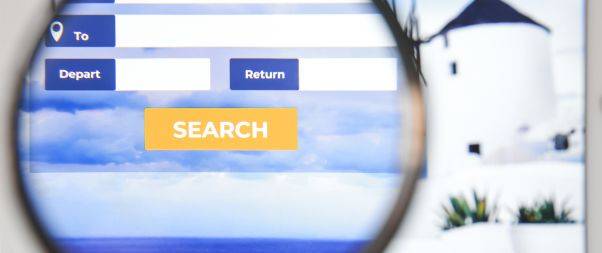 While we're focused on Airbnb deals, it's worth considering other platforms as well. Many hosts list their properties on multiple sites like HomeAway or Booking.com. Since pricing structures and service fees can vary across platforms, checking out other booking sites can lead to potential savings.
 Although there isn't a dedicated comparison site for short-term rentals yet, here's a time-saving trick: Find the listing you like, load up the photos, click on the first photo to enlarge it, then right-click and select "Search Google for this image." 
Google will display any pages using the same photo, helping you discover alternative listings and potentially uncover better deals.
2. Utilize First Booking Coupon Codes
If negotiating for discounts isn't your preferred approach, using a coupon code can be a stress-free alternative to secure savings. Some platforms offer coupon codes for first-time users, with potential discounts of up to $50 off your initial stay. To access these coupons, follow these steps:
3. Request a Special Code:
An easy way to obtain a discount is by asking someone already using Airbnb to share a special code with you. Once you receive the code, you can use it during your first trip, enjoying the savings hassle-free. If you don't know anyone using Airbnb, you're welcome to use our BnbDuck coupon code.
Note: The limitation of such coupons is that they can only be used once for your first stay. To utilize this multiple times, you would need to create new Airbnb accounts, which can be quite cumbersome. However, many people still choose this method for the potential discounts it offers.
4. Offer Your Services
A clever approach to securing a great deal on your next Airbnb stay is to offer your services to the host. This doesn't necessarily mean trade skills only—think beyond that! Whether it's gardening, painting, pet care, or even providing babysitting services, you can propose to assist with tasks that may benefit the host.
By offering a helping hand, you might just earn yourself a discounted or even free night's stay. Keep an eye out for opportunities during your stay and don't hesitate to extend your assistance.
By employing these creative strategies, you can increase your chances of obtaining attractive discounts and make your Airbnb experience even more rewarding.
Unveiling the Secret: Scoring Great Deals on New Airbnb Listings
Did you know that new listings on Airbnb can be a hidden treasure trove for amazing deals? During the first two weeks of their listing, hosts strive to attract as many guests as possible, resulting in lower prices and enticing offers.
Why are new listings so appealing? Here's the inside scoop:
1. Boosted Rankings:
Airbnb gives a boost to new listings, leading hosts to lower prices to attract guests and accumulate reviews quickly.
2. Enthusiastic Hosts:
New hosts are often eager to secure bookings and may be more willing to offer discounts when asked. Combined with already competitive prices, this presents an opportunity to strike an even better deal.
While booking an untested Airbnb involves some risk, you can take certain precautions:
1. Scrutinize Photos:
Carefully examine the listing's photos. Look for signs of a serious host, such as quality furniture, neatly made beds, and appealing accessories.
2. Read the Description:
Thoroughly review the listing's description and compare it with the photos to ensure consistency.
3. Ask Questions:
If you have any concerns or uncertainties about the listing, don't hesitate to reach out to the host. Observe their response time and how they address your queries, as it reflects their reliability.
Don't be deterred by listings with few or no reviews, as they can often offer excellent value for your money.
Enhancing Your Profile for Discount Success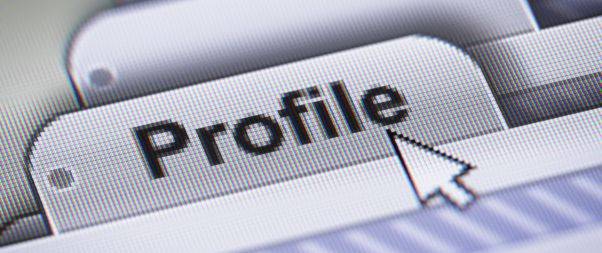 Having a complete and trustworthy profile significantly increases your chances of securing discounts. Consider the perspective of a host: Would you choose a guest with a verified ID, complete profile, and positive reviews, or someone with only a verified email and minimal information?
To maximize your profile's appeal, ensure the following verifications are in place:
Profile Photo (of yourself)


Government-issued ID


Verified Email Address


Phone Number


Hometown (Town, State)


Connected Social Accounts (Facebook, Google, etc.)


Reviews from Other Hosts
By investing time in building a comprehensive profile, you establish trust with potential hosts and improve your likelihood of obtaining discounts. These key aspects are crucial to hosts when determining your suitability as a guest. It's essential to complete as much of your profile as possible.
Additionally, it's highly recommended to leave reviews after each Airbnb stay you complete. By doing so, you can build a strong foundation of positive recommendations.
By prioritizing these actions, you'll establish yourself as a trustworthy and reliable guest, making hosts eager to welcome you into their homes. For detailed Airbnb profile examples, I invite you to explore my comprehensive guide.
IN CONCLUSION…
As you can see, finding the best deals and discounts on Airbnb is a manageable task with a little knowledge and strategy. Let's recap all the ways you can secure the best Airbnb deals:
Book at the optimal time, ideally 10 to 6 days before your trip, when prices tend to be lower.


Consider extending your stay to activate weekly or monthly discounts, especially for longer stays.


Utilize your negotiation skills and charm to potentially negotiate a lower rate with the host.


Take advantage of Airbnb's first trip booking coupon codes to enjoy additional savings.


Check other booking sites to compare prices for the same property and potentially find better deals.


Keep an eye out for brand-new listings that often offer lower introductory rates.


Build trust with hosts by completing your profile page, increasing the likelihood of host approval.
Happy deal hunting! With these strategies in mind, you'll be well-equipped to save money and find incredible deals on your future Airbnb stays.
You may also like:
Is Airbnb a Secure Accommodation Option?
Exploring Airbnb Luxe: A Guide for Hosts on Providing Luxury Accommodations