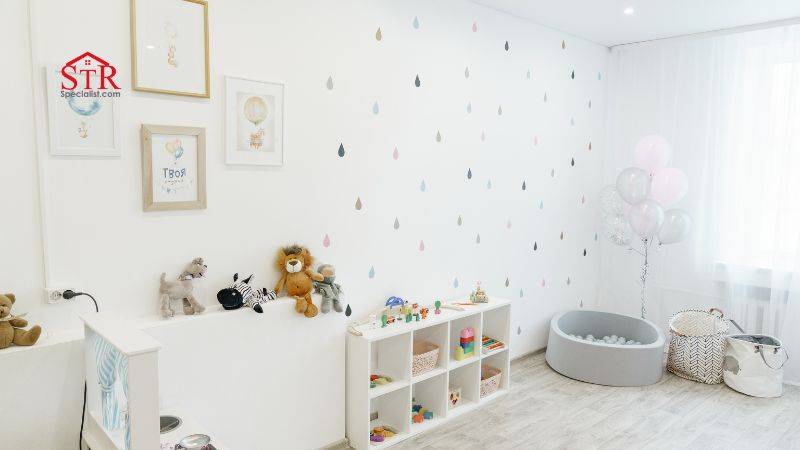 The trend in modern travel is all about deeply engaging with local culture, staying somewhere that gives you a sense of home away from home. 
This makes themed Airbnb an ideal choice, particularly for those traveling in a group or with a partner. But the question remains, are these themed Airbnbs really worth the investment?
Airbnb's Themed Options
Airbnb patrons have consistently shown a preference for themed accommodations, and in response, the availability of such stays has significantly expanded in recent years. 
Some hosts curate spaces inspired by themes such as the Beatles, the '80s, or even Luxury, aiming to provide unique experiences that guests wouldn't typically have at their own homes. However, it's worth noting that some of these themes might not resonate with every visitor.
Securing Airbnb bookings during high-traffic seasons is typically less difficult; however, maintaining a steady flow of guests year-round poses a greater challenge for hosts. 
An Airbnb with a strong thematic concept is more likely to attract bookings consistently across the year, rather than only in peak periods.
Factors to Take Into Account
If you're planning to adopt a theme for your Airbnb property, it's essential to ensure it's immersive and not distracting. Your guests should be able to fully engage with the intended theme. Here are some tips:
Superhost Role:  It's crucial to be readily available for your guests. Show them around your property through images, and personally, if possible, highlighting all the elements that enhance your chosen theme.



Additionally, use descriptive words fitting your theme (like 'magical', 'radical', or 'serene') in your property description.

Lighting: The level and style of lighting can greatly impact how your theme is perceived. Not only is the right amount of light crucial for visibility, but the lighting fixtures themselves can also contribute to the theme, setting the appropriate mood. And don't forget to capitalize on natural light!


Theme Inspiration: When considering which theme to choose, reflect on what you appreciate most about your location. You may find the perfect theme closer than you think.


Consistency in Theme: Trying to incorporate too many design elements or themes can result in a confusing aesthetic. For example, a straightforward beach house theme might be disrupted by the introduction of pirate elements.



While there's some correlation, the sleek, tranquil appeal of a beach house shouldn't be disrupted by pirate chaos. It's best to select one theme and adhere to it consistently.
Minimize Language Obstacles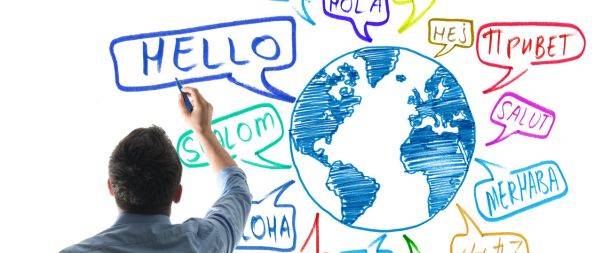 Offering your listing in multiple languages can be beneficial, as not all Airbnb users are fluent in English. Translating your listing can thus increase your bookings. The numerous advantages of translating your Airbnb listing include:
Enhanced Booking Opportunities: A translated listing can increase your chances of securing more bookings, thereby boosting your income.


Broadened Guest Reach: By making your listing available in various languages, you'll be able to appeal to a larger and more diverse pool of potential guests.


Professional Presentation: A listing that's available in multiple languages can appear more professional compared to those solely in English.


Localization: You can translate your listing into up to five languages. This is a crucial step if your Airbnb is located in a city that attracts significant tourist traffic, ensuring you cater effectively to a global audience.
Steps for Thematic Design of Your Property
Airbnb primarily focuses on curating and facilitating unique experiences. While the platform certainly caters to the rental of extra rooms or even couches, it stands out due to the tours, classes, and hikes offered by Airbnb hosts.
It's all about individualized experiences, and your space should be designed to deliver just that. But how about enhancing these experiences with a theme that transforms your property into an immersive adventure?
In selecting a theme, consider something that aligns with your local area, country, or regional history. Using the natural environment as the basis of your theme is a popular approach and often receives high appreciation from guests. 
Your choice of theme for your Airbnb is ultimately only constrained by your creativity. Here are some suggestions to kickstart your brainstorming:
Theme Selection: Consider your surroundings and their history. Are you near mountains, a beach, or a local theme park? For inspiration, take a look at this Disney/Universal-themed Airbnb in Florida.


Decor: Start with what you already have and gradually introduce new items to create a more unified theme. If resources allow, consider adding built-in beds, children's play areas, or outdoor activities that align with your theme.


Online Updates: Once you've revamped your property, ensure you update your listing so potential guests can see your new theme. This might involve new photographs and a rewritten description. Remember to include keywords to enhance your listing's searchability.


Neutral Approach: If you're working with a limited budget or lack decorating experience, keep your changes minimal. Tackle one room at a time; you don't need to complete the whole house at once.



Some guests might appreciate having a few quieter, more neutral areas to relax in if other parts of the property are heavily themed.

Themed Events: Keeping your setting fresh and updated can be appealing to guests. You could consider theme shifts to celebrate holidays or major events like the Olympics. These "themed events" could help attract bookings during slower periods.


Wall Art: Walls provide a vast canvas to enhance your theme. Use pictures, paintings, or even murals to elevate the thematic experience. While some parts of your Airbnb might be more subdued, others can be lively and imaginative.



Children particularly enjoy spaces adorned with their favorite characters, making their rooms ideal for murals featuring the likes of Spiderman or Queen Elsa.
In Summary
Airbnb guests are seeking more than just accommodation; they desire an enriching and authentic experience. Airbnb's "Experiences" initiative has been designed to foster a deeper connection between hosts and guests, enhancing the value of their trip.
It enables guests to book tours, guided activities, classes, restaurants, nightlife spots, and various other experiences.

Alternatively, they can choose to fully immerse themselves in the unique atmosphere of your themed property, transforming their stay into a memorable adventure.