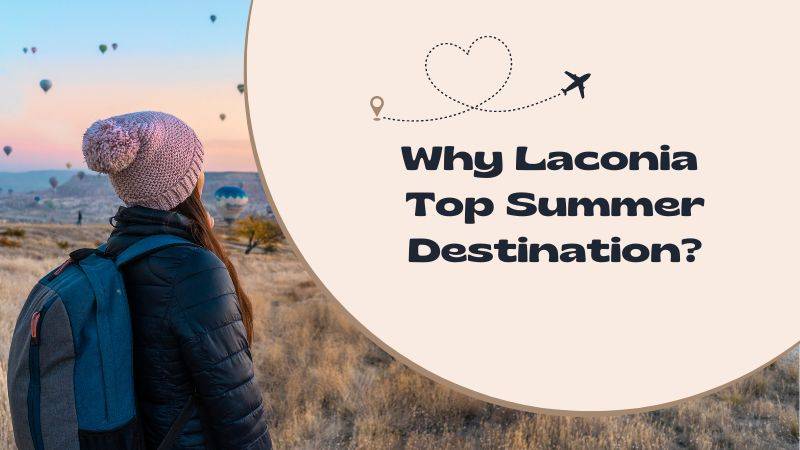 I. Introduction: Setting the Summer Stage
As the days grow longer and the temperatures rise, the pursuit of the ultimate summer getaway is on everyone's mind. Enter Laconia, New Hampshire—a serene, adventure-filled paradise that has recently soared to one of Airbnb's top 10 U.S. summer destinations. Here's source of Airbnb deals for US readers.
If you're looking for a magical blend of nature, culture, and leisure, look no further. This article unpacks why Laconia is quickly becoming a go-to hotspot for a diverse group of travelers.
II. The Local Getaway: A Perfect Escape in Uncertain Times
In an age where pandemic-related restrictions have made international travel complex and uncertain, local destinations have risen to prominence.
Laconia epitomizes the advantages of local travel—there's no need for complicated flight bookings or extended periods in quarantine.
You get the full vacation experience without the usual hassles, making it both an accessible and sensible choice for the modern traveler.
III. The Charms of Laconia: A Closer Look
A. Lake Winnipesaukee: A Watery Wonderland
Lake Winnipesaukee isn't just a body of water—it's a multi-faceted outdoor experience. Covering 72 square miles, it offers everything from boating and paddle boarding to fishing and sunbathing.
The lake is a hive of activity in the summer, providing both relaxation and adventure. Its crystal-clear waters are perfect for a morning swim or snorkeling, while the surrounding areas offer scenic beauty that serves as a backdrop for spectacular sunset dinners.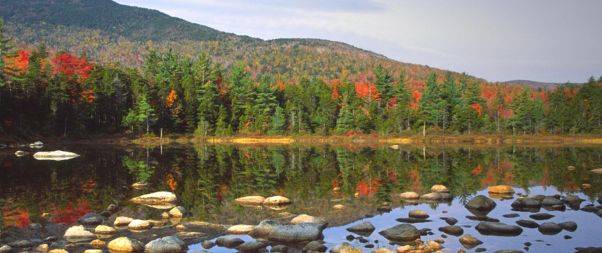 B. Laconia Motorcycle Week: A Legacy of Adventure
2023 is a significant year for Laconia Motorcycle Week as it marks the event's centenary. With a hundred years of history, the week-long celebration is not just for motorcycle enthusiasts but has become a multifaceted festival featuring food stalls, live music, and an array of family-friendly activities. Expect exhilarating bike stunts, themed contests, and a tribute to the history of motorcycling that will leave everyone enthralled.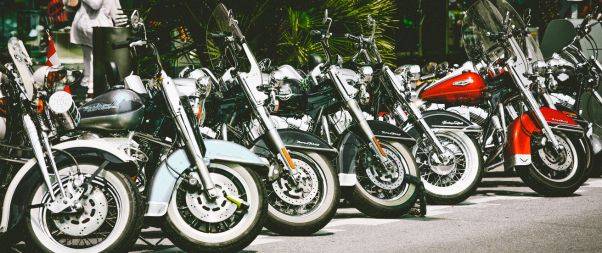 IV. A Perspective from Airbnb: The Global Context
The Airbnb ranking is significant, especially when you consider that users have pre-booked stays in over 72,000 cities and towns globally for the upcoming summer. Laconia's high position is a testament to its rising popularity and an indicator of how much it has to offer compared to other destinations worldwide.
V. Nailing the Logistics: Tips for Booking Your Laconia Stay
A. Timing is Everything
The growing demand for Laconia means accommodations—from hotels to Airbnb homes—are filling up fast. Experts suggest booking your stay at least three to four months in advance. Not only does this secure a spot, but early booking often unlocks discounted rates.
B. Accommodation Choices to Suit Your Style
Whether you're looking for luxury or something more budget-friendly, Laconia caters to all. The area is rife with luxury lakeside resorts equipped with spas, fine dining restaurants, and private marinas. For a more intimate setting, various Airbnb options range from quaint cottages to modern apartments.
VI. Beyond the Lake and Bikes: Exploring Nearby Attractions
A. Hiking Trails: Nature at Its Best
1. Belknap Mountain Range
A visit to the Belknap Mountain Range is non-negotiable for hiking enthusiasts. Several trails offer varying levels of difficulty, ensuring there's something for everyone—from novices to experts. The summit provides breathtaking views that make the hike worth every step.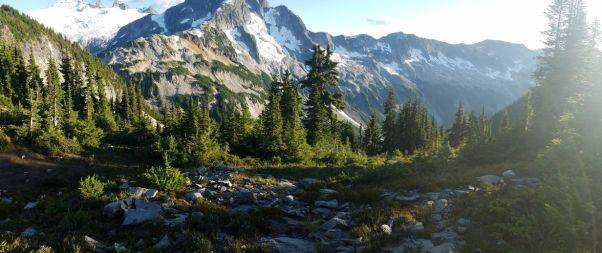 2. Ahern State Park
Ahern State Park is a hidden gem located in Laconia, New Hampshire, offering a plethora of activities for visitors who enjoy outdoor recreational experiences. Situated on 128 acres of well-preserved natural terrain, the park is less known than its big sibling,
Lake Winnipesaukee, but no less charming or fulfilling. It's a sanctuary that exudes a laid-back vibe, making it a perfect place for families, couples, and solo travelers alike.
The park features trails that are accommodating for hikers of all levels, from meandering paths perfect for a gentle stroll to somewhat more challenging terrains for those seeking a bit of an adrenaline kick.
These trails are especially popular among local families, offering a great way to introduce children to the joys of hiking without overwhelming them.
The trails are not only accessible but also pet-friendly, meaning your four-legged companions can join in on the adventure. In the summer, these trails come alive with vibrant wildflowers and are often spotted with picnickers enjoying a day under the sun.
Ahern State Park also offers multiple picnic areas, complete with tables and grills. Families and groups of friends can enjoy barbecues and picnics while surrounded by picturesque views. These areas are also excellent for playing frisbee, throwing a football, or simply lying down with a good book.
So, whether you're looking to spend a day hiking, fishing, paddleboarding, or simply lazing around in the beauty of nature, Ahern State Park is a place that promises a fulfilling experience without the crowds or fanfare of more mainstream attractions. It's a slice of New Hampshire's unspoiled beauty, serving as a humble reminder of what the great outdoors has to offer.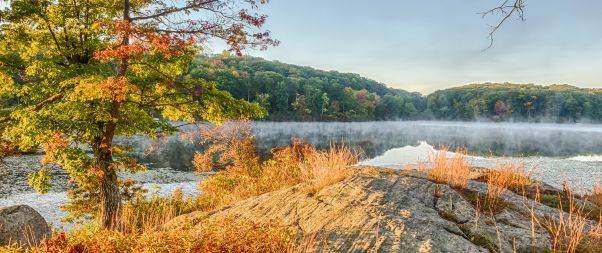 B. Local Breweries: The Taste of Laconia
1. White Mountain Brewery
Beyond just serving exceptional craft beer, White Mountain Brewery serves as a community gathering spot. Regular events like "Brewmaster's Night" offer patrons the chance to learn about the brewing process and the stories behind each unique brew.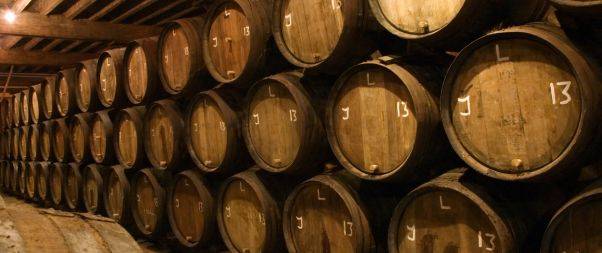 2. Laconia Ale Works
This brewery stands out for its commitment to sustainability and community betterment. Frequent events like "Brew for a Cause" nights offer patrons the opportunity to enjoy good beer while contributing to a greater purpose.
C. The Quaint Retail Scene: Shop Local, Shop Unique
1. Lakeside Avenue Boutiques
For those who love shopping, Lakeside Avenue is a haven. With boutiques that sell everything from custom jewelry to organic skincare, you can find gifts or keepsakes that are as unique as they are local.
2. The Bookend Bookshop
The Bookend Bookshop is more than a store—it's an experience. With a rich collection of rare antiques and bestsellers, it's a bibliophile's dream. The adjoining café allows customers to savor a cup of coffee while diving into their latest purchase.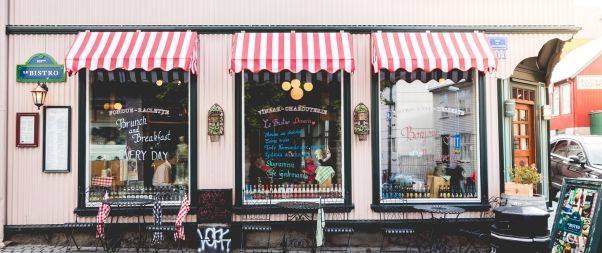 VII. Wrap-Up: Laconia as the Comprehensive Experience
Laconia, with its majestic lake, vibrant community events, and multiple activity hubs, offers a well-rounded vacation experience. It's not just a destination but a collage of experiences that promise to make your summer unforgettable.
VIII. Additional Resources: Preparing for Your Trip
Before you go, there are various resources that can help you plan the perfect vacation. From Airbnb booking guides to specialized travel blogs focused on Laconia, a little research can go a long way.
IX. Concluding Remarks: Why Wait?
The surge in popularity, the rich array of activities, and the accolades from trusted platforms like Airbnb make it clear: Laconia is the place to be this summer. Bookings are filling up fast, so don't wait. Secure your spot now and prepare for a vacation filled with discovery, relaxation, and adventure.
With a variety of experiences that appeal to all age groups and interest levels, Laconia isn't just a destination; it's your next favorite summer memory waiting to happen.
You may also like;
The Definitive Guide to Crafting a Rock-Solid Liability Waiver for Your Property, Activity, or Event
Crafting the Perfect Cleaning Service Agreement: A Quick Guide
Pet Agreement: Responsible Pet Ownership on Rental Property
Secure Your Airbnb: Maintenance & Repair Contract Template
Protect Your Interests: The Ultimate Indemnity Agreement Template