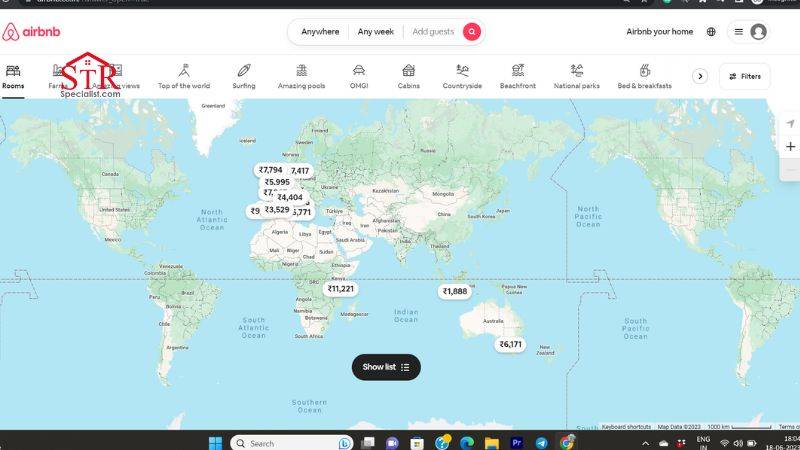 Understanding the latest developments and trends on Airbnb is a crucial aspect of being a successful short-term rental host. It's key to staying competitive and optimizing your earnings. 
Airbnb has introduced a variety of new features aimed at simplifying the hosting process, increasing profitability, and enhancing guest satisfaction. In this article, we'll delve into the fresh Airbnb additions that can enhance your bookings, income, and guest experience for the year 2023.
1. Leverage Quick Replies for Efficient Interaction with Your Airbnb Guests
One of the most substantial hurdles in short-term rental hosting is managing effective communication with guests. Quick, considerate responses are key to improving guest experience and garnering positive reviews.
Airbnb's enhancement of the Quick Replies feature allows you to respond immediately to checkout-related queries via the messaging app. Not only does this save you precious time, but it also ensures guests receive speedy and accurate responses. 
While this feature was already used for generic check-in and check-out messages, this new update allows hosts to address checkout needs more promptly. It also nudges you to set up these messages if you haven't done so already.
2. Facilitate a Seamless Departure Experience with Airbnb's Checkout Tools
Airbnb's enhanced Checkout Features streamline the departure process for both hosts and guests. Now, hosts can designate checkout tasks for guests simply by selecting the necessary chores. 
On their end, guests receive a notification on the day of departure detailing the required tasks. This innovative feature allows guests to easily track their progress, making the process more user-friendly and efficient. 
Consequently, your guests can comprehend your expectations and guarantee that the space is left tidy, facilitating the cleaning process.
3. Optimize Team Management with Airbnb's Advanced Co-Host Tools
The co-hosting feature of Airbnb is a fundamental component for fostering effective team collaboration. The newly introduced Co-Host Tools update significantly simplifies the management of co-hosts. 
These innovative tools enable you to view all co-hosts in a single location, send out straightforward invitations, and assign varying levels of access based on each co-host's role. 
An added advantage is that Airbnb can now directly remunerate co-hosts, depending on the host-set percentage or rate for the co-host's services, thus eliminating the need for host-to-co-host payments.
4. Maximize Your Rates and Availability Utilizing Airbnb's Calendar Modifications
The Airbnb calendar has been significantly enhanced, bringing about a host of advantages for short-term rental hosts. You can now opt for a year-long calendar view to conveniently plan your availability and pricing for the whole year.
The new feature also enables you to set up discounts for specific time blocks. Airbnb goes a step further by providing suggestions based on the offerings of other hosts in your vicinity. 
Now, instead of having to select individual dates in the mobile app, you can modify several weeks simultaneously, a much-awaited update set to save hosts time and effort!
Moreover, Airbnb now provides rate suggestions based on the charges set by other hosts who have successful bookings. Likewise, knowing the rates set by hosts who are struggling with bookings can help you formulate your pricing strategy more wisely.
5. Provide Your Guests with Additional Details through Airbnb Rooms
Airbnb Rooms is an innovative feature enabling hosts to share more detailed information about the room for rent, who else is living in the house, and what the guest should anticipate. 
This allows guests to make more knowledgeable decisions about their rentals and establish a stronger connection with their hosts.
If you're not offering an entire home for rent but wish to monetize your available space, Airbnb Rooms can assist you in reaching out to those seeking a cozy and affordable accommodation option. 
Review our listing examples and start sharing your space for a fulfilling and profitable hosting journey.
6. Maintain a Competitive Edge with Early Access to Airbnb's Features
In a final noteworthy update, Airbnb now grants hosts early access to features still in the testing phase, allowing them to review and provide feedback prior to public release. 
This empowers you to stay on top of changes as they occur and harness the potential of new features and trends ahead of your competition.
Advantages of Airbnb's 2023 Updates for Short-Term Rental Hosts
The newly introduced features by Airbnb offer a myriad of benefits for short-term rental hosts. You can now benefit from enhanced communication, improved team handling, optimized pricing and availability, seamless checkouts, and increased guest information.
These updates significantly transform the hosting experience for those aiming to provide a safe, comfortable, and enjoyable stay for their guests. 
With over 50 new features, developed based on user feedback, Airbnb showcases its commitment to prioritizing the needs of hosts and guests. 
Indeed, mastering all these new features might require time! However, leveraging them effectively will undoubtedly enrich your hosting experience and create an improved stay for your guests. 
Do check out Airbnb's comprehensive list of updates from the 2023 Summer Release for Hosts.