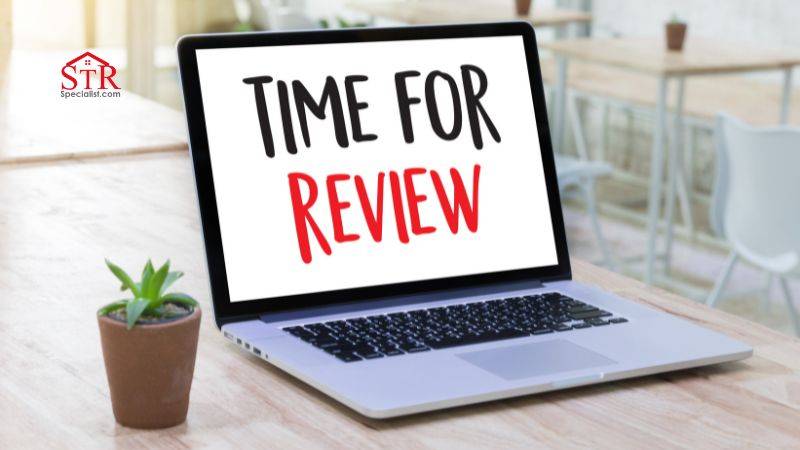 As an Airbnb host, you might have a fantastic property on offer, but without reviews, gaining trust from potential guests can be challenging. 
Airbnb has revolutionized the hospitality and tourism industry, and reviews undeniably play a pivotal role in swaying guests to book your property.
You can promise a five-star stay, but without a guest's testimonial confirming your claim, it could be difficult for prospective guests to commit to your listing.
Online interactions, Airbnb included, thrive on trust. Reviews from previous guests serve to establish this trust for both future guests and hosts. 
The host benefits in several ways from good reviews, not least of which is the possibility of achieving Superhost status.
Other benefits encompass building credibility, attracting more visitors to their listing, potentially increasing the listing's rank, enhancing its visibility, and elevating booking prospects. 
More demand inevitably leads to more business, thereby enhancing the host's income from Airbnb.
So, how do you encourage your satisfied guests to provide a review after they've enjoyed their stay at your property? Let's delve into some strategies to effectively prompt your guests to leave reviews on Airbnb.
Effective Strategies for Requesting Reviews from Airbnb Guests
Reviews on Airbnb play a crucial role and can greatly influence your booking rates. For those new to hosting, eliciting reviews from guests might seem daunting. However, there's no need to hesitate in asking for what could enhance your success as a host.
Here are some tactics to motivate your Airbnb guests to provide reviews for your property.
1. Leaving Reviews for Your Guests
Airbnb encourages both hosts and guests to write reviews upon check-out. Neither party can see the other's review until both have submitted one or after 14 days post-check-out.
Providing reviews for each other mutually boosts credibility on the platform, enhancing prospects for future bookings and stays.
Ensure that your review is unbiased, truthful, and relevant, all the while adhering to Airbnb's content policy.
When formulating your thoughts about your guest's stay, bear in mind that people have different styles of communication and ways of inhabiting a rental property. 
If your house rules were followed, but the guest was less communicative or slightly messier than your previous guest, that doesn't necessarily merit a less-than-perfect score for communication or cleanliness.
Assess the entire interaction in its totality, and if the guest's stay brought value to your business, review them correspondingly.
If a guest failed to abide by your house rules and left a substantial mess, your candid review will be appreciated by other hosts. In addition, Airbnb provides an option to specify whether or not you would consider hosting that guest again.
2. Creating a Positive Check-In Experience
The check-in process presents an excellent opportunity to make a strong first impression on your guests. Welcome them warmly and express your commitment to providing an outstanding stay, assuring them that you'll be readily available to address any requests.
Mention that you would appreciate a review at the end of their stay if they are pleased with their experience. Emphasize that while it takes only a few minutes to complete a review, it significantly impacts you and future guests. 
Don't forget to thank them in advance for their time and feedback.
3. Incorporating a Welcome Packet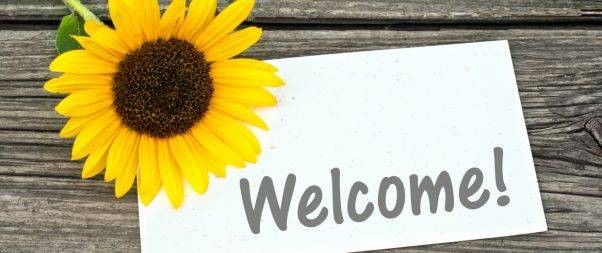 Including a welcome packet or a "house manual" as part of your greeting package for guests can be quite beneficial. 
This handy booklet typically contains tips about local attractions and activities, the Wi-Fi password, and house rules. This packet provides an ideal opportunity to prompt guests to review your Airbnb property.
You can even include simple instructions on how to submit a review for those who might be unfamiliar with the process. 
Don't worry if you lack the technical or design expertise to create a welcome packet—there are various automated services and affordable, ready-to-print options available from creators on platforms like Etsy.
4. Implementing Visual Reminders
Visual reminders placed strategically throughout your property can be a great way to nudge your guests to leave a review. Flyers or stickers with a message like, "Enjoying your stay? Remember to leave a review!" can serve as a friendly prompt. 
You can also harness the power of technology and showcase your creativity.
Consider displaying a framed QR code that guests can scan, directing them straight to your Airbnb listing's page. This will simplify the review process, making it more convenient for your guests to leave feedback.
5. Directly Requesting Reviews from Guests During Their Stay
If you've established a friendly rapport and open communication with your guests, it's perfectly acceptable to ask them for a review. 
You might say, "Our goal is to provide a 5-star experience; we would appreciate your feedback in a review when the time comes." However, avoid overdoing it or appearing too desperate for a review.
In case of any issues, ensure you act promptly to resolve them. After handling their concerns, inquire if they require any further help, reinforcing that their comfort during their stay is paramount. 
Once their issues are smoothly resolved, this could be a chance to thank them for seeking assistance and, if they found the resolution satisfactory, to request that they consider mentioning this positive experience in their review.
6. Request for Review: Your Feedback Matters
To ensure we capture your valuable feedback while your experience is fresh in your mind, we kindly ask for a review as part of our check-out process. Your review carries greater detail and authenticity when shared promptly. 
As we express our gratitude for choosing our establishment, we also extend well wishes for your continued travels.
We kindly request your final consideration in leaving a review to help us improve our services. In the event that you haven't had the opportunity to review our property within the 14-day review window after check-out, we may send a follow-up communication via text or email to kindly remind you.
Wrapping Up: Encouraging Reviews for Your Airbnb
Encouraging guests to write reviews may initially appear challenging, but with the right approach, it becomes more manageable. 
In an ideal Airbnb scenario, all guests would have a delightful stay and happily share their positive experiences through glowing reviews.
By maintaining open communication, offering gentle reminders, and fostering a strong rapport with your guests, you can increase the likelihood of receiving reviews. 
However, it is important to remember that outstanding reviews begin with delivering an exceptional Airbnb experience that leaves a lasting impression on your guests.
You may also like:
Deciphering Airbnb Scams: A Guide to Identification and Self-Protection