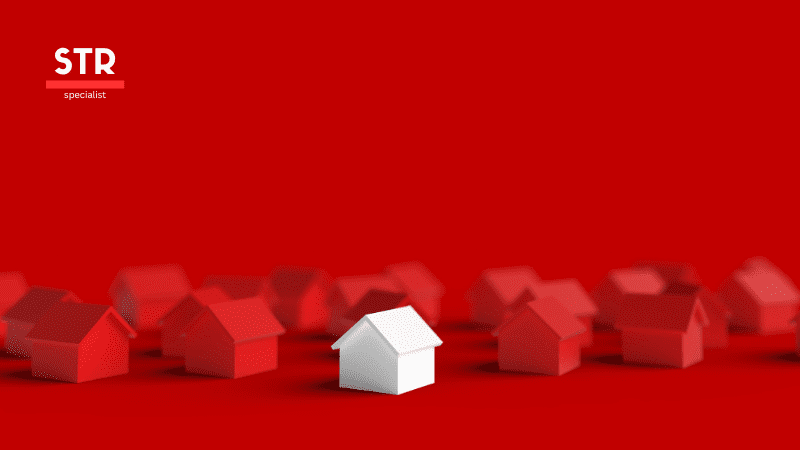 1. Introduction
Using an intelligent pricing tool is essential for hosts on platforms like Airbnb. One such tool I personally use and recommend is PriceLabs.
In this comprehensive guide, we'll delve into the world of smart pricing tools, with a focus on PriceLabs. While PriceLabs is my preferred choice, I'll also introduce you to two other viable alternatives, Beyong Pricing and Wheelhouse.
However, it's important to note that no matter which tool you choose, none of them are "set-it-and-forget-it" solutions; you still need to monitor and adjust your pricing regularly for optimal results.
2. Why Choose PriceLabs
Before we dive into the intricacies of smart pricing tools, let's explore why PriceLabs stands out as a top choice. While there are competitors like Wheelhouse and Beyond Pricing, PriceLabs offers a compelling package.
For instance, PriceLabs charges a flat fee, rather than a percentage of your revenue. In the United States, Canada, and European countries, the price starts at $20 for the first listing and decreases to $5 for the 100th (other countries have lower pricing). This flat fee structure is advantageous because it remains cost-effective whether your reservations are priced at $100 or $1000.
3. What Are Smart Pricing Tools
If you're new to the concept of smart pricing tools, let me provide a quick overview. Smart pricing, also known as intelligent pricing, is a system that updates your Airbnb calendar daily with dynamic nightly rates based on various variables.
Once you've set up the system, it operates on automation, ensuring that your property is competitively priced throughout the year. Here's a visual representation of how intelligent pricing software works: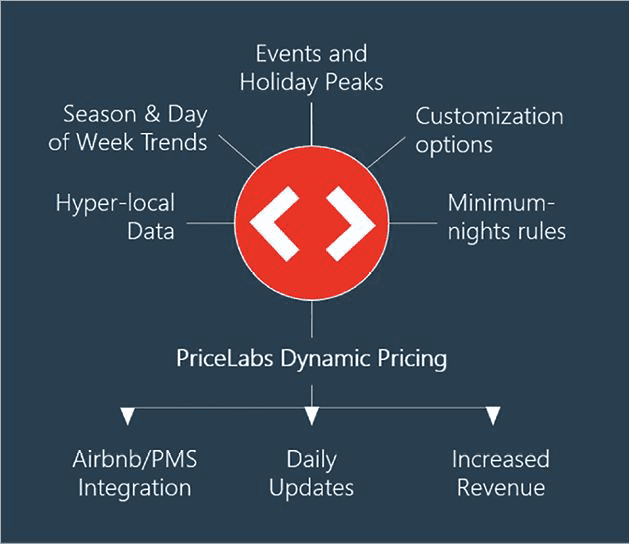 4. PriceLabs Features
PriceLabs offers a range of features that distinguish it from Airbnb's Smart Pricing and other competitors. Let's take a closer look at what sets PriceLabs apart:
Customization: PriceLabs provides impressive customization functionality. While this feature can be incredibly beneficial, it does require some time to learn the intricacies. Customization allows you to fine-tune your pricing strategy to maximize revenue.

Daily Rates: PriceLabs varies daily prices more dynamically than other tools. Prices for unbooked dates closer to the present decrease, while those further out typically increase. This flexibility can help you undercut competitors during peak times and charge more during high-demand periods.

Refer to My Detailed Blog Post: For a more in-depth understanding of PriceLabs features and how to use them, you can refer to my detailed blog post [insert_link_here].

Customer Support: PriceLabs offers email-only customer support. However, they are known for their quick response times, typically addressing inquiries within a few hours. I've had a positive experience with their support throughout the year I've been using their service.
5. The 'Review Prices' Dashboard
When you sign in to PriceLabs, the first thing you'll encounter is the 'Review Prices' dashboard. While most aspects of this dashboard are straightforward, there are a few columns that require explanation:
Customization Group: This feature allows you to apply standard customizations to a group of listings, saving you the effort of changing them individually.

Tags: Tags are useful for sorting your listings. For instance, if you have properties in different cities, you can identify and group them using tags.

Base Price: Your base price represents what you'd charge on an average night in an average month. You can either go with PriceLabs' suggested base price, which is usually accurate, or set your own. However, keep in mind that you'll need to monitor and adjust your base price regularly, as booking trends change.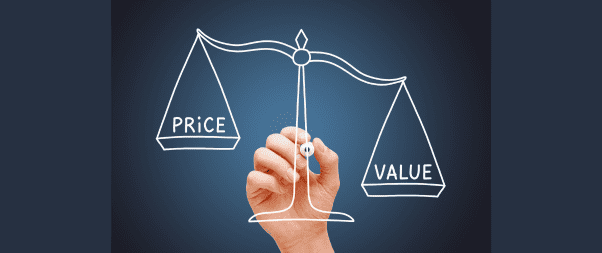 6. What Should My Base Price Be?
Before we continue exploring PriceLabs, let's address a common question: What should your base price be? PriceLabs does offer recommendations, but it's important not to spend too much time deciding on this number.
These smart pricing tools are not set-and-forget systems. You'll need to monitor your pricing, at least monthly, to ensure it aligns with market demand. For example, if you set your base price too low and see 100% occupancy within a week for the next two months, you've priced it too low.
In such cases, you should raise your base price accordingly. Conversely, if you have low occupancy rates and few inquiries, consider decreasing your base price by 10%.
7. The Listing Calendar Dashboard
After clicking the green 'Review Prices' button on the main dashboard for each listing, you'll access the listing calendar dashboard. This view shares similarities with the account dashboard but offers two crucial distinctions: 'Customizations' and 'Recommended & Custom Pricing Calendar.'
Sync Now: This button updates your prices on Airbnb within a few minutes. We'll explore the 'Customizations' section in detail shortly.
8. Customizations – Last Minute Prices
One common challenge for Airbnb hosts using Airbnb's Smart Pricing or other third-party tools is the limited control over last-minute discounts.
PriceLabs addresses this issue by offering three options: Fixed, Flat, or Gradual. The main difference lies in whether the system applies a fixed daily rate or a percentage discount for a specific number of days.
9. Customizations – Orphan Day Prices
PriceLabs introduces a unique feature that Airbnb itself hasn't implemented. This feature targets orphan nights, which are nights that cannot be booked due to your minimum stay requirements. For instance, if you have a three-day minimum and a two-night gap on your calendar, those two nights are considered orphan nights.
PriceLabs allows you to raise or lower the suggested daily rate for these orphan nights. Increasing the rate for orphan nights can discourage single-night bookings for parties, and it's unnecessary to discount rates so far in advance.
10. Customizations – Minimum Stay Update
The 'Minimum Stay Update' customization is a powerful tool that enables you to book otherwise orphan nights. It's a bit complex but worth exploring. PriceLabs offers a detailed explanation of this feature.
11. Important Note on Minimum Stay Changes
Before proceeding with any changes in the 'Minimum Stay Update' customization, be aware that PriceLabs will overwrite any existing settings in your Airbnb account related to minimum nights. Ensure you understand the implications before making adjustments.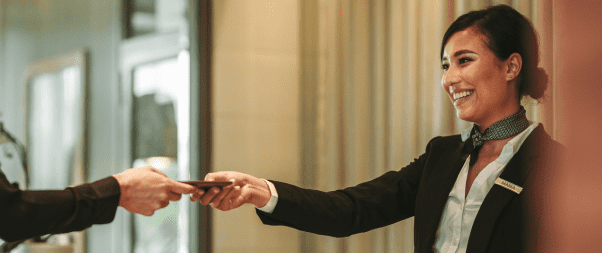 12. Customizations – Minimum Stay For Last Minute Bookings
This customization allows you to modify minimum stay requirements for near-unbooked days. For example, you can change your minimum stay to one night if unbooked nights exist within three days from today.
However, exercise caution with this feature. Depending on your area and listing settings, you might want to raise the price for last-minute reservations. Last-minute bookings can be riskier, as guests planning parties or engaging in malicious activities often don't book well in advance.
13. Customizations – Minimum Stay For Far Out Bookings
This customization empowers you to increase your minimum night requirement for reservations that are far in the future, typically beyond 90 days. While it may seem logical to maximize the length of reservations, consider the trade-offs.
If you're already getting competitive rates with PriceLabs (which often increase for future bookings), you may miss out on premium-priced reservations because you insisted on an extra night. Additionally, if the reservation falls during a slow season, you might be wise to accept it well in advance.
14. Beware of Booking Too Far in Advance
Be cautious of guests booking too far in advance, as they may be privy to information that you're not aware of, leading to an unfairly priced reservation.
15. Customizations – Minimum Stay For Orphan Bookings
This feature works hand-in-hand with the 'Orphan Day Prices' customization mentioned earlier. Orphan nights, which can't be booked due to your minimum stay requirements, can be managed effectively with this tool. You can adjust the minimum night requirement based on the length of the gap between bookings.
Length of Gap: This setting enables dynamic minimum night requirements, depending on the length of the gap. For example, if you have a three-night minimum but there's a one- or two-night gap, PriceLabs can automatically adjust the minimum stay to match the gap. This feature is particularly useful for properties with a three-night minimum and potential one- or two-night orphan night bookings.
16. Customizations Dashboard
The Customizations Dashboard is an advanced section within PriceLabs. It allows you to create customizations that can apply to your entire account, a group of listings you've set up, or individual listings.
However, this hierarchy can sometimes lead to conflicts when you have multiple customizations affecting the same listing. PriceLabs has established hierarchy rules to manage these situations effectively.
Account Level Customizations: These customizations apply to all of your listings. You can create them once and have them affect your entire portfolio.

Group Customizations: If you have distinct groups of listings with different customization needs, creating a group customization is the way to go. This is useful when you want to apply different customizations to various listings for specific reasons.

Listing-Level Customizations: For specific adjustments to individual listings, you can use listing-level customizations. This allows you to fine-tune customizations for a single property without affecting others.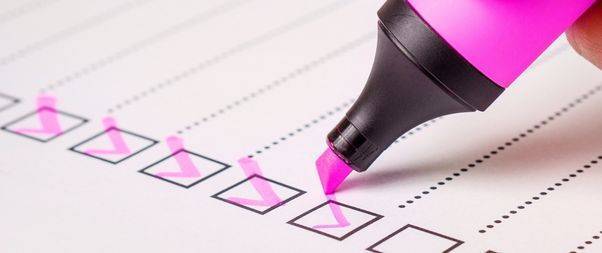 17. Manage Listings Dashboard
The Manage Listings Dashboard closely resembles the 'Review Prices' Dashboard. However, it offers some unique functions:
PMS (Property Management System): This field indicates which vacation rental system the listing is connected to. While Airbnb is not a PMS, it's categorized as one in PriceLabs, and it functions similarly.

Customization Group: You can apply group customizations in this section, organizing your listings effectively.

Show Listing: If you prefer not to see a particular listing in the 'Review Prices' Dashboard, you can uncheck it here.

Tags: Tags provide another way to group listings using text descriptions, helping you maintain organization.

Low/Base/Highest Price: If you need to adjust minimums, base prices, or high prices for numerous listings, this section allows you to make those changes efficiently.

Map Listing: This feature is particularly useful for users who integrate their Property Management Systems (PMS) with PriceLabs. Some PMS systems don't integrate with Airbnb, so the map functionality helps PriceLabs identify which PMS listing corresponds to each Airbnb listing. This prevents double-charging and ensures price parity. If you use a PMS, it's often better to manage pricing through your PMS instead of the Airbnb platform.
18. Customer Support
PriceLabs offers email-only customer support, but their responsiveness is impressive. They prominently display their support email, making it easy for users to reach out. You can contact them at [email protected] (yes, it's ".co," not a typo).
19. Conclusion
In conclusion, PriceLabs is like poker—it's easy to learn, but unlocking its full potential with customizations takes time. I recommend starting slow. Sign up, connect your account, and input your minimum and base prices. Then, give it a week to work its magic. Gradually, explore one customization per week, starting with 'Last Minute Prices.'
I personally love PriceLabs due to its wide range of customization options, cost-effectiveness with a fixed pricing structure, and dynamic daily rates. I've recommended it to many hosts I've worked with, and it's available globally.
Visit PriceLabs today to receive a 50% discount off your first bill and enjoy a 30-day free trial to experience the software for yourself.
20. Get Started with PriceLabs
If you're ready to optimize your Airbnb listings and boost your revenue, take advantage of this exclusive offer: Get a 30-day free trial and 50% off your first bill when you sign up with PriceLabs. Don't miss out on this opportunity to supercharge your hosting experience.
Sign up for PriceLabs now and embark on a journey to maximize your earnings as a host.
You may also like to read;
Unlocking the Potential of Hospitable – A Comprehensive Review and Guide