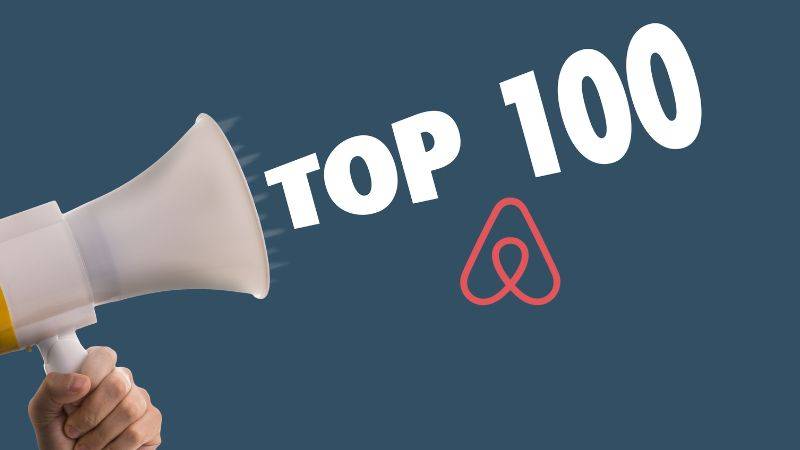 Captivating Airbnb names and eye-catching listing photos go hand in hand to attract more guests to your rental. As the first impressions guests have, a compelling listing name can make them pause their scrolling and take notice of your vacation property.
Having a distinctive property name increases the likelihood of guests remembering it. If they search for it online, your listing will appear at the top of the search results. Moreover, your Airbnb's name serves as a gateway for guests to find your social media accounts and vacation rental website, while also aiding accurate word-of-mouth recommendations.
With countless possibilities and the need for thoughtful creativity, we've curated an extensive collection of the finest Airbnb names to inspire you. Alongside these suggestions, we've included valuable tips to assist you on your naming journey.
Differentiating Listing Titles and Airbnb Names: Understanding the Distinction
It's common for people to confuse the Airbnb name with the listing title, but in reality, they serve distinct purposes. The Airbnb name refers to the unique identifier for your property rental, while the listing title provides a concise description within the 50-character limit.
The listing title typically highlights the key selling points of your property, such as "Explore the West Loop from an Artist's Loft." To delve deeper into crafting compelling listing titles, refer to our comprehensive guide on "How to Write the Best Airbnb Listing Titles."
In contrast to the listing title, an Airbnb name represents a distinct and personalized designation for your property, playing a crucial role in establishing its unique brand identity. 
While Airbnb does not mandate naming your listing, an exceptional name can propel you from being a small fish in a vast sea to an unmissable shark.
Utilizing your Airbnb name across your website and social media accounts, as well as in word-of-mouth recommendations, ensures its memorability and recognition. 
While the rental name does not necessarily have to be descriptive, it can be infused with creativity and originality. On the other hand, the listing title should clearly depict the essence of your property, enabling guests to grasp what you have to offer.
Crafting an Unforgettable Airbnb Name: A Simple 10-Step Guide
When naming your unique rental, the process can feel overwhelming without a starting point. To help you navigate this creative journey, we have outlined 10 straightforward steps that will guide you toward finding the ideal name:
1. Embrace simplicity:
Opt for a short and memorable name that is easy to pronounce, ensuring broad appeal. Consider playful alliterations, such as Lakeview Lodge or Bonny's Boho Beachhouse.
2. Seek inspiration:
Analyze the names of other listings to spark ideas and gather inspiration for your own distinctive name.
3. Highlight unique qualities:
Focus on the exceptional attributes that set your Airbnb apart, such as amenities, history, location, functionality, or aesthetics. Examples include Sandy Beachfront Oasis, Window to the Duomo (featuring a view of the Duomo cathedral), or 19th Century Schoolhouse.
4. Compile descriptive words:
Create a list of nouns and adjectives that effectively describe your property's characteristics.
5. Utilize name generators:
Consider utilizing Airbnb name generators like BizNameWiz or Shopify to explore potential name variations based on specific keywords.
6. Avoid generic terms:
Steer clear of generic names that lack individuality or fail to capture the essence of your rental.
7. Eliminate potential complications:
Minimize the use of negative words, numbers, and hyphens, as they can impede search engine optimization and hinder your visibility in Google search results.
8. Shortlist your favorites:
Narrow down your options to a shortlist of 5-10 preferred names and check for their availability among competitors.
9. Check domain name availability:
Even if you don't plan to create a website immediately, verify the availability of the corresponding domain name using platforms like NameChekr, GoDaddy, or Namecheap, as you may want to establish an online presence in the future.
10. Ensure trademark safety:
Confirm that your chosen name does not infringe on any existing trademarks to avoid potential legal complications.
Creative Airbnb Name Ideas: Inspiring Examples for Your Rental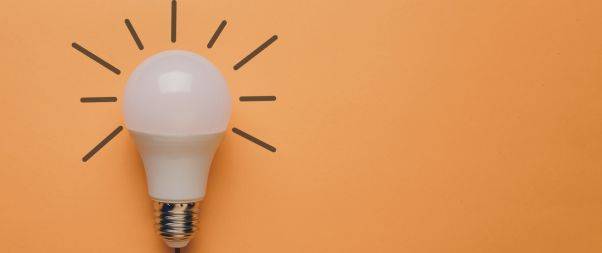 To ignite your imagination and guide you towards creating a captivating, descriptive, catchy, humorous, romantic, or dreamy name, exploring the creativity of others can be immensely helpful.
Delve into these Airbnb name ideas and examples, serving as a wellspring of inspiration for crafting a distinctive name that perfectly reflects your unique rental:-
Artisan's Haven
Enchanted Rose Cottage
Sunbeam Retreat
Serenity Haven
Urban Loft Oasis
Vibrant Getaway
Tranquil Forest Retreat
Southern Hospitality Cottage
Onyx Lakeside Retreat
Cozy Haven Retreat
Serene Hideaway
Restful Haven
Coastal Sands Retreat
Secluded Sanctuary
Historic Elegance Retreat
Desert Paradise Retreat
Coastal Getaway Villa
Scenic Lake Retreat
Coastal Peninsula Escape
Quaint Deerfield Bungalow
Tranquil Urban Escape
Lakeside Haven in Maine
Christopher's Cozy Retreat
Serenity Hideaway
Coastal Serenity Cottage
Stylish Boutique Retreat
Brooklyn's Charming Getaway
A-Frame Tranquil Retreat in Hood River
Charming North Retreat
Riverside Cozy Cabin
Stylish Penthouse in Brooklyn
Mountain Bliss Retreat
Secluded Hideaway on the East Shore
Artistic Loft in Chinatown
Coastal Paradise Estate
Cozy Bungalow on 7th Avenue
Quaint Black Shack Retreat
Haven of Bliss
Hidden Gem in Westside
Enchanting A-Frame Escape
Charming Manor on James St.
Stylish Abode in Williamsburg
Beachside Haven in Maui
Sunset Paradise Retreat
Coastal Beach House Haven
Cozy Cottage by the Buttonbush
Charming Home Sweet Home
Waterside Floating Retreat
Elevated Cabin Retreat
Serene Ruby Garden Oasis
Delightful Eastside Getaway
Tranquil A-Frame Escape in Idyllwild
Beachside Oasis on Sandy Shores
Collective Retreat on the Hill
Colonial Charm in the North
Serene Glen Getaway
Cozy Tranquil Haven
Exquisite Jewel in Hawthorne
Luxurious Estate in Hollywood Hills
Coastal Gem at Pacific Beach
Secluded Bungalow Retreat in Palm Springs
Guru's Haven Retreat
Serene Hideaway in LA Highlands
Historic Brownstone Retreat owned by the Johnstons
Enchanting Aurora Retreat
Escape to Miami Retreat
Hidden Gem on Pennsylvania Avenue
Now's Home Retreat
Rustic Cabin Nestled in Tanglebloom
Cozy Lodge in the Countryside
Premium Retreat Cabin
Charming Haus on Cobb Street
Urban Oasis in Downtown
Cozy Bungalow on Baker Avenue
Riverside Cabin Retreat
Cozy Cabin with Little Owl Charm
Charming Darby Retreat
Historic Retreat with Beautiful Gardens
Ultimate Retreat Experience
Tranquil Haus in Tye
Retro Charm Retreat owned by Frankie
Enchanting Chalet Getaway
Seaside Cliff Retreat
Autumnal Escape
Cozy Cabin amidst Magnolia Trees
Motherly Haven Retreat
Joyful Home in NOLA
Navigating Bliss Cottage
Studio Haven on 26th Street
Historic Schoolhouse from the 19th Century
Amalfi Inspired Villa Retreat
Bayfront Haven at Monett
Nautical Boathouse Getaway
Apartment with Bayfront Views
Serene Gray Cottage Retreat
Tranquil Suite in the Forest
Elegant Vondel Retreat
Seaside Hideaway in the Crow's Nest
Taft's Artistic Studio Retreat
Scenic Ridge Retreat
Unlock the Full Potential of Your Airbnb Branding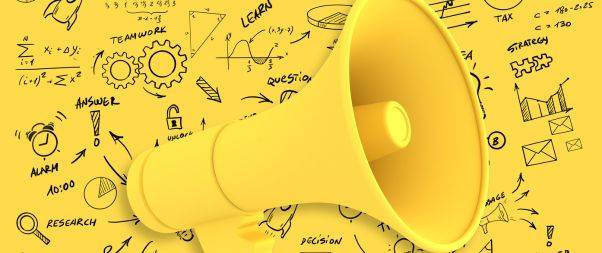 While Airbnb plays a role in branding your rental, relying solely on it may not create a significant impact. To maximize the potential of your short-term rental, take the following branding actions into consideration:
Cultivate a strong social media presence
Develop a comprehensive marketing strategy to promote your rental
Capture high-quality, professional photographs of your property
Construct a dedicated website for your vacation rental
Master the art of optimizing your listing for maximum visibility
Implement tactics to enhance your search ranking and increase discoverability
In Conclusion
With the growing preference for the intimate ambiance of Airbnbs over traditional hotels, short-term rentals hold great promise. To aim for success, transforming your vacation property into a brand is key, and it all begins with selecting the perfect name. 
So, reach for the stars by starting your journey with an exceptional Airbnb name.
You may also like:
Is It Worth Investing in Themed Airbnbs?
Understanding Airbnb's Review Policy: An In-Depth Analysis
The Best Smart Locks for a Successful Airbnb Business: Key Features, Pros & Cons