Practical Airbnb tips from a professional superhost: Airbnb is undeniably the first choice of many travellers today with an average of over 2 million people using it each night. 
Its rapid growth each year encourages us to be a part of this phenomenal journey to create a smashing success.
So let's understand the nitty-gritty of each situation and think from a guest's perspective to deal with each challenging situation faultlessly.
When I started hosting on Airbnb, it was difficult to state which part of hosting was more critical. 
But, after dealing with 20,000+ bookings and several goof-ups – I learnt that management is indispensable at each stage to satisfy the savvier traveller.
Additionally, I was careful to not go slack after the first few initial bookings and 5-star ratings; I realised that the excellent reviews certainly hit a double bullseye. 
It not only boosted my business, but it also boosted my confidence in running the show without a hitch.
To understand how to achieve favourable outcomes effectively and also how to provide consistent quality by dealing with each challenging situation faultlessly.
Let me share with you my tried and tested Airbnb tips to become an incredible host and to make your venture move like clockwork.
1. An Airbnb differs from a hotel room
2. Cleanliness and Safety is of Utmost Importance
3. Clear directions
4. Don't scrimp on basic requirements
5. Let your guests know about anything unusual
6. Maintain peace with your neighbours
7. Safeguard yourselves as Airbnb hosts
8. Share Local Information
9. Small gestures speak volumes
10. Stay Connected
11. Stock up the kitchen sufficiently
12. Use plenty of excellent photographs of your property
13. What if a guest has no cell service?
14. Always remember to write your guest a review
1. An Airbnb differs from a hotel room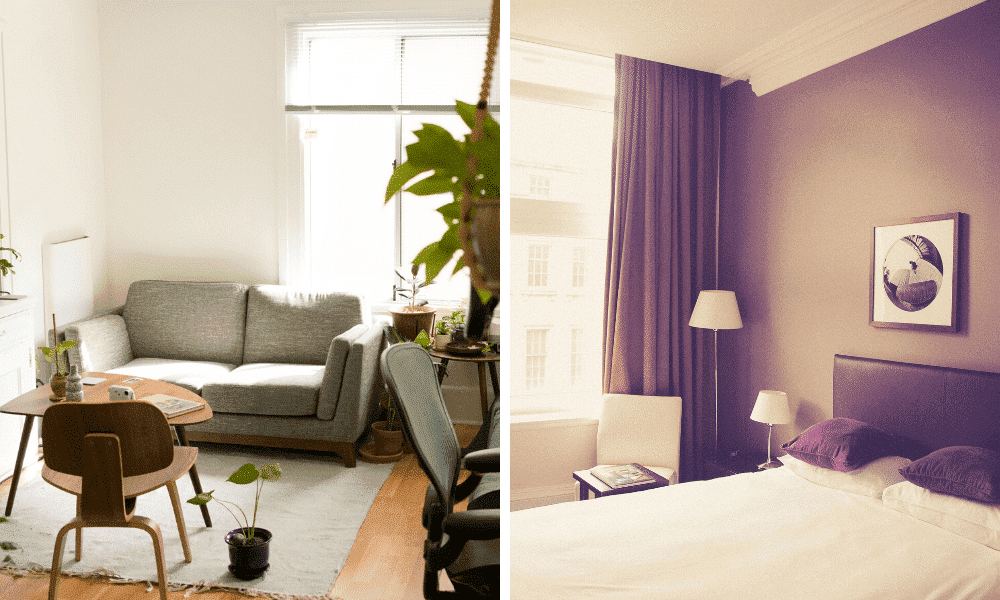 "To awaken quite alone in a strange town is one of the most pleasant sensations in the world" stated explorer and travel writer Freya Stark.
For a traveller, if you provide a satisfactory lodging, mixed with an exceptional local experience, the pleasant feelings would unarguably be two-fold. 
Consumers are mostly looking for places worth their money. In a regular hotel room, there are essential amenities like a bathroom, a bed, a closet, etc. 
But with Airbnb as an option, a vacationer might find a perfect place in prime areas, at very reasonable rates and additional facilities.
Airbnb hosting may be trending from renting out a spare room towards bigger commercial goals, but the original idea remains the same – to provide the local essence with a personal touch.
Airbnb is also the perfect solution when there isn't any vacancy in the hotels, or the rates have skyrocketed during the peak season. 
This rush of travellers is generally during vacations, sporting events, festivals, and the graduation ceremonies of students or the orientation programmes for parents, etc.
As a consequence, in almost every city, this demand for lodging crops up. 
This is when hosts, through the Airbnb platform, can let out their spare rooms at a high price (but considerably lower than hotels rooms), which during the off-season, as the prices dip, can be kept for personal use only;  Airbnb hosts have this freedom of hosting travellers in their property whenever they like. 
So, when demand increases, Airbnb increases its capacity for more lodgings benefitting the hosts, as well as travellers who don't have to pay exorbitant rates when the hotel prices shoot up. 
Travellers have different priorities in the type of accommodations to book: 
Some are out all day, so they are only looking for a clean room and bed at very reasonable prices.
Some travellers like to get the real feel of living in that area by taking walks or cycling in the neighbourhood. (Provide bicycles if none are available for rent in the vicinity).
Additional amenities like a kitchen can be a boon, especially for international guests; to be able to prepare meals of their choice is the first consideration for many travellers.
When travelling in groups, many prefer to stay in an apartment or a villa as it will be more accommodating.

The above points show that the amenities you provide decide on the kind of guests you will get. 

So you need to get cracking and provide those priorities.
❤ Airbnb Tips:
☆ Make it a home away from home
Your Airbnb is a home away from home, where a guest can relax, make a cup of coffee and enjoy it in the sitting area.
So, make it a point to give the property all the care and a personal touch to make it a splendid experience for the guest.
☆ Spruce up your property
Any inconvenient or shabby looking accommodations can take the thrill away from an otherwise fabulous trip. Spruce up your property for more bookings and positive reviews for you.
☆ Make it a unique experience
In some places, to stay at an Airbnb may cost almost as much as the hotels, but still, the Airbnb services are preferred for the personal experience.
As hosts, you do not need to go out of your way, but preferably add that extra something to make it a unique experience and an exceptional stay for your guest.
Airbnb should not be an option; it should be the FIRST choice!!
If a traveller chooses to stay in your property, there has to be something more favourable or outstanding in this space. As responsible hosts, it's imperative to provide a memorable experience along with the necessary facilities.
The experience will not only help your rating but may provide high recommendations and repeat bookings for your property. This will lead to Airbnb being a traveller's first choice instead of one of the options.
As Airbnb has revolutionised the lodging business and caters to millions of travellers looking for many, exclusive experiences, you can be an essential part of its extraordinary growth.
2. Cleanliness and Safety is of UTMOST Importance
Providing clean and safe lodging is of utmost importance — everything else people can tolerate (if you inform them in advance).
Why does it matter the most?
However scenic a property location is, it cannot compensate for the requirements – Cleanliness and Safety.
What will be a guest's expectation on reaching his Airbnb lodging?
It will be more or less how you have portrayed on your listing. 
What if…
….on arriving, after a long journey, the guest wants to plop on the bed and notices an ugly stain on the bedcover. Do you think it will be taken mildly? Absolutely …….. NO!!
You have surely provided everything as promised, but not in the condition it should be. An unclean stay will not be taken well by a guest, and this little stain that you thought insignificant can mar the total excitement of the visit at the very start. 
So why get off on the wrong foot for such a minuscule thing that could have been handled quite easily. 
Therefore..
I have divulged deeper into this topic as cleanliness is the single most crucial factor which can make or break your Airbnb business. An unsuitable property may get bookings in the beginning, but will sooner or later come to a halt as the crushing factors start adding up.
So…to keep away from a spiral of madness caused by unplanned cleanliness management, I will share with you my inputs on how to run the cleanliness regime and maintain the property at the highest level. 
First, you need to understand –
However beautiful the interiors of your property are, people get a sense of safety and security when they see how it looks from the outside.
The first impression is the last, and a shoddy building on a patchy road is not going to go well with your guests.

The path leading to the property entrance should also be clutter-free.

The interiors don't have to look like a posh hotel. As long as the place looks clean, fresh with plenty of natural light, you will be okay.
Interiors should be clean and free of any odour, mould, dust or bugs. If a guest reports bugs in the property, Airbnb can shut it down almost immediately without any remorse.
You must take all precautionary measures to stop an infestation (like bed bugs prevention in Airbnb) in your property and keep it completely insect and rodent-free.

If a guest complains, Airbnb will not hesitate to relocate the guest immediately and cancel your pay-out.  To make matters worse, the reviews will severely harm the performance of your property. So beware!!
Note
: 30% of reservations on Airbnb are made within the last 24 hours, so your property should always be ready for a guest to avoid any last-minute hassle; schedule cleaning the same day a guest checks out.
Next, you need to work out:
Who is going to clean the property after each guest? 
How long will it take to clean up space?
Are there any cleaners in your area?
Who is going to collect the dirty laundry and deliver fresh at each turnover? 
What will it cost? (Try to work out the cost of cleaning and laundry separately)
3. Clear directions - Airbnb Tips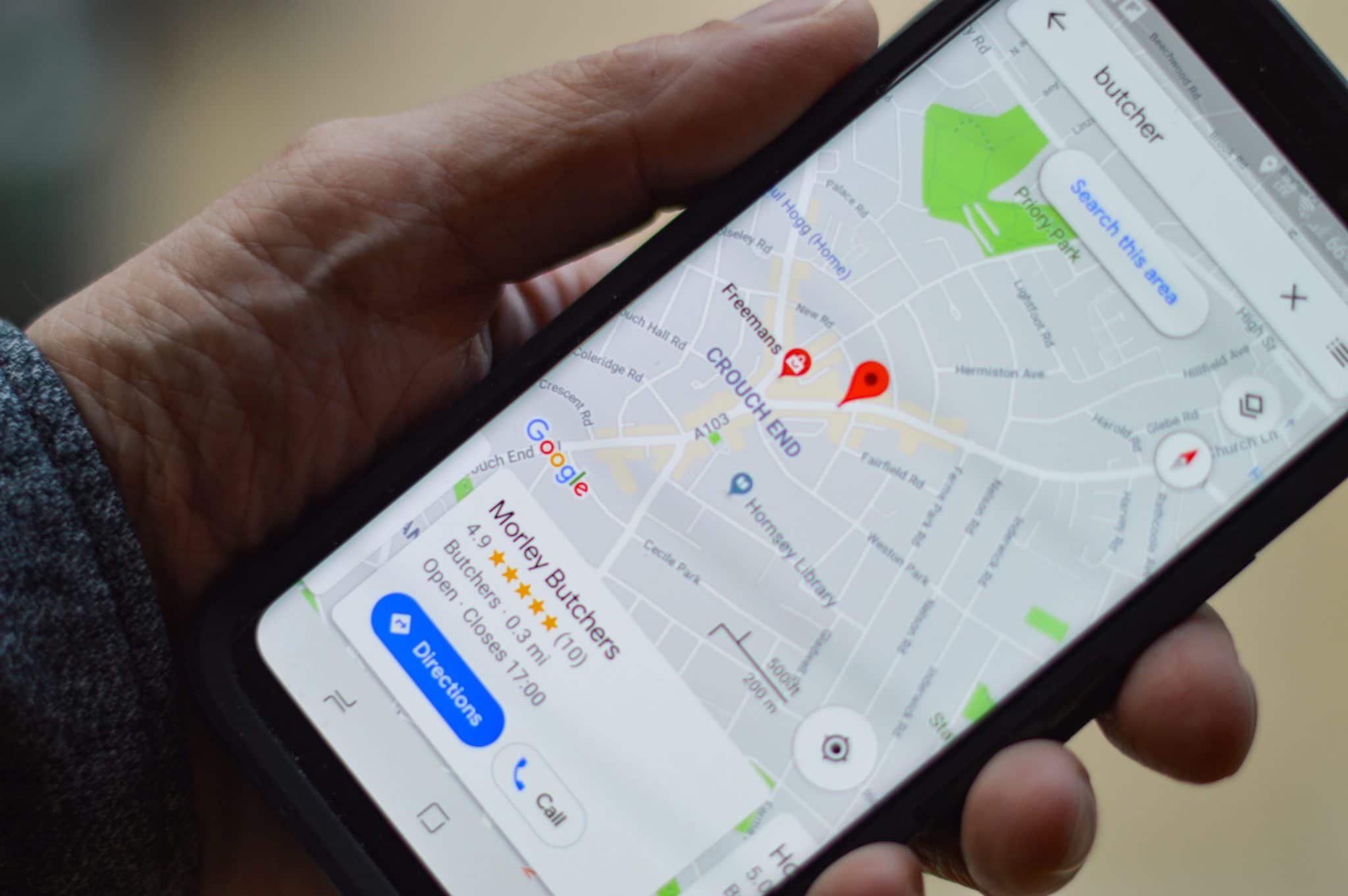 In the initial stage, providing accurate directions is of crucial importance. 
On arrival, after probably a long journey, a guest would not want to be a part of a treasure hunt. Any bothersome start due to ineffective communication may lead to dissatisfaction for the guest.
The purpose of your communication strategy should be to provide absolute clarity in the directions to the property – the location of the key – as well as all the other necessary information a guest needs to stay at your Airbnb.
Though in the check-in instructions, the information about the address of the property and the whereabouts of the key are already provided, make sure to be precise and run this through smoothly. 
It is okay to send extra information as long as it is posted at the right time. It would certainly be tiresome for the guest to do even a small task of searching a lockbox after a long journey. 
Give clear instructions as follows –
Suggest the detailed driving or walking instructions to your area; share a google maps link to your property.
If there is a 

prominent landmark

 in your area, don't forget to mention it.
Give clear directions for the specific gate or door to be used, and explain the processes involved to use them.
Brief them about the key-handover process. (Preferably use best smart locks for Airbnb as they are very user-friendly and don't need a key; a guest can open them using a code or a phone app).
Additionally, always try to send a photo of the location of the lockbox with the whole property in the picture. 
Highlight the lockbox in the photo to make it easier for the guest to locate it.
A reminder for the above instructions given a day before the guest's arrival will be beneficial for both, the guest and the host.
With the first stage of hosting covered, you are good to go through most of it.
4. Don't scrimp on basic requirements - Airbnb Tips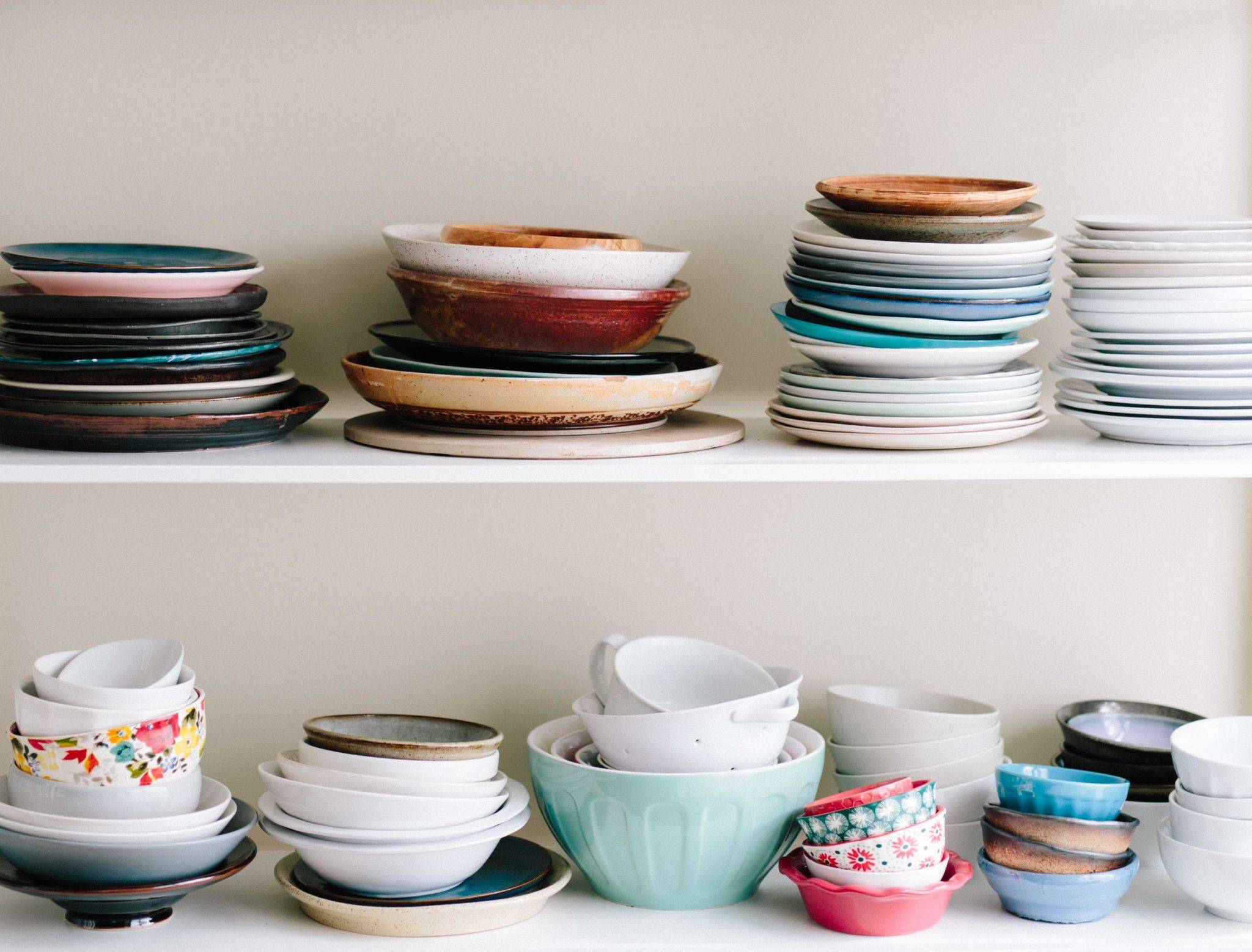 When you advertise a specific product, you must deliver as promised. 
Do not cut down on essential items like shampoo, toothpaste, toilet paper, etc. It is just not done! 
If you want to cut costs and not provide, then don't mention the items in your listing. Never cut back on what has been listed. It may show unfavourably on your review.
Quality should always be better than quantity. Refrain from buying substandard items to reduce costs. Instead, it is better to provide fewer but standard things.
It doesn't hurt to keep a guest satisfied. An Airbnb host may not want to keep excess of anything to avoid any loss or wastage, but it can be frustrating for a guest to find only a little of everything.
Therefore, it is recommended to keep essential supplies topped up to a sufficient level for the guests during their stay. 
To maintain that, do a regular check on supplies, especially the commonly used items, such as:
Toiletries

Toilet Roll
Hand Wash
Shampoo
Soap

Other supplies

Teabags
Coffee Pouches
Sugar pouches
Cream or milk powder pouch
Small first aid kit items
I will be writing a separate post for a complete list of items you should buy for a standard Airbnb property.
5. Let your guests know about anything unusual - Airbnb Tips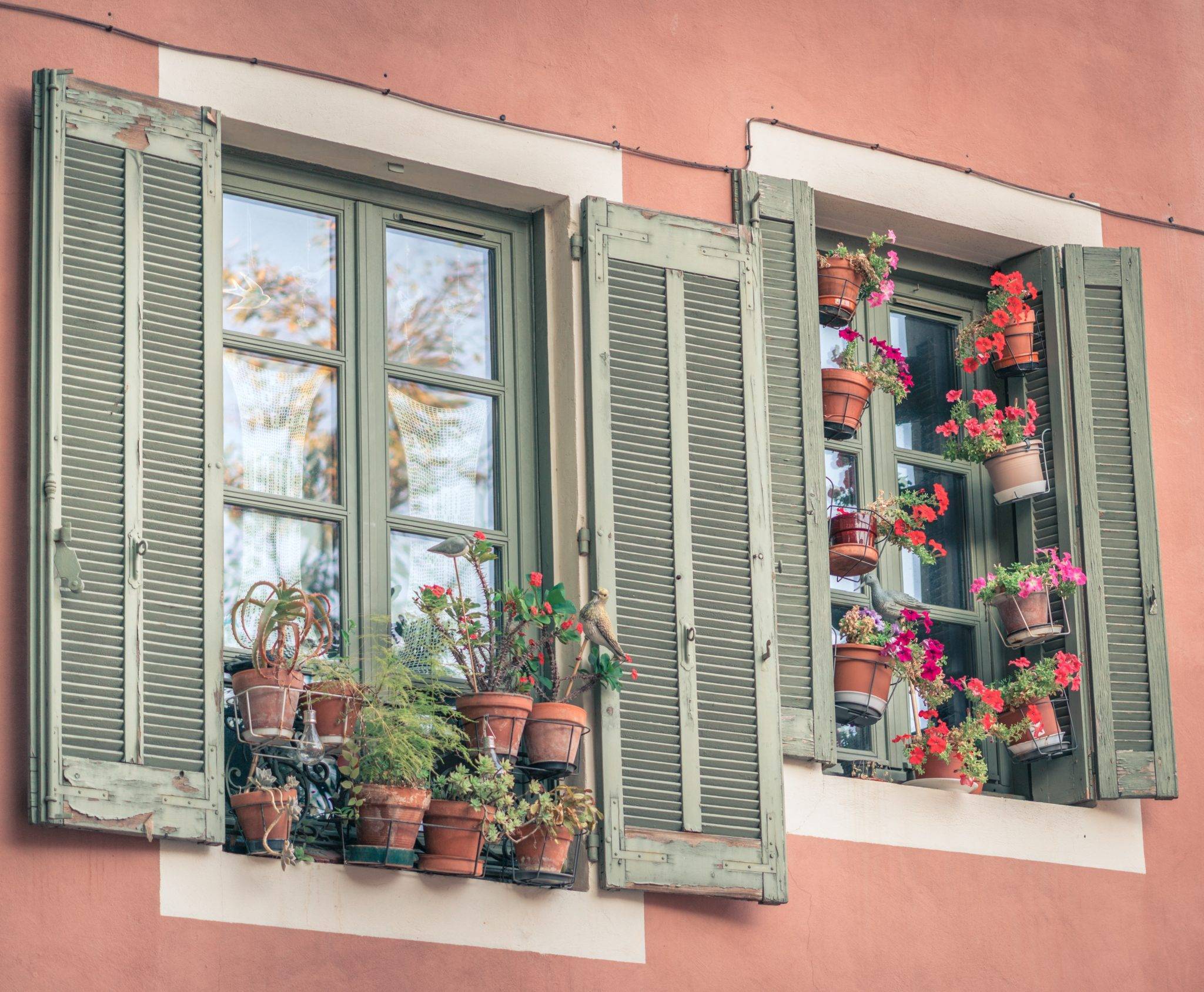 After a journey, it is quite tedious to unsuccessfully struggle over buttons that are not functioning correctly, or have a different system of operating than the regular ones.  
You need to do a thorough check of everything before a guest arrives. 
Does everything operate as it is supposed to? 
Do the doorknobs rotate correctly, or is there that distinctive trick to do it quickly?
Will the door be double locked? 
Sometimes a fancy flush button, placed on the side of the tank, can confuse. Such hitches can become a nuisance if a guest has not been informed in advance. 
Therefore, stick instructions on everything if you want to avoid being called by the guests in the middle of the night asking how to use the stove or the shower;  the trick is to make everything 'idiot-proof' by sticking labels on appliances with simple step-by-step user instructions.
Most essential items (if you provide) to stick instructions to are:
Washing Machine
Dryer
Dishwasher
Heating/AC Control
TV
WiFi details
 Shower
So, let your guests know about anything unusual, much in advance. It will be a relief for both you and the guests, leading to a smoother stay.
6. Maintain peace with your neighbours - Airbnb Tips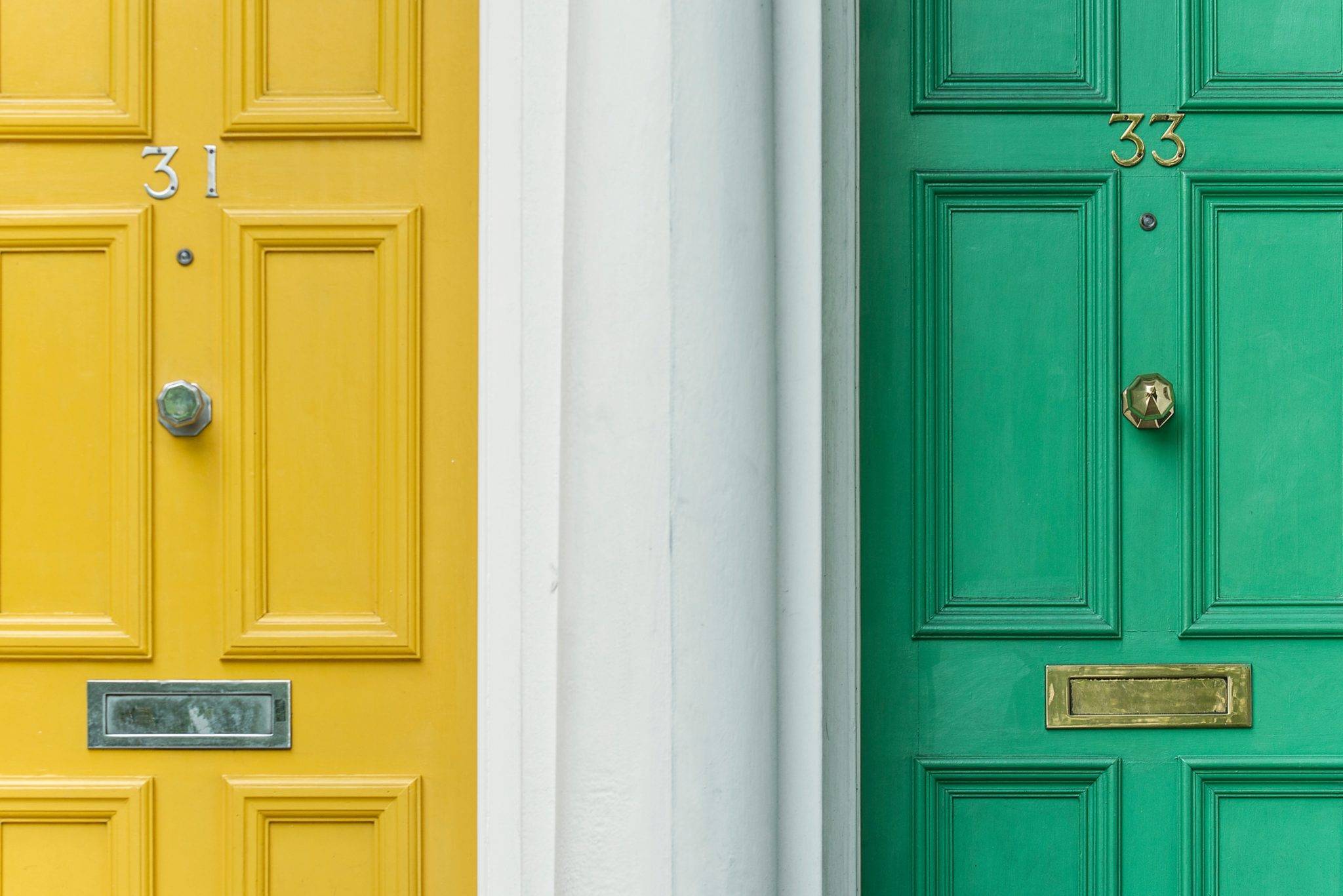 No two people are alike. The same goes for our guests. 
The guests may be respectful, or not, to specific house rules that are necessary to maintain a peaceful surrounding.
As responsible hosts, we need to understand that a guest is distinguished, but the neighbours should remain our priority, and any inconvenience caused to them has to be avoided. 
If your property is in a tourist destination, you can expect that at least some of your guests will be looking to party. 
Even after taking as many precautions as possible to keep the boozers out of your place, partying guests are one of the most common Airbnb problems.
Most Airbnb units are in residential blocks, so utmost care has to be taken to avoid any objectionable behaviour from the guests and resulting neighbour complaints. Moreover, this also causes negative publicity for Airbnb.
We don't want to annoy our neighbours, for sure!
7. Safeguard yourselves as Airbnb hosts - Airbnb Tips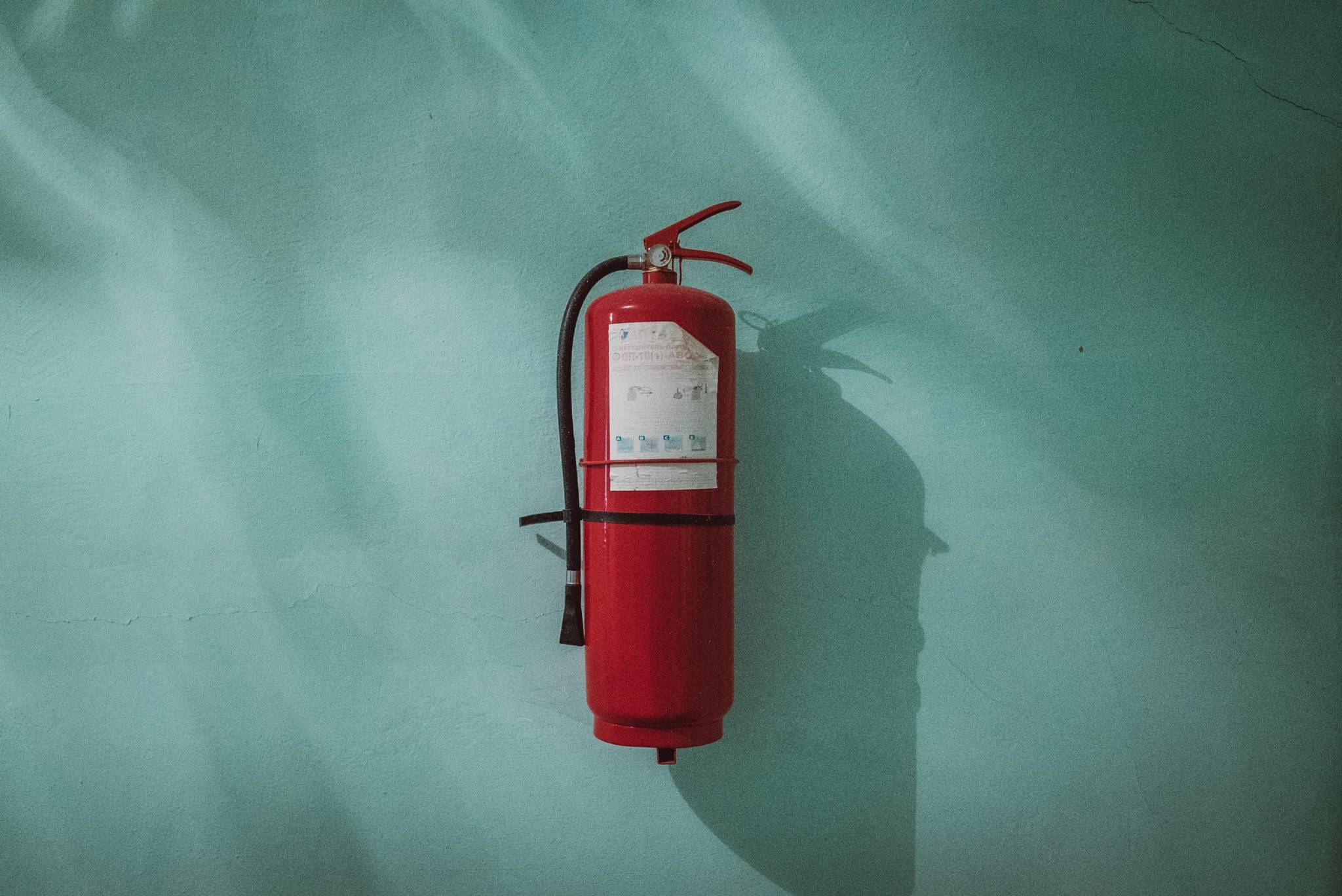 The arrangements for your guest should be of paramount importance, but it should not be at the cost of your loss. Space is yours, and an occasional snag on your behalf can create a nuisance for you. 
Not every traveller is going to treat your Airbnb with as much respect as you do. 
You may have had wonderful experiences with several guests and vice-versa, but precautionary measures taken to protect yourself, from that occasional inconvenience, will guarantee your security to a higher level.
It's not unusual for guests to contact a host the minute they break or damage something – notifying them of what has taken place and offering to pay. 
But what should you do if that doesn't happen or if the amount they offer to pay is not enough to cover the damage?
Let's go over certain precautionary actions a host can take to safeguard oneself:
Set suitable preconditions for your listing. It's your space, so definitely your rules hold sway; booking will be confirmed only after a guest agrees to them.

For example, if you have displayed breakable or expensive articles in your property, you can mention that children are not allowed.

Be sure to check out your guests personally even though they had agreed to all the prerequisites before their booking was accepted.

In the process, you can even check and prevent the entry of an unregistered guest that may become an undesired liability; according to Airbnb's guidelines, customer service will not be provided if a guest is not registered, and nor will any liability waivers apply in such cases.

Lock up your personal belongings or extra supplies to keep safe from any damage or loss by a guest.

Write a review at least 24 hours after a guest checks out. This is to protect you against damages the guest may have done to the property which was not visible on the first look but took you (or the next guest) a while to identify.

Though Airbnb's "Host Protection Insurance" programme covers your liabilities for any damages by guests, a host can request for a security deposit through the Airbnb website, from the guests before check-in. This is to cover any property damage and also prevents any long processes involved in the recovery of your claims.

To further avoid disputes over any unfavourable incidents, some hosts resort to photographing their property at regular intervals, to keep track of all items.

The most important rule to protect yourself is always to communicate issues with guests using the Airbnb platform.

This will help Airbnb track what is going on between both the parties. Approach the subject by getting in touch with your guest and politely asking about the damage, and if they are willing to pay for it…this could lead to a resolution that both parties can be happy with.

If this fails, head over to the Airbnb resolution centre to lodge an official complaint.  
8. Share Local Information - Airbnb Tips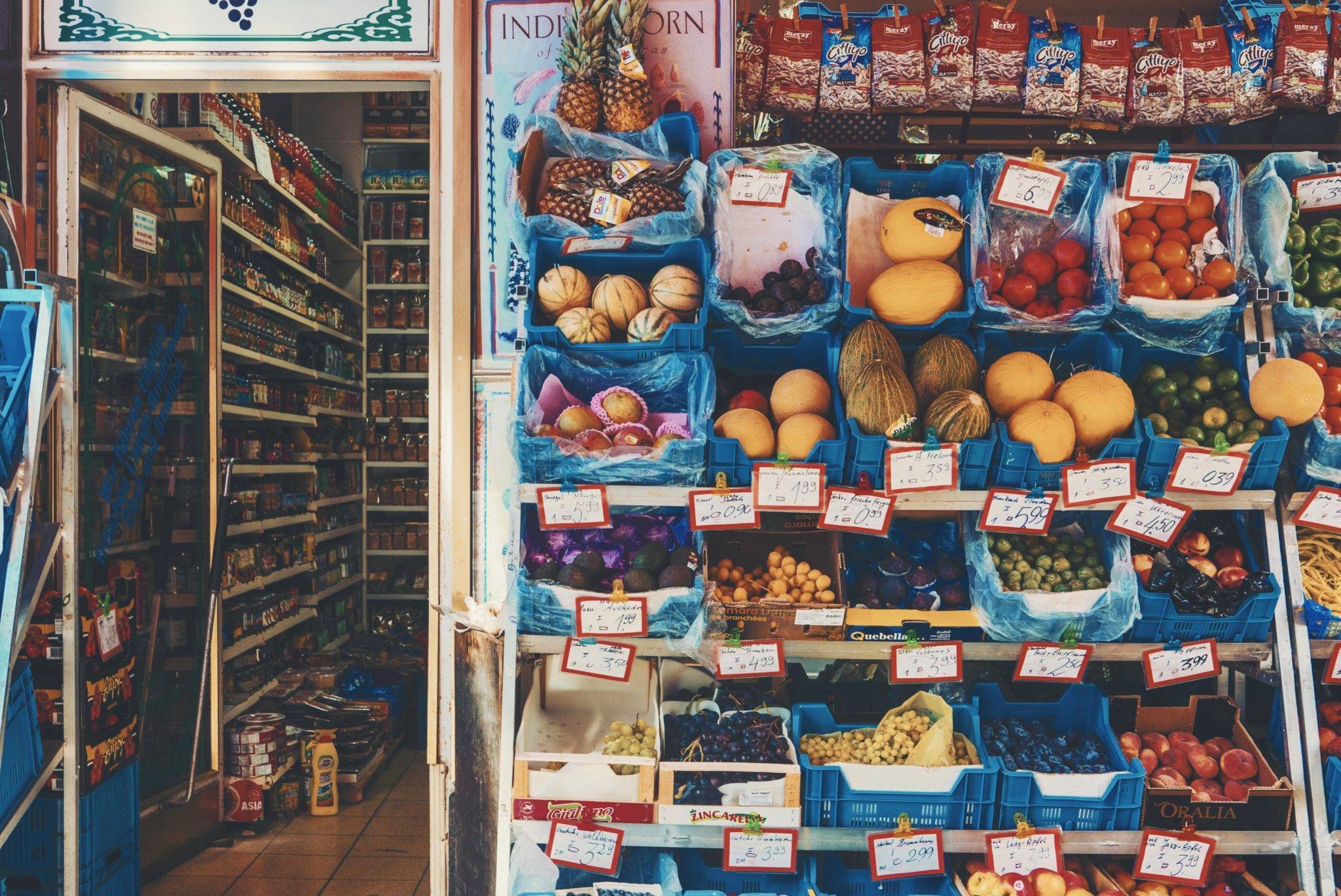 Mostly everyone follows a pre-planned itinerary, usually made before starting a trip, yet, that extra local information provided by you can be a super bonus. 
A resident has probably explored and discovered much more than any tourist sites or books would inform, for instance, those small curio shops, a new attraction, some eating joint that serves the best burgers, etc.  
So, you can share such local recommendations by creating an Airbnb guidebook and assign it to your property.
Airbnb has also included lists of various types of experiences, which a person can check and coordinate, along with accommodation availability. 
It could be anything, from sightseeing to classes conducted by the local hosts. 
Furthermore, the restaurant listings show reviews by Airbnb hosts, so you can assist a guest by writing a review for your favourite restaurant. 
Additionally, providing tourist maps, a brochure for any local activity, etc. will be highly favourable; a city map marked with the recommended spots, along with their distance from your property, would do the trick.
Along with the Airbnb guidebook, there are some 3rd party guidebook resources you can use if you wish to go one step further (which always helps).
1. Hostfully
2. TouchStay
3. WishBox
4. Houseguide
5. YourWelcome
You can see a detailed list of other Airbnb tools which can be used to support your business more efficiently.
9. Small gestures speak volumes - Airbnb Tips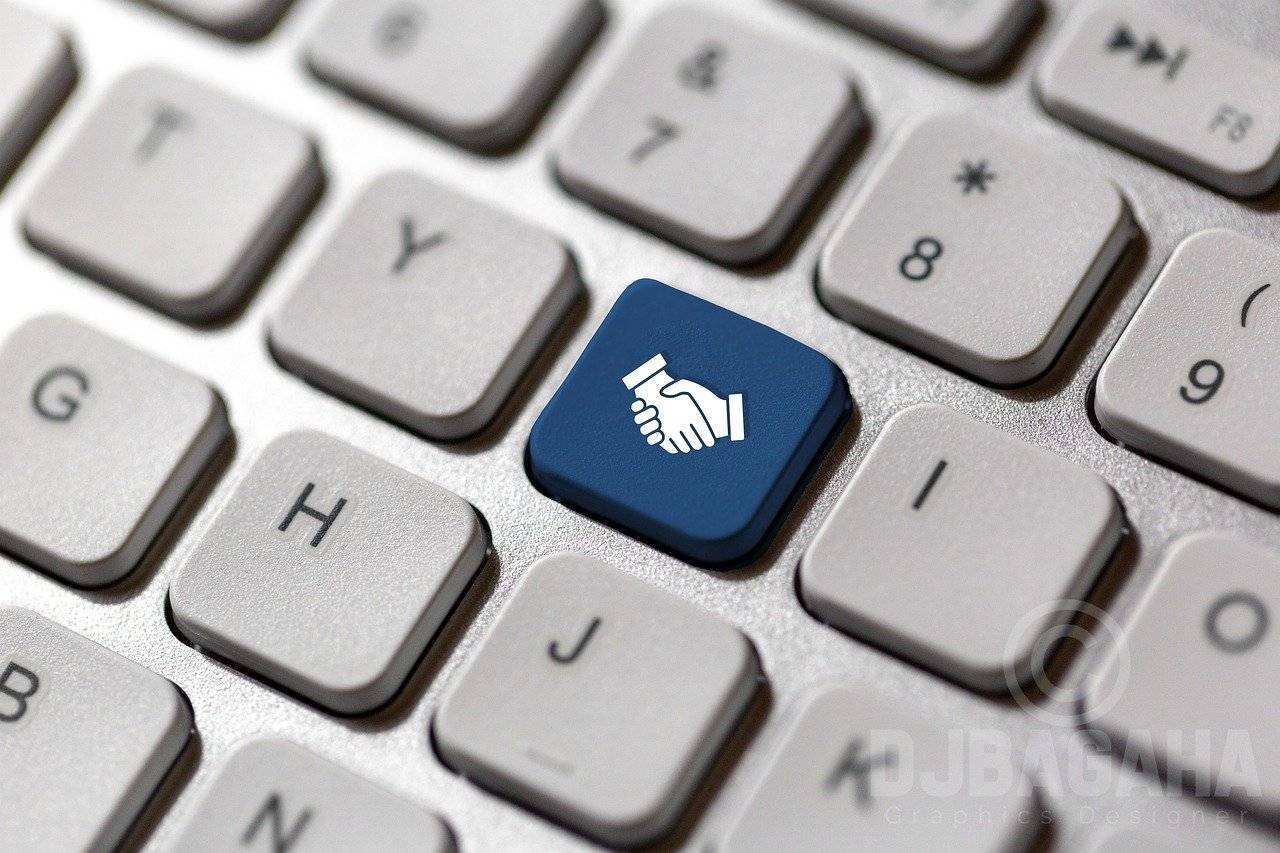 Do you remember the thrill to host your first guest? 
You must have done every little thing to make the guest feel welcome. 
The excitement to do impeccable arrangements and any personal add-ons to impress your future guests should remain or soar higher.
Small gestures like placing a couple of chocolates on the dresser, some fruits in a bowl, or a tray of long-lasting home-made items in the room may not require much time and effort, but it can work wonders in making a new guest feel very welcome in the property.
Some hosts may even go to the extent of providing a ride to the supermarket, the local train/bus station or a nearby attraction.
After all the arrangements for the stay are made, how much more effort can such a small endeavour take?
None at all!
To top it all, this small act may leave a positive impression on your guests, provided you also give them a well-managed and comfortable stay.
But……… it is not a necessity. 
Nor will this cover for any bad experience. It is just an add-on. 
Many Airbnb hosts may not provide any such things but are otherwise very professional in their undertaking (nothing compensates for that). 
But yes, if the first impression is good, it will help in covering up small flaws and making the last impression equally good. 
The high impact of a 5-star will give justice to your small gesture.
10. Stay Connected - Airbnb Tips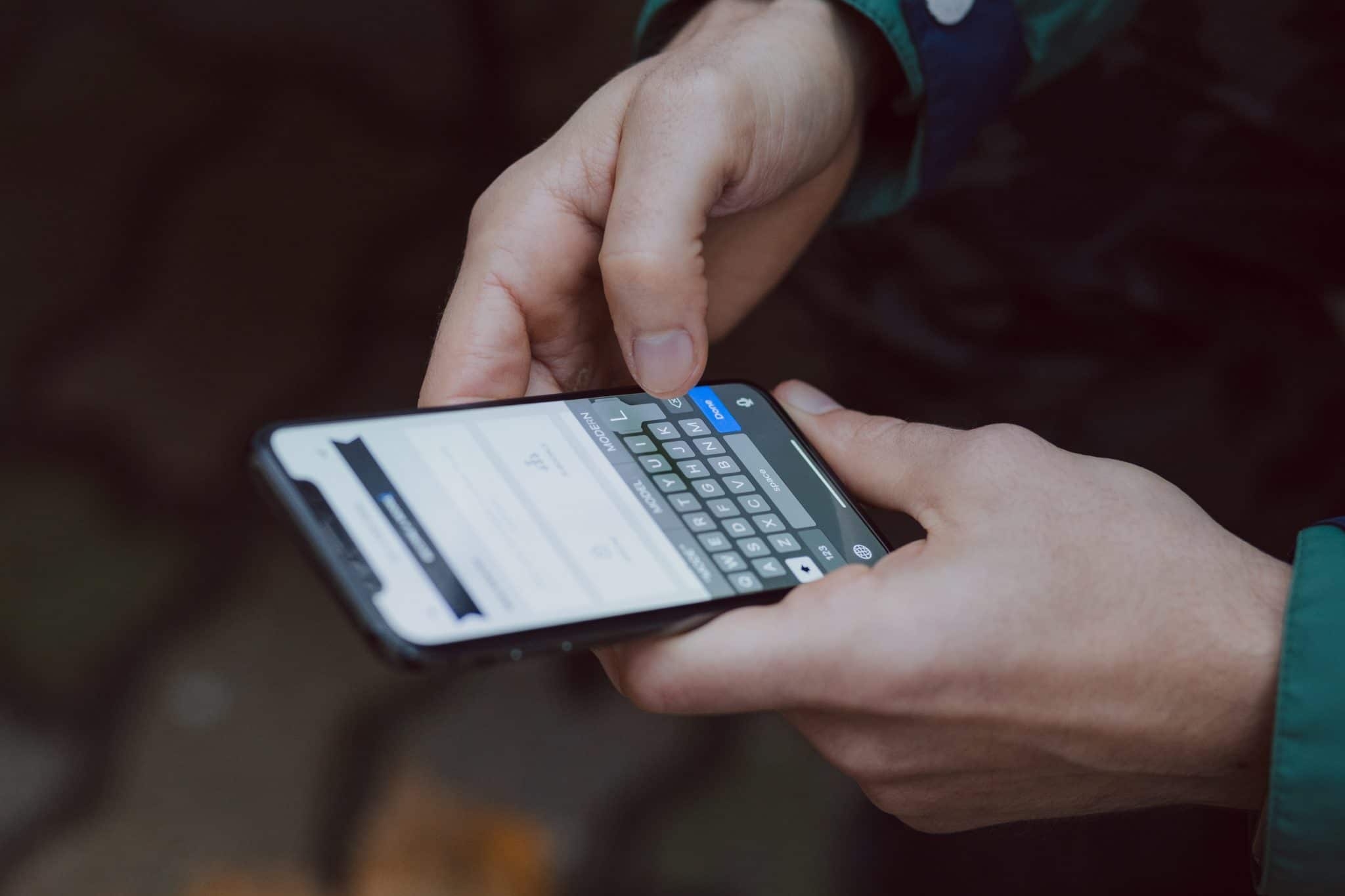 A host has to manage a few basic requirements to make a guest's stay, a super success, and one of them is to remain connected. 
How difficult can that be?
It's not at all problematic once you get the hang of it, it works like a well-oiled machine.   
As a responsible host, you need to follow some basic rules, and you are ready to roll. 
Whether or not a host lives in the same space as the guests, it's imperative to provide consistent communication for the entire stay. 
Even after all the reservation details are given in the booking confirmation message, a guest may still connect to confirm. 
Crossing such small hurdles by responding immediately will not only satisfy a guest of being in responsible hands, but it will help lead to a more satisfactory rating.
It is crucial to saving time on every interaction with your guests. To let hosts answer in a faster and more efficient way to commonly asked questions, Airbnb introduced a 'Saved Messages' functionality. 
It can be accessed quickly, and you can respond to frequently asked questions very efficiently. 
Sometimes, you will receive occasional queries from guests asking about things that are mentioned in your listing description. 
Try to make things more precise in your report to reduce such questions further. 
For a trouble-free situation, you need to identify the stages at which you will send messages to your guests and the information that each message will include. 
The purpose of your communication strategy should be to provide all the right information at the right time and always maintain a fine line between over and under communication. 
Pro Airbnb Tips: The following Guidelines will Help Strategise Excellent Communication
Provide all the necessary information

 a guest needs to reach, gain access and stay at your Airbnb, as soon as the booking is confirmed; it will immensely help reduce guest queries.

Provide numbers, names and email addresses

 (if relevant) and ensure that your guests have your contact details as well. They should know how to reach you as well as Airbnb or the local authorities in case of emergencies.

Respond as soon as possible.

 Don't let the lapse in responding go more than 24 hours. The guests should feel confident that they are within reach.

Stay in touch

, but keep the communication minimal from day one. Preferably, send one message on the following days: 
On the day before arrival

 – This is to coordinate their arrival plans, as well as to resend the check-in instructions.

For Check-in Instructions – include the following details in this message:

Check-in date
Check-in start time (and check-in end time if applicable)
Address of the property
How to collect the keys of the property
Contact number they can use if any difficulty in finding the place
Ask them to message you on Airbnb if they need anything during the stay
Contact number for local emergency services, i.e. fire, police and hospital
Detailed driving or walking instructions from two nearest public transport places
Share a google maps link to your property
Tell them if tap water is safe for drinking or point them to the water filter system
Remind them of the house rules on Airbnb
Fire exit plan
At check-in time

 – This is to check if they have managed to access their room, villa, etc.


Note

 -This message is required if you are not living on the property or not there to receive them.
On the first morning

 – This is just a courtesy message asking if they have settled alright and remind them that you are around if they need anything. People appreciate this message and you checking in on them — no need to include any information in this message.


Note

 – Skip this message for one night bookings.
In the middle of a longer stay – This is to check if everything is under control when a guest stays for 7 days or longer period.
On the day before checkout – This is also a courtesy message and should have the following details:

Checkout time
Where to leave the keys
Checkout procedure (this eases out any doubts the guest may have.)


Note

 -For one night bookings, send this message in the morning.
Within 14 days after checkout for a Review Reminder (optional)
Some hosts like to remind the guests about writing a review. I don't send this message, and there is no need for it in my opinion if there was an issue during the stay which you want the guest to ignore in the review.
Note – Airbnb automatically keeps reminding guests about writing a review for 14 days which suffices the need for this message. 
Know you can request to remove bad Airbnb review.
To save time, prepare answers in advance for the most frequently asked questions, such as:

Can we check in early or at least drop our luggage off?
Can we leave a little later on the checkout day?
How far away are you from X?
What amenities do you have?
Can you recommend a good restaurant and attractions in the area?
Can you accommodate more guests than the listing states?
We are clean and will eat out all the time – can you skip the Airbnb cleaning fee?
To lessen queries, keep the above information in your 'Saved messages'.
Do regular checks

 of your mails with your updates. Set an alarm on your phone if you are not in the habit of checking it all the time.

Notify them well in advance

, in case of any changes in your listing.
Most importantly, don't connect with guests outside the Airbnb platform unless it's an emergency.

Always communicate with guests via Airbnb messenger…although once the booking is confirmed both, the host and the guest can see each other's phone number, but still, try to use the phone only for emergencies.

If the guest messages or calls you outside Airbnb, always write on the Airbnb message thread about any decisions, changes and important pieces of information…it will give you another layer of protection if you need to deal with any problem.

Pro Airbnb Tips: I strongly recommend Hospitable for message automation and for implementing any communication strategy very effectively on Airbnb. 

Read the ultimate hospitable review.
In a nutshell, this is my complete Airbnb Communication Strategy, that I have been fine-tuning over the years and have finally succeeded in perfecting it.
11. Stock up the kitchen sufficiently - Airbnb Tips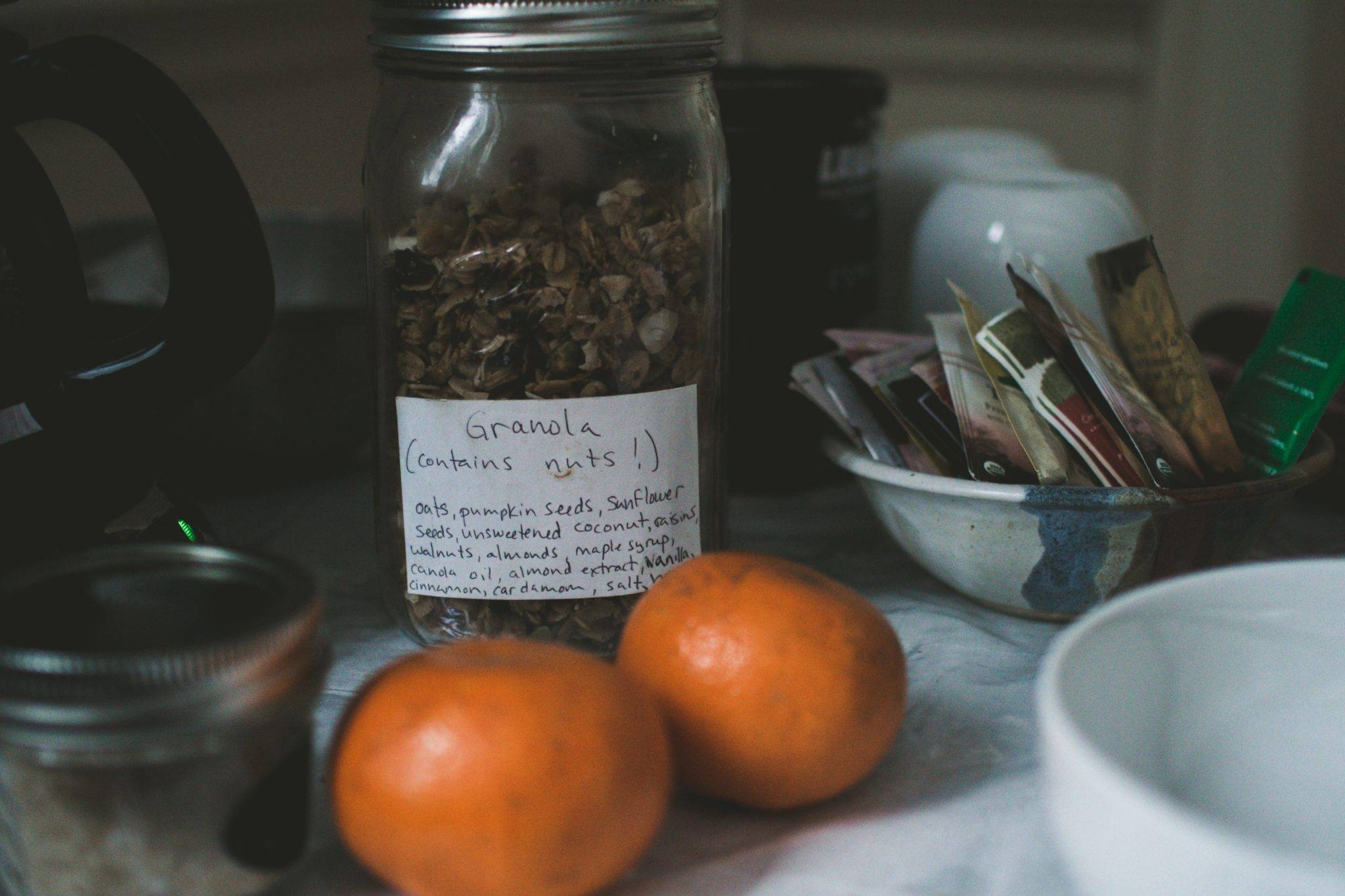 The anxiety to figure out what to carry for a trip, and then to cram it all in restricted luggage items can be quite a task. 
When packing for a vacation, especially with children, we tend to keep a lot of extras of everything. But, we can't go overboard as extra weight would be an issue if taking a flight. 
Then, there are some cases where vacationers want to travel light.
In both cases, extra items are not a very pleasant thing, so, provide tea/coffee, milk powder, sugar, and a few eatables.
An insufficiently stocked kitchen can put a damper on a guest's getaway excitement.
So, I am providing this list of kitchen essentials which can help you stock it up just right and make your guest feel sufficiently content.
Kitchen Essentials:
Basic condiments for cooking (e.g. tea leaves/bags, coffee powder, olive oil, salt, pepper, balsamic vinegar, sugar, basic spices, etc.)
Strainer
Two plates
Two bowls
Two coffee mugs
Two glasses
Two wine glasses
Two forks
Two regular spoons
Two teaspoons
Two knives
Frying pans in basic sizes
Saucepans in basic sizes
Stock-pots in basic sizes
Ladles
Cutting knives
Chopping board
Peeler
Serving spoons
A pair of scissors#
Coffee table
Anything else you want to provide after stocking up with the above basic requirements, it is your choice.
You will have given the guest a great relief and will help to impress your guests.
You may refer to the complete Airbnb shopping list of everything you need to furnish a property categorised with rooms.
12. Use plenty of good photographs of your property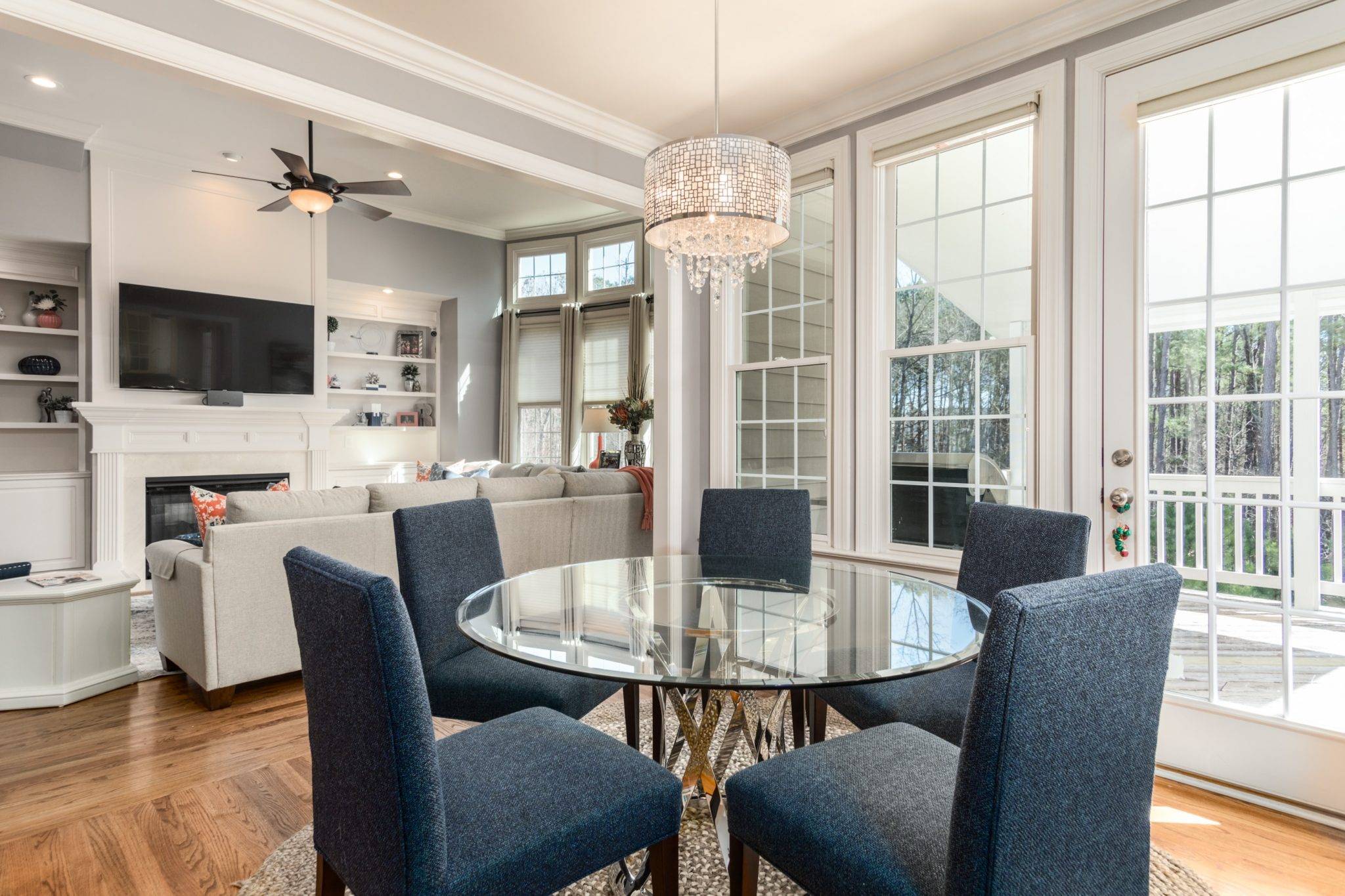 When searching for an Airbnb, the first thing that catches a traveller's eyes is the photographs. If the pictures are not at all appealing, they will scroll past your property without a pause.
So, as soon as the property is ready, start taking pictures from different angles at different times of the day. 
This will help you by showing all the details in a different light – a warm glow, which usually comes in the early evening pictures, can do wonders. Still, it certainly depends on each property and personal preferences.  
Select the ones that seem bright and clear.
Pro Airbnb Tips: Be careful about your biggest enemy can be the 'Amazing' photos of your property. 
Listings with better photos get more bookings, but getting those professional shots by the best real estate photographer in town can harm your business in the long term.
Read ultimate guide on how to optimize Airbnb listing.
Hospitality is all about 'under promise and over deliver' – but there is a fine line between welcoming/warm photos and stunningly beautiful photos.
Therefore, your aim should be to attract a customer with a positive view of your property and not deceive them. 
Make sure the photos don't look better than the actual place in reality as even the smallest flaw doesn't go unnoticed by a potential traveller. 
You don't want a guest coming with sky-high expectations, which will eventually result in disappointment reflected in the reviews.
You can use your phone to take beautiful photos of your property. If you prefer to hire a professional, don't hire the best and the most expensive real estate photographer in town.
13. What if a guest has no cell service?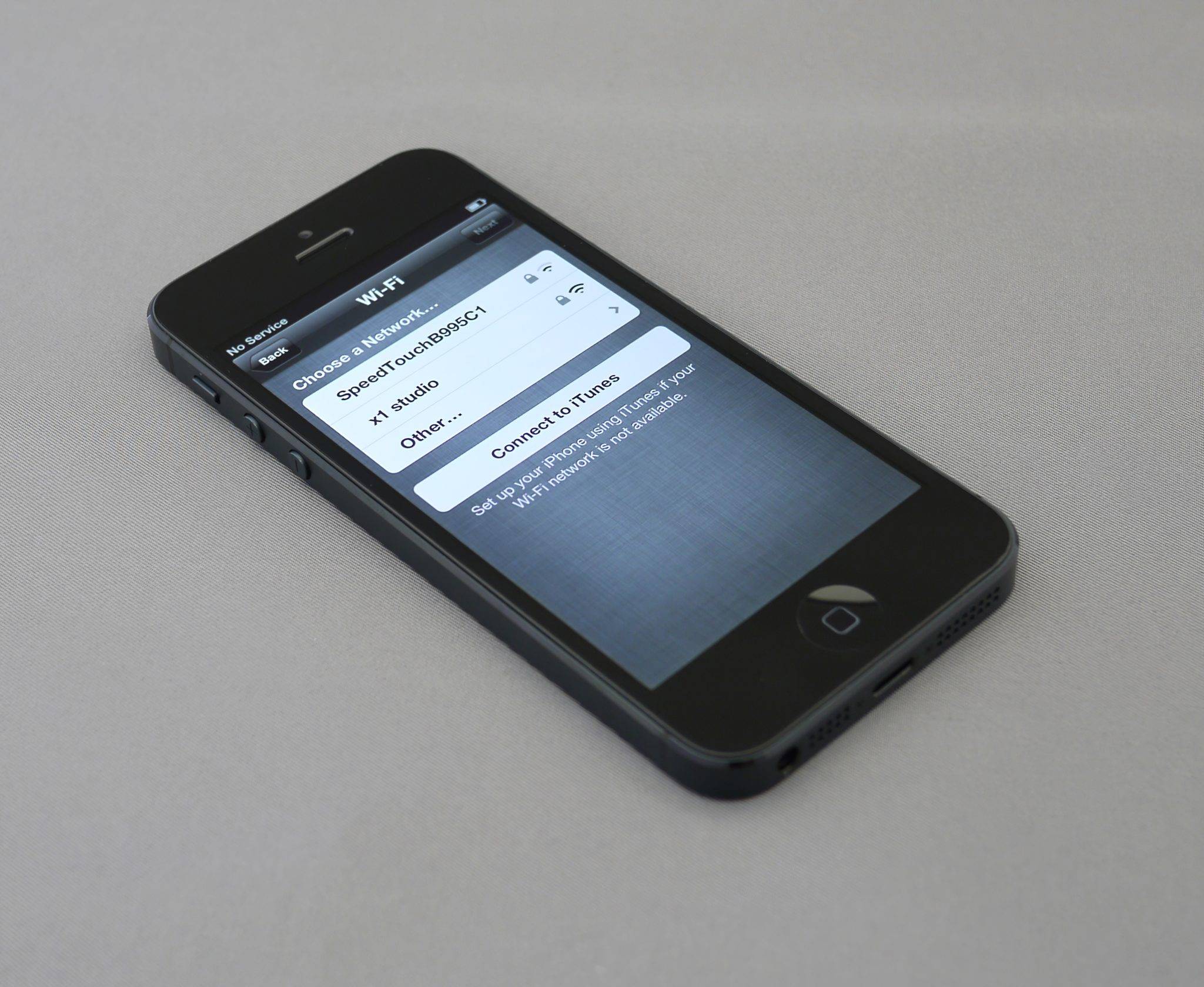 Sometimes, connectivity problems arise on cell services due to bad weather, new SIM functionality issues, etc.; the signal is lost when you really need it.
If you are unable to connect with your guest, it can put you in a fix. So, do your homework thoroughly to crossover these small hindrances without a hiccup. 
To start with, give exact instructions once a traveller's booking is accepted.  Additionally, update your guest once more just a couple of days before arrival.
Your instructions can include –
directions to the property
a google map link for the location
the key specifications
A reference to the closest bus stop, metro station, etc.
any prominent landmark
the specific gate or door to be used
The time is taken to reach the location (from the point of the guest's arrival in the town/city ). This can be an add-on mention in the reminder before arrival.
With these instructions, you're good to go!
Apart from that, if you are living close by, check the time of arrival to be around if possible. This will really ease matters for both, the host and the guest.
14. Always remember to write your guest a review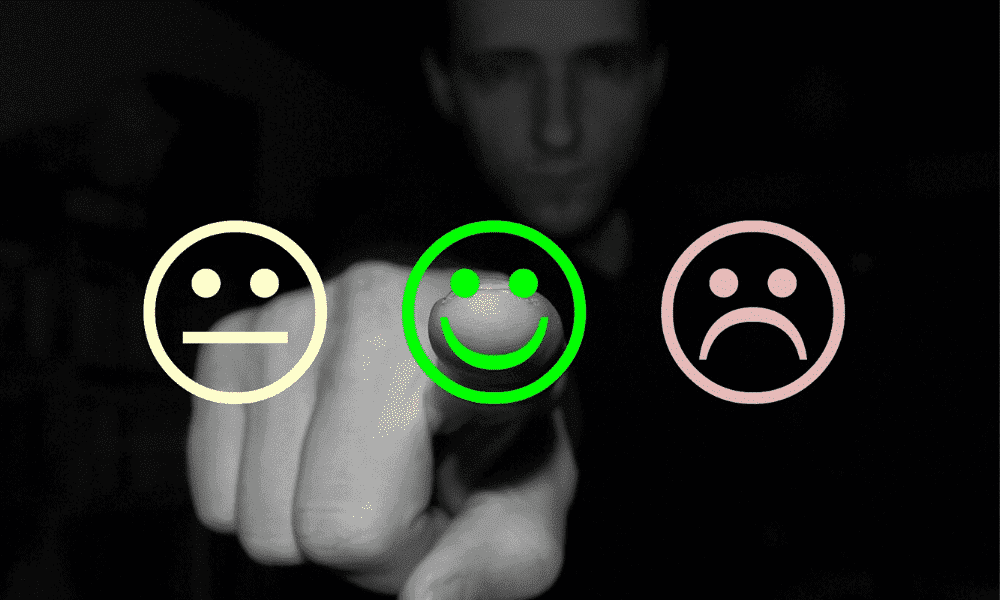 After the completion of a guest's stay, it is essential to share your experience by writing a review.
Two objectives are achieved when you write your guest a review: 
Firstly, your review may stimulate a reaction from your guest to review you.
Secondly, your review can help the Airbnb community by providing appropriate information about a guest, just as you can check previous reviews of the guests before hosting them.
For the hosts, especially new ones, reviews are very important for sustenance in this industry – a guest is likely to check reviews, to gain trust, before booking a place.
Therefore, the most significant factor that will impact your search ranking and thereby your chances of getting future bookings is how the guests review your listing. 
Since the average overall score appears on your listing only after star ratings from three guest reviews, it is extremely beneficial to maintain the six subcategories and one overall rating based on which a guest rates your property. 
It hits hard when a negative review comes about you or the listing, but this is business, and customers will be ruthless if they don't get what was promised. 
So……………… pull up your socks before it's too late!
When it happens, be graceful in your response and understand that your reaction will determine how you're perceived from then on. You can handle a negative review by:
Responding to all the reviews politely. This will show your future guests that you are a caring and respectful Airbnb host.
Thanking the guest for the review, and letting them know you appreciate their advice on how to improve. Thi will show your future guests that you are a responsible Airbnb host.
A good-hearted 'sorry' that can generally do the trick, but if it doesn't help cool the matter, then you can tell your side of the story as a public response to the guest review. 
Furthermore, some improvements can be made based on guest reviews, such as:
For the first six months, give absolute attention to the guest reviews, especially the negative ones and try to rectify issues related to the points frequently mentioned.
There are more ways to deal with a negative review and to minimise its impact on future bookings. I will write a separate post to show you how to deal with negative reviews. 
Subscribe to my mailing list to stay tuned for more Airbnb tips.