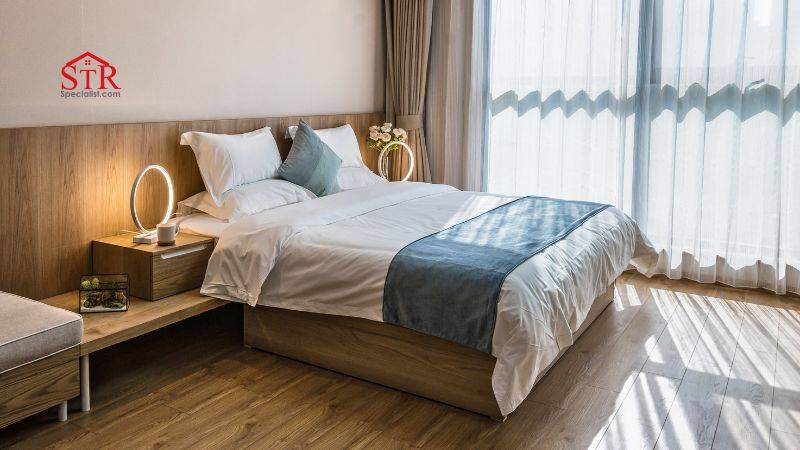 Initially dismissed as non-threatening, Airbnb has since emerged as a dominant force in the hospitality industry, surpassing many traditional hotel companies in size and influence. 
What began as a narrative of distinct markets and business models has evolved dramatically. The hotel industry, once complacent, now recognizes the need to address the rise of Airbnb.
This shift in perception led to a phase of denial, followed by the American Hotel & Lodging Association (AH&LA) actively challenging Airbnb. The association sponsored research highlighting the negative economic impacts of home-sharing and advocated for government regulations and taxes. 
Seeking a level playing field, the AH&LA rightly argued for fair competition between home-sharing and hotels. The ensuing battleground involves both competition and integration.
Hotels are no longer content to simply compete with Airbnb; they are actively incorporating home-sharing-like attributes and experiences into their properties to effectively rival the platform. 
Moreover, hotels are exploring the platform-based business model that underpins Airbnb's success, aiming to tap into its advantages. The ongoing struggle between the hotel industry and Airbnb signifies a profound transformation in the hospitality landscape.
The Impact of Airbnb on the Hotel Industry: Exploring its Historical Significance
Airbnb's influence on the hotel industry is far-reaching, affecting both its existence and economic landscape. In a study conducted by Dogru, Mody, and Suess (2018), it was revealed that a mere 1% increase in Airbnb supply in ten prominent U.S. hotel markets from 2008 to 2017 led to a 0.02% decrease in hotel Revenue per Available Room (RevPAR) across all segments. 
While this initial impact may seem modest, considering Airbnb's exponential growth rate of over 100% annually during this period, the actual decline in RevPAR amounted to a substantial 2% across all hotel segments. Remarkably, even the luxury hotel segment experienced a significant 4% decline in RevPAR due to Airbnb's supply expansion.
The effect on Average Daily Rate (ADR) and occupancy was less severe, but the consequences were still noteworthy. In Boston, for instance, Airbnb's supply growth resulted in an average 2.5% decrease in RevPAR over the past decade. 
In 2016 alone, this decline equated to a staggering $5.8 million in revenue lost by hotels to Airbnb. Particularly affected were midscale and luxury brands, witnessing respective decreases of 4.3% and 2.3% in RevPAR. 
These supply increases have also fueled Airbnb's growing share of the accommodation market. In Q1 2016, Airbnb accounted for 9.7% of accommodation demand in New York City, equivalent to approximately 8,000 rooms per night, constituting nearly 3% of all traditional hotel demand during the same period.
With over 4 million listings and a growth rate exceeding 100% annually, Airbnb has become a formidable player, primarily in its largest market, the United States. While it faces competition from local rivals like Tujia and Xiaozhu in China, Airbnb continues to seek opportunities for growth, particularly in emerging markets such as Africa and India. 
However, it is important to note that Airbnb's growth trajectory is projected to eventually plateau as it reaches a saturation point (Ting, 2017a). To counter this, the company has adopted alternative strategies to expand its supply, including partnering with property developers to transform entire buildings into potential Airbnb units through its Niido brand. 
Niido encourages tenants to list their units on Airbnb, with both Airbnb and Niido sharing 25% of the generated revenue. Furthermore, Airbnb has expanded its target audience beyond its original market by appealing to segments traditionally pursued by hotels. 
This is exemplified by offerings like Airbnb Plus, which provides verified high-quality homes with premium amenities, as well as Airbnb Experiences, offering unique and unconventional activities to travelers.
In conclusion, Airbnb's impact on the hotel industry has been profound, challenging traditional market dynamics and prompting hotels to reassess their strategies. 
As Airbnb continues to evolve and pursue innovative approaches, such as Niido and targeted product offerings, the future of the hotel industry will undoubtedly be shaped by the ongoing competition and shifting dynamics between Airbnb and traditional hotel companies.
Unraveling Consumer Desires: The Key Battleground Between Hotels and Airbnb in the Present Era
The current travel landscape is influenced by broader societal trends that significantly impact consumer preferences. These trends include:
The Rise of "New Luxury": There is a growing demand for unique and authentic experiences that foster self-actualization, driven by an increasing wealth gap in the United States.
Increased Mobility: Previously underrepresented groups, such as the black travel movement, along with a surge in international travelers from countries like India and China, are contributing to a greater sense of mobility and diversity in travel.
Evolving Brand Loyalty: Traditional long-term brand loyalty is giving way to consumers' desire for instant gratification and personalized experiences, challenging hotels and Airbnb to adapt to these changing expectations.
Redefining Ownership: In a post-consumerist society, the focus has shifted towards access-based consumption, emphasizing wellness and well-being over material possessions.
The Blurring of Work, Play, and Life: Technology has transformed the way we live, work, and connect with others, leading to a convergence of various aspects of life. This trend, combined with the upcoming 5G and Internet of Things (IoT) advancements, accelerates the pace of change and integration.
Considering these trends, marketers and experience designers must rethink the concept of the travel experience for customers. The idea of the experience economy, introduced by Pine and Gilmore in 1998, encompassed dimensions such as escapism, education, entertainment, and aesthetics. 
However, Airbnb has revolutionized the experience economy by emphasizing the sharing lifestyle and fostering a sense of community, aligning with the highlighted trends. 
As a result, six additional dimensions have emerged in the context of the travel experience: personalization, communitas, localness, hospitableness, serendipity, and ethical consumerism, as identified by Mody in 2016.
These trends and dimensions highlight the need for both Airbnb and hotels to adapt their strategies to meet evolving consumer expectations. By embracing and incorporating these trends into their offerings, both hospitality sectors can create memorable experiences, cultivate brand loyalty, and effectively compete in the dynamic travel market.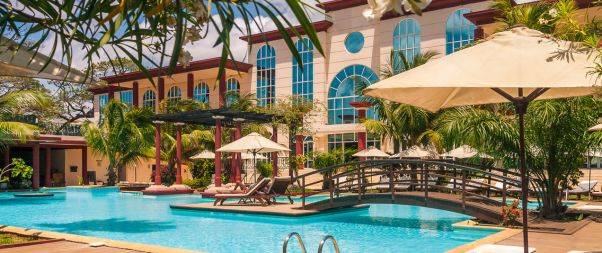 A comprehensive study conducted by Mody and colleagues (Mody, Suess, & Lehto, 2017) reveals that Airbnb surpasses hotels in all dimensions of the expanding accommodation experiencescape. 
The platform excels in personalization, offering a wide range of homes and locations that enable precise micro-segmentation and the perfect match between guests and hosts. With each home being unique, Airbnb provides guests with a sense of serendipity, ensuring a distinct experience with every stay. 
Moreover, Airbnb fosters a strong sense of community, allowing travelers to share space with fellow explorers or connect with local hosts, providing unparalleled access to authentic local experiences.
Nonetheless, hotels have their own strengths. The dimension of hospitableness, for instance, shines through in hotels, as highlighted in a study by Mody, Suess, and Lehto (2018). 
Hotels leverage the human factor, employing friendly check-in agents, helpful concierge services, and engaging interactions between guests and food and beverage staff. These personal touches evoke positive emotions, fostering higher brand loyalty. 
Hotel brands must carefully consider their high-tech, high-touch experiences, especially amidst the current era of abundant brand choices.
Beyond the experiential aspects, regulatory issues become a significant point of contention. While the hotel industry initially downplayed Airbnb's competition, the American Hotel & Lodging Association began lobbying for taxes and regulations in 2016 to level the playing field. 
However, a study by Nieuwland and van Melik (2018) examining 12 European and American cities found lenient regulations on short-term rentals, primarily focused on mitigating negative impacts on communities rather than creating parity with hotels. 
Enforcement remains a challenge, as observed in New York City where certain listings violate local laws. It is crucial to strike a balance in regulation, considering the potential welfare effects and customer surplus generated by Airbnb while avoiding excessive constraints that may stifle innovation in the sharing economy.
To address these regulatory concerns effectively, a data-driven approach is necessary. Current regulations tend to be uniform across cities, lacking consideration for local specificities, thereby lacking depth and efficacy (Nieuwland & van Melik, 2018; Hajibaba & Dolnicar, 2017). 
It is vital to avoid over-regulation and foster an understanding of the sharing economy's dynamics to unlock its full potential. Research indicates that the average resident's perception of Airbnb is not as negative as portrayed by media rhetoric (Mody, Suess, & Dogru, 2018), further highlighting the need for a well-informed approach to regulation.
Redefining the Future: Rethinking Brand and Experience in the Sharing Economy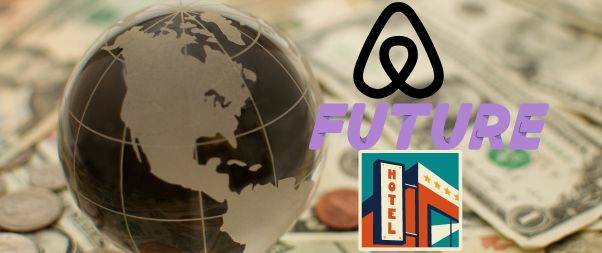 While the hotel industry has limited control over regulations, there are aspects within its reach that can significantly impact the brand and customer experience. We believe that these areas should be the primary focus of hotel companies' efforts. 
It is crucial for hotels to reconsider their brand promise, both for the parent brand and individual brands in their portfolio, and how it shapes and defines the guest experience. 
Recent research by Mody and Hanks (2018) suggests that while Airbnb capitalizes on the authenticity of the travel experience by offering local experiences that provide a sense of self and place, hotel brands perceived as authentic—original, genuine, and sincere—can cultivate stronger brand loyalty. 
While competing with home-sharing in terms of experiential authenticity is challenging, brand authenticity can serve as a strong foundation for fostering loyal brand relationships. 
This is especially important because although Airbnb promotes experiential authenticity as a key reason to use the brand, most travelers tend to choose a brand based on more functional requirements such as space and price (Chen & Xie, 2017; Dogru & Pekin, 2017).
Defining and manifesting an "authentic" brand is not a straightforward task. It is a perception, a feeling that consumers associate with what the brand represents. At its core, an authentic brand possesses a genuine value proposition that provides consumers with a compelling reason to associate themselves with the brand. 
However, what an authentic brand requires is effective storytelling. A brand is perceived as authentic when it has an authentic story that underlies it. Brand stories can originate from various sources such as a brand's values, personality, heritage, uniqueness, or its mission and purpose. 
What matters is that compelling and coherent stories are communicated across different touchpoints to engage consumers on an emotional level. It is crucial to break free from industry constraints and seek inspiration outside the hotel industry. 
Tom's Shoes serves as an excellent example of leveraging their quest—One for One—in creating a compelling brand story. Similarly, Burberry, a brand traditionally focused on in-store experiences, has set the standard for authentic, digitally-led, and emotionally captivating storytelling by leveraging its 150-year history. 
Fairfield Inn and Suites' return to "where it all began" at the Marriott family's Fairfield Farm in the Blue Ridge Mountains of Virginia is another noteworthy example of leveraging authenticity to craft a compelling brand promise (Ting, 2017b).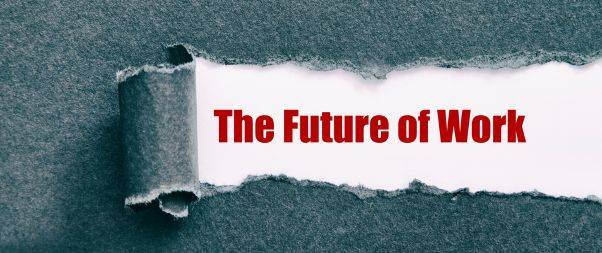 Another key aspect of the brand promise is what we refer to as the experiential value proposition (EVP). For a long time, hotel marketers have primarily relied on the guest room as the primary source of value for guests. 
However, when reflecting on your own travel experiences, was it the prospect of the hotel room that excited you about the trip, or was it everything the hotel enabled you to do outside the guest room? 
Hotel marketers need to realize that guests consider the complete package—the experiences both inside and outside the room—as cues when deciding on accommodations. 
We define the proposition offered by the hotel, which encompasses both the guest room and the overall experience of hospitality and connection to humanity, as the EVP. Adopting the EVP paradigm allows hotels to shift the customer's mindset from price-shopping to experience-shopping.
How can hotel marketers apply the EVP paradigm? Its application can open up numerous avenues. Hotels can begin by reimagining the design of their primary digital channels, starting with the website, by incorporating rich and immersive content that goes beyond showcasing the guest room. 
The Standard Hotels serves as an exemplary case (http://www.standardhotels.com/). Rather than resembling a typical digital property solely focused on "selling" hotel rooms, their website feels more like a local lifestyle and culture magazine. 
The website's engaging images and stories entice visitors to explore what the brand has to offer. While not every hotel can or should adopt The Standard's approach, there is a case to be made for moving beyond static images of beds in guest rooms, which often blend together and fail to captivate potential guests, especially on OTA websites. 
When was the last time an image of a hotel bed excited you to stay there? Yet, if you examine most hotels' imagery, that is still the focal point for many marketers.
Emphasizing humanity and fostering a sense of hospitality can also enhance a brand's EVP. Rather than replacing the human connection with technology, the industry should explore ways in which technology can free up employees to craft more personalized and unique experiences that delight guests instead of merely facilitating routine transactions. 
Moreover, if the human connection is a key aspect sought by travelers using Airbnb, why do hotel confirmation emails still come from automated systems, highlighting the impersonal nature of the hotel entity? 
This presents an opportunity to genuinely welcome guests, such as through a welcome letter from the general manager accompanied by their photo or that of an assigned employee serving as their personal host during the stay. 
These small gestures can go a long way in emulating the human connection facilitated by the sharing economy.
The design of a hotel's public spaces can be leveraged to enhance guests' experience of "communitas." Ian Schrager, for instance, recognizes this (Schaal, 2017). As much of Airbnb's inventory consists of investor units with limited or no host contact, hotel brands have a unique opportunity to demonstrate that they are the original connectors of human beings. 
Sheraton has wisely incorporated communal elements into its brand makeover by introducing productivity tables, studio spaces, and a daytime coffee bar that transforms into a bar at night.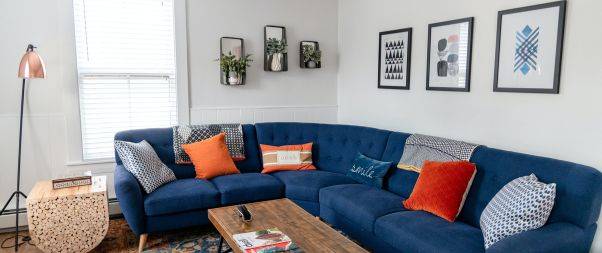 Another design element that can offset Airbnb's appeal to family and group travelers is offering connecting and/or multiple rooms for a single price, accompanied by additional experiential value-adds (similar to Marriott's family room connecting rooms package).
Lastly, the role of loyalty programs cannot be underestimated. Loyalty programs should evolve from being solely programmatic to leveraging guest history, social media, and other marketing data sources, supported by predictive analytics, to personalize and individualize the guest experience. 
In an era of instant gratification, loyalty programs should incorporate gamification elements to unlock value-adds and offer creative bundling.
At the hotel company level, beyond individual brands, the industry has begun participating in the home-sharing business and exploring the integration of platform business models. 
For example, Accor acquired Onefinestay, and Marriott partnered with Hostmaker to create Tribute Portfolio Homes, a partnership that expanded to four European cities recently (Fox, 2018). In terms of organic brand development, Accor's newest brand, Jo & Joe, mimics the sharing economy within a traditional hotel space. 
Additionally, there may be merit in listing hotel rooms on alternative accommodation platforms, transforming hotel brands into "branded marketplaces" for accommodation rather than solely hotel rooms. 
HomeAway, for instance, already includes hotels on its platform through the Expedia Affiliate Network, while Airbnb is actively seeking bed-and-breakfasts and boutique hotels. 
By adding these options to their listings, home-sharing providers aim to cater to a broader audience while enabling independent and boutique hotels to benefit from branded distribution at a lower cost compared to traditional OTA brands.
In summary, hotels must adopt a strategic and tactical approach to sales, marketing, and revenue management. Strategically, hotel brands need to reimagine their stories and how they convey and fulfill authenticity and brand promises. 
Tactically, it is crucial to incorporate the experience and value beyond the guest room into what is presented to current and potential guests, how they are charged, and how these aspects are leveraged to create "memorable memories" that drive higher net promoter scores and foster brand loyalty.
You may also like:
Six Unique Bed Setups for Your Airbnb Space