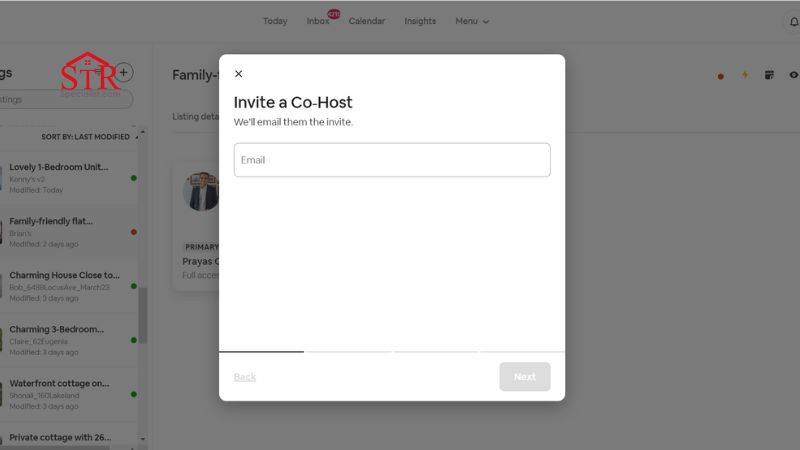 Managing an Airbnb property can be a demanding task, and given the fast-paced nature of our modern world, it's understandable if hosts find themselves short on time. At times, as a host, you might require assistance, and this is where an Airbnb co-host becomes valuable.
Airbnb co-hosts are individuals who aid the property owners in maintaining their listings and tending to the guests. They could be anyone – a relative, a nearby resident, a dependable friend, or someone specifically employed by the host to assist with the property management. 
Their role significantly contributes to easing the responsibilities of the host.
Steps to Include a Co-Host on Airbnb
Incorporating co-hosts is a convenient method to distribute hosting responsibilities, allowing them to manage various aspects of your listing from their personal account. 
With Airbnb's 2023 Summer Release, you can directly control which co-hosts can access your listing and share your booking payouts from the platform.
The Co-Host tab is your control center, where you can invite new co-hosts, access their information, and handle their permissions and payouts. Remember, co-hosts need to have an Airbnb account to accept your invite.
To invite a co-host, input their email address and designate their permissions. You can select from several options:
Full access – Empowers them to manage your calendar, listing, other co-host permissions, communicate with guests, and view payout and transaction history.


Calendar and inbox access – Allows them to manage your calendar and correspond with guests.


Calendar access – Grants them permission to view your calendar and receive check-in and check-out details.
After deciding the level of access for your co-host, you can add a personalized message to your invite and then hit Send.All your co-hosts, except those with only calendar access, will appear as co-hosts on your listing. 
Moreover, co-hosts with full access can set themselves as the primary host on the listing, or you can designate them for this role.
To make hosting even more effortless, Airbnb enables you to add multiple co-hosts to each listing. Alternatively, using vacation rental software like Hospitable.com allows you to assemble a team to share the workload, all working collaboratively on a singular platform.
The division of duties and earnings between you and your co-host is entirely at your discretion. You have the flexibility to distribute payouts with a co-host as a proportion of your income or as a fixed amount per booking. 
Additionally, you'll need to agree on a method for compensating the co-host for any expenses they incur.
After establishing a payout arrangement for a co-host on Airbnb, they have a 14-day window to confirm it. Once confirmed, they can start receiving payouts for bookings post-guest check-ins. 
In order to receive payment, all co-hosts are required to set up at least one payout method. If necessary, they must also verify their identity and provide requisite taxpayer information.
Steps to Initiate Your Journey as an Airbnb Co-Host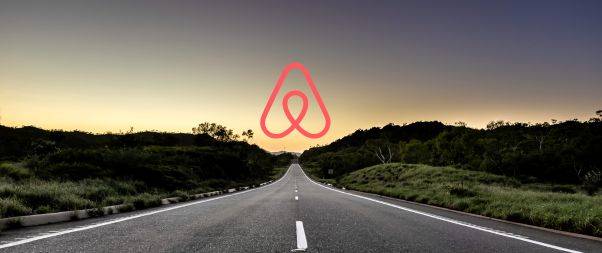 Interested in venturing into the short-term rental business but don't own a property? Two popular strategies include rental arbitrage and becoming an Airbnb co-host. 
As a co-host, your responsibilities would be extensive, encompassing guest communication, listing management across multiple platforms, and overseeing your cleaning and maintenance staff.
So, how does one embark on the journey to becoming an Airbnb co-host? There are essential steps to follow.
Firstly, thoroughly research the platform to understand its operations. You'll have to familiarize yourself with several aspects such as managing listings, communicating with guests, updating calendar and pricing, liaising with Airbnb support, and even promoting your listings.
To kickstart your learning, our guide for aspiring hosts is a fantastic resource, full of tips to help you become a successful host. Next, compile a resume that highlights your relevant knowledge and skills in managing short-term rental properties on Airbnb. 
If you have prior hosting experience, ensure to include the URL of the listing you managed along with a detailed explanation of your responsibilities. Once hired, the Airbnb account owner will add you as a co-host. The process of how to add a co-host on Airbnb has been detailed above. 
You'll receive an invitation via email, and upon acceptance, you will officially become an Airbnb co-host. Consequently, you will be able to manage the listing from your personal Airbnb co-host account.
Terms and Conditions for an Airbnb Co-Host
While Airbnb necessitates that co-hosts adhere to their Terms of Service policy, hosts and co-hosts can also formulate their own customized agreement. It's crucial to clearly articulate all terms and expectations within this document.
Both parties need to ascertain hosting responsibilities, ensuring clarity regarding who is tasked with what, establish the co-hosts' remuneration, and decide upon the reimbursement methodology for the co-hosts.
You have the option to utilize or modify a pre-existing Airbnb co-host agreement, which you can typically locate on hosting forums. Alternatively, you may wish to engage a legal professional to draft an agreement that best suits your requirements.
Cost Structure for an Airbnb Co-Host
Wondering about the earnings of an Airbnb co-host? The truth is, there isn't a standardized fee. The compensation for Airbnb co-hosts can greatly vary, depending on their duties, the property's size, and its geographical location.
On average, Airbnb co-hosts charge a fee between 10-20% of the nightly rate, excluding cleaning of the rental property. For instance, if you co-host an Airbnb that generates an annual income of $30,000, you could anticipate earning around $3,000-$6,000.
However, if your tasks encompass everything from guest check-in and check-out to managing guest experience and property cleaning, you could charge a fee as high as 25%.
Some co-hosts may negotiate a fixed monthly fee, mutually agreed upon by both parties. Additionally, co-hosts who clean the property after each guest may charge an extra cleaning fee.
Ultimately, it's in your hands to establish an Airbnb co-host agreement with the primary host at a fair rate. The scope of your duties as a co-host will significantly influence your potential income. Simply put, the more responsibilities you take on, the higher your earnings.
Duties of an Airbnb Co-Host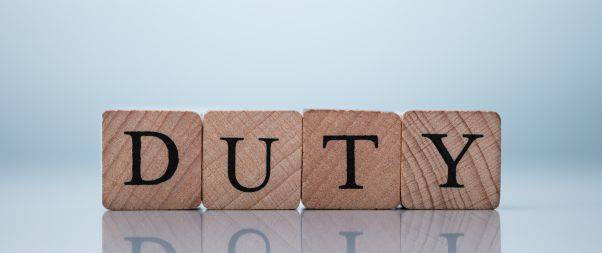 Wondering about the role of an Airbnb co-host? They can assist a listing owner in managing all aspects of the vacation rental property, including looking after the property itself and attending to the guests.
Outlined below are some primary responsibilities that an Airbnb co-host may be required to undertake on behalf of the host:
Oversee the listing
Update the calendar and pricing
Process reservations
Correspond with guests
Prepare the space for guests
Welcome guests personally
Assist guests throughout their stay
Write reviews
Seek support from Airbnb when needed
Coordinate cleaning and maintenance activities
Replenish essential supplies
Time-conscious co-hosts can utilize automation for managing their listings and ensure personalized interactions with guests.
Are there any limitations on what Airbnb co-hosts can do? Absolutely, there are certain restrictions in place. Co-hosts are not permitted to access the listing owner's payout or taxpayer information. 
Additionally, they are unable to review or provide feedback on the host's activity when they themselves use Airbnb as guests. These measures ensure privacy and maintain a fair and unbiased review system within the platform.
Conclusion
If the multitude of host responsibilities becomes overwhelming, enlisting the help of an Airbnb co-host can significantly streamline the management of your vacation rental property and free up valuable time.
Co-hosts assume hosting duties for your listing and provide additional support when it comes to welcoming guests, all in exchange for a percentage of your rental income.
Becoming a co-host presents an excellent opportunity to generate income without owning an Airbnb property. By collaborating with multiple hosts in your local community, you can establish a thriving Airbnb co-hosting business.
Efficiency is paramount in running a successful short-term rental business, whether you're managing it alone or with a co-host. To discover the most effective strategies for automating your operations, we recommend downloading our guide on short-term rental automation practices.
You may also like:
Mastering the Art of Airbnb Design: 5 Key Tips to Entice Guests