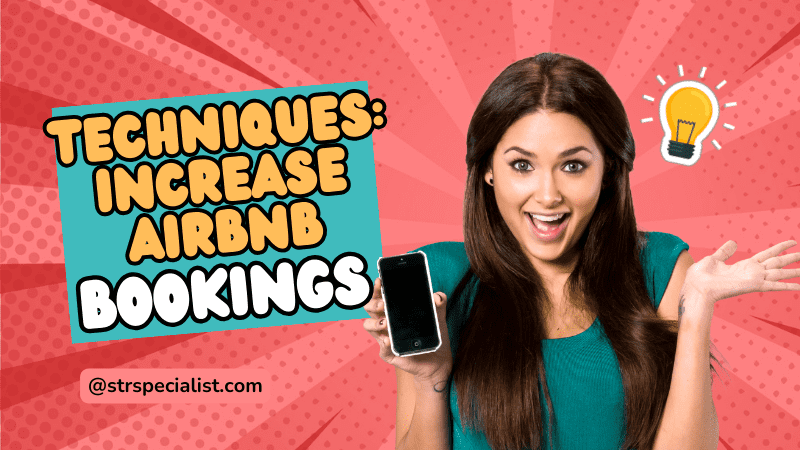 Are you facing the challenge of empty booking calendars, rising overheads, and the constant pressure to enhance your Airbnb bookings? You're not alone. Running an Airbnb can be both rewarding and stressful.
With countless tasks to handle, from operations and maintenance to guest experience and listing optimization, it's easy to feel overwhelmed. However, there's a solution. Discover effective strategies in this article that can help you increase bookings without adding to your stress levels.
Unveiling the Mystery: 4 Key Reasons Your Airbnb Listing Isn't Getting Visibility
Your dreams of achieving substantial profits from your vacation rental business have thus far been unfulfilled, and you find yourself perplexed by the underlying causes. Let's explore potential factors that could shed light on this situation:
1. Insufficient quality of photos and descriptions:
Using unappealing images and lackluster property descriptions can result in being overlooked by potential guests. It is crucial to ensure that your vacation rental business showcases professional-quality photos that accurately depict the property and its amenities. 
Additionally, providing an informative and easy-to-read description will entice guests and help set their expectations appropriately.
2. Subpar guest experience:
If your guests are dissatisfied, it will manifest in negative reviews that can deter prospective customers from booking with you. Identifying any pain points in your guest experience, such as disorganized check-ins or inadequate customer support, is vital. 
Take the time to understand your guests' needs and strive to offer a seamless and enjoyable experience throughout their stay.
Pro tip: Pay close attention to guest reviews and respond thoughtfully. This demonstrates your commitment to addressing customer feedback and allows you to showcase how you have taken action to enhance the experience for future guests.
3. Delayed response times:
Procrastinating in confirming booking requests or providing timely responses can have negative repercussions. If you are not prompt in addressing inquiries or have an extensive screening process, potential guests may choose alternative accommodations. 
It is essential to prioritize prompt and efficient communication to avoid losing potential bookings.
4. Inadequate comprehension of the market:
Your success in the vacation rental business heavily relies on a thorough understanding of your local market. Without a solid grasp of market dynamics and hospitality practices, you risk encountering difficulties such as setting unrealistic prices, unanticipated availability issues, and lacking personalized communication with guests. 
It is crucial to familiarize yourself with the market conditions and tailor your approach accordingly to maximize your chances of success.
11 key tips for increasing your Airbnb bookings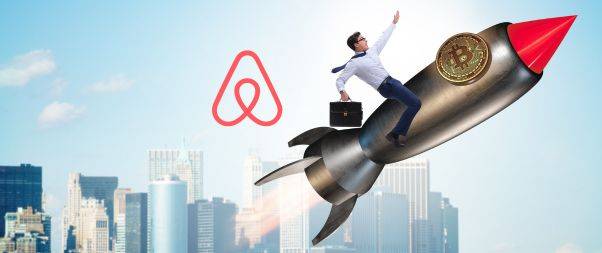 In order to maintain a consistently high occupancy rate for your property, it is essential to establish a reliable framework that encourages repeat bookings. Consider implementing the following 11 effective strategies:
1. Optimize booking stability by reducing cancellations.
2. Enable Instant Book
3. Offer exceptional amenities
4. Implement dynamic pricing
5. Boost your listing with SEO
6. Delegate cleaning to professionals
7. Craft memorable experiences
8. Master professional communication
9. Upgrade your systems
10. Embrace innovative approaches
11. Secure the right property manager
1. Minimize cancellations:
Consistently reducing cancellations is crucial for maintaining your credibility and avoiding penalties. Additionally, excessive cancellations can negatively impact your visibility on Airbnb, leading to limited bookings.
a) Set clear guest expectations:
Avoid misunderstandings by effectively communicating with your guests and providing detailed information about their stay. This helps manage their expectations and ensures a smooth experience.
b) Streamline guest communication:
Nurture a positive and meaningful relationship with each guest, starting from the moment they confirm their booking. Promptly address any inquiries or concerns, and provide helpful assistance throughout their stay.
c) Proactively update your calendar:
Stay ahead of the game by proactively managing your availability. Take into account local and global travel seasonality to plan and adjust your calendar in advance, catering to both short-term and long-term stays.
d) Share a comprehensive welcome packet:
Impress your guests by providing a comprehensive welcome kit that includes essential information about their stay and local recommendations. This gesture enhances their experience and demonstrates your attention to detail and hospitality.
2. Utilize Instant Book:
Utilizing the Instant Book feature can significantly boost your monthly bookings by providing guests with a streamlined reservation process. This feature not only offers a convenient one-click booking experience but also brings you closer to achieving Airbnb Superhost status.
However, it's crucial to manage Instant Book effectively, especially if you have multiple booking channels. Failing to update your calendars can result in double bookings, cancellations, and potential same-day reservations, which can lead to complications and compromise the guest experience.
Furthermore, relying solely on Instant Book may limit your ability to screen guests properly. Fortunately, employing a reliable booking management tool can synchronize calendars across all the online travel agencies (OTAs) you use, ensuring real-time updates to your listings.
3. Provide exceptional amenities: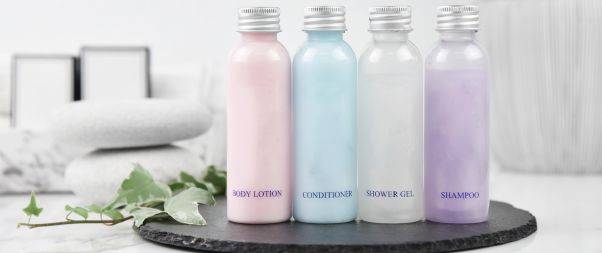 It's not just about offering basic amenities like a well-equipped kitchen, reliable Wi-Fi, and adequate security. According to Airbnb's customer survey, guests prioritize the overall experience rather than mainstream amenities. To deliver a 5-star guest experience and encourage repeat bookings, consider the following:
a) Focus on functionality:
Guests value amenities that enhance convenience rather than flashy or extravagant features. Prioritize amenities like complimentary parking, a convenient BBQ station, and other practical elements that simplify their stay.
b) Create a homely atmosphere:
Guests desire a home-away-from-home experience, so ensure your property includes essential utilities such as air conditioning, a fully equipped kitchen, a washing machine, and other amenities they would typically find in their own homes.
c) Welcome pets:
Pet-friendly accommodations have a significant impact on travelers' booking decisions. By making your property pet-friendly, you can increase occupancy rates and revenue per available room (RevPAR) by attracting guests who travel with their furry companions.
Tailor your amenities to suit your guests' specific needs. For families, consider providing family-friendly supplies such as baby gates and changing tables. If you host remote workers, create a laptop-friendly workspace equipped with high-speed Wi-Fi, and consider adding a coffee machine for their convenience.
4. Implement dynamic pricing:
To effectively navigate the fluctuations in demand as an Airbnb owner, it's essential to adopt dynamic pricing strategies. By utilizing a dynamic pricing tool, you can adapt to changing market conditions and ensure your property is priced appropriately.
A dynamic pricing tool takes into account various rental analytics, balancing the needs of your guests and your profit goals. It continuously updates your prices to find the optimal balance between demand and supply, considering factors such as guest preferences, listing placement, seasonal demand, and the performance of comparable properties.
Additionally, you have the flexibility to set a minimum pricing threshold to establish the lowest acceptable rate for your property. With dynamic pricing, you can optimize your pricing strategy to maximize your revenue while remaining competitive in the market.
5. Enhance your listing with SEO:
Optimizing your listing for search engine optimization (SEO) can significantly improve its visibility on Airbnb, leading to increased conversions and bookings.
However, achieving higher search rankings is just the first step. It's crucial to maintain a prominent position over an extended period to see a tangible impact on your bookings. Here are some valuable tips to boost your listing's SEO on Airbnb:
Utilize high-definition and well-lit photos
Utilize relevant keywords in your listing title and description
Maintain a high response rate and quick response time
Increase your number of 5-star ratings and positive reviews
Offer unique and exceptional amenities
Minimize cancellations and aim to become a Superhost
Remember, Airbnb's algorithm relies on data points to match properties with user preferences. Understanding how the algorithm works can help you strategically optimize your listing to increase its visibility and attract more potential guests.
6. Opt for professional cleaning services: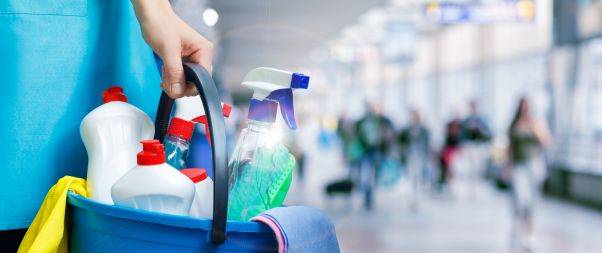 Managing the cleaning and maintenance of your Airbnb property can be time-consuming and costly. However, you can alleviate these responsibilities by outsourcing them to professional cleaning services. This approach eliminates the need to hire and manage cleaning staff while ensuring high cleanliness standards.
By hiring a professional cleaning company, you can:
Focus on building meaningful guest relationships
Deliver exceptional housekeeping standards
Minimize the risk of negative reviews due to miscalculations
Enhance your SEO and marketing efforts
To find suitable cleaning companies, conduct a simple Google search for licensed local cleaning services or explore platforms like Yelp for relevant recommendations. 
Partnering with a professional cleaning service can streamline your operations, save you time and effort, and contribute to the success of your vacation rental business.
7. Curate an unforgettable experience, not just accommodation:
With ever-evolving guest expectations and Airbnb's emphasis on exceptional service, simply providing a generic welcome and basic amenities may not be enough. 
To stand out and attract more bookings, it's essential to offer a remarkable experience that immerses guests in the local culture. Here are some strategies to elevate the guest experience:
a) Develop a unique theme for your property:
Align your property with the local ambiance and create a distinctive theme that sets it apart from other listings. Present it as an immersive and themed experience rather than just another place to stay. This can pique guests' curiosity and make their stay more memorable.
b) Design comprehensive guidebooks:
Craft detailed guidebooks that provide guests with comprehensive information about the area, including local attractions, hidden gems, recommended activities, and dining options. 
Go beyond generic recommendation lists and consider offering additional value by suggesting and even arranging local tours or experiences.
c) Personalize the guest experience:
Communicate with your guests to understand their preferences and tailor their experience accordingly. This can involve suggesting personalized activities or experiences that align with their interests. 
By going the extra mile to cater to their needs, you create a unique and memorable stay that will likely result in positive reviews and increased bookings.
Remember, selling an experience goes beyond providing a place to stay—it involves curating a memorable and immersive journey for your guests. By focusing on creating a remarkable experience, you can differentiate your listing, build guest loyalty, and attract more bookings.
8. Master the art of effective communication:
Undoubtedly, proficient communication can greatly enhance your customer service and establish you as a seasoned host. But how exactly does effective communication contribute to increased Airbnb bookings?
Firstly, maintaining a prompt response time showcases your attentiveness and professionalism, ultimately boosting your reputation on Airbnb and bringing you closer to achieving Superhost status.
Additionally, prospective guests often rely on guest reviews to assess the host's conduct and friendliness. Positive feedback from previous guests can influence potential customers to choose your listing over others, as it instills trust and confidence in your hosting abilities.
Place yourself in your guests' shoes and anticipate their needs in various situations throughout their journey. Whether it's prior to booking, a few days before check-in, or during their stay, empathize with their expectations and offer personalized support. 
Provide them with the information they need in a tailored manner, ensuring a seamless and delightful experience.
9. Choose the right property manager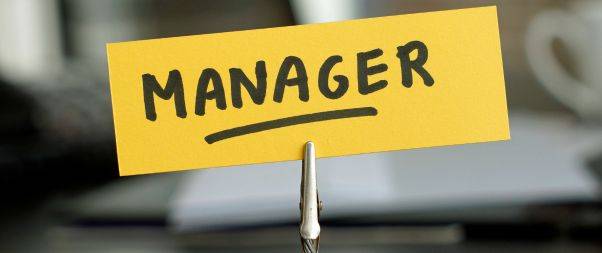 While having a property manager can indeed boost your Airbnb bookings, it's crucial to select the right one for optimal results. A competent property manager can efficiently handle operational tasks and significantly increase your monthly bookings. 
Instead of facing the challenges of finding a reliable property manager and ensuring they deliver value for your investment, you can take a do-it-yourself approach with the help of appropriate tools and resources.
10. Enhance your systems
To effectively scale your operations and maintain a consistent flow of bookings without overwhelming yourself, it's essential to establish efficient processes supported by the right technology. 
Implementing a robust tech stack can automate various aspects of guest management and backend operations, streamlining your workflow. Consider utilizing tools such as:
Wheelhouse: for dynamic pricing to optimize your rates based on demand

Autohost: for automated guest screening to ensure a secure and reliable guest selection process

Operto: for efficient guest communication, providing seamless and timely interactions

NoiseAware: for noise monitoring to maintain a peaceful environment and address potential noise-related issues proactively.
By upgrading your systems and leveraging appropriate technology, you can streamline your operations, enhance the guest experience, and ultimately drive more bookings.
11. Explore alternative platforms
When it comes to maximizing your bookings, it's important to think beyond Airbnb and consider other platforms available in the market. Platforms like VRBO, Booking.com, Homestay, and niche websites such as Plum Guide, Mister B&B, and Handiscover can offer additional opportunities to attract guests.
However, managing multiple channels can be challenging and time-consuming. It requires effective coordination and synchronization of bookings, calendars, and guest communication across various platforms. 
To simplify this process, you can consider utilizing channel management tools or services that streamline and centralize your property management tasks.
By expanding your presence beyond Airbnb and exploring alternative platforms, you can tap into new audiences and increase your chances of securing more bookings. 
Just ensure that you have the necessary systems in place to effectively manage and optimize your presence across these different channels.
Supercharge Your Airbnb Bookings with Ease
Achieving success in running an Airbnb is no small task. However, the true challenge arises when bookings start to decline, leaving you uncertain about how to recover from the slump.
To establish long-term prosperity, it is crucial to implement a sustainable framework of proven strategies. Begin by identifying the precise factors contributing to the decline in bookings. 
Once you have identified the root cause, leverage the actionable strategies outlined in this guide to optimize your backend processes and enhance the overall guest experience. By doing so, you can revitalize your Airbnb and pave the way for continued success.
Answers to Common Queries: Boosting Your Airbnb Bookings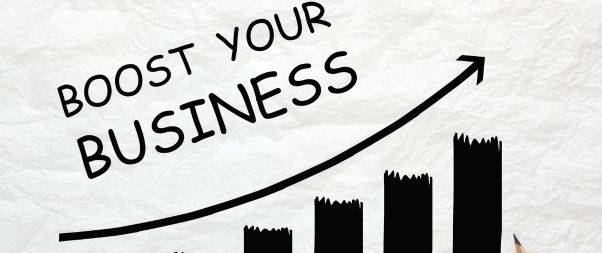 1. Do Superhosts receive more bookings?
Yes, Superhosts tend to receive more bookings compared to regular hosts. The Superhost badge displayed on their listing signifies a higher standard of the guest experience, leading to better search placements. Users can even filter search results specifically for Superhost properties.
2. What is considered a good Airbnb booking rate?
The average Airbnb booking rate varies by region, and several factors impact the rate. Based on host feedback and discussions on platforms like the Airbnb community, a booking rate between 2% and 2.5% is generally considered good for a property.
3. Why aren't my Airbnb listings appearing?
If your Airbnb listings are not showing up within the first few search result pages, it may be due to various factors affecting your Airbnb SEO. Possible reasons include inadequate optimization for relevant keywords, low-quality property photos, negative reviews, or a slow response rate to guest inquiries.
You may also like:
Top Picks for Enhancing Your Rustic Airbnb Experience
The Evolution and Outlook of Sales, Marketing, Branding, and Revenue Management in Airbnb and the Hotel Industry