What is Airbnb…well in short it began in 2007, when two friends, Joe Gebbia and Brian Chesky, who 
were struggling to pay rent
 for their flat decided to rent out three airbeds on their living room floor and cook them breakfast.
And….it worked instantly for them, and within a few days, they started the website, airbedandbreakfast.com, which quickly evolved into Airbnb.com.
Twelve years later… it's a USD 25 billion company spread across 34,000 cities in over 90 countries…WOW!
What Is Airbnb: How is it different?
On Airbnb, you can rent out extra space in your home or the entire property to travellers, and it 
charges 3% fee to hosts and 6-15%
 service fee to the travellers.
The unique idea of Airbnb which got instantly popular was that the property owner or the resident will still be there. More than 70% of the properties listed on Airbnb are entire properties.
Another key feature of Airbnb which still sets it apart from many other holiday-let platforms is that both traveller and host can review each other after the stay is over, and the reviews are publicly visible.
Being able to see previous feedback gives the much-needed confidence to both traveller and property owner when letting a stranger into their property.
Read more about how to remove Airbnb review.
What Is Airbnb: How is it compared to a hotel?
FINANCIALLY
it is generally cheaper for travellers as compared to hotels. In central locations, for example, where a hotel room which sleeps two can cost about $90-100 per night; that's 
$45 per person
.
On Airbnb, you can easily rent an entire apartment at walking distance from the hotel for almost the same amount or less, which sleeps four or more, that's $20 per person.
AMENITIES wise most hosts offer free unlimited WiFi, a fully equipped kitchen, TV with satellite channels and even Netflix, all-inclusive.
These things make it very convenient for families travelling with kids or for those who are travelling in a group. See the recommended list of amenities for Airbnb in the shopping list section of my blog.
ANOTHER added advantage is the majority of the properties are residential properties; travellers get to stay like a local compared to the artificial hotel environment.
What Is Airbnb: How safe is it to rent your property?
VERIFICATION
Airbnb verifies phone number, email address and payment details for each traveller by default.
Property owners can choose four additional conditions before a traveller can request to book their property:
Profile Photo
Government ID Proof
Information about trip
Recommendation from other hosts
SAFETY DEPOSIT
Property owners can set a deposit amount every traveller must pay at the time of booking.
Airbnb releases this deposit back to the traveller 14 days after the checkout unless the property owner reports damage during the stay. If there is damage reported, it goes through the Airbnb arbitration process, and both parties are asked to provide proofs to support their claim.
Airbnb makes the final decision, and you cannot appeal against it.
HOST PROTECTION
Airbnb covers liability insurance of up to USD 1 million to protect landlords against third-party claims for personal injury or property damage.
See this link for full terms and conditions for this insurance.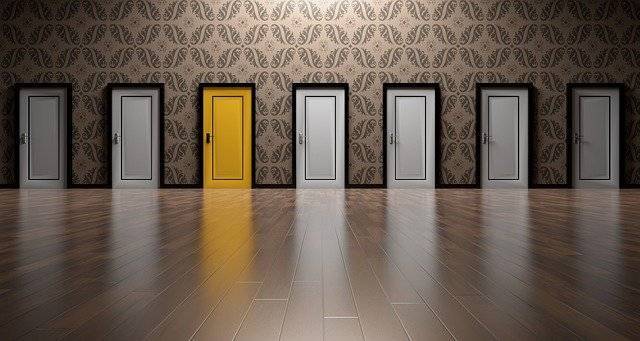 Can you choose who gets to stay in the property?
Yes, you can, but it 
comes at a price
.
You can switch Instant booking OFF, but since people don't generally like to wait to get a confirmation and are more likely to choose an instantly bookable property, it will lead to lesser bookings for you;  in my experience, the drop is >50%.
Whereas with instant booking ON, you cannot control who gets to stay, but since people like instant confirmation, it leads to higher bookings; a person is more likely to plan and accordingly choose an instantly bookable property.
To stop racial discrimination, Airbnb has recently started to show guest photos only after a reservation is confirmed. So this effectively leaves you with the option to ask the guest a few questions like why they are coming..who are they coming with, etc.
I think turning off instant booking doesn't protect you much, they can tell you any story and show you a display picture you are more likely to accept – but you won't know who shows up on the booking day.
Moreover, the more bookings you decline, you will be considered a less keen host and your listing will appear in fewer search results with time.
Do you have to provide breakfast?
No
, not unless you wish to.
Though the Bnb in its name suggests staying with breakfast, Airbnb has evolved beyond its name, and you can choose not to provide breakfast. As long as you have this unchecked in the list of amenities, the guest should not be asking you for it and if they ask you can point them to read it carefully.
Although it's nice to provide some tea, coffee, sugar, etc., people should not expect anything else as long as you specify clearly in your listing.
If it's a shared space with a kitchen, you can set mention your rules to the guests in the Airbnb house rules section and tell them what they are allowed to use and not use in the shared facilities such as the kitchen and bathroom. It's a good idea to remind guests in the Airbnb welcome letter about the rules of sharing spaces.
It's your property, and you choose the rules….people book your place accepting those rules, and they can be evicted from the property if they break the rules. If they don't comply you can phone Airbnb customer care and they will assist you in dealing with it.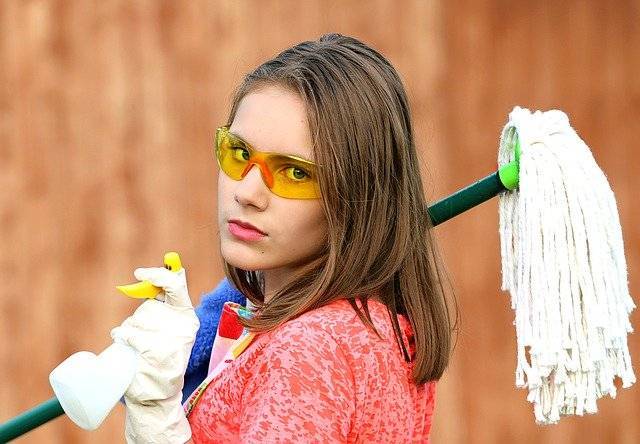 Do you need to clean everyday?
No
, cleaning is done at the start of each stay, and you can set an
Airbnb cleaning fee
each guest must pay at the time of booking to service the space after their stay is over.
Along with the cleaning fee….you can now add other fees that the guests have to depend on for the additional facilities you provide, such as linen fee, etc.
If the guests want cleaning in between they should pay extra for that, and you can request additional servicing fee via 'request money' function in the menu.
Do you need to provide towels, sheets, etc.?
Not necessarily
…..as long as you specify it clearly in your listing summary, guests should not demand it.
Although it's advisable to provide one fresh bath towel for each, as it is very inconvenient for the guests to pack a wet towel on the checkout day and you can charge for it under the linen fee.
Do you need to provide white linen, towels like hotels?
Again….
not necessary
 but as long as the pictures on your listing match the linen in the property when the guest arrives, you will be okay.
It is advisable to use white linen for the same reasons the hotels choose to use it, such as:
It's easy to get stains off white fabric – you can bleach it.
With white linen, it gives the message to the guest that it's a professionally serviced property.
I have always provided white, cotton fabric (thread count >400) linen. Always use decent quality fabric, and it will save you a lot of time and money in the long term. Cheaper materials/non-cotton tend to attract hairs, and they get crumbled easily so you will end up having to iron them.
TIP: Although it depends on the washing style as well. Don't wash clothes with more than half the load of the washer and take them out of the tumble dryer as soon as it finishes and fold it. Your sheets will look good enough to go straight to bed.
Reference:
When I am setting up a new property for Airbnb, I order all the furnishings from Amazon under 20 minutes. Here is the complete list of
Airbnb essentials
I use in an Airbnb. 
It saves me a lot of hassle and time so I can focus on other aspects of preparing the property for my first guest.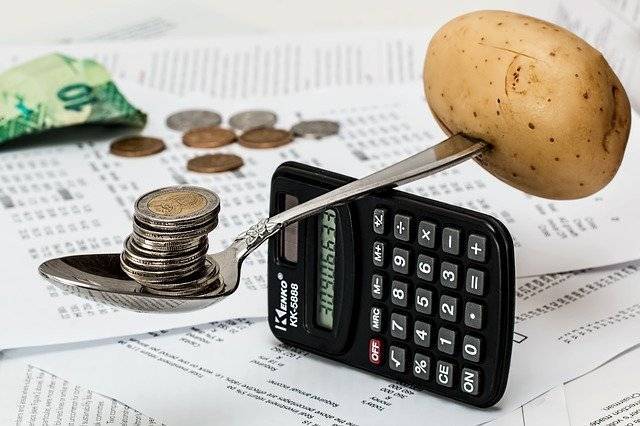 How to determine the nightly rate for your property?
A good starting point is to search the Airbnb website and see 
how much hosts are charging for similar properties
 in your area, this will give you a starting point, and for this topic, let's say you notice people are charging an average of $100 per night in the area.
From here, there are three types of pricing models you can choose from for your property:
1. Static Pricing 
It is one standard price for each bookable night. Hosts usually set this manually, based on the local knowledge they have about the demand in the area, so you can set $100 for each night and increase a little bit on weekends or for some popular day.
Static pricing is generally a bad idea because, on the days when demand is very high, and you could potentially charge higher, you will sell it for $100 per night. And on the days when demand is low, you won't get any booking at all whereas you could sell it for $80 per night.
2. Airbnb Smart Pricing 
Its a tool you can choose to opt-in, and it will tell you the price for each night based on their calculations. It uses min, max and base price you have set in your price settings. You will notice it will suggest you prices way cheaper than anyone in the area and has a long way to go, not recommended!
3. Dynamic Pricing 
This is a sophisticated pricing strategy similar to what Hotel and Airline industry use. It calculates the price for each day of the year individually based on local demand, occupancy levels in the area, past data, etc.
For this, you will need to use third-party service providers such as WheelHouse.
See the various tools providing dynamic pricing for Airbnb in hosting tools section of my blog.
Dynamic pricing is the best option to go for, and tools like price labs can do much more than just prices as it is a revenue management system and will increase your profitability considerably if used the right way.
How will the guests collect the keys?
The various options you can choose from, for key handover:
In-Person
If you live close by or in the same property, it might just be better to go around and pass the keys.
Pros

:
You get to

 see who is checking in

 to your property.
Show them around the property and answer any doubts the guests may have.
Personal touch gets added to the reviews, and guests are more likely to leave a positive review which may be about your personality if not about the property.
Cons

:
You will need to be on standby until the guest checks in; in case of travel delays, it can get inconvenient.
People tend to prefer self-check-in, especially after a long journey, and the last thing they want is someone spending 15 minutes talking about the property.
Lockbox
This option is used by the majority of the hosts; there are different types of lockboxes which are police safe, and you can buy and place it somewhere outside near the property. All you need to do is give the location of the lockbox and the combination to open it.
Pros:
Convenient for you and the guest, they can check in anytime that suits them or when they arrive.
Cons:
If you don't provide instructions clearly

, the guest may struggle to find the lockbox or open it.
The guest will have more queries on how to enter the apartment and operate appliances in the property – so make sure you do provide a complete information pack to them before arrival.
Less safe as the combination code is just a number and can be misused – unless you change it every time a guest leaves (not a good practice).
TIP
Always ask the guest to place the keys back in the lockbox when they leave and ask the cleaning team to check it there every time they go to clean it.
In the world of the sharing economy, some new companies have emerged in recent years, and they pass the keys for you to the guest, in person, or they have storage lockers in some key parts of major cities, and some collaborate with local business owners who are open for longer hours to pass your keys after an ID check.
Pros:
The guests can collect keys at their convenience.
Cons:
It works for properties in the busy areas, but if you are not so close to the town or business, the guest may end up travelling too far first to collect the keys.
Not all business is open 24 hours, and if there are 

travel delays, 

and the business to pass on the keys is closed by that time, the 

guest may end being stranded

 or end up calling you in the end.
The cost of using these services will add to your expense list.
Smart lock
There are many companies in the market now providing keyless entry to guests staying in a holiday let property. Some of them are smarter than the other. See the best smart lock for Airbnb.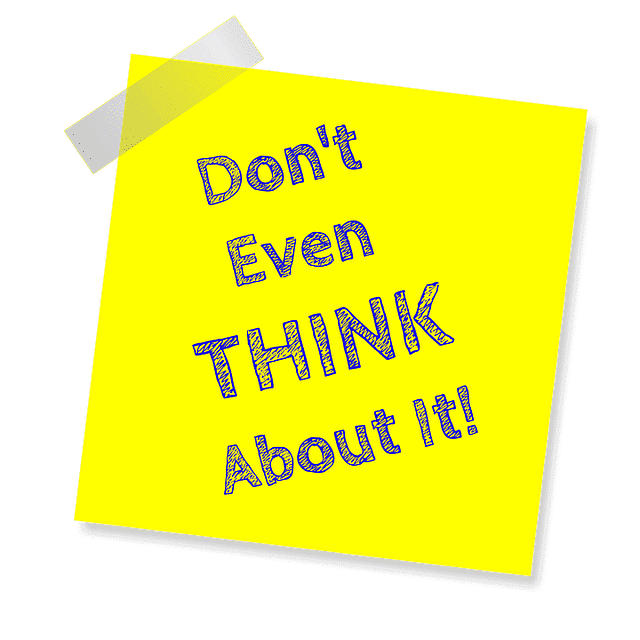 Must-haves before you start Airbnb:
Identified process to pass the keys to guests

A comfortable and clean space for a guest to sleep

Toilet with loo rolls and hand-wash

Internet

Clearly state, what you do have and what you don't have in the property

An instruction manual for the appliances that the guests will have access to

Dark window curtains or blinds in the sleeping area

Indoor heating if you are in a cold country

Emergency services numbers
A surveillance device such as a camera or microphone in private spaces

A weapon in the area accessible to guests

Undeclared pets – let them know beforehand if there will be a pet in the space that the  guest will be using

Bed Bugs or Insects

Loud noises such as construction or traffic in the sleeping area