If you don't have the right Airbnb message templates it can soon take a toll on your hosting experience very quickly if you do not follow a well-planned communication strategy.
The main objective of your Airbnb messaging plan should be to maintain accurate communication with guests and providing the right information at the right time to minimise unnecessary back and forth messages.
Here I am sharing the Airbnb messaging templates and best practices I have evolved over the last five years while managing 100's of properties worldwide to help me achieve optimum communication with Airbnb guests.
Without these templates and Airbnb message automation, I couldn't grow my Airbnb business beyond two properties I can tell you that.
How To Save Airbnb Message Templates
You can save Airbnb messages for frequent use, it's straightforward and comes handy when you have to send them over and over again to guests.
Step 1: When you are in the message window, click on 'Use a Saved Message.'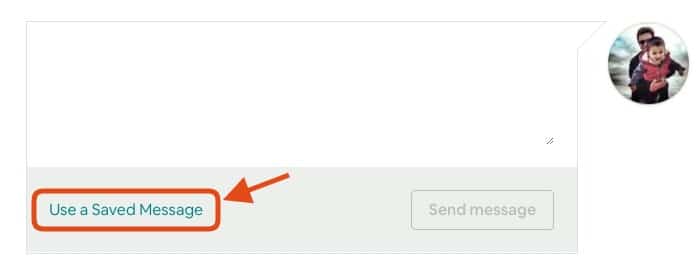 Step 2: In the next pop-up window, click on 'Save a new message' to save a new message or 'Edit saved messages' if you wish to change a previously saved message.
The same screen can be used to send a saved message when you need it, click on the message box, and it is carried to your inbox for you to send.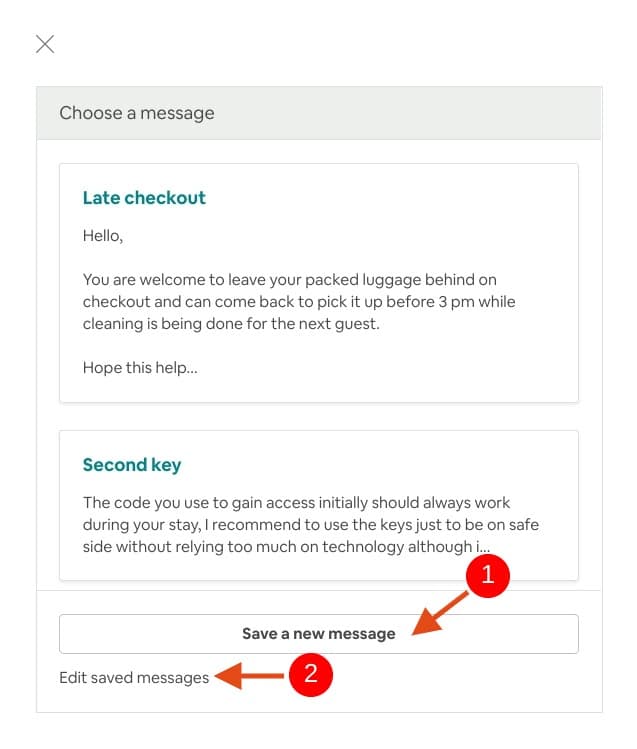 Airbnb Message Automation
You do not need to send Airbnb messages manually or hire an Airbnb property management company to do so.
There are plenty of solutions available online to automate guest messaging for the host; they are very reliable, precise and don't cost a fortune (about $5-$10 per listing).
In my experience, these are the two best services for Airbnb automation.
1. Hospitable.com: It is ideal if you list your property just on Airbnb and HomeAway. It can easily automate 95% of your Airbnb communication if configured the right way.
You can read Hospitable review to know more about its automation capabilities.
2. YourPorter App: This is ideal if you list your property on Airbnb, HomeAway & Booking.com. 
Not only it automates the messaging with your guest operations team; it can sync calendars, prices across all three websites very neatly. It also gives you a direct booking website with your listing in a single click.