How do I get good Airbnb reviews?
Airbnb is a platform where your success is measured by your reviews and reputation. One bad (sub 4-star) Airbnb review can substantially hurt your financially for a long period of time and recovery time can be very long.
What a review rating actually means on Airbnb?
Unfortunately in the world of Airbnb, a 5-star rating means 'Good', but a 4-star rating means 'Bad' and so on.
If you are an Airbnb host, try to avoid a sub-5-star review at all times. 
What review ratings on Airbnb mean:
⭐⭐⭐⭐⭐ Good, Awesome, Amazing, I am happy, Enjoyed it.
⭐⭐⭐⭐ Not Happy, There were issues, Not what I expected, Didn't enjoy the stay.
⭐⭐⭐ Awful, Hated it, Won't stay here again.
⭐⭐ Stay away, Could not be worse, Wish I could get my money back
⭐ Indescribably awful, You won't survive a stay here!!
How long does it take a recover from a bad Airbnb review?
Airbnb review rating system for hosts is not linear which means:
In my experience, you need these many 5-star reviews to recover from bad reviews
⭐⭐⭐⭐ it takes five '5-star' Airbnb reviews to recover.
⭐⭐⭐ it takes ten '5-star' Airbnb reviews.
⭐⭐ it takes fifteen '5-star' Airbnb reviews.
⭐ it takes twenty '5-star' Airbnb reviews.
So what do I need to do to get good Airbnb reviews...always?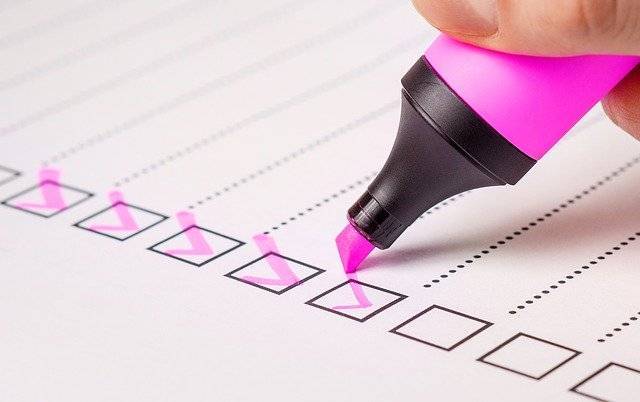 There is no way you can always get a 5-star Airbnb review; there are all kinds of people in the world, sooner or later you will bump into someone who is looking for the 'empty half glass'.
The most prominent reasons for getting a bad Airbnb review despite the property being perfect are:
The guest was not familiar with Airbnb rating system and compared it with a hotel instead.
The description of your property listing on Airbnb is inaccurate and something 'important' doesn't match about the property.
The guest was very demanding, and you couldn't cope up with his unreasonable demands.
The guest had trouble getting into the property; your check-in instructions were not clear or helpful. (Read my post on how to create a perfect Airbnb welcome letter and avoid such issues)
Listing your property on Airbnb is reasonably easy – and getting some bookings is not very difficult either – promise what everyone else in your area is offering, and you're good to go. 
Wrong!
For Good Airbnb Reviews: Don't Set a Trap For Yourself!
By promising too much, you are setting sky-high expectations for your guests, and they may end up disappointed. 
In this post, I will guide you through setting the right expectations for your guests and through meeting these expectations.
Well, a 4-star Airbnb review means that they had no complaints; it does not mean perfection. Even if someone had a perfect stay, they might not be inclined to give you that 5-star Airbnb review.
For a 5-star Airbnb review, you need to make sure that they have no complaints and that they had a unique and memorable experience (in a good way). 
For Good Airbnb Reviews: Set the Right Expectations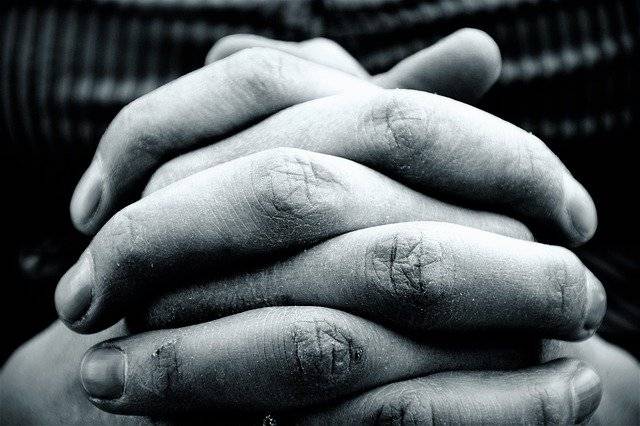 First of all, Airbnb business is not real estate.
Renting on Airbnb is hospitality business, and mantra for this trade is 'Underpromise and overdeliver'.
From my five year experience as an Airbnb superhost and dealing with 5000 check-ins and checkouts my advice will be – do not treat your AirBnB listing like you would treat your resume – no wordplay and no exaggeration of 'skills'. 
People like to be pleasantly surprised, not unexpectedly shocked.  
If you excite your listing, you are setting your guests up for disappointment and which leads to bad Airbnb reviews.
For Good Airbnb Reviews: Pay Attention To Photographs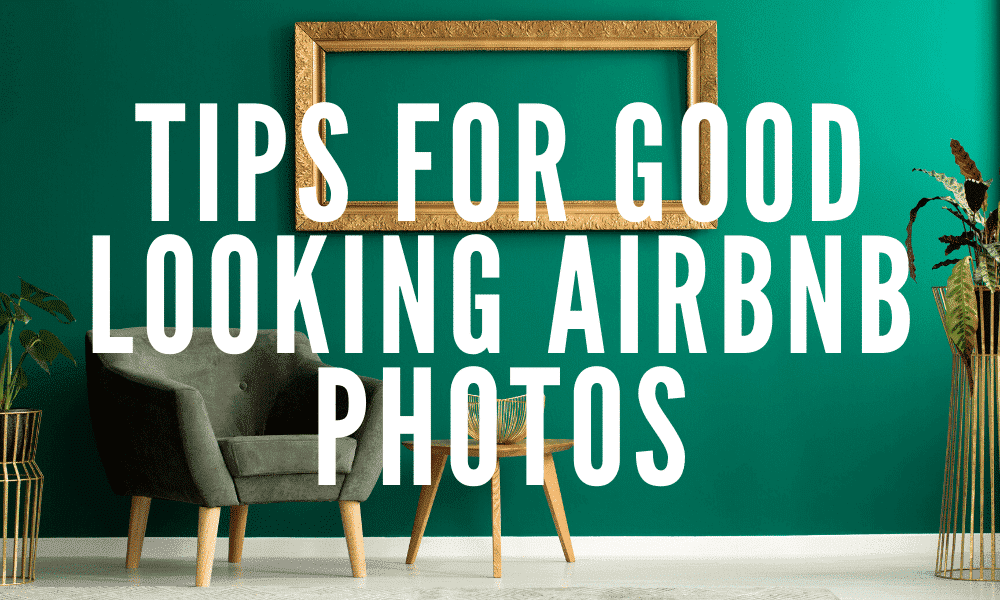 The most common mistake people make while listing their AirBnB is to get pictures clicked by the best photographer in town.
Yes, the pictures turn out to be very beautiful… albeit a bit too beautiful. 
These pictures will make it easy to sell your property, but the actual thing will never be the same as the well lit, professionally clicked pictures.
Hire a photography student. 
They know enough to click good pictures that justify your property but will not turn your property into the 8th wonder of the world. 
Added benefit- they won't charge you a bomb for the job, and they will be more than willing to shoot at a time suitable for you.
Before the picture is taken, make sure your house is clean and tidy.
Use natural light wherever available – nothing attracts people like a good source of natural light.
No editing – do not edit your pictures, not even a little bit. Your guests will be disappointed when they cannot replicate the "golden hour" that was so obvious in your pictures.
See my post on how to take good Airbnb images.
For Good Airbnb Reviews: Plan Your Communication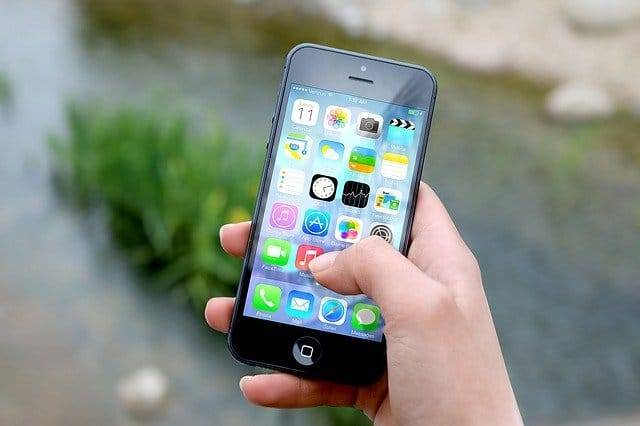 Mention all the basic amenities that are available – wi-fi, hot water, fans(where applicable), etc. 
If there is a specific feature that people would normally expect but is missing from your property – call it out right there and then because more often than not, people will assume that you have that service and it will also reduce any follow up questions from the guest. 
If there are noise issues around your area, mention it in the listing so that people know what to expect.
There is a very fine line between communication and under-communication. 
One too many messages and they'll be annoyed, but, too few messages and they'll always be unsure about little details which may become an issue for you when they ask you too many questions, and you can't answer them on time. 
Here's what I do to ensure that my guests have all the adequate information even before they ask for it:
At the time of booking
Provide exhaustive information regarding their stay – Time of check-in, check out, the address of the property.
Seven days before check-in
I drop a short reminder about their trip. 
Apprise your guests about the weather in your area. I know that they can easily check that stuff on the internet, but it's one less thing for them to do now, and it sets a good impression.
Another nifty tip I picked up over the years is to ask the guest if they have any special requests. 
In most cases, they won't have any special requests or demands, but it'll give them an excellent impression as it makes them feel like you care about their needs.
One day before check-in
I leave a message with further details like your contact details, emergency numbers and maybe share the location of the address on a map if the location is difficult to find. 
You can also suggest them the best mode of transportation to get there or if possible send a car to pick them up. 
For most people, it is challenging to avail the right kind of transportation beforehand, and it may get very hectic and expensive to do so at the last minute.
The first morning after check-in
A short informal message that they can reach out to me in case of any problems or issues.
The chances are that your guest is visiting the area for the first time, this message will make them feel more comfortable, and they'll know that they can approach you anytime.
After this, do not message/call them unless it's necessary.
If the guests are staying for a period longer than five days, offer to clean up the property.
If they agree, ask them if there were any no-go areas, places they would not like to be cleaned, some people don't like anyone else to enter their bedrooms because they feel like it infringes on their privacy, but they'll surely appreciate cleaner bathrooms, kitchen and common areas.
Evening before check-out
Lastly, drop them a goodbye message on the evening before the day of the check-out. With this goodbye message, you can drop them a link to your Instagram/Facebook/Twitter handle so that if they want, they can tag you in their posts or pictures.
This would be a fantastic way to get some organic reach for your property! If people write good things about you on their social media, imagine the kind of good publicity you can get.
The trick is to provide them with all the necessary information even before they're aware enough to ask the question. 
Don't you love it when your Amazon parcel arrives a day earlier than expected? The same principle applies here.
After check-out
In addition to that, another thing you can do to make the guest happier with his or her overall experience is to leave them a stellar Airbnb review and let them know you have left a fantastic review.
Try to add some personal touches to the review. 
For example: If your guests checked-out on time without a reminder you can mention that and say how thankful you are for that. 
When they read your Airbnb review, it's going to make them feel so much better about their trip, and they may book your property again during their next trip or recommend you to their friends. 
In today's world, social media is at the forefront of everything – no matter what people do they want to post it on their social media and if they post good things about your Airbnb chances are their friends will consider it for their next trip, after all, everybody relies extensively on their friend's reviews and approval!
The points listed above are not necessarily applicable to verbatim. You can customize your communication journey based on your previous experience. 
As you get more guests you'll figure out your personalized communication schedule- but don't let the schedule get to you, each guest is different, and you may have to tweak things according to each guest's special needs and situation.
For Good Airbnb Reviews: Ensure Guest Convenience
Now that you have acquired the right guest and set his/her expectations, we need to make sure that you meet exceed all their expectations. 
There are so many little things you can do (without much extra effort) to ensure that your guest has a delightful stay.
To begin with, customise your communication based on the type of guest you're expecting.
For example: If you're located in a popular tourist attraction, a lot of your guests will arrive and depart at odd hours. In this case, let your guests know that they may drop their luggage (or pick up) a little earlier (or a little later) than the usual check-in (or check-out) time. 
But, if your property is in an area which typically attracts a lot of business persons you do not need to customise check-in and check-out timings since they'll usually be coming and going according to business hours which is in sync with the check-in and check-out timings.
Travelling to and from the Airport is usually a very tedious exercise. Try to make this an easy experience for them by booking a taxi on their behalf or if there's another mode of transportation that is more accessible, let them know.
If your guests are travelling with kids you may want to do a few extra things, for example – make sure there's cereal and fresh milk for the kids.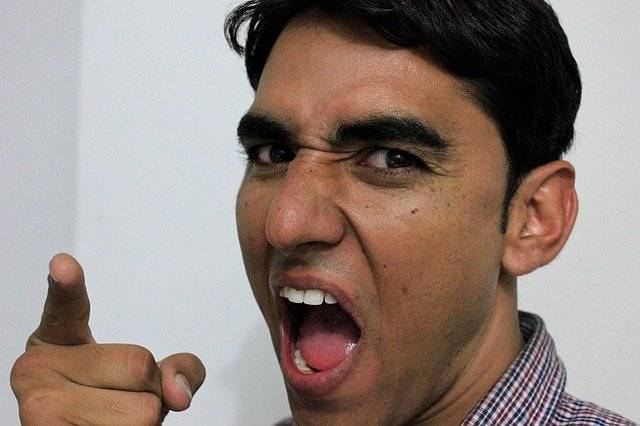 Even though you did everything right and made sure everything was in place before the guest arrives sometimes things may go wrong at the last minute and your guests may have some complaints. 
Even if it is a minor issue do not treat it as such. React like if the sky is falling.
This serves two purposes – firstly, the guest knows that their comfort is your first priority and secondly they may will be a bit pacified by your overreaction. 
For example, if one of the lights in the living room is flickering and the guest calls you to let you know – don't act normal because they have the other light as a back-up. 
Act as if this was the only light in the house and express it very clearly that this is unacceptable. 
They will be assured that their complaint has been heard and they will be more willing to neglect this small instance. Also, ask them a suitable time to fix the issue. Don't just impose a time that is preferable to you.
If the problem cropped up is a really big one (it can happen to the best of us) consider offering them a partial discount (I know! That sounds crazy, just hear me out). 
For example, if the AC or heating system breaks down on the second night of stay. This is not the kind of problem where you can placate your guest by overreacting. 
Firstly, you should get the issue fixed ASAP and secondly, consider offering them a partial refund for the huge inconvenience caused. 
The refund can't fix what's broken but it can definitely make the guest feel like you are truly sorry for the unfortunate experience. Most of the times it's not even about the money, it's about the gesture. 
It may be a financial setback right now, but trust me in the long run not having a bad Airbnb review from the guest will be a blessing.
See my elaborate article on the most common Airbnb complaints and how to deal with them.
For Good Airbnb Reviews: Must Do's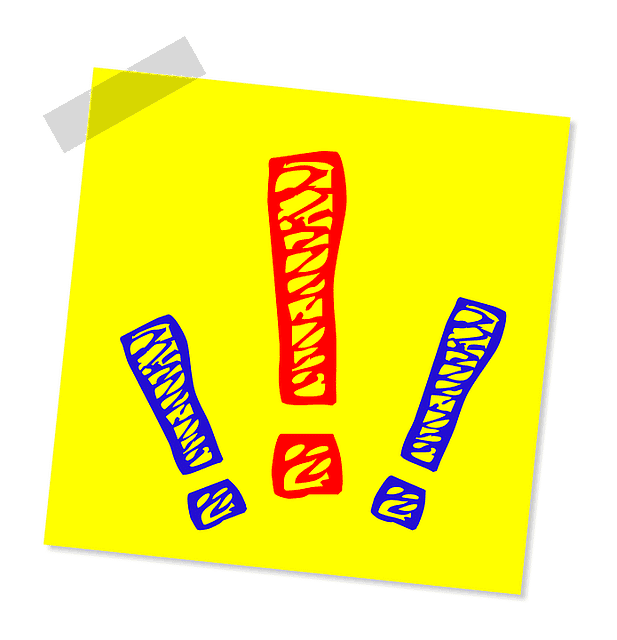 There are some simple tricks and tips I've learnt over the years that can bridge the gap between a perfect experience and an exceptional experience.
This one goes without saying. Nobody can function without a good WiFi connection "even on vacation". Make sure your WiFi connection is strong, fast and accessible from all areas of the house.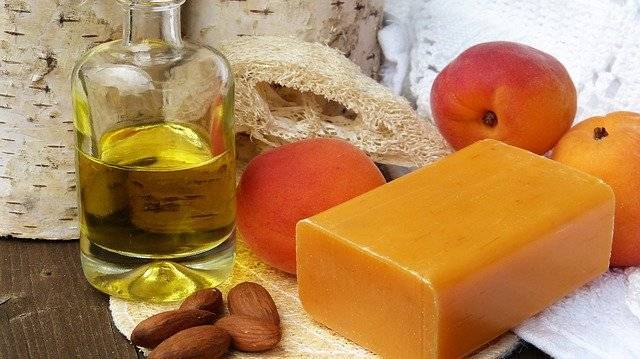 There are some essential items that just cannot be overlooked, these are – hand wash, shampoo, conditioner, body wash and toilet paper. 
Prefer small sachets or containers of each item because not everyone may be too comfortable to use containers that have already been opened or used by other people before.
Ensure that you have two pillows per person – one hard pillow and one soft pillow.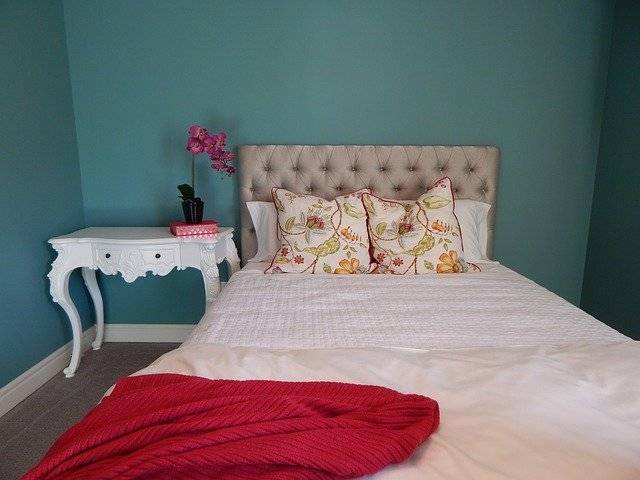 This one goes without saying but I have a little tip that can ensure that your guests always know that the sheets are fresh – use scented cleanser or fabric softener. 
When your sheets smell like a bed of roses (or whatever your choice of scent is) they'll be assured that the sheets are fresh.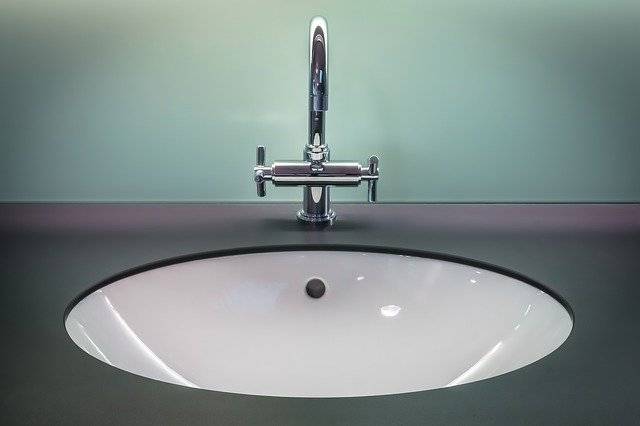 I cannot stress this enough. 
Please clean the entire property after every guest leaves and before you're expecting your next guest. Remember that your guest picked to stay at your house instead of a hotel. 
This does not mean that they compromised on anything. It is still your foremost duty to make sure they do not feel like they're staying in a used space, even though it is. 
It is better to have a routine for this so that you do not miss out on any areas.
Keep an Airbnb cleaning checklist and follow it religiously.
6. Make sure they sleep well: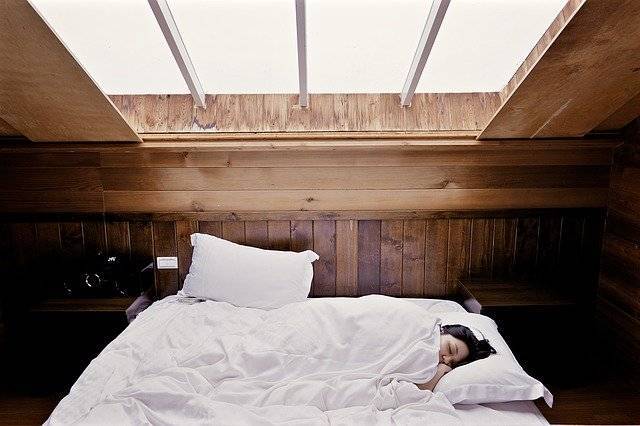 If your guests don't sleep well they will not be able to enjoy their trip. 
Now I know that you can't just know about their every need but there are some basic things that you can take care of. 
For example: If you're in a cold area make sure you leave some extra blankets or warmers, many people who may be coming from warmer temperatures may find it difficult to sleep.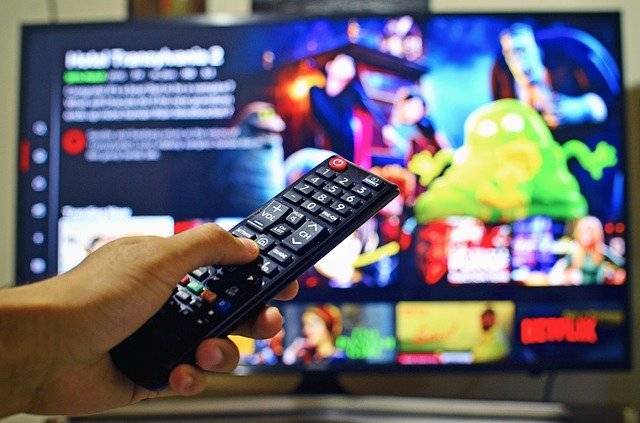 It is always a good idea to make sure that your guests do not get bored during their stay. 
I'm not saying you have to dress up and juggle four balls but make sure that you have a decent TV with Netflix Or Prime Videos, even though they may not get the time to use it, they'll appreciate that it's there. 
In addition to that, you could leave some movie recommendations for every mood, this adds a nice personal touch. 
You should not just stop at Netflix and Prime Videos, some people prefer reading instead of watching TV. 
Make sure you have some interesting books around the house so that they can read if they want to. 
Board games or card games are other good ideas- usually, when people are on holiday, they like to embrace the "offline" world. And what's a better way to reconnect with your loved ones that a good old board game or playing cards!
If your guests are travelling with the kids it's usually a good idea to arrange for a little entertainment for the kid as well. Colouring books and puzzles are a pretty good idea (kids can even play with these on their own without supervision!)
Now, you have some pretty good tips on getting those out of reach (not anymore) 5-star Airbnb reviews. 
Just remember this- treat your guest like you would treat an actual house guest who was very important to you- imagine the Queen has booked your property – we can't let her have a less than extraordinary experience! 
You don't need to implement each and everything mentioned above as it is – modify it slightly according to your experiences and you'll have your own customized process. 
Lastly, if you have any more tips on how to get good Airbnb reviews you'd like to share with the world please feel free to drop me a comment below.
Read my post on how to remove Airbnb review if you want to try getting rid of one.